With the 2023-24 girls basketball season underway with tournaments this week, here are five intriguing storylines to watch this winter.
Ava Hatton chases school record
Hatton enters the season with 1,001 career points, which is 557 shy of the Putnam County school record held by Tracy Palm.
Last winter, Hatton scored 435 points in 28 games for an average of 15.5 per contest. The Panthers played 32 games last season, and if they play the same number this season and Hatton plays in all of them, she'll need to average 17.4 points to reach the record.
"It's not something that is out of reach by any means, but she'll have to produce her highest points-per-game total of her career this season to get there," Putnam County coach Jared Sale said.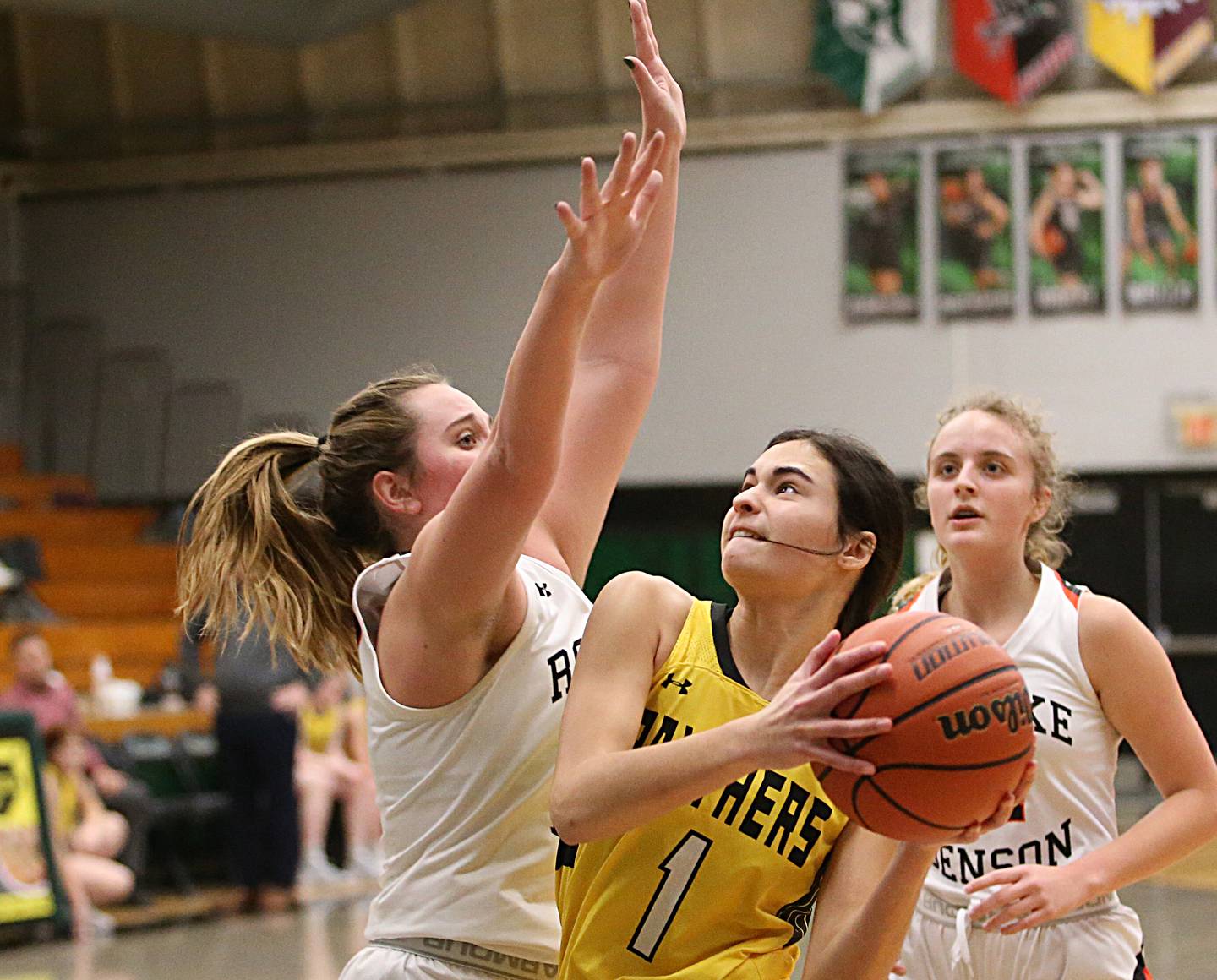 St. Bede moves to the Tri-County Conference
The Bruins left the Three Rivers Conference after last school year to return to the Tri-County Conference for the 2023-24 season.
St. Bede returns four starters from last year, led by NewsTribune All-Area first-teamer Ali Bosnich, along with several other players who gained experience last year.
With a veteran roster, second-year coach Stephanie Mickley thinks the Bruins can be competitive in their new league. "There are going to be some very good, quality teams that are going to be tough to play," Mickley said. "I think it will be good for us, and we can set a goal to do well in conference this year."
Sale said the addition of St. Bede will strengthen the Tri-County, joining Seneca, Marquette and the Panthers near the top.
"[St. Bede] started to play really well down the stretch last year, so I could definitely see them toward the top of the conference," said Sale, whose team won the conference tournament last season.
Nathan Ehrhardt takes over as Fieldcrest coach
Former El Paso-Gridley coach Nathan Ehrhardt takes over a Fieldcrest program that has been dominant the past eight seasons under Mitch Neally, who resigned after last season.
The Knights went 183-55, won four regional titles, back-to-back sectional titles the past two seasons and finished fourth in Class 2A in 2021-22.
Ehrhardt looks to continue the winning tradition and has several key players back, including IBCA Class 2A All-State honorable mention guard Kaitlin White.
"Our program has been successful the past few seasons and into the postseason," Ehrhardt said. "We are looking to carry that tradition forward while embracing a new coaching staff."
Tiffany Gonigam returns to the Princeton sidelines
Tiffany Gonigam coached Princeton from 2016 to 2021, going 48-73 before stepping down because of the birth of her first child.
In her absence the past two seasons, the Tigresses went 48-7 – 21-2 in 2021-22 and 27-5 last season – under Darcy Kepner, who resigned in mid-October.
Princeton has a strong core back, including sophomores Keighley Davis and Camryn Driscoll, as it looks to continue its recent success with Gonigam back on the bench.
Who will be the NewsTribune Player of the Year?
For the past three seasons, Fieldcrest guard Ashlyn May was the NewsTribune Girls Basketball Player of the Year. She was only the third player in the award's history to win it three times, joining Hall's Kailey Klein and Mendota's Jaci Bice.
Now, May is playing at Illinois Wesleyan University, so a new player will rise to the top.
There are plenty of talented players in the area who could claim the crown.
May's former Fieldcrest teammate, Kaitlin White, is back after earning all-state and NewsTribune All-Area first-team honors last season, while St. Bede's Ali Bosnich and Putnam County's Ava Hatton were first-teamers last winter as well.
Earlville's Madyson Olson led the area in scoring last winter and was NewsTribune All-Area second team, while athletic sophomore Keighley Davis, of Princeton, also was a second-teamer.
Hall senior McKenna Christiansen and Bureau Valley senior Kate Salisbury are both strong all-around players.
Or someone else could step up and grab the top honor.