GIRLS SWIMMING
At Normal: In her first high school swim season, La Salle-Peru co-op freshman Sam Nauman punched her ticket to the IHSA State Meet with a record-setting performance Saturday at the Normal Community Sectional.
"I was nervous walking in, but when I got behind the lane, I was excited to see what I could do," said Nauman, who is a student at Henry-Senachwine. "I am so happy that my hard work paid off."
Nauman swam the 100-yard backstroke in 59.84 seconds to break her own team record in the event.
"The energy from my teammates and energy in the room helped hype me up," Nauman said. "Also, having competition helped push me. Tapering the workout and a new competition suit helped my racing mentality."
Nauman will compete in the state meet Friday at the FMC Natatorium in Westmont.
"I'm not really sure what to expect, this is my first year," Nauman said. "I am hoping for another time drop. I am excited to watch faster swimmers. Learning the process this year will help me in my future years."
On Saturday, Nauman also placed third in the 200 individual medley in 2:22.65 and helped the 400 freestyle relay to a third-place finish in 3:53.7 along with teammates Finley Jobst, Emma Short and Clara Guglielmetti.
Short finished fourth in the 500 freestyle in 5:43.71, while Guglielmetti placed fifth in the 100 freestyle in 59.07 seconds.
The Cavaliers placed sixth in the team standings with 125 points. Washington won with 230.
CROSS COUNTRY
At Peoria: Mendota junior Anthony Kelson ran the three-mile course at Detweiller Park in 15:53.9 to place 57th in the IHSA Class 1A State Meet.
In the Class 1A girls race, Henry-Midland sophomore Daniella Bumber finished 62nd in 18:59.89.
La Salle-Peru senior Ashlee Lord finished 135th in 19:43.69.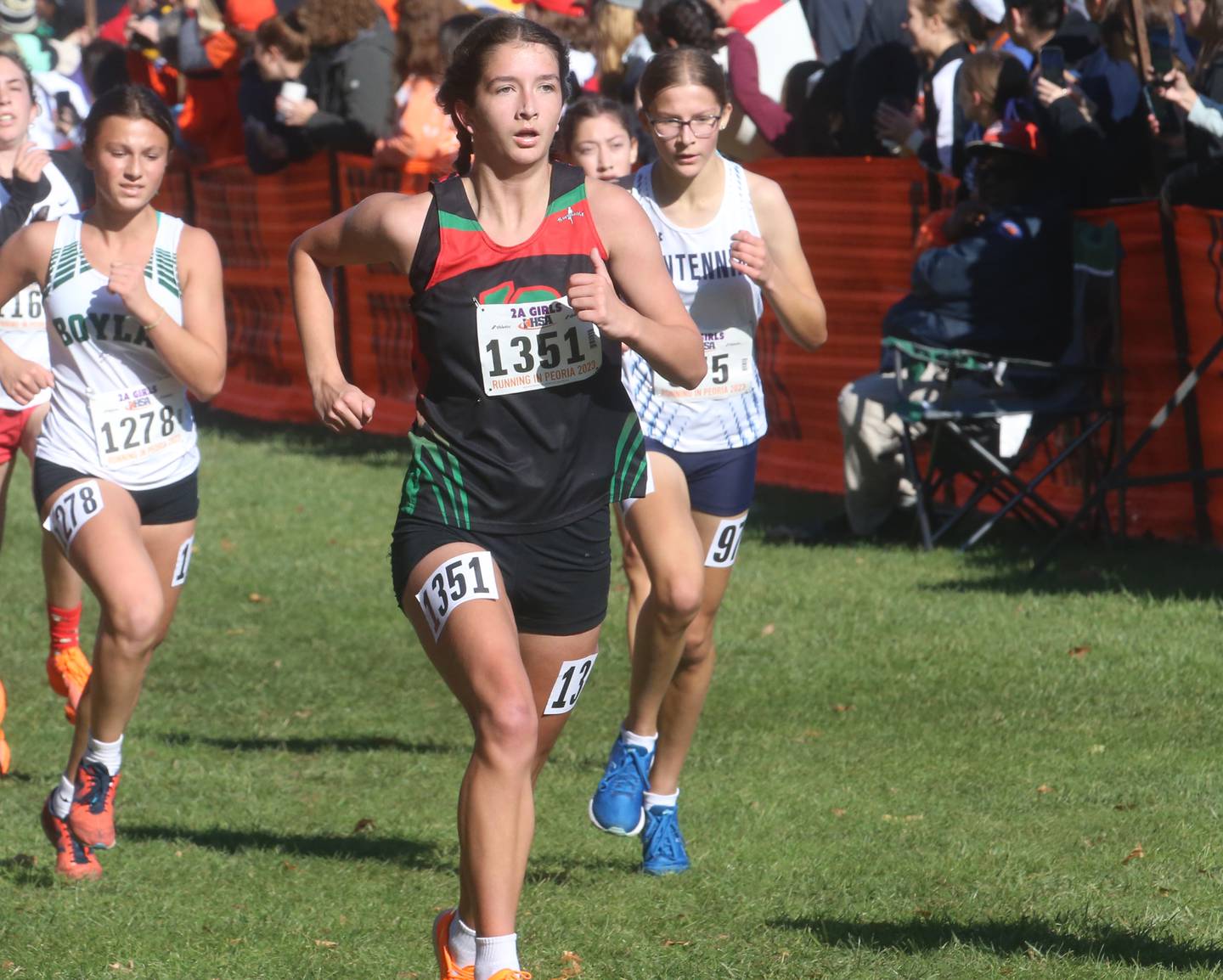 MEN'S BASKETBALL
IVCC 86, Madison Tech 74: Wade Sims scored 22 points to lead the Eagles to a nonconference victory in Oglesby.
Roderick Watson-Piercy had 20 points for IVCC (1-1), while Trysten Riddle added 18 points.