The LaSalle-Peru boys soccer team has made some changes in its attack of late and it's apparent it is to Brayan Gonzalez' liking
He scored a hat trick to lead the Cavaliers to a 7-0 win over host Princeton at the Bryant Field pitch Thursday night.
"It's really nice, because at the beginning of the season, I couldn't score. It's good to put a couple of goals in the net," Gonzalez said. "We changed formations so our formations are attacking a lot more. That helped a lot."
L-P coach David Spudic said it was nice to see Gonzalez score like he did.
"In the past he's had more distribution, but he's definitely finishing and being a good leader on the field," he said. "With the style that we're going with right now, we have plenty of opportunities. We have four if not five guys that were strikers that are transitioning into different positions on the field."
The Cavs led 3-0 at the half and quickly ran the score to 7-0 to cut the game clock in half.
Also scoring for the Cavaliers (5-5) were Jason Curran, Aldo Perez, Ismael Mejia and Antonio Martinez with one each.
"Definitely a long week. Third game for us," said Spadic, noting conference matches against Rochelle and Ottawa. "We came out hot. Had a couple of chances. Took us a little bit before we got one in the back of the net. Coming from a turf field it's a little bit bit different to the long grass here, so we focused on possession then dribbling through. But they played well as a team. Came together getting the big victory tonight."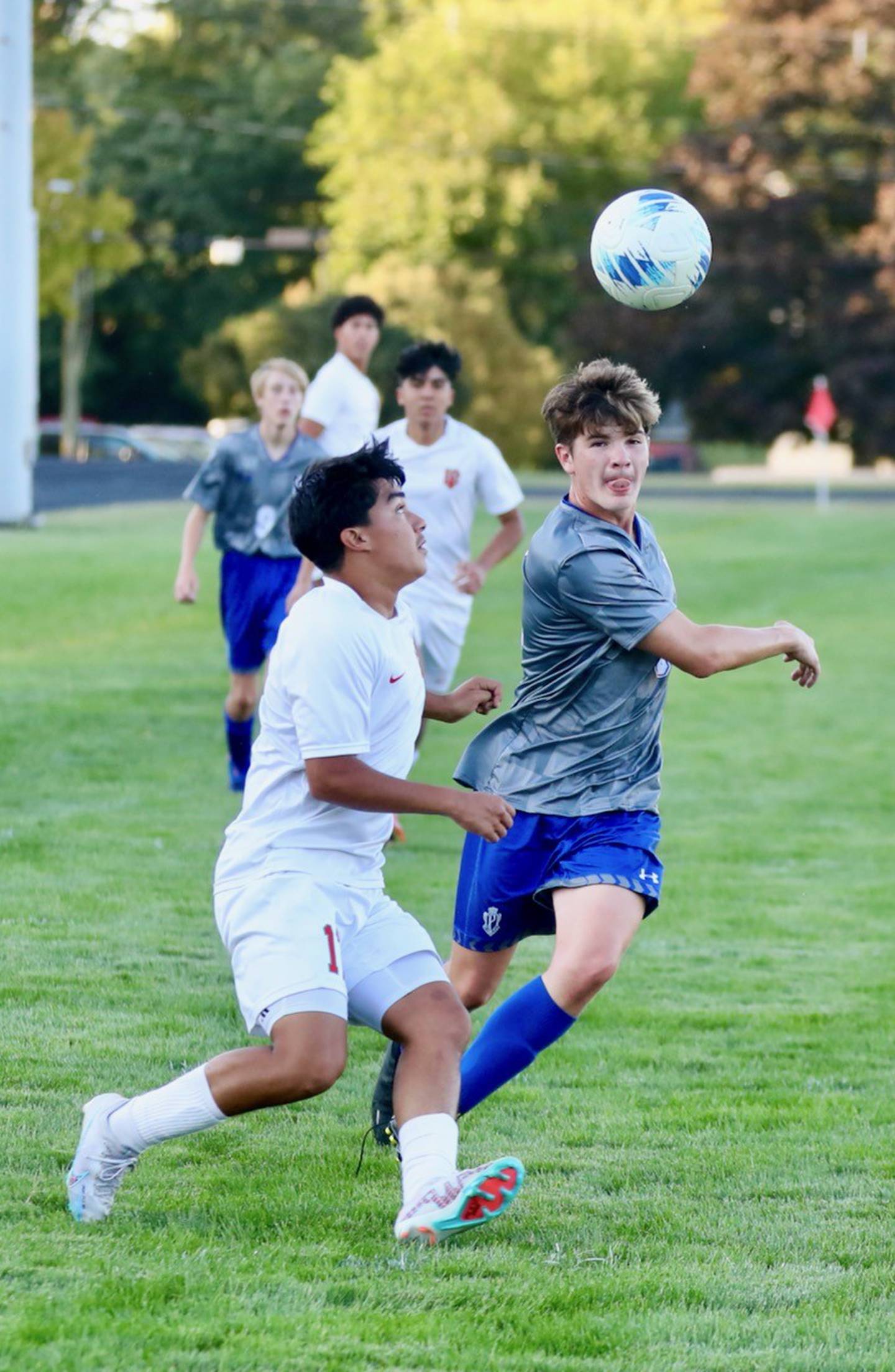 While the grass field was different than their turf and the field not as long as what they're used to at home, Gonzalez said "we got used to it pretty quick."
As the score got out of hand, Princeton coach David Gray said the Tigers (2-9-1) got away from things they needed to do.
"They were strong, probably stronger than we expected. But we can't give up on our formula that makes us as successful as we can when we give up a couple of goals," he said. "They kind of did that for a little while, dug the hole a little bit deeper. Obviously, it's really hard to get out of.
"When we play a larger school like L-P. He said they had 40-45 boys try out this year. It's difficult to find the depth to compete with a score like that. So we have to understand when we play games like this, the point is to play as hard as we can and learn as much as we can from it. And hopefully learn from it and use it when we play schools our size that we should expect to compete with successfully."
Gray said the Cavaliers did a good job with their plan of attack.
"They did a good job of moving guys out of the midfield and flooding zones. We did not communicate and adjust our marking very well," he said. "They would flood the left back zone and then we would be outnumbered on one side and they would take advantage of that. They moved the ball real quick, which made it hard for us to make those adjustments.
"It's a good program. I don't think we should be disappointed we lost. I think there's some things we could have done better. Played the game all the way through. I'm proud of the boys. Played hard most of the night. Got to realize where we are and understand what these kind of games mean to the program. It's hard when you're a competitor and want to win."
*Note: Gray was greeted by a former player of his from his days coaching at DePue, Johnny Mejia the father of L-P's Ismael. "I guess that tells me I'm getting old," joked Gray, who's been teaching and coaching for 18 years.