OTTAWA – The Ottawa boys soccer team put together three solid victories Saturday to claim the championship of its own invitational at King Field.
The Pirates (9-4-1) started the day with a 4-0 win over Sandwich, followed that with a 4-1 triumph over Clifton Central and then, in the tournament's final match, topped DePue-Hall 1-0 to capture the title.
Ottawa's Jorge Lopez scored the only goal of the title match against the Little Giants with 16 minutes left in the first half off an assist by Luis Bedolla. Keeper Brady Wendt notched the shutout.
"I feel like we have a special team this year," Ottawa junior captain Evan Snook said. "Whether it's out here playing soccer or all of us hanging out at someone's house, we are a team. I feel like we've been really playing well and together lately, and today was really just more of that."
Snook, along with Lopez, Connor Diederich, and Alan Sifuentes scored in the win over the Indians. Jordan Arroyo had two assists and Bedolla and Malikhai Stayton had one apiece.
Against the Comets, the hosts snapped a halftime tie by scoring three times in the second half. Lopez found the back of the net twice with single tallies from Snook and Grayson Skinner. Collin Lyons, Stayton, Lopez and Skinner all recorded assists.
"I feel like we showed up here today ready to go and with a lot of confidence," Snook said. "This is our tournament and we wanted to win it. I feel like we were all on point most of the day and it feels really good to be able to keep that (championship) plaque here with us."
Ottawa is back in action Monday when it travels to Morris, which the Pirates defeated 1-0 earlier this season, for an Interstate 8 Conference match.
"We created tons of chances today, and while we may have let a few get away, we also made good on more than we missed," Ottawa coach Kevin Olesen said. "The guys played well together and did an excellent job of seeing the field and finding open teammates.
"We played well today, and this was three matches that we can hopefully continue to build on as we go into the back half of our season."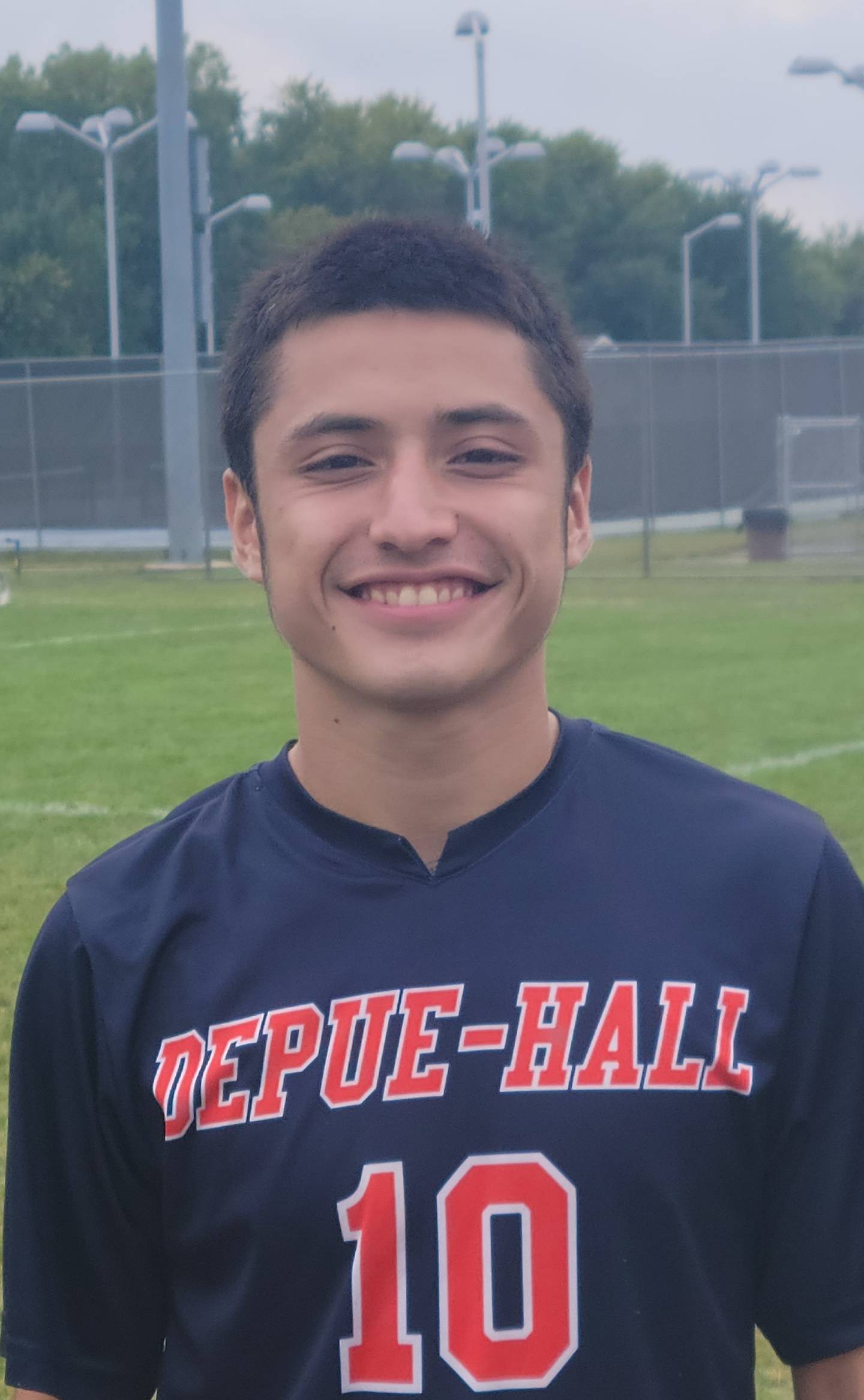 DePue-Hall (3-6) opened its day with a 3-2 victory over Clifton Central, with Tyler Harrison, Osvaldo Morales and Gabriel Cano scoring goals and Francisco Moreno posting three assists.
Moreno then exploded in the Little Giants' 6-1 win over Sandwich, as he scored three times and added three more assists. D-H also had Morales and Cano each register a goal and assist, while Aaron Lopez also scored.
"We have had some very close games recently that I've had a lot of good chances or opportunities but haven't been able to capitalize on them," Moreno said. "It's been frustrating.
"Today I feel like I did a better job of positioning myself and finding open space. I also thought I did a better job of making good runs and communicating with the midfielders to receive passes. Overall, as a team, I thought we played very well today."
In the second-to-last match of the day, Sandwich dropped a 5-2 decision to Clifton Central after the match was scoreless at halftime. In the three matches, the Indians received two goals from Kayden Page and one from Gael Salgado. Alex Phillips had an assist.
The Indians will host Woodstock North in a Kishwaukee River Conference match Monday. DePue-Hall is in action Tuesday at Monmouth-Roseville.