SYCAMORE – As part of a slew of fee court increases approved by the DeKalb County Board this week, fees to get DeKalb County court records expunged have grown by more than $120.
The DeKalb County Board unanimously approved a request Wednesday by DeKalb County Circuit Clerk Lori Grubbs to increase expungement fees as well as guardianship and advocacy fees for some probate cases.
The cost to file for an expungement – the legal process where a person can seek to have their past criminal records sealed or destroyed – at the DeKalb County Courthouse has risen from $60 to $187, a more than 200% increase. At the same time the guardianship and advocacy fee for probate cases involving a missing person or a dead family member will rise to $100 per case filed.
Some of the fees were required to bring the county under state law, said Grubbs, including fee changes to guardianship and advocacy court cases.
"So that's not anything I'm requesting personally, that's a statute," Grubbs said. She confirmed her office keeps a portion of the guardianship and advocacy fees.
According to state documents, 95% of the fee must be dispersed within 60 days of receipt, while the remaining 5% of the fee will be retained by the clerk for deposit into the Circuit Court Clerk Operation and Administration Fund. Last year, 96 probate case types were filed at the DeKalb County Circuit Clerk; through March 14, 18 probate cases have been filed so far this year.
According to county documents, fee increases are retroactive to Jan. 1, 2023, but Grubbs said that those who've already filed cases at the DeKalb County Circuit Court this year won't be asked to pay the additional amount.
"I think bringing our fees in line with what other counties are doing is definitely something that we want to make sure that we're really in line with. I understand the purpose and I think that that purpose makes sense to me."

—  Michelle Pickett, DeKalb County Board member
At the current pace, the DeKalb County Circuit Court is expected to have 88 probate cases filed this year. If that comes to fruition, the Circuit Court Clerk Operation and Administration Fund would receive $440.
Expungement fee increases were proposed by Grubbs who said she wanted to bring the county in line with other circuit courts in northern Illinois, according to county documents.
"In December 2022, this office had two meetings with the Northeast Illinois Circuit Clerks Association to address the uniformity of fees being utilized by the many Circuit Clerks,' Grubbs wrote in a February memorandum to the County Board. "After this meeting, and extensive discussions with the other Circuit Clerks from individual Counties across the State of Illinois, we determined that modifications to our own ordinance were called for."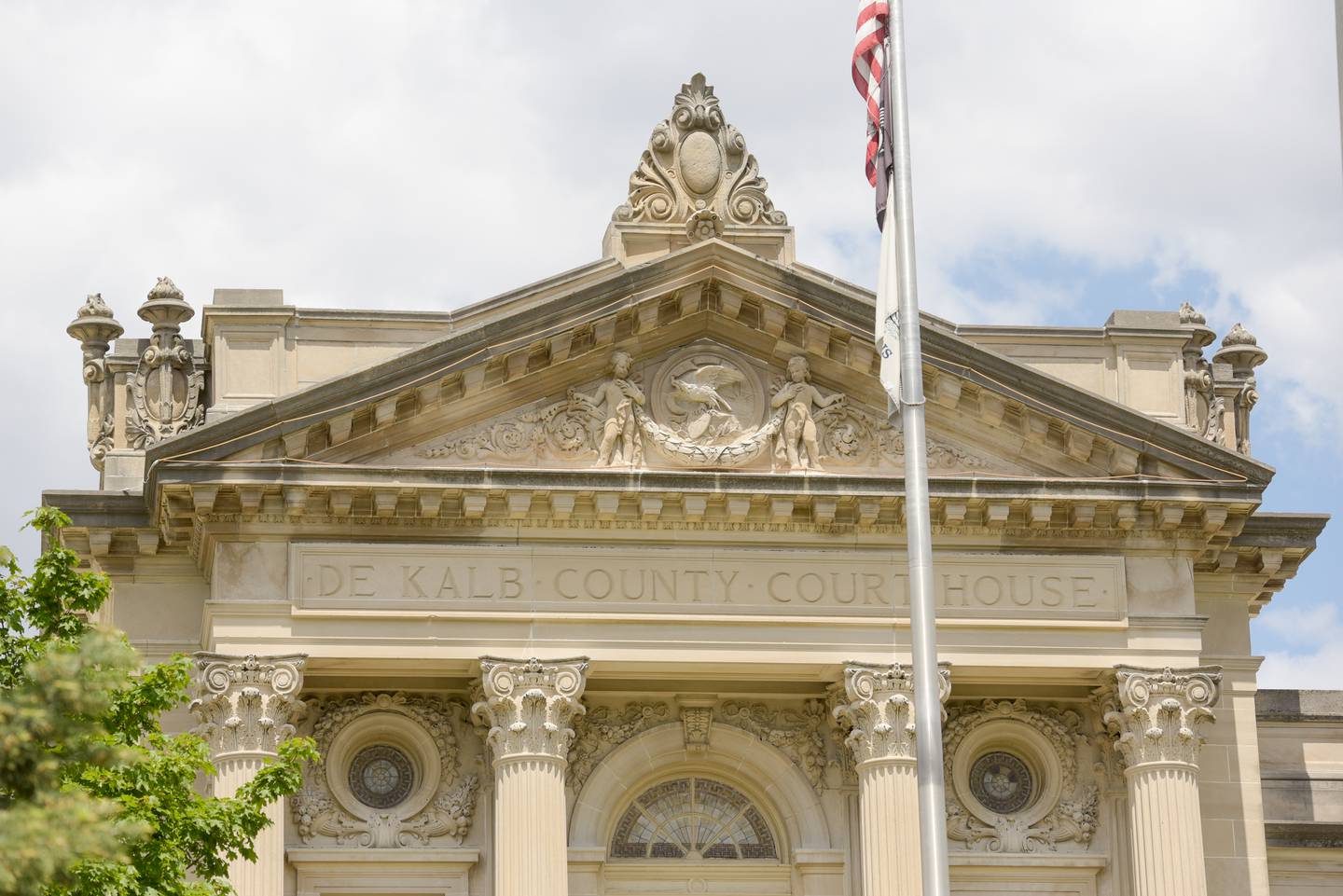 In a Feb. 27 DeKalb County Law and Justice Committee, Grubbs told County Board members DeKalb County's expungement fee is "very low," compared to other counties.
Grubbs said the expungement fee hadn't been increased in a long time, and wasn't like fees required in Champaign, DuPage, Grundy, Kane, Kankakee, Kendall, Lake, or Madison counties.
It costs $196 to file for an expungement at the Champaign County Circuit Court, $216 at the DuPage County Circuit Court, $124 at Grundy County Circuit Court, and $233.79 at the Kane County Circuit Court, according to those county websites.
"We currently, right now, charge $60 and then we also take a check for the ISP [Illinois State Police] for $60. So the clerk gets $60 and then we send a check worth $60. With this change we're going to include that $60 from the State Police into our fee so then we'll disburse that fee. Those are the only two changes we're looking for," Grubbs said in February.
Grubbs said 121 people filed for expungements in 2022, and 22 of them were able to have their fees waived. A similar total is expected in 2023: From Jan. 1 to March 14, 25 people have filed for expungements, and seven have had their fees waived.
Under the new payment structure, if 121 people file for expungements in 2023, $22,627 will be collected by the circuit clerk's office – $7,260 of which will be sent to the Illinois State Police.
DeKalb County Board member and Vice Chair of the Law and Justice Committee Michelle Pickett, a Democrat from District 8, said she understands the purpose of Grubbs' request.
"I think bringing our fees in line with what other counties are doing is definitely something that we want to make sure that we're really in line with," Pickett said. "I understand the purpose and I think that that purpose makes sense to me."