Joe Falk and Lou Emge faithfully attended grandsons Brandon and Jalen Dressler's basketball games at Princeton High School.
While they are no longer living, the grandparents still are very much present for grandson Jackson Dressler's games for his senior season at PHS.
Each night Jackson takes the floor, he has his grandfathers' love in his heart and their memory as close as his sleeves. Special warmups were made this year with a donation from the Dressler family in memory of the Princeton grandfathers.
Jackson said it's an honor to put the warmups on in his grandfathers' memory.
"I was putting them on and I was like, 'Oh, wow.' Kind of surreal," Jackson Dressler said. "They were big supporters throughout my career. My brothers, too. They were even there when my dad was playing, so it was great to have them there."
The grandfathers always came to games dressed in full Tigers gear, Jeanine Dressler, Jackson's mom, said.
"Unfortunately, neither one are in the stands this year to watch Jackson play his senior year. Derek's dad passed away after a lengthy battle with Parkinson's last June and my father passed away this past December from COVID," Jeanine Dressler said.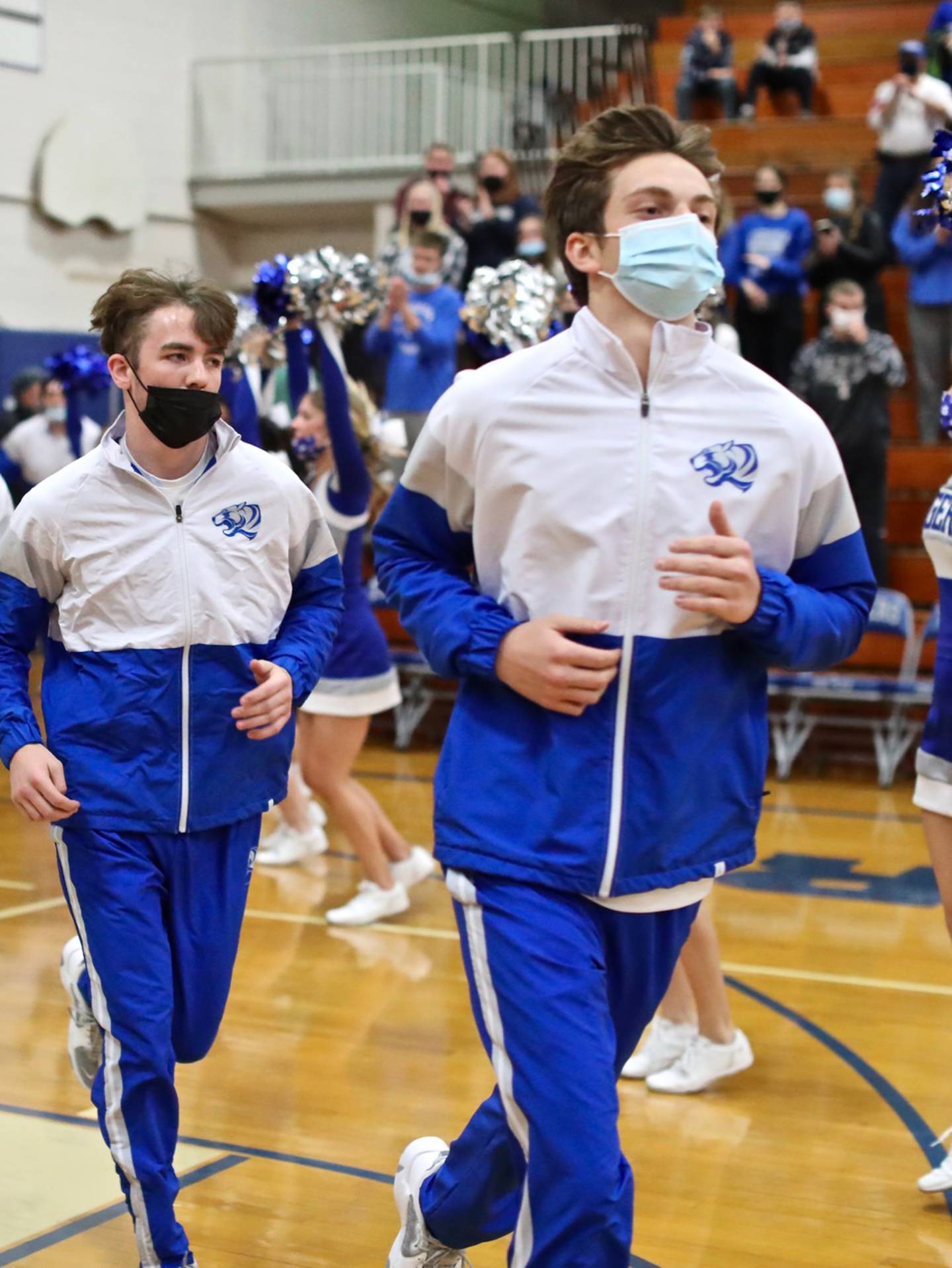 The Dresslers wanted to do something in the grandfathers' memory and reached out to Tiger coach Jason Smith to see how they could. He suggested new warmups for the team this season and they arrived just in time for the season.
"Derek and I really wanted to memorialize them in some way and thought there would be no better way than through a donation to the basketball program they enjoyed so much," Jeanine said.
"We were so looking forward to having a full season this year and actually being able to get back into the gym to watch the Tigers play. It's very hard, though, not to have our dads with us."
Smith thought it was a great idea when he was approached by the Dresslers. He had been looking at getting new warmups and said this was a great way to honor Jackson's grandfathers and help the team out at the same time.
"I'm very grateful to the Dresslers for their donation. Hopefully, we wear them with pride and play hard every night and honor them," he said.
I asked Jackson, who had to sit out the Colmone Classic with an ankle injury, what his grandfathers would say if they were alive and coming to his games this year.
"They'd probably say, 'Try to hit some shots,'" he said with a laugh.
The grandfathers certainly saw a lot of good Tigers' basketball when Brandon and Jalen came along.
Brandon was a senior point guard when the Tigers won sectional in 2009 and played in DeKalb for supersectionals. Jalen followed in 2011, finishing with the Tigers' 3-peat regional championship.
The Tigers haven't won regional since and Jackson's squad looks like the team that could do it.
"Lots of fantastic basketball for three years in a row. We haven't won regionals since then. Hoping to change that this year," Jeanine said.
Kevin Hieronymus has been the BCR Sports Editor since 1986. Contact him at [ mailto:khieronymus@bcrnews.com ]khieronymus@bcrnews.com