LANARK – It was a solid showing for the Princeton wrestling team Saturday at the 11-team Class 1A Polo Regional at Eastland High School.
After a sixth-place finish as a team with 108.5 points, the Tigers advanced four wrestlers to next week's Oregon Sectional.
Senior Augie Christiansen and sophomore Ace Christiansen both punched their tickets to sectional, as the older Christiansen won the 145-pound title match with a 7-3 decision over Oregon's Seth Sevens, and the younger Christiansen won the 132-pound third-place match with a 6-3 decision over Amboy co-op's Levi Near.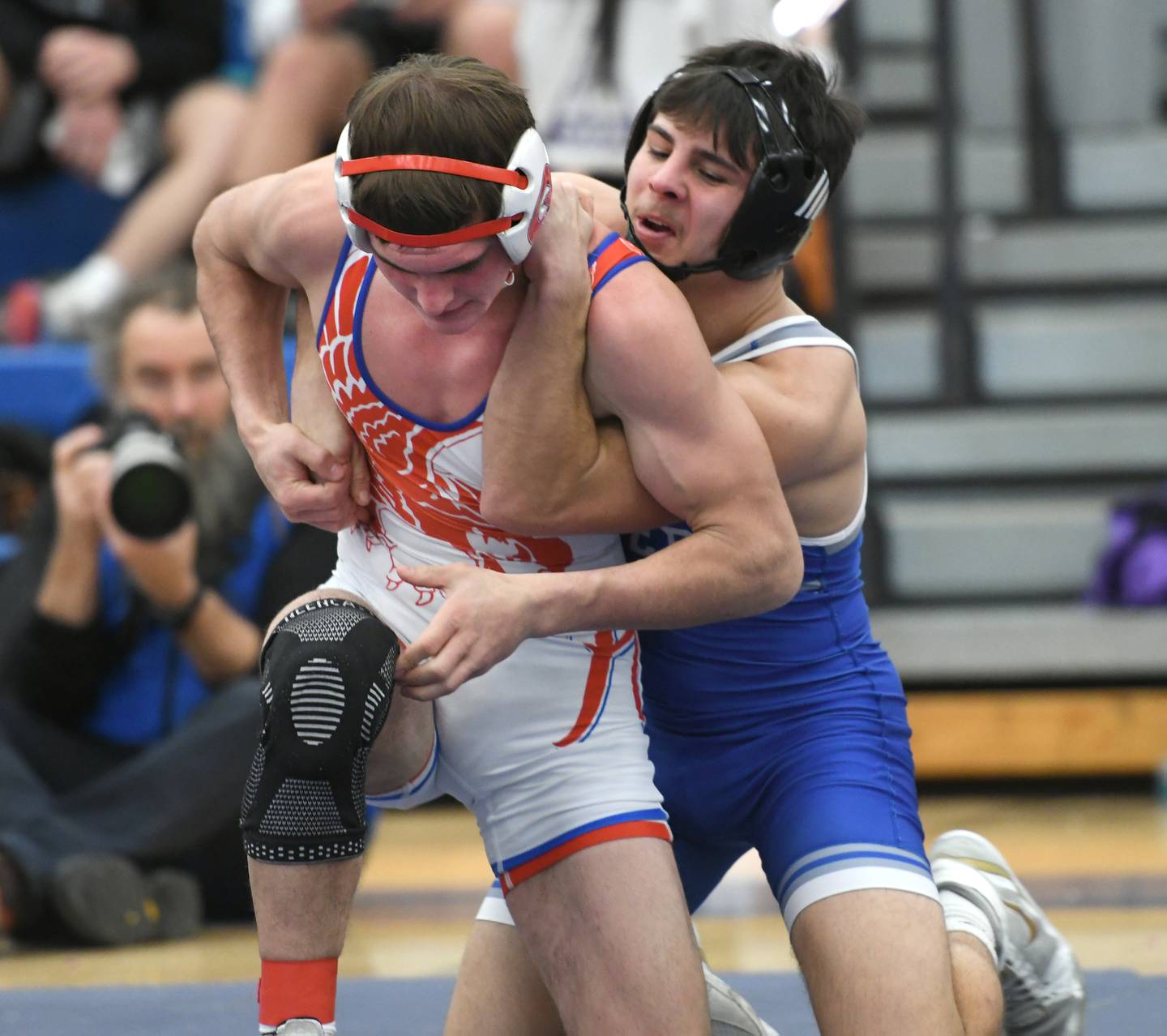 "Attack, attack, attack. That's what my coaches have been preaching all week," Augie Christiansen said, referencing the key to winning his title match. "Keep him off balance, stay on the attack, keep the pressure on him. Don't let him breathe. So I think that was a big part of it. Keep the pressure on him, but don't let it come back on you."
"I think just staying on the attack. You have to keep hammering down on him," Ace Christiansen said of his third-place match. "It feels pretty good after losing my semifinal match to [Polo co-op's] Wyatt [Doty]. You just have to come back and get the best you can."
With this year being Augie's last in high school, the brothers are excited to compete together for at least one more week.
"It feels good since it's his last year wrestling with me," Ace Christiansen said. "You have to live all the moments up with him that you can."
Added Augie Christiansen: "It feels great. We've got some work to do, me and him. We're practice partners, so we'll get in the room, we'll get working on it, and hopefully the same thing happens next week and we're going to Champaign."
Cade Odell (285) and Augustus Swanson (106) added second-place finishes for Princeton. Odell lost a 9-4 decision to Lena-Winslow's Henry Engel, and Swanson lost a 3-2 decision to Polo's Josiah Perez in their championship matches.
Kaydin Gibson (120) narrowly missed the sectional cut, finishing fourth in his weight class.