Top-seeded Princeton Logan finished on top of the Starved Rock Conference eighth-grade boys basketball tournament, defeating No. 2 LaSalle 44-20 Thursday night at Bureau Valley High School.
The win was the 20th straight for the Lions (21-1) since losing to LaSalle in the season opener, a loss they twice avenged.
Grady Cox had 12 points for Logan and Tyler Forristall added 10.
In the eighth-grade third-place game, No. 4 Bureau Valley beat No. 3 Ottawa, 31-20.
In the seventh-grade No. 1 Ottawa beat No. 3 Streator 35-14 while No. 4 Bureau Valley topped No. 6 Princeton 33-17 for third place.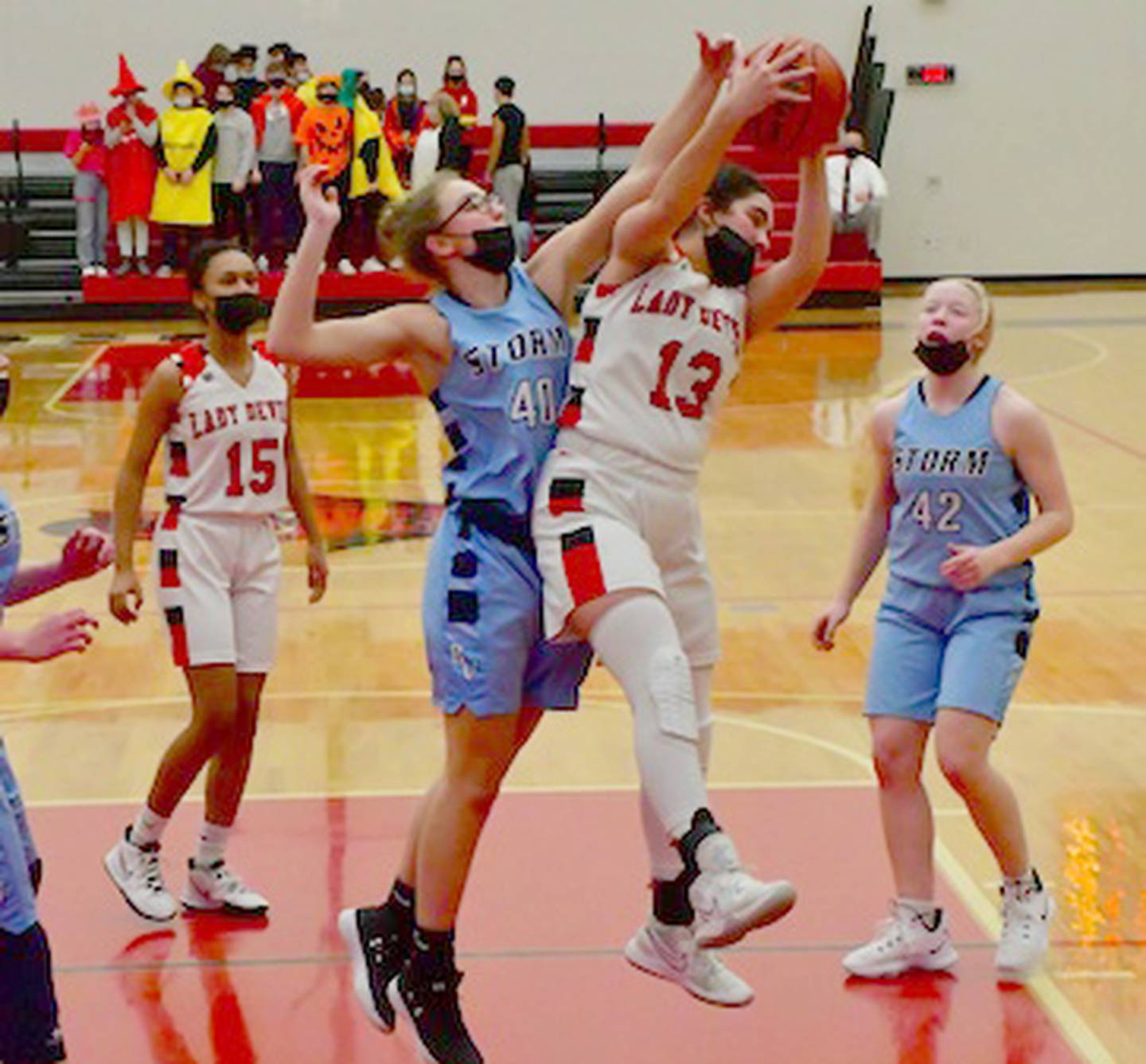 Girls basketball
Hall 40, Bureau Valley 29: McKenna Christiansen scored 20 points Thursday to lead the Red Devils to a Three Rivers Conference East Division victory in Spring Valley.
Promise Giacometti scored 12 points for Hall, while Toni Newton added eight points.
Lexie Marquez led the Storm with seven points and five rebounds. Kate Salisbury had six points, five points and three steals.
Boys basketball
Indian Creek 61, DePue 50: Andres Moreno sank six 3-pointers, scored 35 points and grabbed 12 rebounds Tuesday as the DePue boys basketball team lost, 61-50, to Indian Creek in a Little Ten Conference game in DePue.
Oscar Lopez added eight points for the Little Giants, who trailed, 26-23, at halftime and 42-37 after three quarters.
The Timberwolves knocked down 11 3-pointers in the game.
Kewanee 76, St. Bede 61: Paul Hart scored 32 points Tuesday as the Bruins fell in a Three Rivers Conference East Division game in Kewanee.
Luke Story drained six 3-pointers and finished with 22 points for St. Bede, which trailed by one point entering the fourth quarter.
Somonauk 65, LaMoille 23: Joe Quest scored 12 points as the Lions fell in a Little Ten Conference game Tuesday in LaMoille.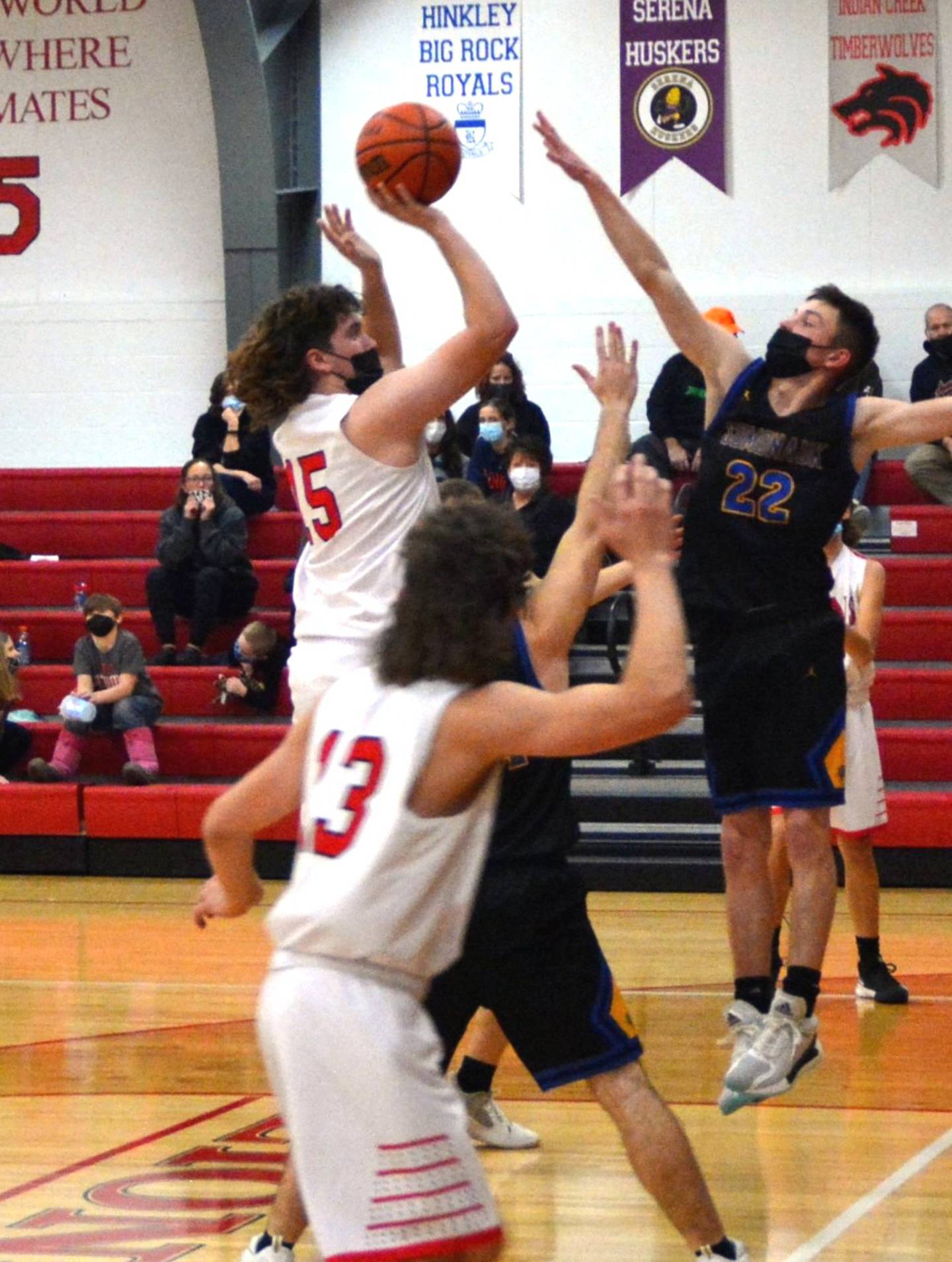 Wrestling
At Princeton: Princeton earned a pair of dual victories Thursday, beating Orion 44-30 and routing IVC 62-0.
Carlos Benavidez and Augie Christiansen each recorded a pair of pins, while Matthew Harris won by pin and technical fall.
At Port Byron: St. Bede lost a pair of duals Thursday, losing 54-23 to Riverdale and 66-6 to Newman.
Henry Orteza and Garrett Connelly won by fall against Riverdale, while Ryan Migliorini bumped up from 195 pounds to 220 against Newman and won by fall in the second period.
Seneca shuts out St. Bede, Marquette: The host Irish didn't give up a point in defeating St. Bede (75-0) and Marquette (77-0) on the Seneca mats Wednesday night.
The Bruins pitched their own shutout over the Crusaders, 77-0, with Hunter Savage (120, pin over Englert in 14 seconds), Henry Orteza (126, pin over Demink in 57 seconds) and Garrett Connelly (138, pin over Rinearson in 1:31) all picking up victories.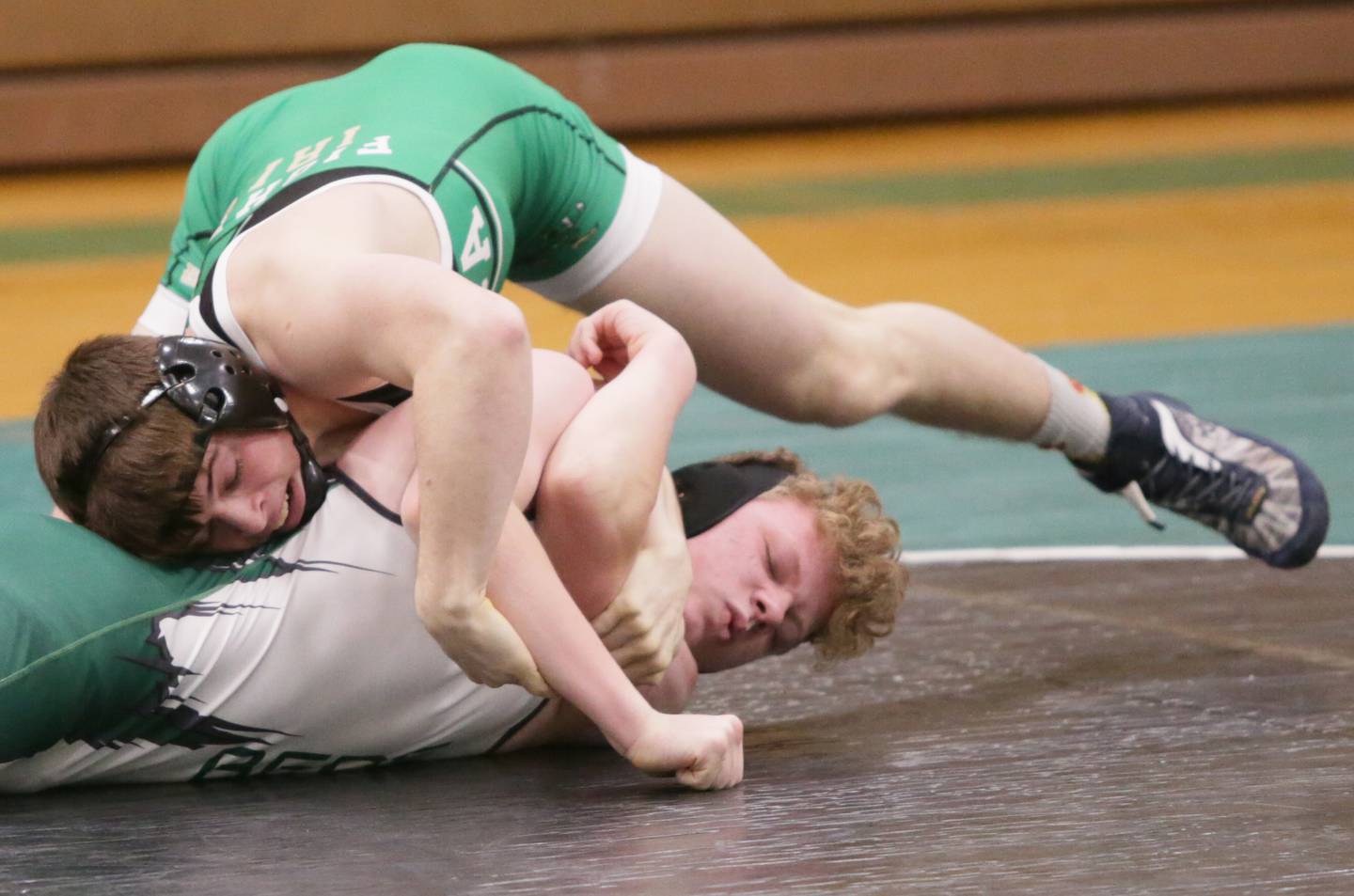 Bowling
St. Bede sweeps Hall: The St. Bede boys and girls bowling teams swept Hall Wednesday at the Illinois Valley Super Bowl in Peru.
Trenton Acuncius rolled games of 246, 276, 237 for a 759 series to lead the St. Bede boys to a 3,186-1,805 victory. Thomas Harris added a 604 series.
Moses Levine led the Red Devils with a 433.
In the girls match, which was three on three, Madelyn Torrance rolled a 535 series to lead the Bruins to a 1,456-1,220 victory.
Sarah Beier paced Hall with a 529 series.