School: Hall High School
Date/place of birth: Sept. 29, 2003.
Hometown: Spring Valley.
Family: Dad (Michael), Mom (Julie), brother (Jimmy).
Sports/activities: Volleyball, Student Council, NHS, Honorary Activities Club.
Nickname(s): Mia D and MDe.
Favorite sport and why: Volleyball, because it is such a momentum game and anyone can end up winning a game no matter what kind of talent you have going for you. I like watching volleyball at the college level, because it is so competitive.
Favorite food and where to get it: Pasta from Verucchi's.
Likes: Going to the gym, spending time with my family and friends, running, and summer.
Dislikes: Cold weather and winter.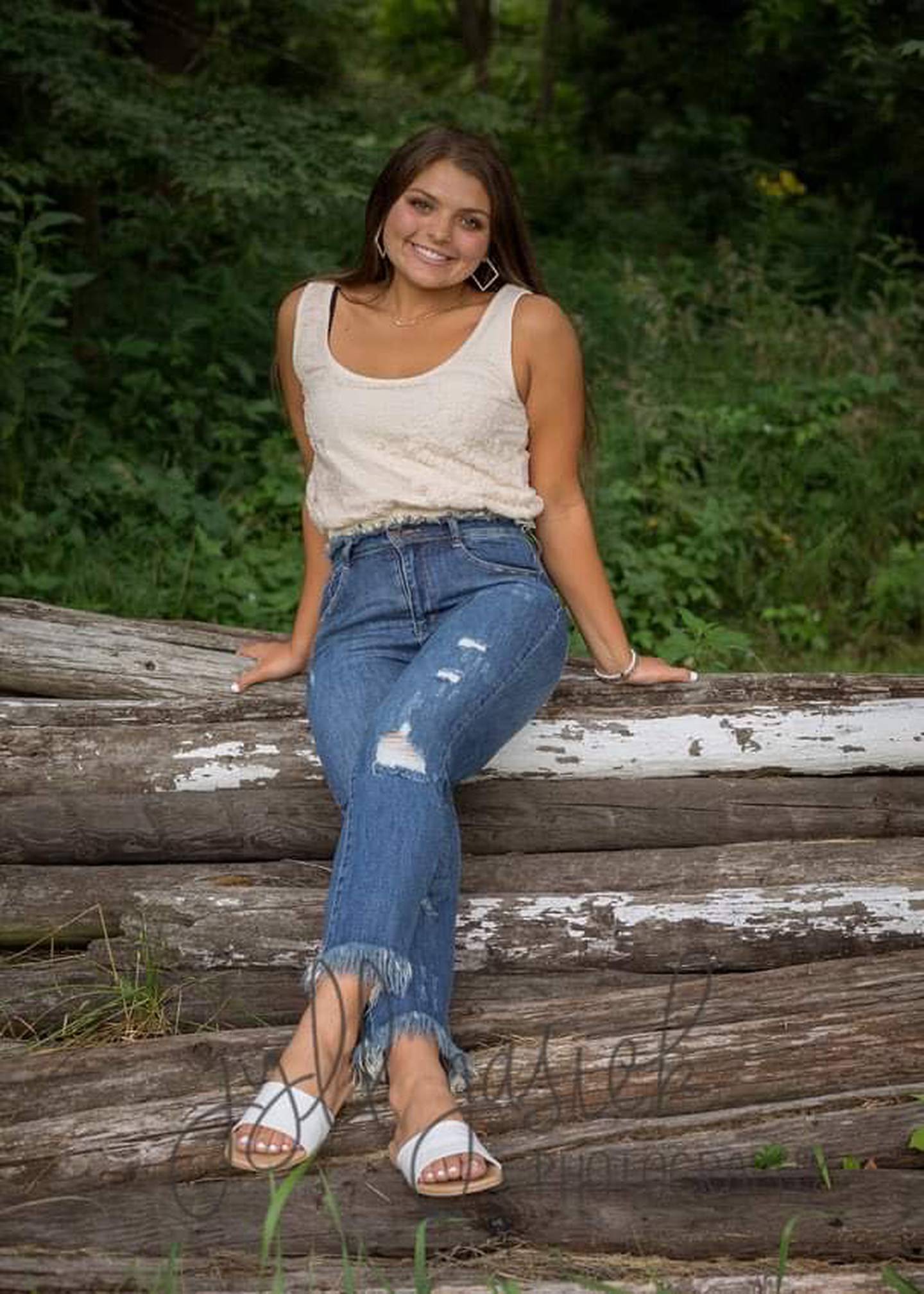 Person with the greatest influence on my athletic career and why: My dad, because he always pushes me to get better and never lets me give up. He is the most competitive and driven person I know, so that has taught me a lot and given me an example.
Person(s) with the greatest influence in my life and why: Both my Mom and Dad and my Grandma Barb have had the greatest influence. All three of them have taught me that I must believe in myself, work hard, and to stand up for what I believe in. Those three people will probably have the greatest influence on my life forever.
Who's your dream celebrity prom date: Kris Bryant.
Name three historic figures you'd like to meet and why: Kathrine Switzer, because she was the first woman to run the Boston Marathon, which opened so many doors for women. Garth Brooks, because he influenced the genre of country music so much. Pat Summitt, because she was one of the best coaches of all time and she coached at one of my favorite Colleges, University of Tennessee.
If stranded on a deserted island, I would have my: Ice Mountain Water.
The last song I listened to: "Eyes On You" by Chase Rice
People would be surprised to know: After high school I want to start training to be able to run long-distance races like marathons.
I stay home to watch: "Friends."
When I need luck for a big game, I: Listen to My friend Kierra Wozniak's playlist.
The funniest person I've ever met and why?: My cousin Emma Perona. She just has the best personality, that can turn your worst day into your best day.
What they'll say about me at school after I graduate: I think that they will say that I was not afraid to speak my mind and I was always a good leader.
Most embarrassing moment: Face-planting in PE on my birthday.
Most unforgettable moment: The day we got my dog, Murphy. My parents say that I smiled the whole three hours on the way to get her.
Ultimate sports fantasy: Beating St. Bede with a huge student section behind us.
What I would like to do in life: Go to college in either Tennessee or Florida. Eventually, I'd like to own my own business and live in Naples, Fla.
Three words that best describe myself: Hardworking, strong-willed, passionate.