LAKE FOREST – One day after drafting Tennessee offensive tackle Darnell Wright with the 10th overall pick, Bears general manager Ryan Poles significantly bolstered his defense with three selections Friday night.
First, the Bears selected Florida defensive tackle Gervon Dexter Sr. with the 53rd overall pick in the second round. A short while later, the Bears traded up five spots in a pick swap with the Jacksonville Jaguars in order to draft Miami cornerback Tyrique Stevenson at No. 56 overall. Finally, they added South Carolina defensive tackle Zacch Pickens with the 64th pick, the first selection of the third round.
The Bears were looking for help defensively, and they appear to have found some reinforcements. They significantly addressed the defensive tackle position, which was a clear weakness in 2022. The selections of Dexter and Pickens come after the Bears decided to pass on highly touted Georgia defensive tackle Jalen Carter on Thursday.
Poles said the draft board Friday was favorable to their needs at defensive tackle and cornerback.
"We want to take a big step there [on defense], we've done that in free agency and then we've done it in the draft too," Poles said. "We get a corner who can come in and compete for a spot on the outside, and then you get those big guys inside to be in the heavy rotation."
[ How the Chicago Bears narrowed in on Darnell Wright as their top draft pick ]
Bears take Dexter at No. 53
Dexter is a 6-foot-5, 310-pound defensive tackle who started two seasons for the Gators. He had 55 tackles, four tackles for loss and two sacks for the Gators as a junior last season. Dexter is a 21-year-old Florida native.
As a youngster growing up, Dexter gave up football in middle school to focus on basketball. He played high-level travel basketball and even played with current Toronto Raptors forward Scottie Barnes. Dexter returned to football as a high school junior. He quickly became one of the top recruits in the country.
"I think just my wanting to maximize my potential is how I caught up in all those years that I didn't play," Dexter said. "Just a mix of those things and my work ethic helped me get to that point."
Dexter has experience as a "3-technique" defensive tackle, a spot that Bears coach Matt Eberflus has called the engine of his defense.
"Tons of talent in that body," Poles said. "He's a hybrid. He can play nose [tackle], he can play 3-technique. Work anywhere on the interior and extremely athletic."
Bears trade up for Stevenson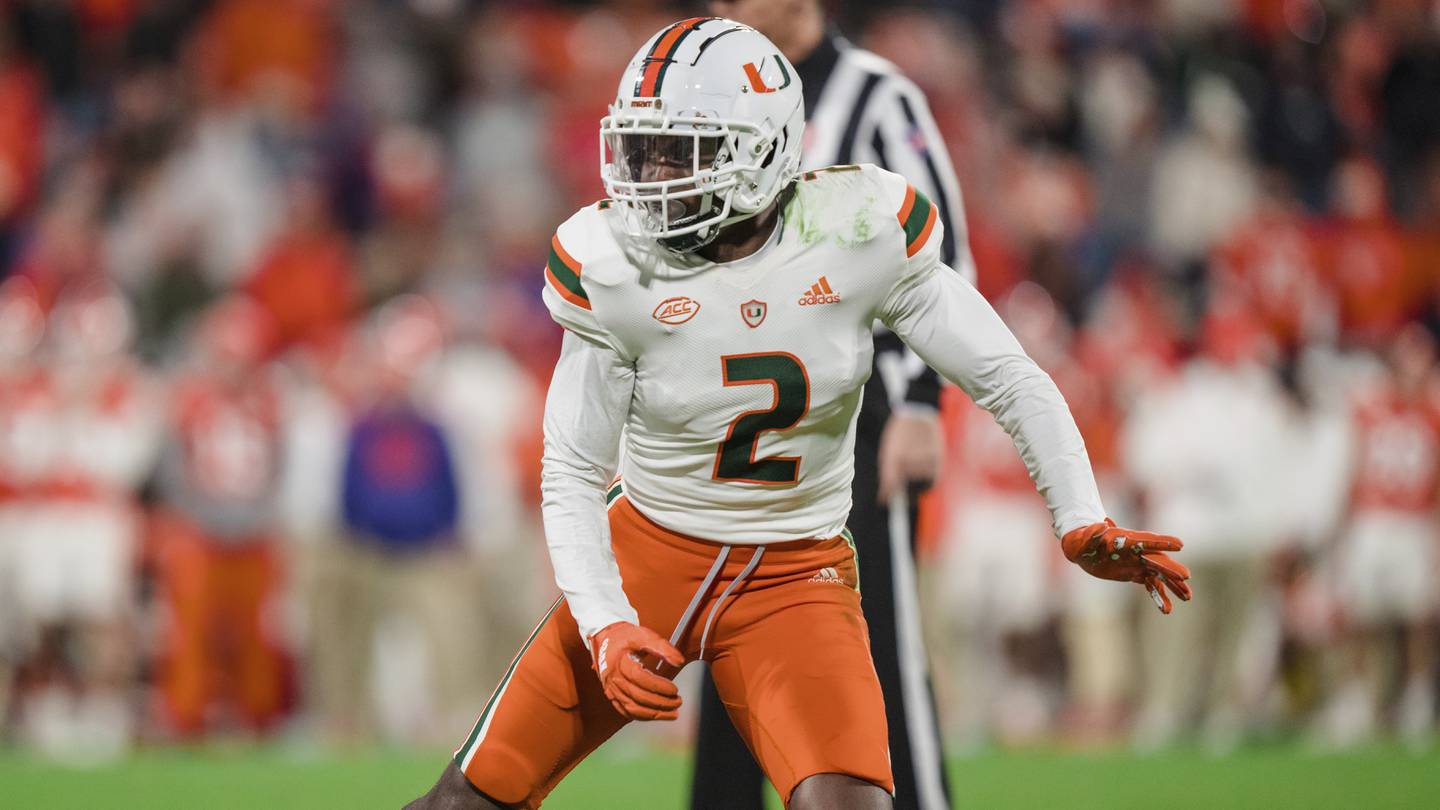 In the trade with Jacksonville to move up from No. 61 to No. 56, the Bears gave up pick No. 136, which is the first pick of the fifth round. Doing so allowed the Bears to take Stevenson.
Stevenson was a two-year starter for the Hurricanes after transferring from Georgia. In 2022, he had 25 tackles, two interceptions and nine passes defended. He was a third-team All-ACC performer. He's a hard-hitting corner who measures in at 6-foot, 198 pounds.
The Bears could look to pair Stevenson with cornerbacks Jaylon Johnson and Kyler Gordon in the starting lineup. Poles said he envisions Stevenson as an outside boundary corner. That could mean moving Gordon into the slot on a more permanent basis. Last season, Gordon played both positions at times.
Stevenson visited Halas Hall prior to the draft as one of the Bears' 30 in-person player visits. Eberflus told Stevenson that "the only reason I'm on a [top] 30 visit is because I play the game how it used to be played – very tough and very physical," Stevenson said.
Stevenson was a top-100 recruit who originally went to Georgia, but transferred to Miami after two seasons. Poles said that Stevenson owned up to his past mistakes, indicating he didn't always handle himself well in Georgia when he wasn't seeing playing time.
"He really held onto the lessons he learned from that," Poles said. "That means a lot to me, any time guys go through some adversity and come out the other end better."
More help at DT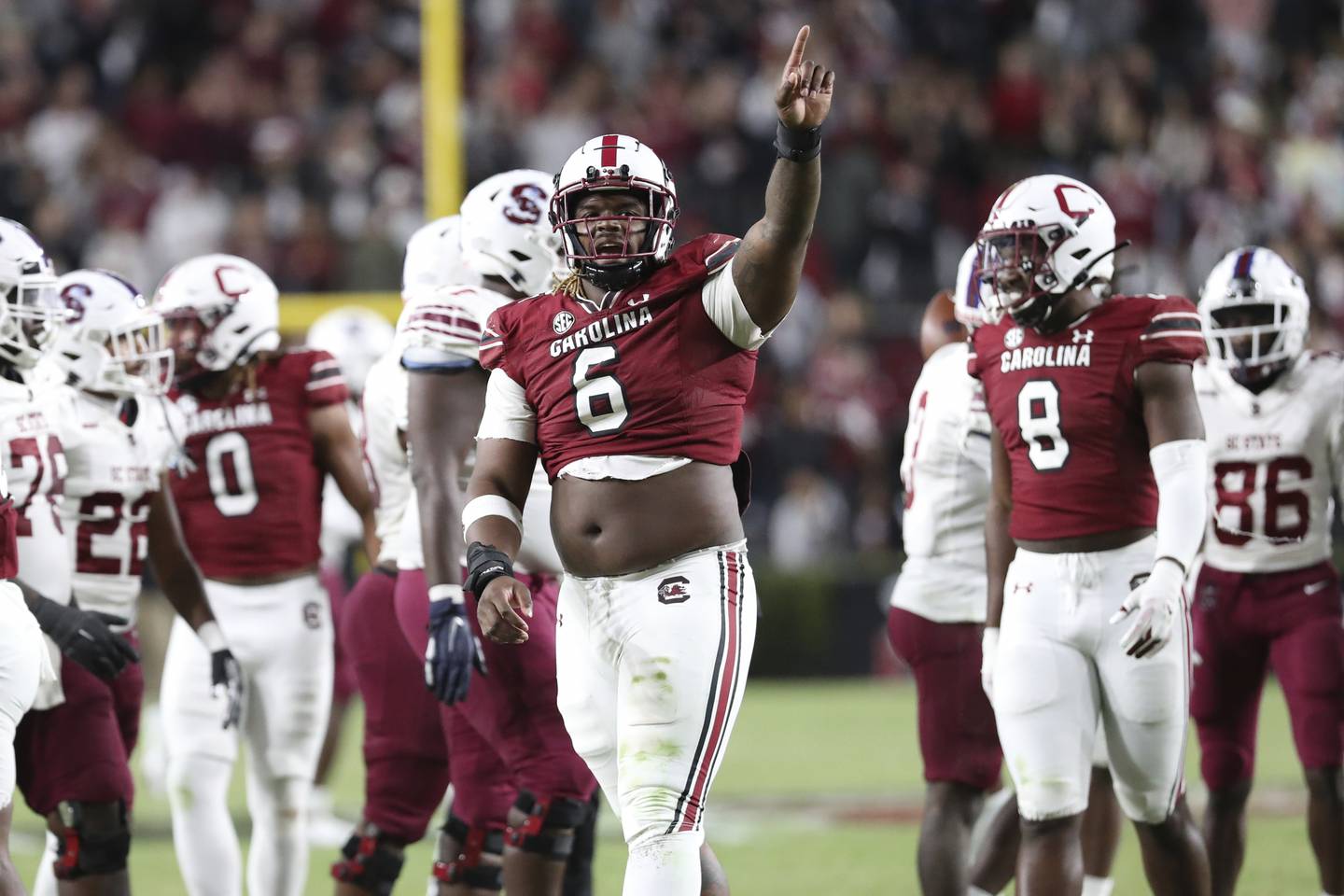 The Bears weren't done at defensive tackle after selecting Dexter. Shortly after trading up for Stevenson, they selected Pickens out of South Carolina at No. 64.
The 23-year-old South Carolina native started two seasons for the Gamecocks. He was a second-team All-SEC performer last season, totaling 42 tackles, four tackles for loss and 2.5 sacks.
Pickens is a 6-foot-3, 291-pound defensive tackle with long arms and great athleticism. Pickens said his meeting at the NFL Scouting Combine with the Bears stood out because the Bears didn't hold an intense interview like some other teams.
"They really made it comfortable," Pickens said. "They didn't ask me too many crazy questions. They didn't try to scare me or anything. They just wanted me to be me."
He added: "I'm proud to say I'm a Bear."
Poles noted that in the NFL, good teams have waves of defensive linemen. Most teams have six, seven or eight players in the rotation throughout a game. Adding a pair of defensive tackles helps in that regard.
"We're looking for guys who are big, long and can run," Poles said. "Interchangeable: nose tackle, 3-technique. You get [injured] through the season, so you want guys who can really fit in different spots. Both these guys have the ability to do that, so it allows us to be versatile and deep for the entire season."
Looking ahead to Saturday
The Bears hold five total picks on Saturday's third and final day of the draft.
Entering the day, they hold two fourth-round picks (103rd and 133rd overall), one fifth-round pick (148th) and two seventh-round picks (218 and 258).