Pontiac introduced the redesigned Tempest/LeMans in 1964 for folks that wanted something a bit larger than the 1963 model but not as large as the boat-sized Bonneville.
General Motors brass had just passed a drag racing ban to tone down the performance image of the Pontiac division, perhaps to benefit the Chevrolet Corvette. Turns out, the wily John Z. DeLorean, a performance enthusiast and chief engineer at GM, had a different idea. He created an opportunity for buyers to simply check the "GTO" option box when ordering their LeMans, getting them the full-size car V8 powerhouse under the hood. Just turn the key and make smoke from the rear tires!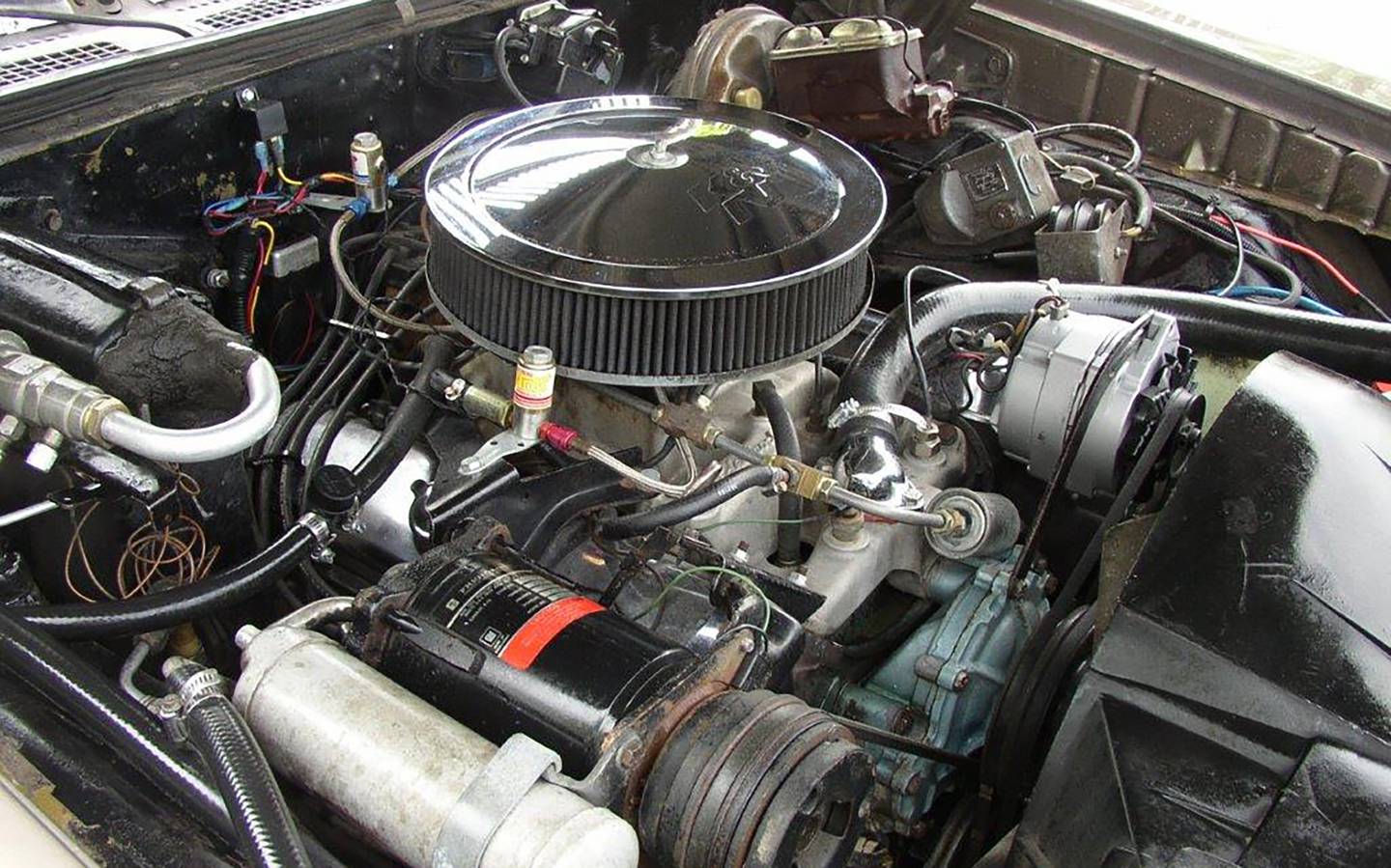 The LeMans has always played second fiddle to the GTO, but enlightened buyers could put together an option package that could outrun a GTO; or any other muscle car from the era. Dr. Will Rice, a lifelong enthusiast, has a 1972 LeMans Sport with a unique combination of original GM intentions — and what he custom-built for himself.
Assembled with nothing but the highest quality components, the Rice shared some of the sleeper qualities built into his car. While the car is a 1972 LeMans Sport, all other comparisons pretty much end there.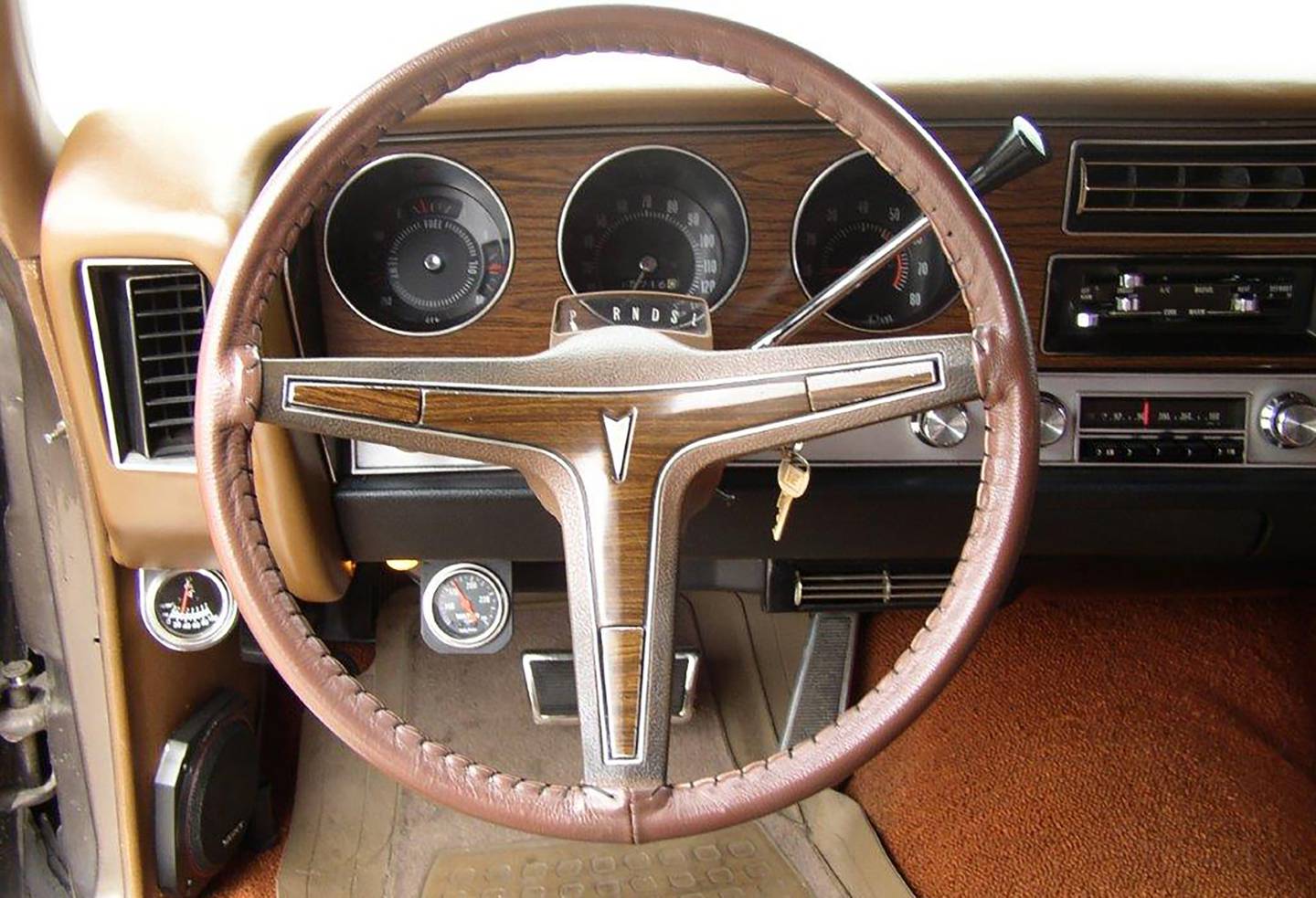 Rice removed the original 350 c.i. two-barrel engine and installed a 1968 Bonneville 428-inch H.O. (high output) engine mated to a Turbo Hydro 400 transmission. It's bored to 439 cubic inches and makes 374 horsepower at the rear wheels! He decided to leave the 350 plaques on the outer rocker panels (sneaky).
Rice explained the sport-handling suspension featuring huge sway bars, heavy-duty shocks and springs, and a close ratio steering box that turns the old "Poncho" on a dime. Additional upgrades include a high-energy electronic ignition system that manages engine timing, as well as a nitrous oxide injection system that adds another 125-horsepower boost to the already stout performance.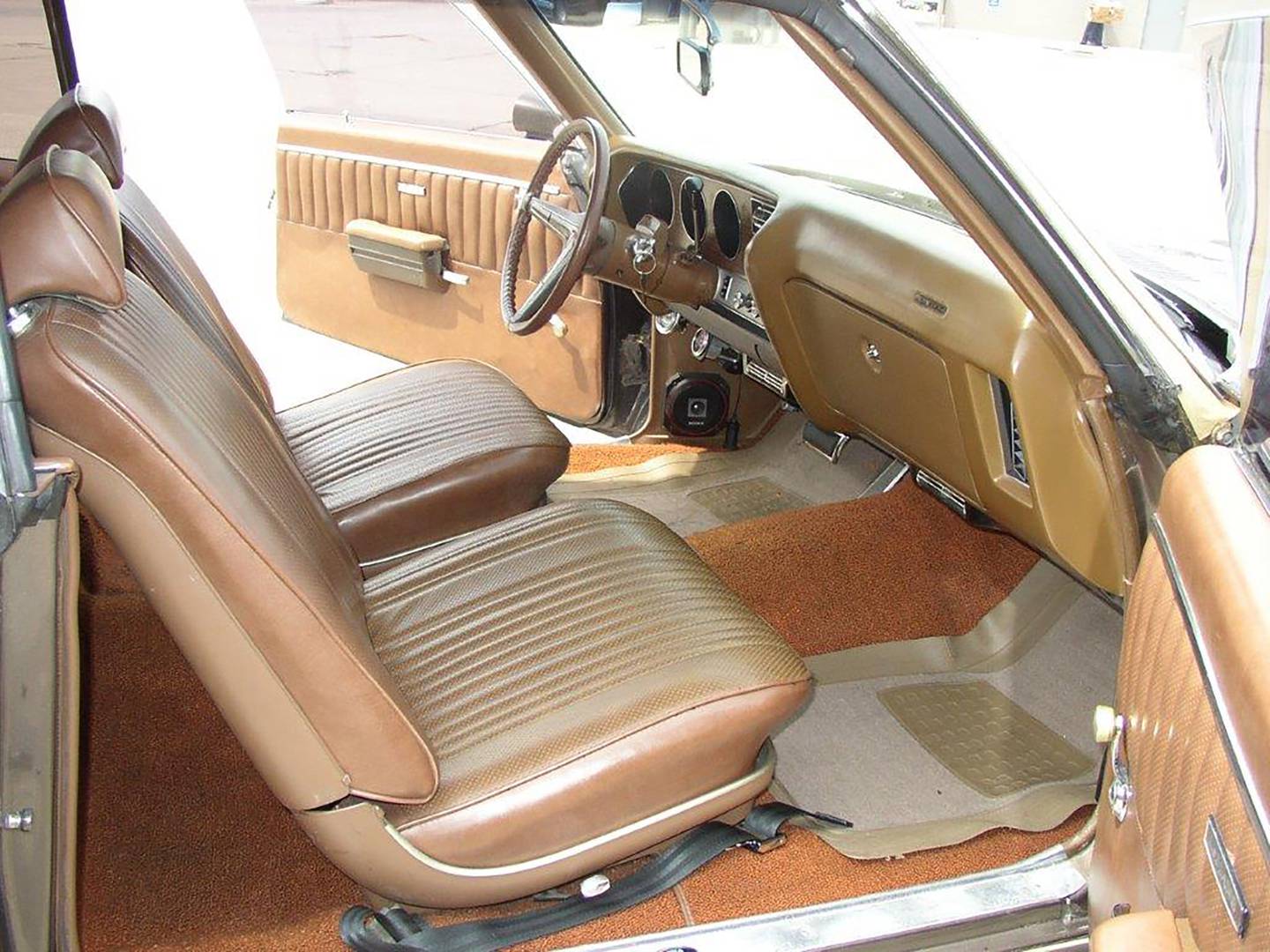 Inside, this totally stock-looking sleeper houses factory GTO gauges that include a tachometer. The options list continues with air conditioning, power steering and brakes, cruise control, factory AM/FM stereo, and a tilt steering column.
The cool factor of this car is its Clark Kent demeanor and appearance until the throttle is stabbed, at which point Superman rips from the phone booth. Rice and I took the car for a spin, literally, on one of the few deserted roads that still exist in our area. The sweet sound of the Holley four-barrel gulping air, turbo mufflers howling, and the significant tire chirp in second and third gear make this super street sleeper LeMans a classic.