Kick off your holiday season at The City of Ottawa's annual Festival of Lights Parade and Deck The Park tree lighting ceremony! Come out on Friday, November 26th, to see why so many families bundle up to enjoy this beautiful holiday tradition.
The evening's festivities will start at 6:00 P.M. with a lighted parade down along downtown Ottawa's LaSalle Street. In addition to all the floats adorned with festive decorations, complimentary candy, live music and dance, a fireworks display will light up the skies at 6:30 P.M.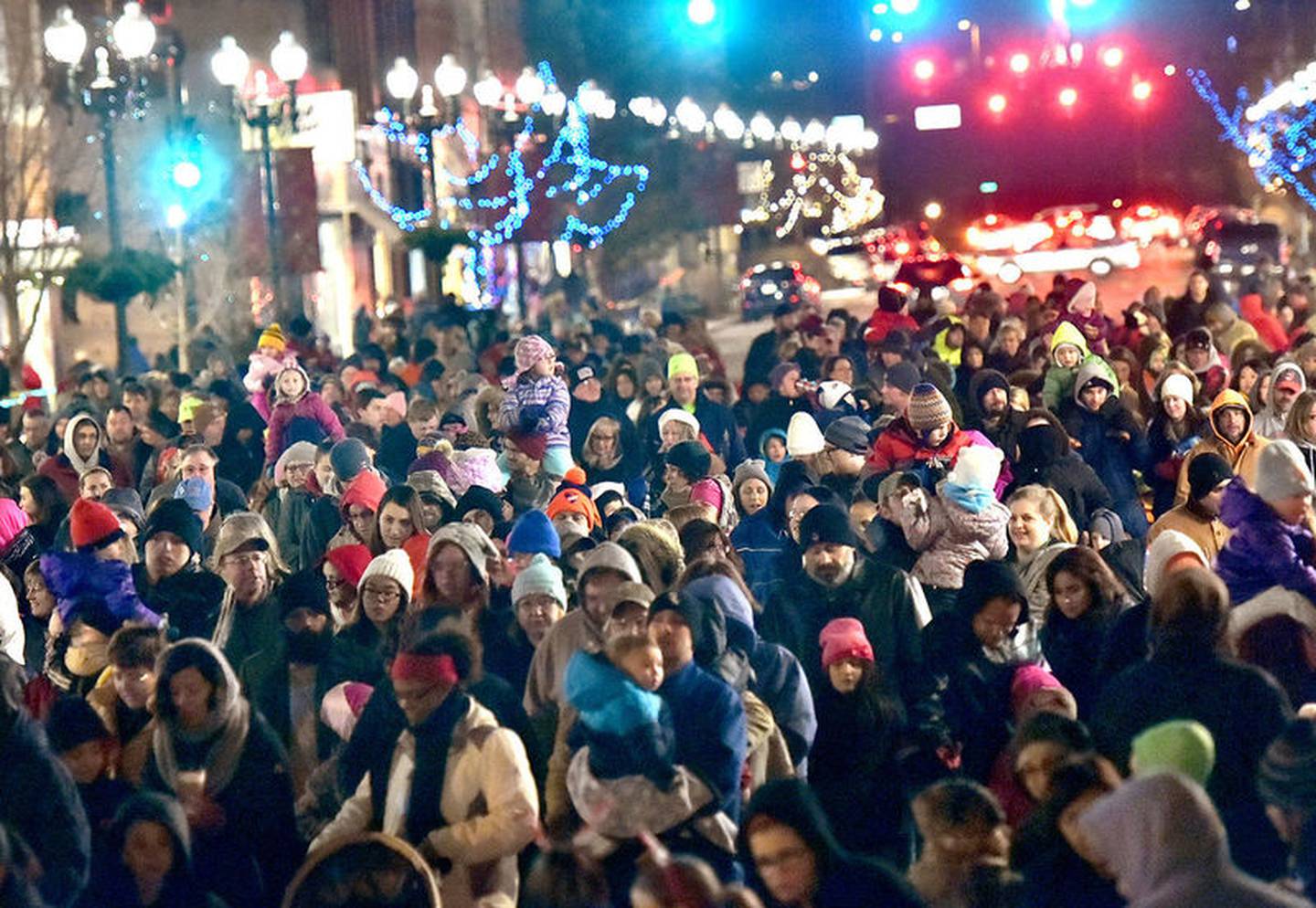 The festivities will then culminate at six of the city's parks, where you can your festive friends can watch the beautiful lighted displays get illuminated for the season. The list of lighted parks includes popular spots like Washington Square Park and the Jordan Block, both conveniently located near the parade route.
Have your camera for this beautiful Deck The Parks event! 1000′s of bulbs have been strewn across the park's trees, when lit they cast a magical glow that symbolizes for many in Starved Rock Country the unofficial start to the year's holiday festivities!
Ottawa's Festival of Lights
Washington Square Park
101 East Lafayette Street
Ottawa, IL 61350