Illinois has a teacher shortage, and it's getting worse.
According to the Illinois State Board of Education, more than 5,300 positions – 3,358 teaching positions and nearly 2,000 administrator, school support, and paraprofessional positions – went unfilled in the state at the start of the 2022-23 school year, the most in five years.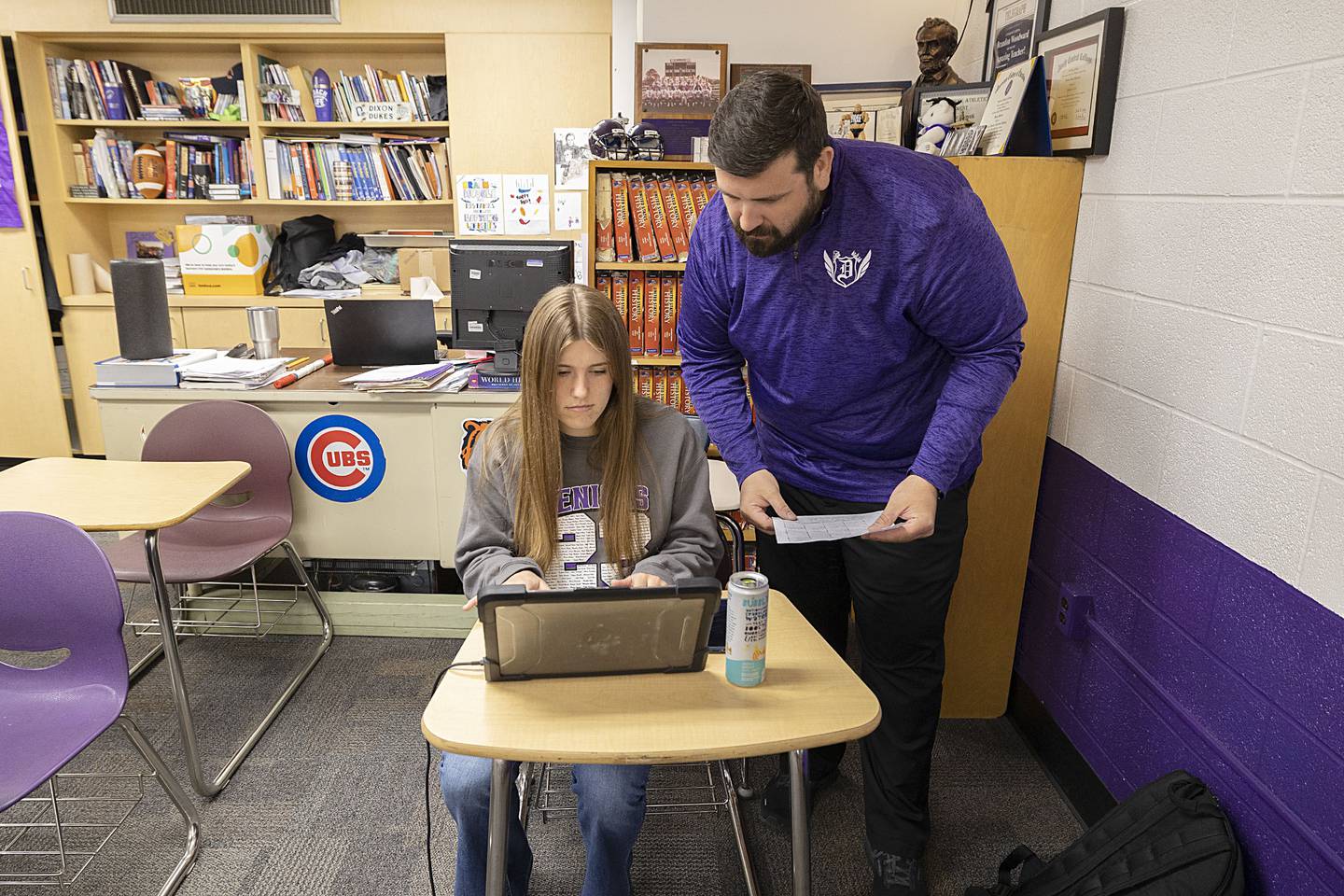 A recent survey by the Illinois Association of Regional Superintendent of Schools showed more than 30% of teacher, special education and support staff positions in the state are unfilled or filled with a person who is less-than-qualified, the most in the six years the IARSS has done the survey.
With those statistics in mind, when a high school student expresses an interest in teaching, educators and administrators are eager to provide the education and support the student needs in order to continue on the path to become a teacher.
Three northern Illinois educators and administrators were asked by the Shaw Local News Network to give advice to high school students who are considering a career in education.
Assistant Principal Jessica Meusel is the point person at Dixon High School for the education Pathways program, which gives high school students an opportunity to experience teaching before heading off to college.
Jennifer Stevenson is an education Pathways teacher at Morrison High School and the district's library media specialist.
Shannon Laidig, a sixth-grade math teacher at Creekside Middle School in the Woodstock School District, is in her 20th year in the classroom. She's taught in elementary and middle school, and worked with K-12 teachers as their literary and technology instructional coach.
Laidig said future teachers should pay attention to the current and former teachers who have had a positive impact on them.
"Take some time to think about what made you want to learn in their classroom," she said. "Keep these teachers and their styles close to you, because they should be a large part of why you are entering the education field.
"Think of these teachers often when you are in front of your students to help you evoke the same feelings of wanting to learn in them."
Laidig also advises future teachers to keep an open mind on what subjects they want to teach and what level.
"Keep your options open," she said. "It's very exciting to teach in one area for some time, then change it up to help you stay fresh and feel on your toes as a teacher."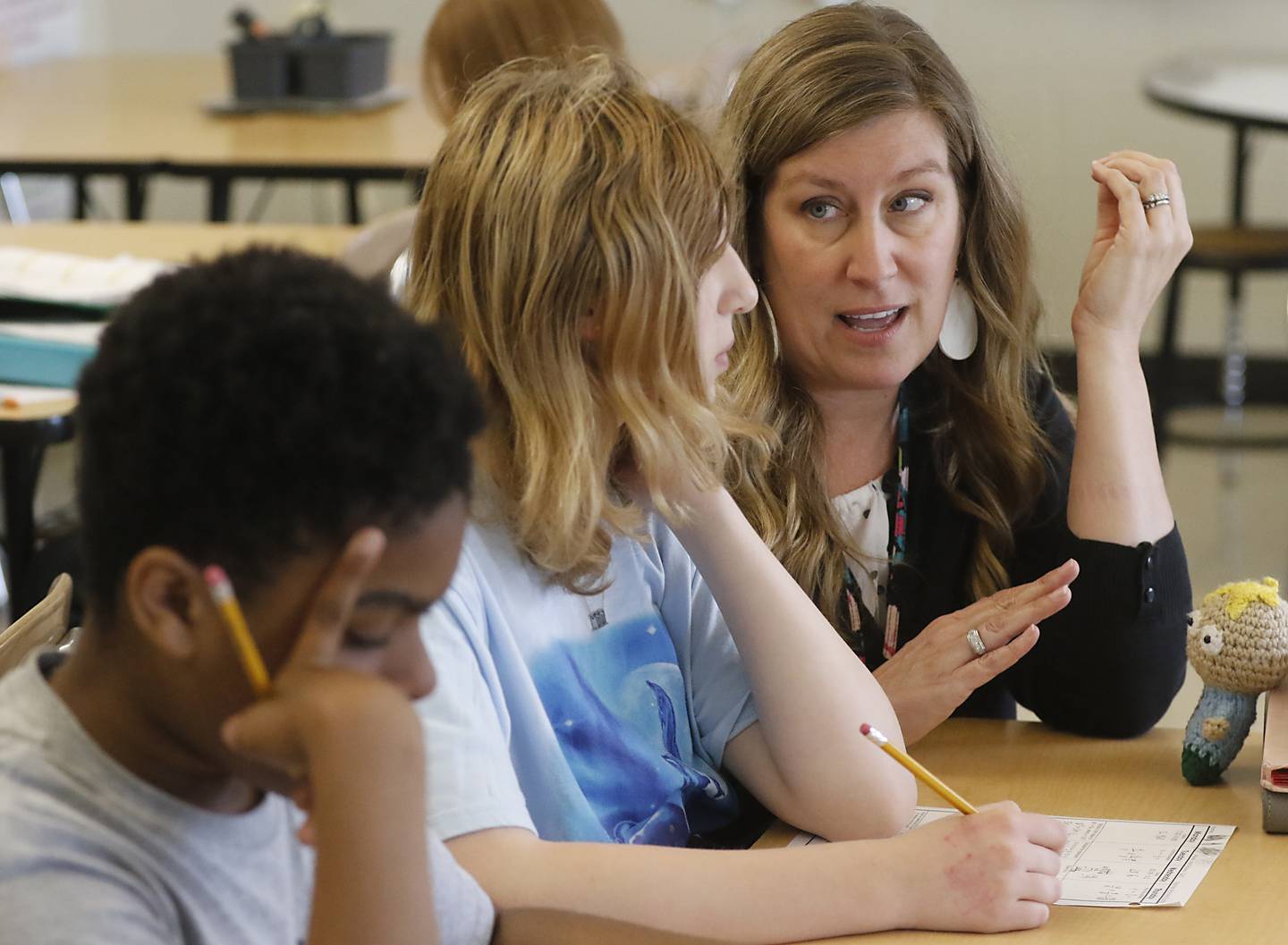 Laidig also suggests working in a preschool room if a student's high school has one, and see if there are opportunities to work in nearby elementary or middle schools for part of the school day.
Stevenson said students who want to become teachers should talk to their current and former teachers and gather information about the experience of teaching in today's society.
"I suggest students do their research to find out what type of teaching they feel is right for them," she said. "Education is a vast field, and there are multiple ways to be a teacher."
Meusel recommends students look for volunteer opportunities that involve children, or job shadowing teachers so they can observe a variety of grade levels and school settings.
Meusel said Dixon offers a community service course where students spend one period of their day helping a teacher, and a career planning course that provides students an opportunity to do a 60-hour work experience with a mentor teacher.
As for traditional high school classes to take, Laidig said, "I recommend students take child development classes (you will be expected to take more in college), also sociology, psychology and any classes in the subject you see yourself teaching."
If an education Pathway is offered, Stevenson said, that's an obvious choice.
"In general, though, take all the general core classes, as well as a foreign language, for your entire high school career," she said.
Stevenson said if students know what subject they want to teach, look for electives that focus on that subject.
"For instance, students who think they'd like to teach high school English should take electives like mythology or creative writing if those classes are offered," she said.
Meusel said students should make sure they take courses that meet college entrance requirements for teachers.
"At Dixon, we offer a dual enrollment education class through Sauk Valley Community College that helps students get a head start on their post-secondary degree," she said.
Part-time jobs and volunteer work also can help students prepare for a career in teaching.
Summer camp counselor is a good job for future teachers, and so is tutoring, Laidig said.
"Food service will help you work under pressure and think quickly, and customer service will help you communicate with all types of people, including the disgruntled ones," she said.
Stevenson said students should look for part-time jobs or volunteer work at places like YMCAs and park districts that allow them to work with children.
Working in a day care would help a student who is interested in a career in early childhood education, she said.
"Be a lifeguard or teach swim lessons, babysit, work in an arcade, children's museum or play city ... maybe volunteer for the Special Olympics or encourage your high school sports team to host a skill camp for kids," Stevenson said.
Meusel said it's important for students interested in a career in education to learn "not only how to work with kids, but also build the soft skills necessary to work with a variety of people.
"Part-time jobs and volunteer work that require time management, flexibility and a strong work ethic would be positive experiences."
FUTURE TEACHERS SHOULD
• Get a job working with children, like a camp counselor.
• Take part in an eduction Pathways program and/or find a teacher to be your mentor.
• Take child development classes.
• Study how your favorite teachers connect with your fellow students.