Relax, everybody. High school students aren't going to resort en masse to artificial-intelligence software such as ChatGPT to assemble their term papers.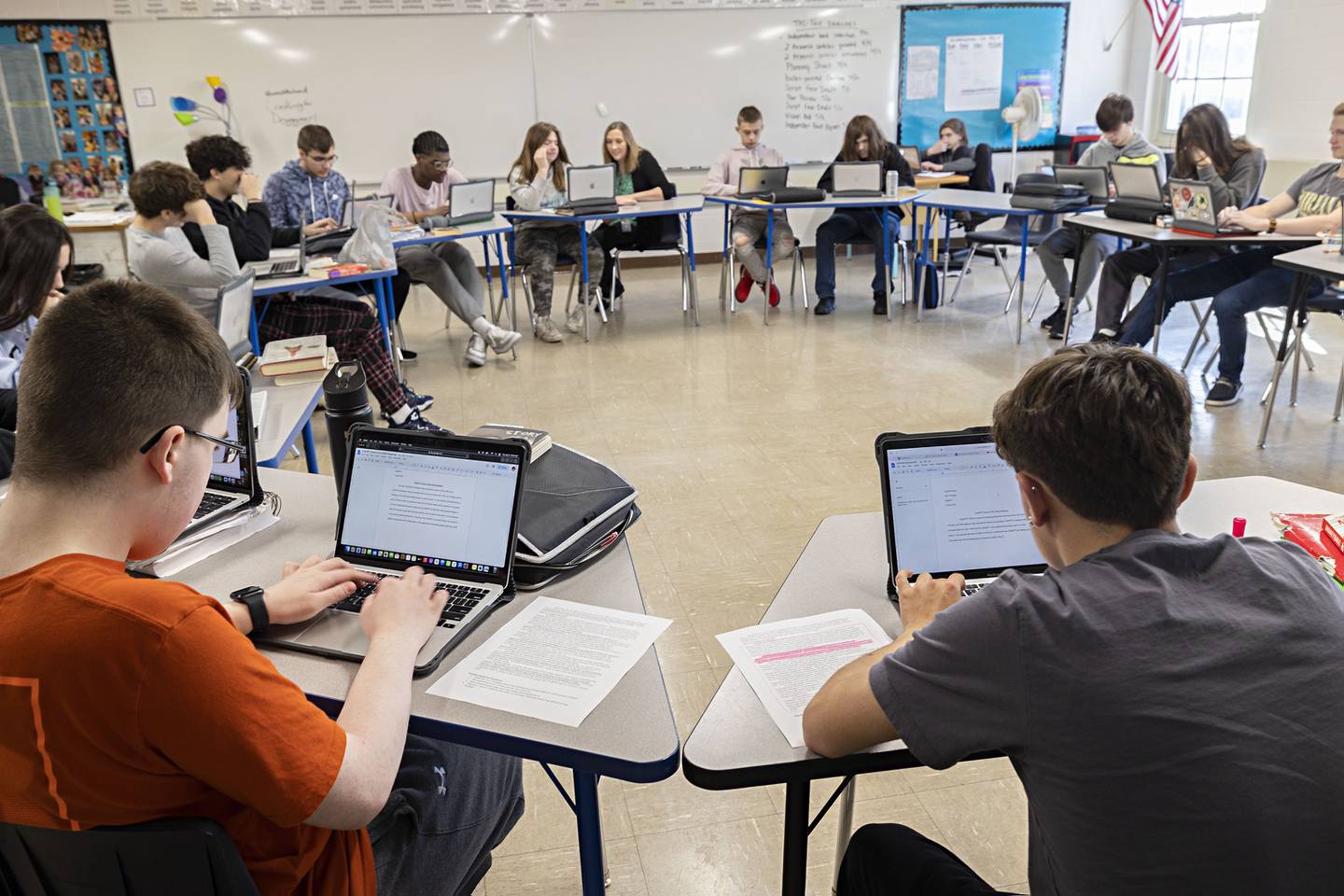 Well, probably not, anyway. But there might be a useful, ethical classroom application for these new programs that can produce human-like text.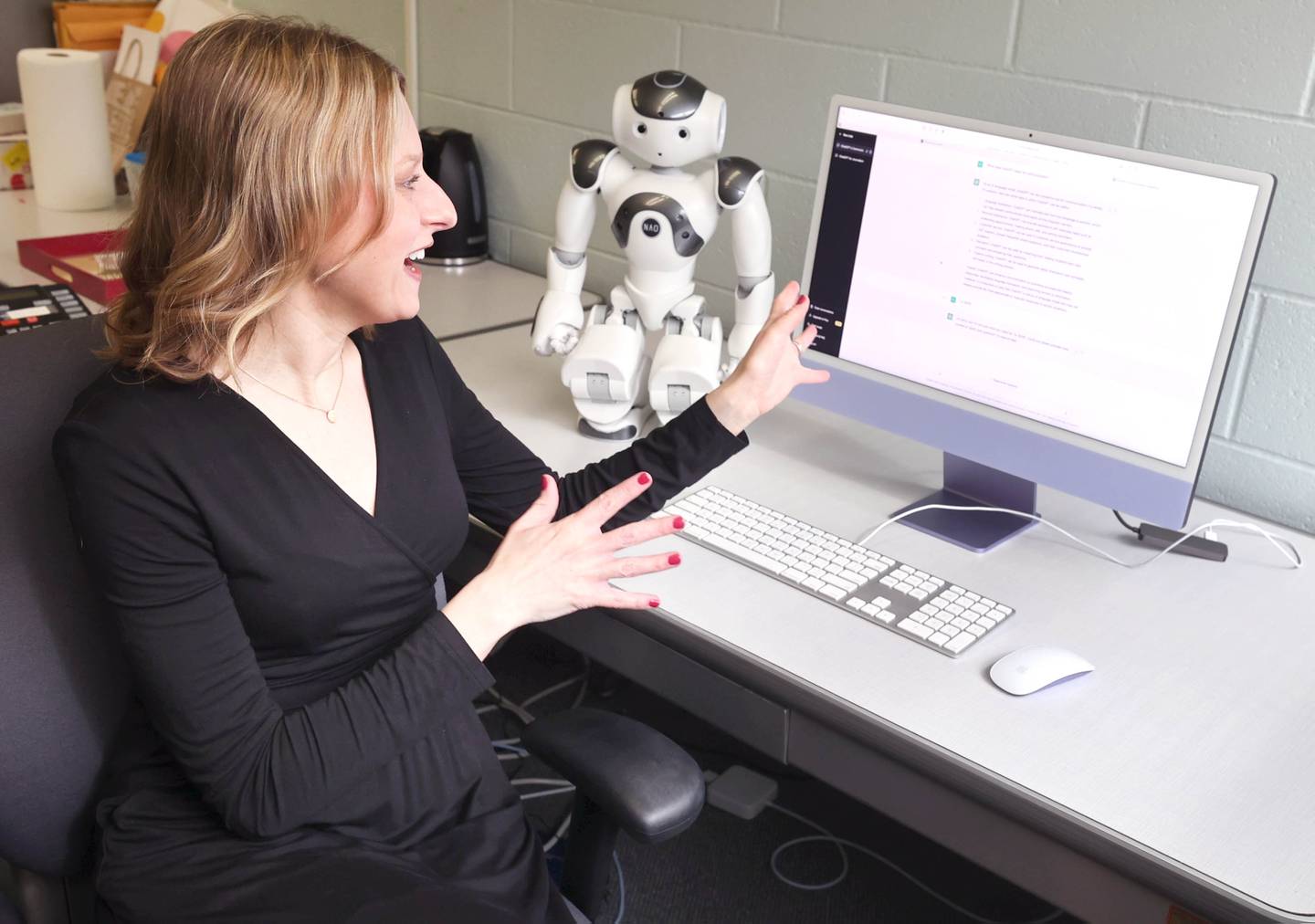 Northern Illinois educators are digesting in particular the implications of ChatGPT, which debuted last November. It's a "chatbot" – a computer program that can maintain and understand human conversation and respond based on preset information.
ChatGPI functions from a massive database, according to Andrea Guzman, an associate professor of communications at Northern Illinois University in DeKalb.
"When you make a request of it, it actually pulls from this database and generates something new and different," Guzman said. "You can say, 'Write a story on Ukraine, but in the style of Shakespeare,' and it will do that."
In theory, students can sidestep writing and information gathering by using ChatGPT to create essays and term papers.
"It's really kind of rocking our world right now and dominating social media and conversations," said Alexandra Miller, dean of students at Sterling High School. "Just because it's so accessible to everybody. Not that that's a bad thing, but it's causing us to look at our processes."
Although not necessarily because of ChatGPT, concerns about academic dishonesty prompted some teachers to have students undertake writing assignments in class instead of at home.
But other educators believe the new technology might have a place in the existing curriculum. Or if it doesn't, that will become evident at some point.
"Any technology takes time to figure out," Guzman said. "What's been a bit harder with ChatGPT is unlike the internet or the web, which slowly filtered into society, this is like, 'One day it isn't here and one day it is.' There's pressure to figure this out and figure this out now."
Some teachers appear to be spending more time trying to figure out whether students wrote their papers or whether a chatbot did. Computer-based plagiarism checkers assist in that endeavor, according to Miller.
Her school has had only one AI-connected instance, Miller said. The student received a grade of zero and redid the assignment in a structured environment.
Sterling uses an AI detection system, turnitin.com. Across the Rock River from Sterling, Rock Falls High School English teacher Vicki Swegle uses intuition that comes with years of experience in developing classroom relationships.
"I get to know my students and their writing styles very well," Swegle stated in an email. "As soon as that style changes – whether it be their vocabulary, sentence structure or tone – I can tell the student had some outside help from the internet."
When that happens, Swegle attempts to talk with the student. Most of the time, they admit what happened. They and Swegle address how to prevent it from repeating.
According to Rock Falls Assistant Principal Kris Smith, students earn a zero on AI-affected assignments, which are considered plagiarism. Repeat offenses also warrant after-school detention and a loss of final-exam exemptions.
"I feel that if I give the students enough time, guidance and understanding, they won't feel the need to cheat or use an AI program for help," Swegle wrote. "I am currently grading essays, and I have 75 essays, and only one so far used an AI program. I like those odds."
English teachers at Johnsburg High School decided to reduce the odds even further.
About a decade ago, after internet search engines like Google became popular, the Johnsburg educators decided to stop assigning take-home writing assignments. Instead, students write during class time.
"I was spending a lot of my grading time (checking) and playing a gotcha game," said Meg Oeffling, a Johnsburg English teacher and learning-center director. "I wanted to take that out of the mix entirely."
In-class writing can complicate things for students and teachers, Oeffling said. More time during the school day is devoted to production than instruction, for one thing.
The tradeoff is teachers are certain the students' work is original, according to Oeffling, who has spent 21 years at Johnsburg.
"If you weren't watching your students do the writing assignment personally, I don't see how you would be able to say for certain if they produced it as opposed to an AI bot," she said.
"Certainly, if you're not turning in your own work, that obviously flies in the face of any kind of personal ethics. I think we as a society probably agree we don't want professionals who have relied on AI apps to get themselves through their schooling."
But some schools appear to be looking for ways to coexist with the new technology – and perhaps even use it to their advantage.
Plainfield Community Consolidated School District 202 isn't planning to prevent its students from using ChatGPT, per district officials. The district intends to help teachers learn how they can work with the platform.
"The reality is that our students will use this as a tool for learning and if we look at it as a tool for learning, we can also develop ways that teachers may use it, too," Paula Sereleas, Plainfield assistant superintendent of curriculum and instruction, said in a statement.
The Plainfield district intends to monitor how AI develops, then perhaps re-evaluate its use.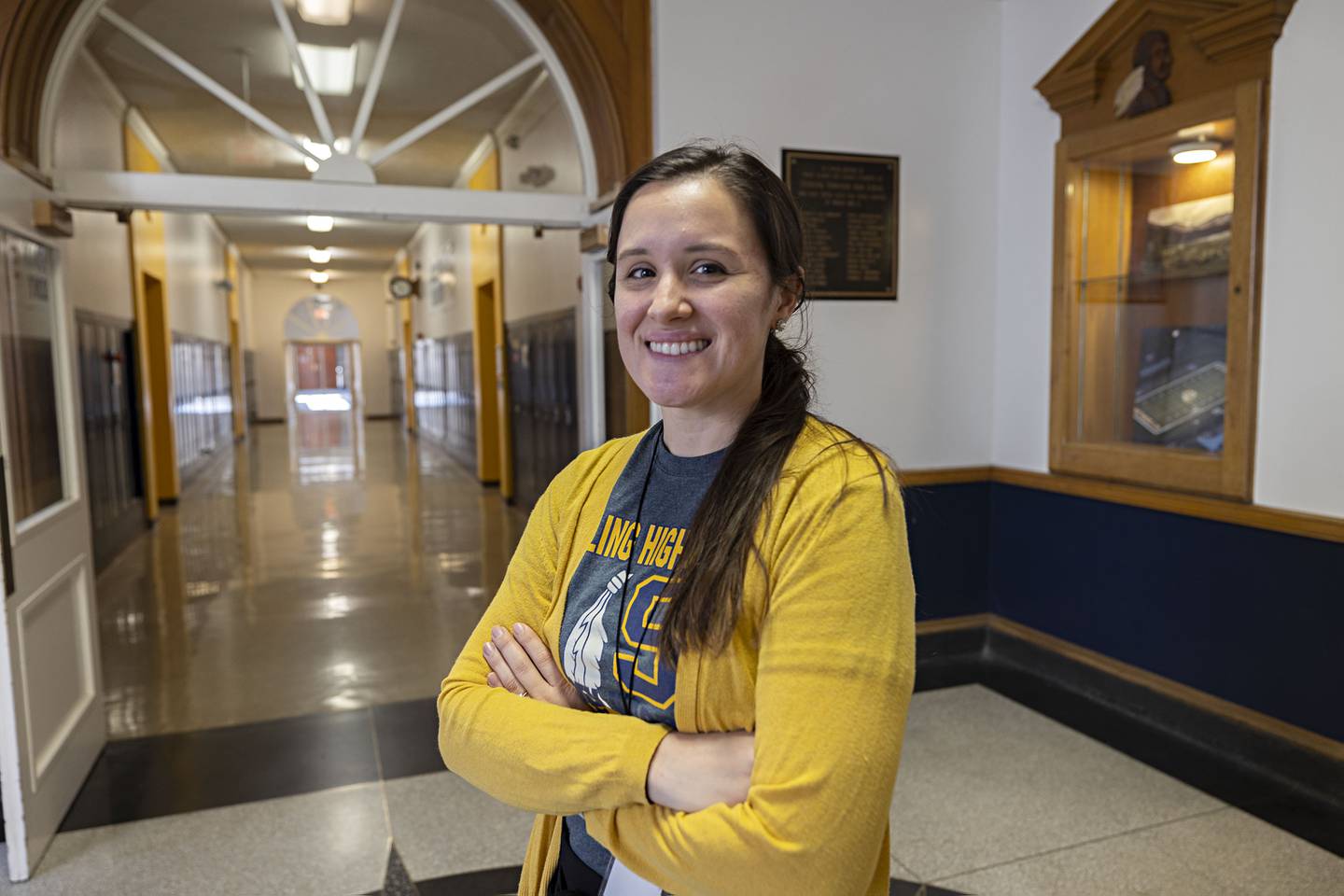 Miller said some Sterling teachers have discussed how they can leverage ChatGPT as a resource for students. She described ChatGPT as perhaps the modern equivalent of calculators, which decades ago threatened to change how mathematics is taught.
"Could it produce a short answer-response and students are critiquing that, commenting on it, revising it?" Miller said. "We have students that have no idea this is going on. We have students that already dabbled with it and find it helpful in certain ways, even in a technology-coding type of interest.
"Our conversations have been asking students, 'How do you see this tool?'"
Guzman also believes ChatGPT might be useful in the classroom. If a student is having a hard time understanding how to craft an introduction to a term paper, an AI-produced example might help.
"Panicking and giving into this myth of artificial intelligence in terms of science fiction is not helpful. It's hurtful," she said. "And we need reasoned responses based on what the technologies can and cannot do to guide us. Not emotion."
But Guzman also appears to believe the old-fashioned process of writing a paper might be just as important as its content. She said students need to be able to conduct research, digest information, realize what's important and articulate to an audience an understanding of that information.
Whether ChatGPT and similar programs complement that exercise or circumvent it might be the key question going forward.
"It's critical thinking. That is the concern of educators," Guzman said. "It's because writing is thinking. And they're missing out on that thinking component."
Oeffling offered another way ChatGPT might be helpful. Like the AI chatbot itself, it might be considered a bit unconventional.
"You could go on the site and say, 'Write a 400-word article about the problems ChatGPT presents to the average English high school classroom,' and you'll probably get an interesting piece," she said. "It's a really interesting new phenomenon."