On June 29, West Carroll High School held a sports awards ceremony at Manny's Pizza in Savanna, and recognized the male and female athletes of the year, and also the 12-13-14 sport athletes.
Normally, they are known as "12-sport athletes" who compete in 3 sports per year, but due to Covid-19, the shifted schedules allowed for some students to compete in more than 3 per year.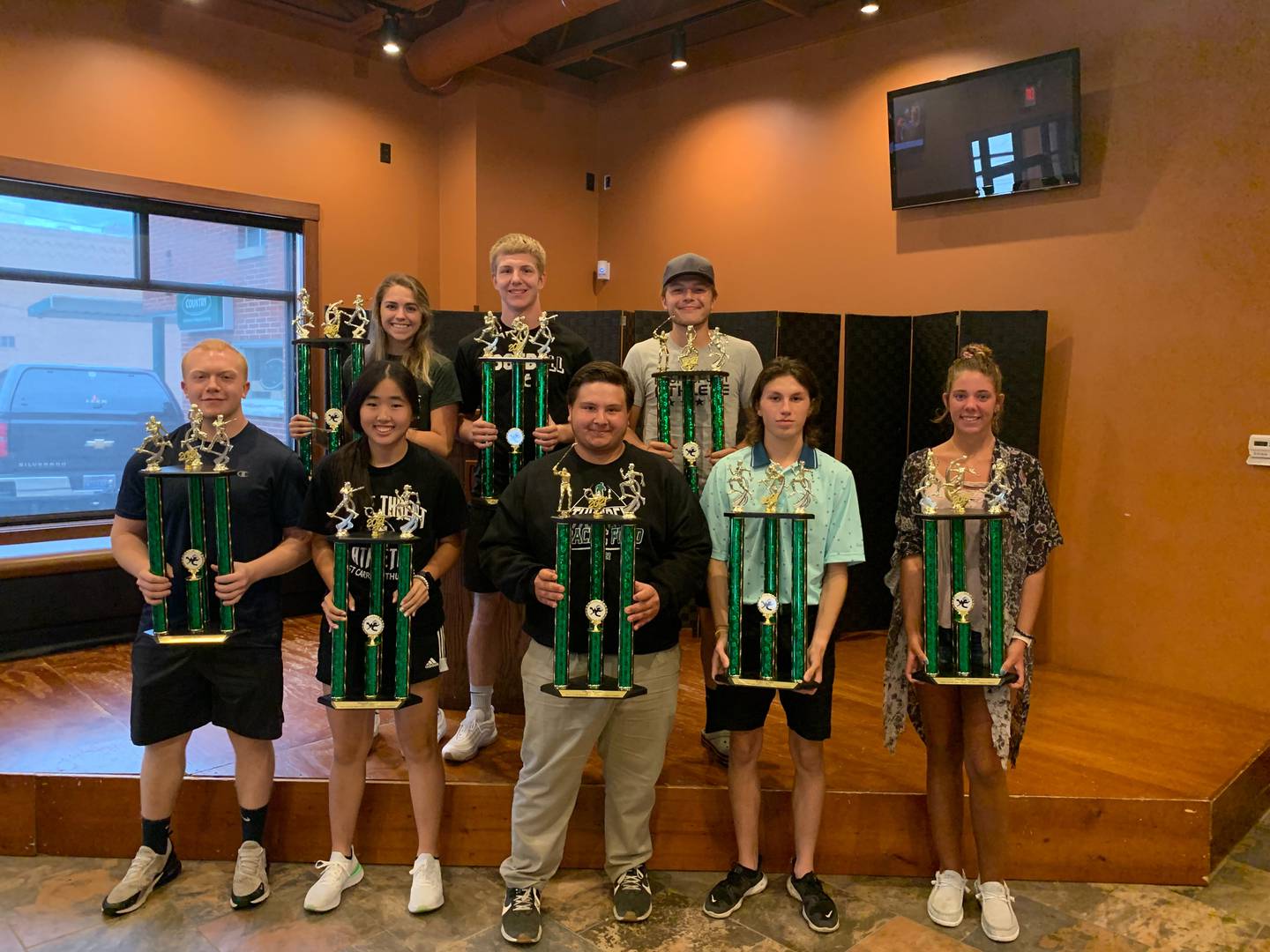 The male and female athlete of the year award is voted on by the West Carroll coaches, and this year there was a tie for the males.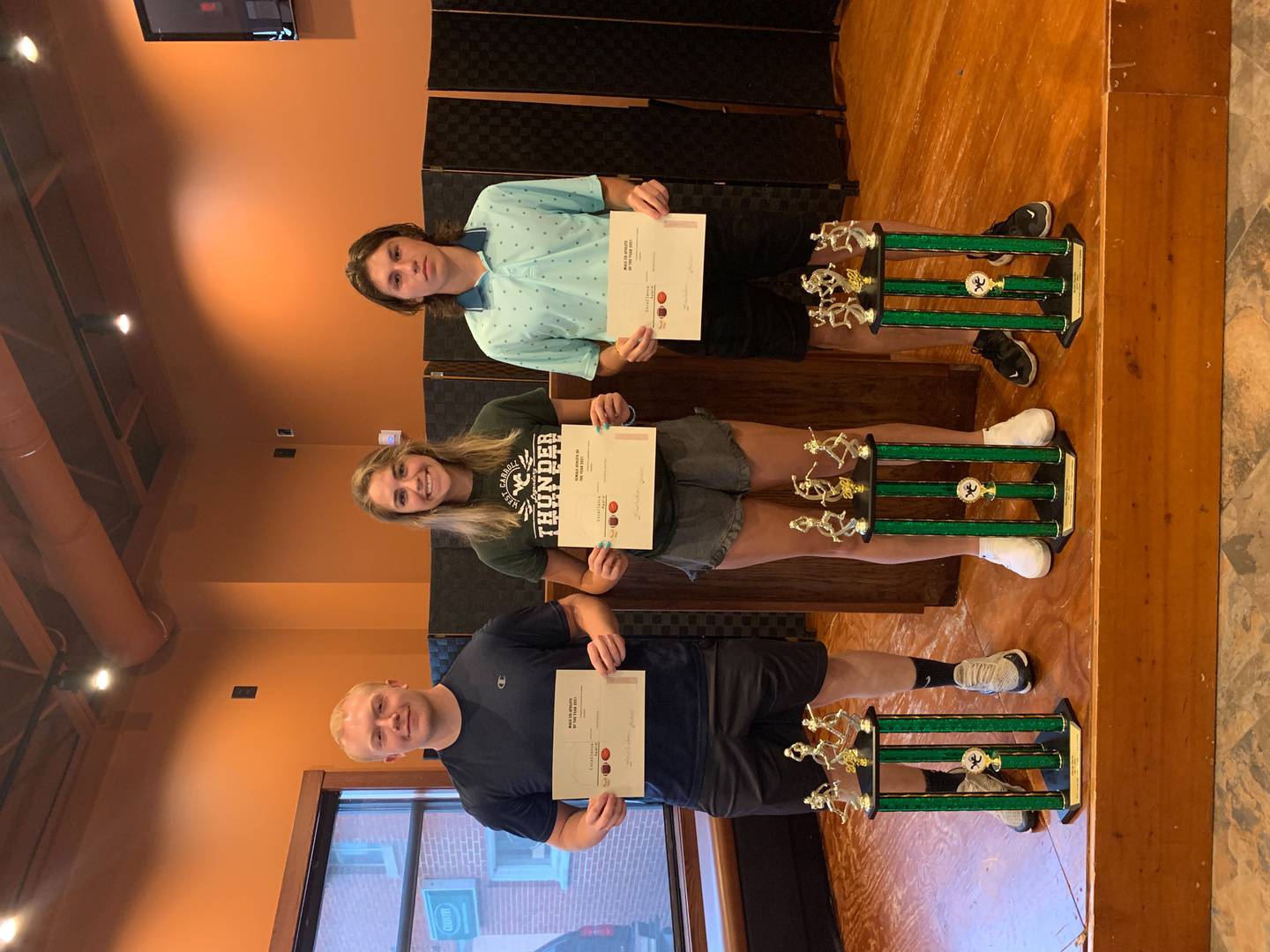 These athletes completed 12, 13 or 14 sport seasons throughout their high school athletic careers: Kelden McCombie (14), Devin Davis (13), Madison Haynes (13), Jacob McLuckie (13), Hannah Bauch (12), Chase Bentley (12), Briar Nevills (12), Maddie Dauphin (12), and Brennon Cavanagh (12).