POLO – Five years ago, a small group of people in Polo with dreams took a chance and organized a communitywide Christmas celebration.
"It's come a long way from where we started," said D.J. Sanders, Polo Christmas Festival Committee president. "This was all built from a simple conversation. We started it, took a shot, and it worked. … Every year, we're able to add a little bit more to it and try to make it a little bigger. I think the community's been really receptive to it and very supportive."
The fifth annual Polo Christmas Festival is set for Saturday, Dec. 2, with activities taking place at various businesses and community spaces throughout Polo.
"We're really excited to have this parade," Sanders said. "It's something we've been trying to do, and it just never came through. Finally, this year, the pieces are all falling together."
Polo FFA members approached the Polo Christmas Festival Committee earlier this year, and the groups partnered to organize the parade, he said.
The parade will take off from the Polo Rehab & Health Care Center at 4:45 p.m. Participants will head north on South Union Avenue, then turn left onto East Mason Street and head west. After crossing Route 26/Division Avenue, the parade will end at Paul's Park about 5 p.m.
There, Santa and Mrs. Claus – who will be at the tail end of the parade – will light the community Christmas tree and meet with children to hear their wish lists.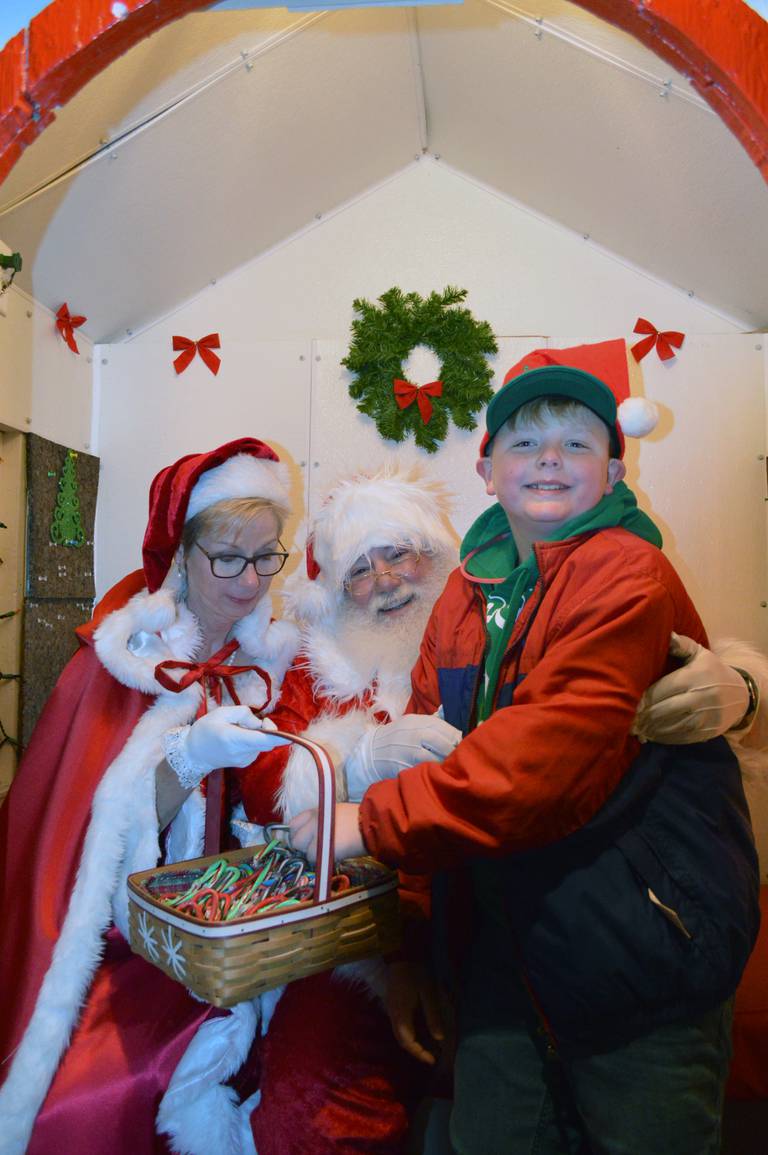 Earlier in the day is a 1-mile Reindeer Fun Run. The race begins at 8 a.m. at the Polo Library pavilion parking lot and ends at the Crossroads Community Church parking lot. The cost to enter is $25; those interested can register online at PoloLibrary.org.
Doughnuts with Santa is from 8 to 10 a.m. at Crossroads Community Church, 205 N. Jefferson Ave.
The Craft & Vendor Show is from noon to 3 p.m. at Centennial Elementary School, and will feature baked goods, handmade jewelry, antiques, fabric crafts, home and Christmas decor, pet accessories and more.
The Polo Library has put together a Storywalk Bingo activity for children, said Megan White, a Polo Christmas Festival Committee member.
Kids will be able to read their way through the book "How to Catch an Elf" at various stops throughout the Christmas Walk, she said. They can turn in their bingo card at the Polo Senior Center before 7 p.m. to be entered to win a Christmas-themed gift basket, White said.
Trolley Tours begin at the Polo Historical Society, 113 N. Franklin Ave. No. B, and run at 1, 2 and 3 p.m.
There's a new tour route this year, Sanders said. The committee still is waiting on the final map.
"We did two years of kind of the same route, and we want to switch it up so people want to keep doing it," he said. "It sounds like there's some exciting things this year. It'll be centered on Old Town a little bit."
The Winter Carnival is returning for a third year at Crossroads Community Church from 3 to 5 p.m. Among the various activities at the carnival will be an opportunity for photos with the Grinch and Cindy Lou.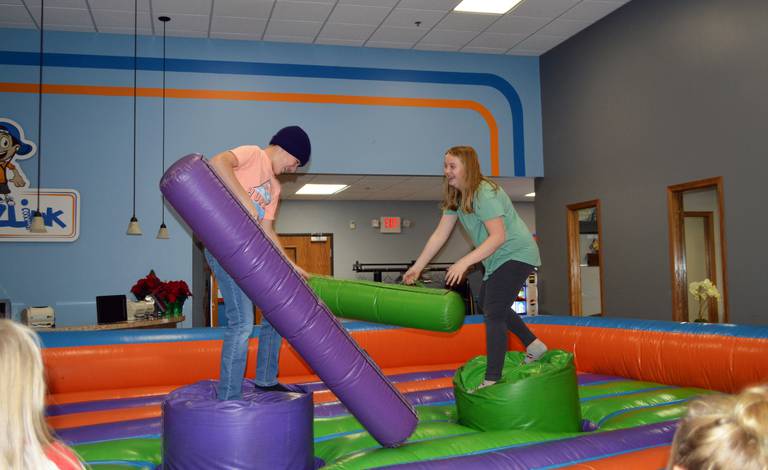 "Last year, they did an excellent job," Sanders said. "It was big. It was well attended. It sounds like they're making it as big again this year."
Crafts and Christmas Stories are at 3, 3:30 and 4 p.m. at Polo Church of the Brethren, 401 S. Congress Ave. The Cargill Horse & Wagon Rides step off from the Polo Library Pavilion and run from 4 to 7 p.m.
Live Christmas music featuring the Rock River Valley Barbershop Chorus begins at 4:30 p.m. at Paul's Park.
Local merchants will be offering specials and treats throughout the day. Some participating businesses include Lillian Noah Salon, Marco Nutrition, Megs Expressive Graphics, Second Hand Rose and many more.
The evening wraps up with the Lions Club Christmas Dinner at the Polo Fire Station, 206 S. Franklin Ave.
The Polo Christmas Festival Committee is "small but mighty," and it's exciting to see what it has been able to offer the community, White said.
"It's exciting to see how the festival has grown over the past few years," she said. "Even though we are a small town, we have great support from our Polo businesses and organizations. It's thanks to them that the festival is such a fun event for the community."
Sanders agreed.
"It's a great community event," he said. "It's a great way for everyone to get out and celebrate together."