A Woodstock man started manufacturing paper straws in March that he thinks provide a durable alternative to plastic straws, which have come under fire from environmentalists in recent years because they can take centuries to decompose in landfills.
It's called the BOSS Straw, and, unlike other paper straws that disintegrate in a drink shortly after getting wet, these straws last at least 24 hours in any beverage without breaking down or tainting its taste, according to the company.
In fact, when the company was testing the product, founder and CEO Guy Spinelli said he found the straws still were in good condition after two weeks of being left in drinks.
"I guarantee you it is the best straw in the world," Spinelli, 72, said in an interview. As a biodegradable product, it also turns back into earth within 90 days of entering a landfill, he said.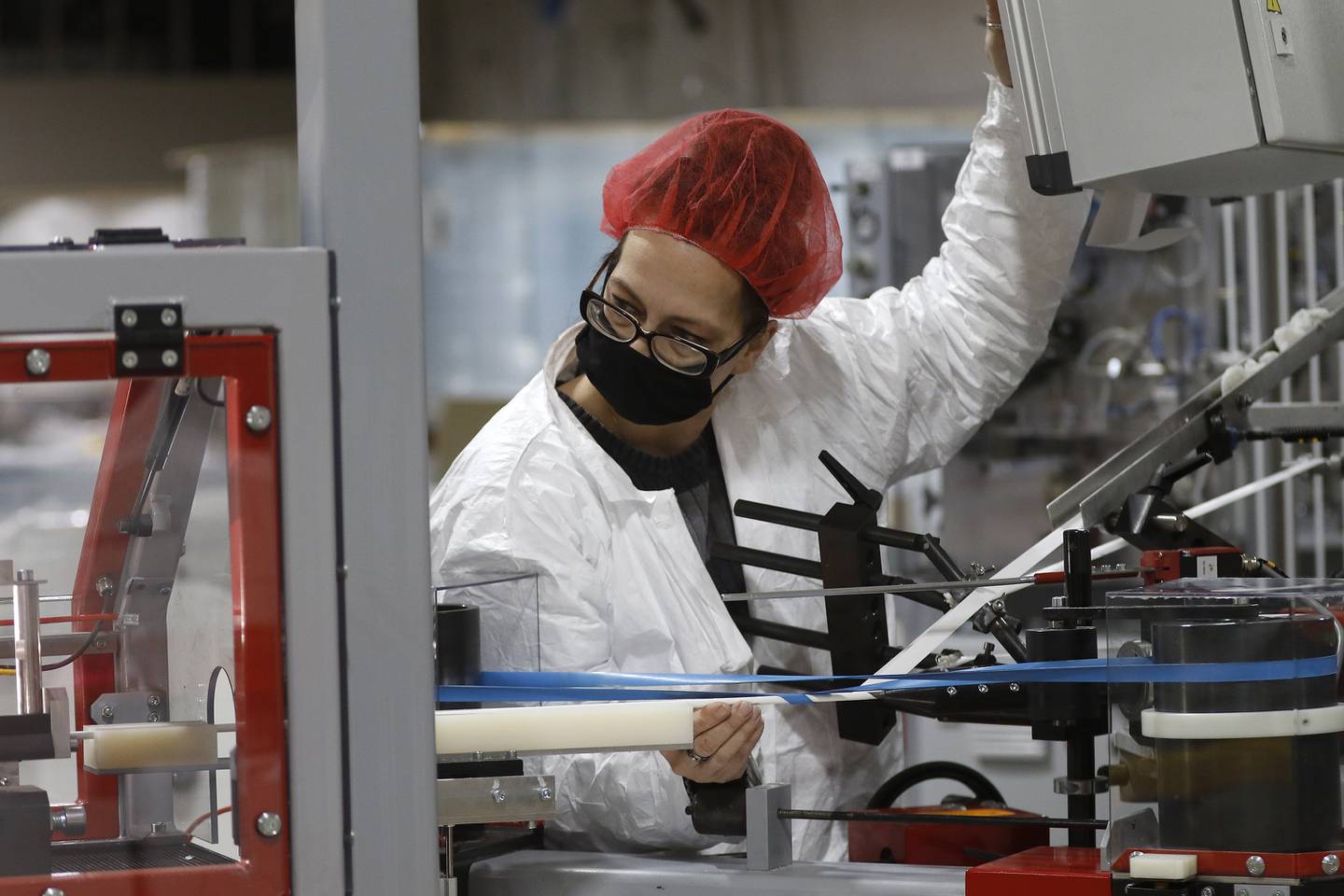 The company earned awards from local business organizations last year, and expects big growth in the first quarter of 2022 as it is in talks with restaurant chains about supplying them with the straws, Spinelli said.
He started the company after decades in the paper manufacturing industry, motivated after reading about the amount of plastic straws being discarded daily across the globe and the environmental harm caused by their production and disposal.
He also felt like starting the BOSS Straw company would create more jobs in McHenry County, another of his business goals at this stage of his career.
"I'm not trying to change the world. I'm just trying to be helpful where I can," Spinelli said. "It's great to be able to do something for your hometown."
But he said it has proven difficult to lure interest from some restaurants, many of which are given plastic straws from wholesale food and equipment suppliers as part of their bulk contracts.
He thinks the industry is moving away from plastic straws no matter what, although, pointing to bans of single-use plastic materials like straws, takeout food containers and plastic shopping bags, which have gone in place in some parts of the country and the world.
He would support the city of Woodstock or the state of Illinois implementing such a ban.
"We just need to get rid of this plastic," he said.
But Woodstock's elected leadership is unwilling to pursue such a measure for now.
The city's 10-cent fee it charges to people for each single-use plastic bag they use at stores already is a significant source of the complaints Woodstock's elected leaders receive.
"I do not believe that this council will go any farther than the current bag fee. Many of our restaurants are using paper straws and biodegradable to-go containers already, so there hasn't been a need for it," Woodstock City Council member Wendy Piersall said.
She added she'd instead like to see more comprehensive recycling options offered in the area as a next step for local environmental policy, such as drop-off recycling options for textiles, electronics and batteries.
Mayor Mike Turner said he hasn't heard any serious demands from the public for prohibiting local businesses from distributing plastic straws or other plastic materials.
"And I consider it to be a bit of government overreach," Turner said.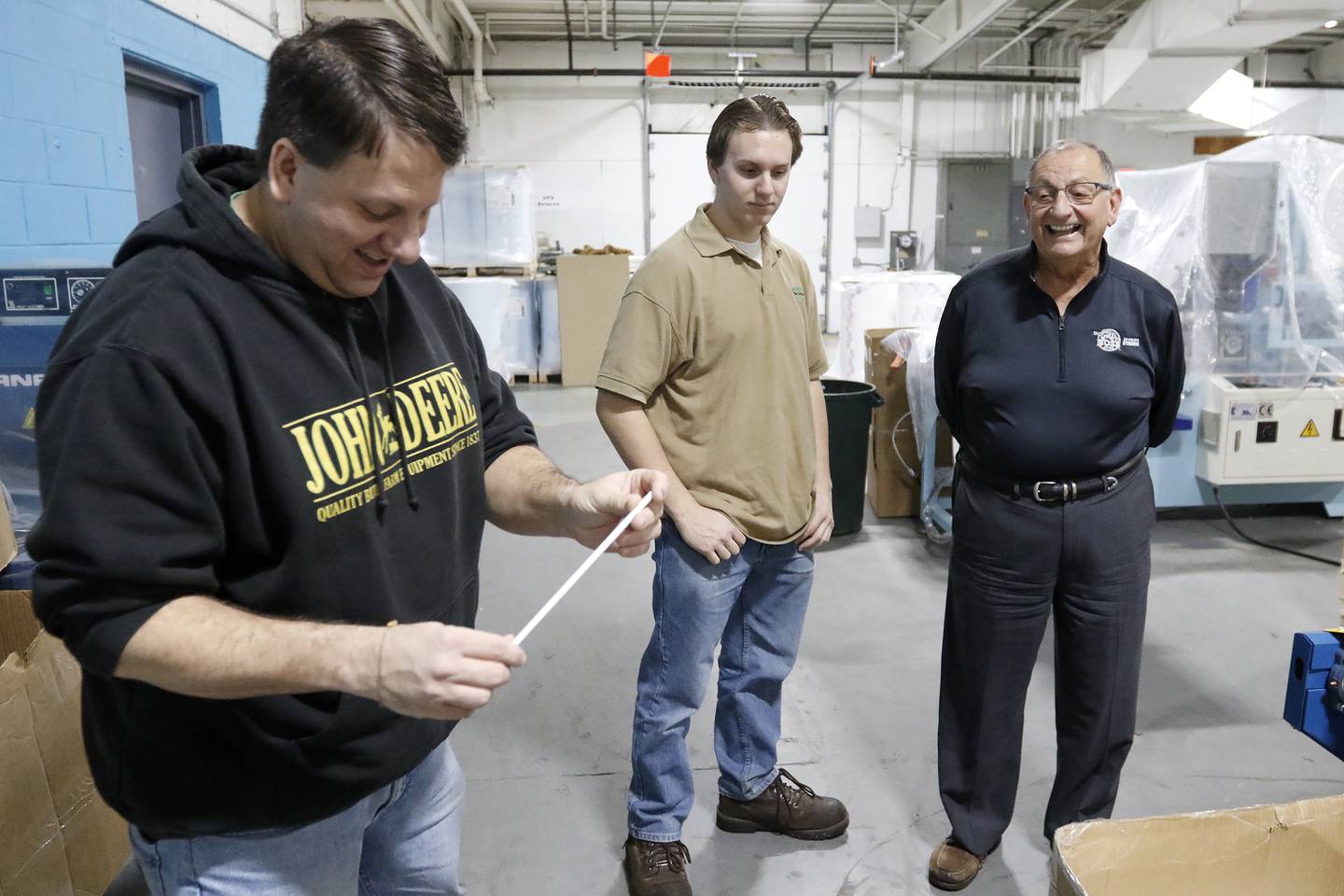 Even so, both he and Piersall commended BOSS Straw.
"BOSS Straw is a terrific local business with very innovative products. I urge all businesses to strongly consider their environmentally friendly products," Turner said.
Regardless of city officials' stance on a straw ban, Spinelli said he thinks the market for the BOSS Straw will expand exponentially in the coming years as more of the planet considers how to reduce the extraction of fossil fuels used in plastic production and the amount of plastic waste entering landfills.
"It comes down to education," Spinelli said.