The new hires made it passed the interview, a screening process and a physical. But then they just didn't show up.
Cary-based Three Oaks Assisted Living and Memory Care has had multiple job candidates disappear after the time came to start working their shifts, Executive Director Karyn Smith said.
"It's bizarre," Smith said.
Three Oaks is not the only one feeling the crunch. Businesses across practically every major sector of the area's economy are feeling the effects of a lack of workers, and few employers have figured out a cure to the labor crunch even as the COVID-19 vaccine rollout continues.
McHenry County's largest industries, including health care providers, manufacturers and hospitality services, are all having hard times hiring, leading to noticeable changes in the prices and experiences faced by consumers.
Even the end of expanded unemployment benefits seems to have had little impact. Researchers found states that ended federal supplements to unemployment early saw little difference compared to those that didn't on how quickly people returned to the workforce.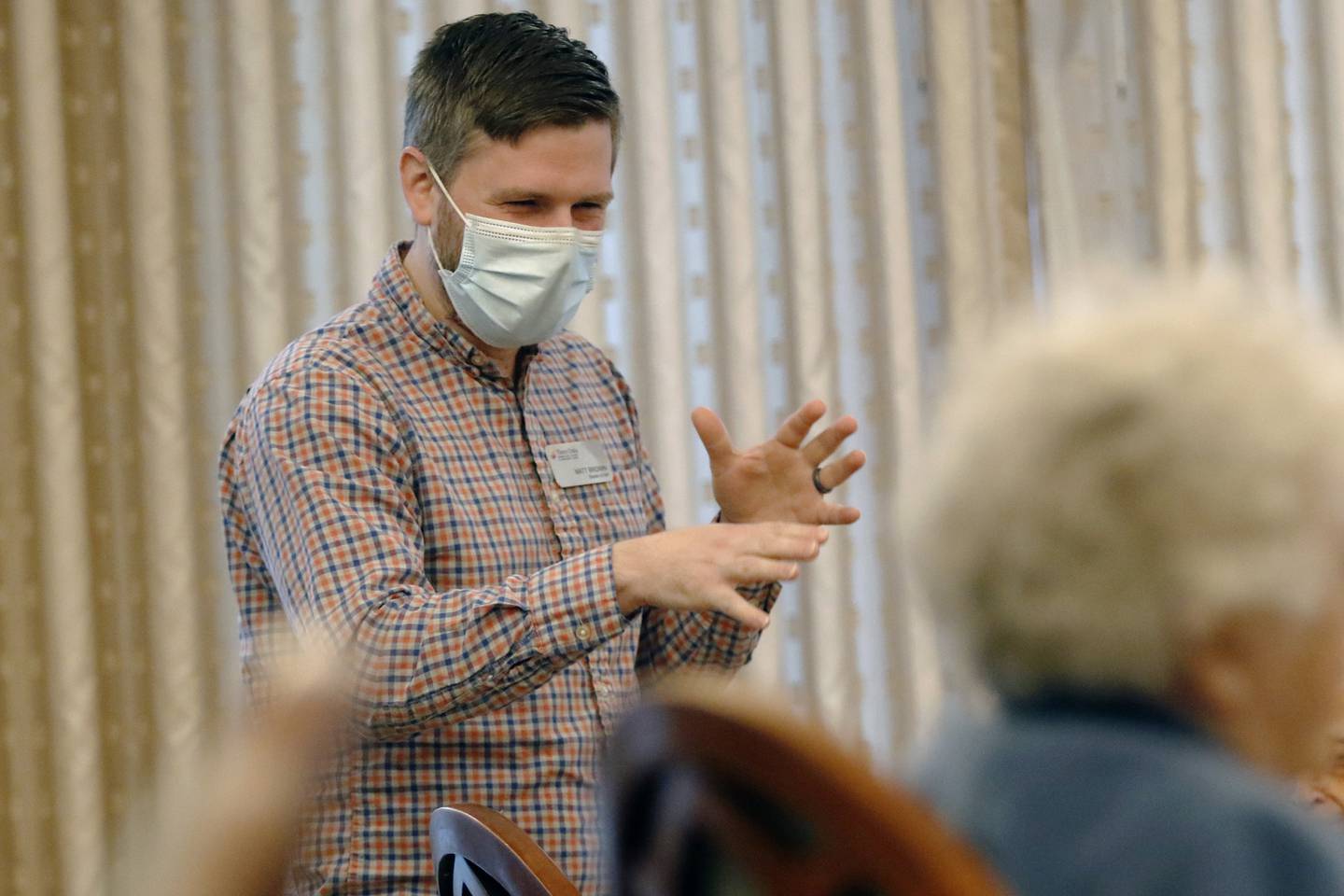 Three Oaks has had an easier time keeping its nursing positions filled than its hourly jobs in food and kitchen services, housekeeping and caregiver work, where there are such dire needs that Smith is taking on those roles to help fill in way more than she ever did before the pandemic.
"There are times we just can't get to everything. Sometimes you have some unhappy residents or unhappy families if their housekeeping is a little late," Smith said.
For the first time, it had to resort to contracting agencies that supply labor to elder care facilities instead of using exclusively in-house staff. That takes a hit on Three Oaks' bottom line, Smith said.
While assisted living and long-term care facilities were especially prone to COVID-19 outbreaks before vaccines started rolling out, dampening the appeal of working in them for many, other health care settings also are seeing a similar dearth of labor.
"We are actively working to address staffing challenges and are mindful of the stress our staff has experienced during the COVID-19 pandemic," Northwestern Medicine spokeswoman Jill Edgeworth said. Worker shortages are mostly being felt with inpatient hospital personnel jobs but impacts are "across the board," she said.
Carl Campbell, the head of Northern Illinois University's Department of Economics, said part of the labor shortage is due to people reassessing their life and career options amid the pandemic, leading some to try forging new professional and vocational paths.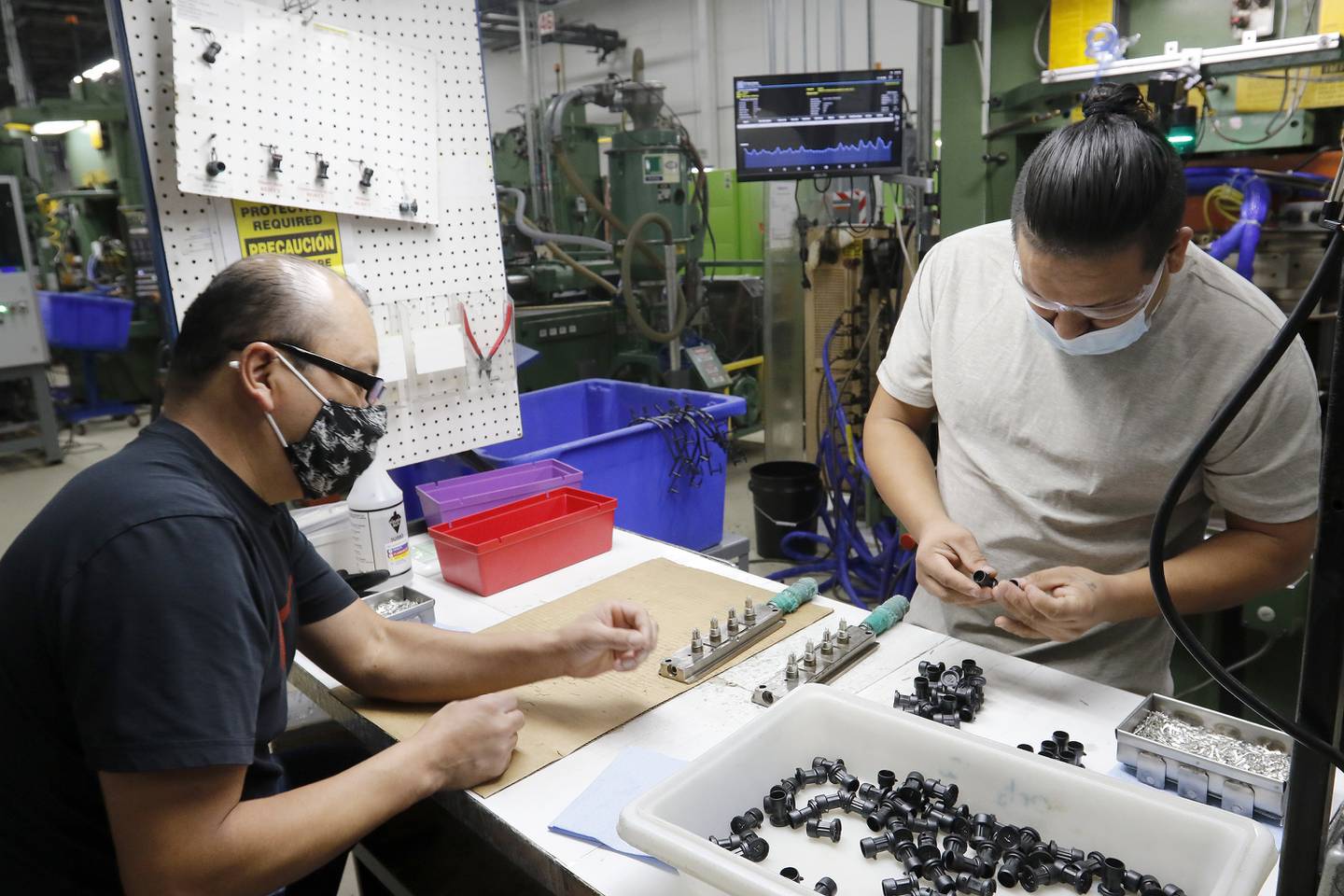 For those who remained in their jobs, especially among industries with frontline workers or labor-heavy positions, another significant factor has contributed to the shortage.
"Worker burnout," Campbell said, "we see a lot of quits in the health profession in particular."
For Fox River Grove resident Julie Cawrr Longalong, who graduated McHenry County College's physical therapy assistant program late last year and got her license to be an assistant in January, the job market meant she knew she could land a full-time job right away.
She had several part-time offers at rehabilitation centers, but opted to skip them for the benefits and steadier pay of a full-time position doing home visits with physical therapy clients in the McHenry County area.
Even though she still wants to work full-time in a rehabilitation clinic some day, she couldn't take the risk of starting out as a part-time physical therapy assistant, and she's glad she bet on herself and didn't take the first offers for part-time work that came her way earlier this year.
Longalong thinks the part-time positions employers are offering would be more attractive if they came with guarantees of an increase in hours or a transition into a full-time job if the hire hits certain benchmarks.
"Make sure that you find something you really like," Longalong said as advice to others who have recently earned degrees or professional licensing. "You worked hard for that degree. You don't want to just settle. I can't tell you how many interviews I've attended. It was going great, the conversation. But in the end, when they said, 'This is what we have,' I've had to say, 'Well, that's a bummer.'"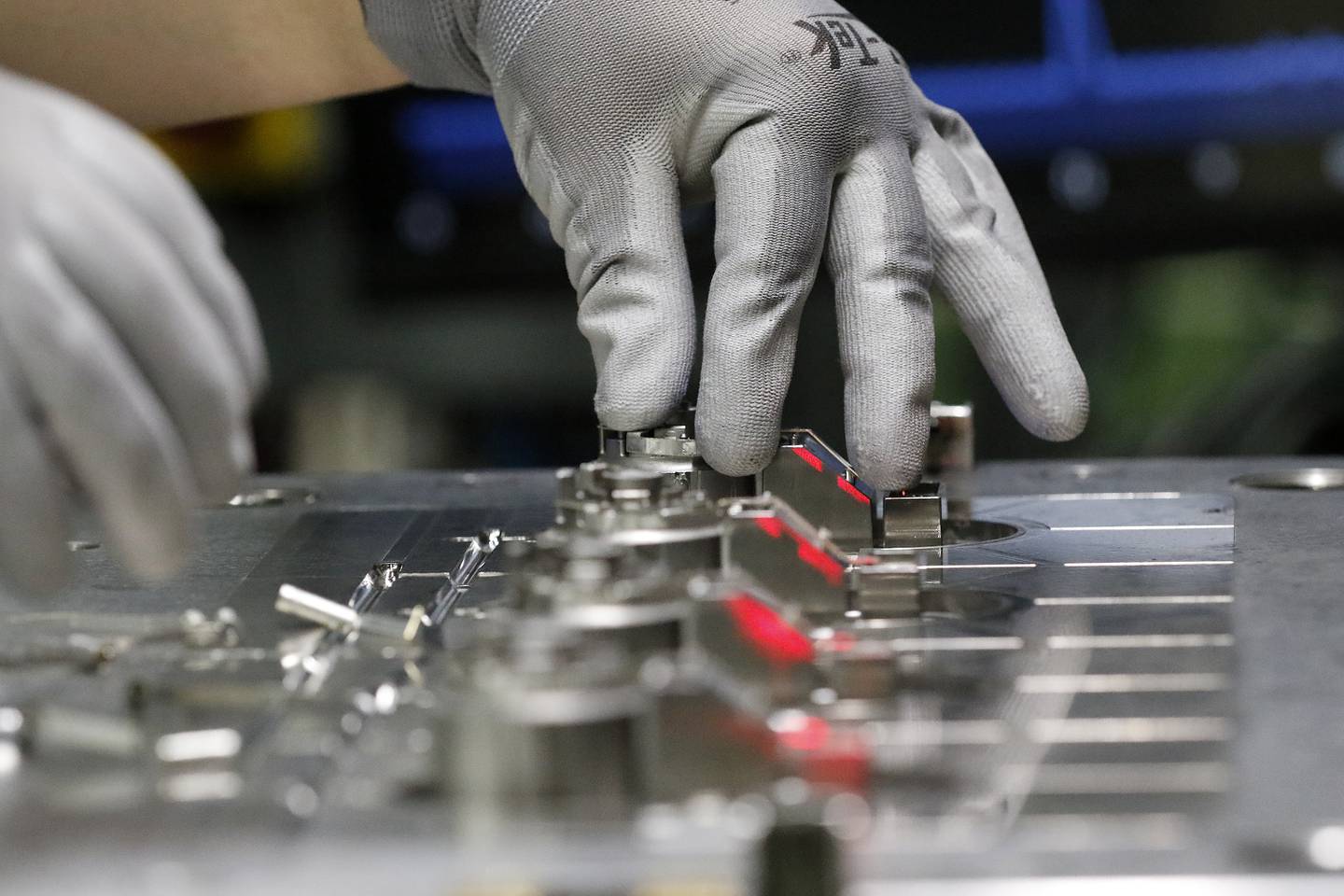 Service professionals such as retail, restaurant and hotel workers are leaving in droves, too, seeking new options, business leaders said.
Jaki Berggren, the president and CEO of Visit McHenry County, said her husband so far has opted not to return to his job at a Hyatt in Schaumburg after working 30 years in the hotel industry.
"You work a lot of hours as a banquet server, and it's hard work," Berggren said. "Now it's time for him to say, 'OK, I'm going to get hired back if I want to. Do I want to?' He's one of the people that have chosen not to go back into his previous position, and he's been doing this since high school."
More generally, the biggest difference can be seen in two sections of the economy, Campbell said, between those working in blue-collar jobs and those in white collar jobs. Blue-collar workers, which tend to be manual labor-intensive positions, trade jobs and hands-on responsibilities, are leaving at a much higher rate than white-collar jobs, which are being retained by people with office and administrative roles.
Don Hardin, vice president of operations and sales for Fabrik Molded Plastics in McHenry, said his company has been able to manage the labor issues hitting the manufacturing industry by offering incentives for employees working extra hours.
"We've incentivized our production workers with bonuses, weekend premium pay," he said. "Loyalty is a big part of what saved us in this challenging time."
The average tenure of Fabrïk's manufacturing employees is eight years, Hardin said, with one employee set to celebrate his 33rd anniversary with the company next week. This is helping the company avoid the need to go through the challenging hiring process other companies are facing.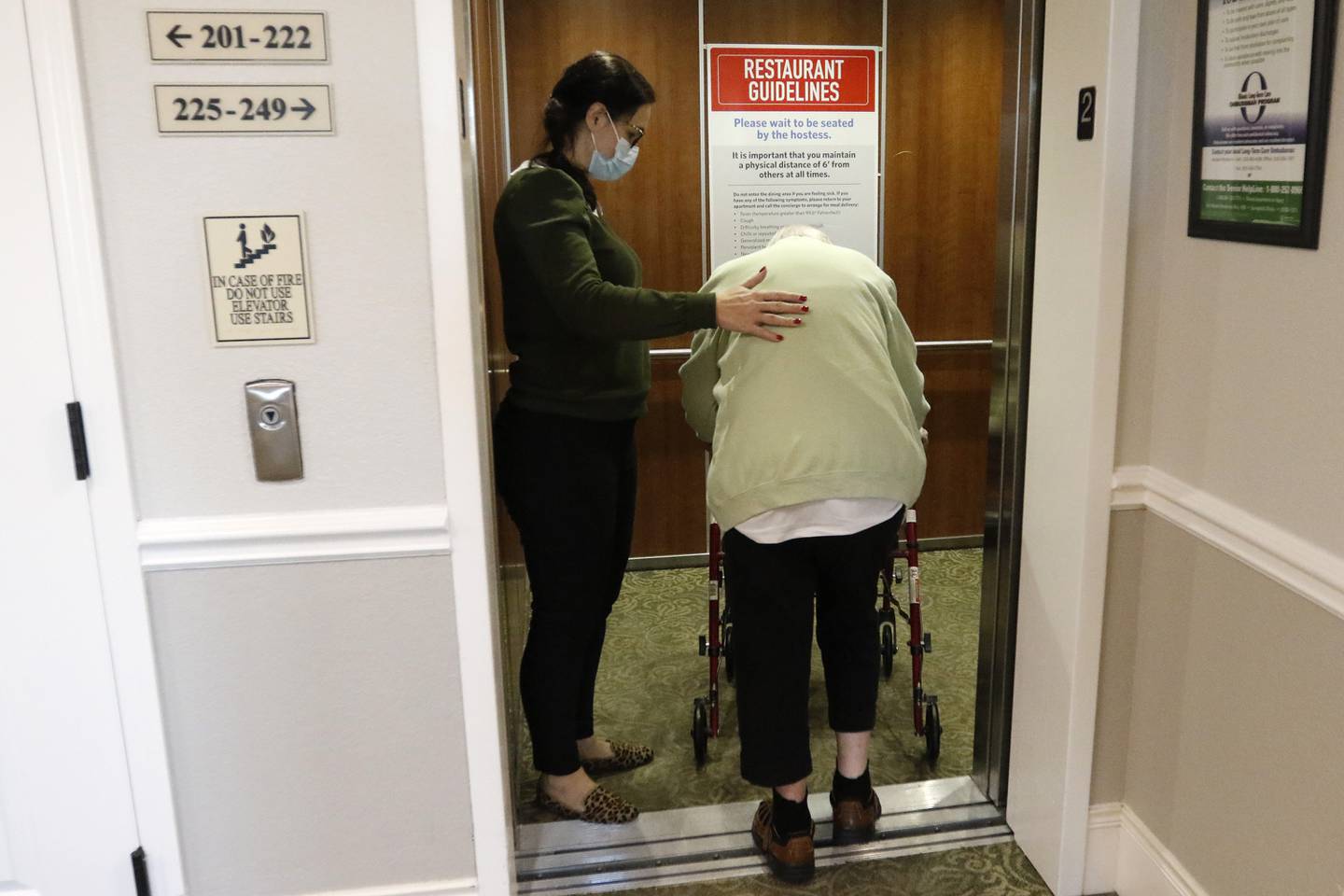 "There's always a specific amount of people that want to work, so we've managed those customer requirements by increasing the hours of some of the employees," Hardin said, adding overtime hours comes on a volunteer basis.
Automation in the industry helps companies deal with a lack of employees and helps keep costs down, Hardin said. However, he added that when companies are having employees work overtime and therefore increasing the cost of labor, prices can go up for consumers as well.
McHenry County's labor market is seeing a greater range in what employers are willing to pay now than before the pandemic struck.
"Before the pandemic, I think that as far as the hourly rates of pay in this area, we were pretty much a level playing field," Smith said. "You couldn't walk down the street and expect to get a caregiving job for $3 or $4 more an hour."
That means current Three Oaks employees are more likely than ever to get raises if they request one, Smith said.
"We can't be outrageous. It wreaks havoc on the budget, believe me. But we definitely want to try to keep people," Smith said. "If there are people who are caregivers who want to go into nursing, we talk about things we can do for them as far as tuition reimbursement."
About one in five Three Oaks applicants who are told they are hired pending the results of a screening process stay the course and become staff members, fewer than before the pandemic, Smith said. The others find different work or choose to stay out of the labor force, she said.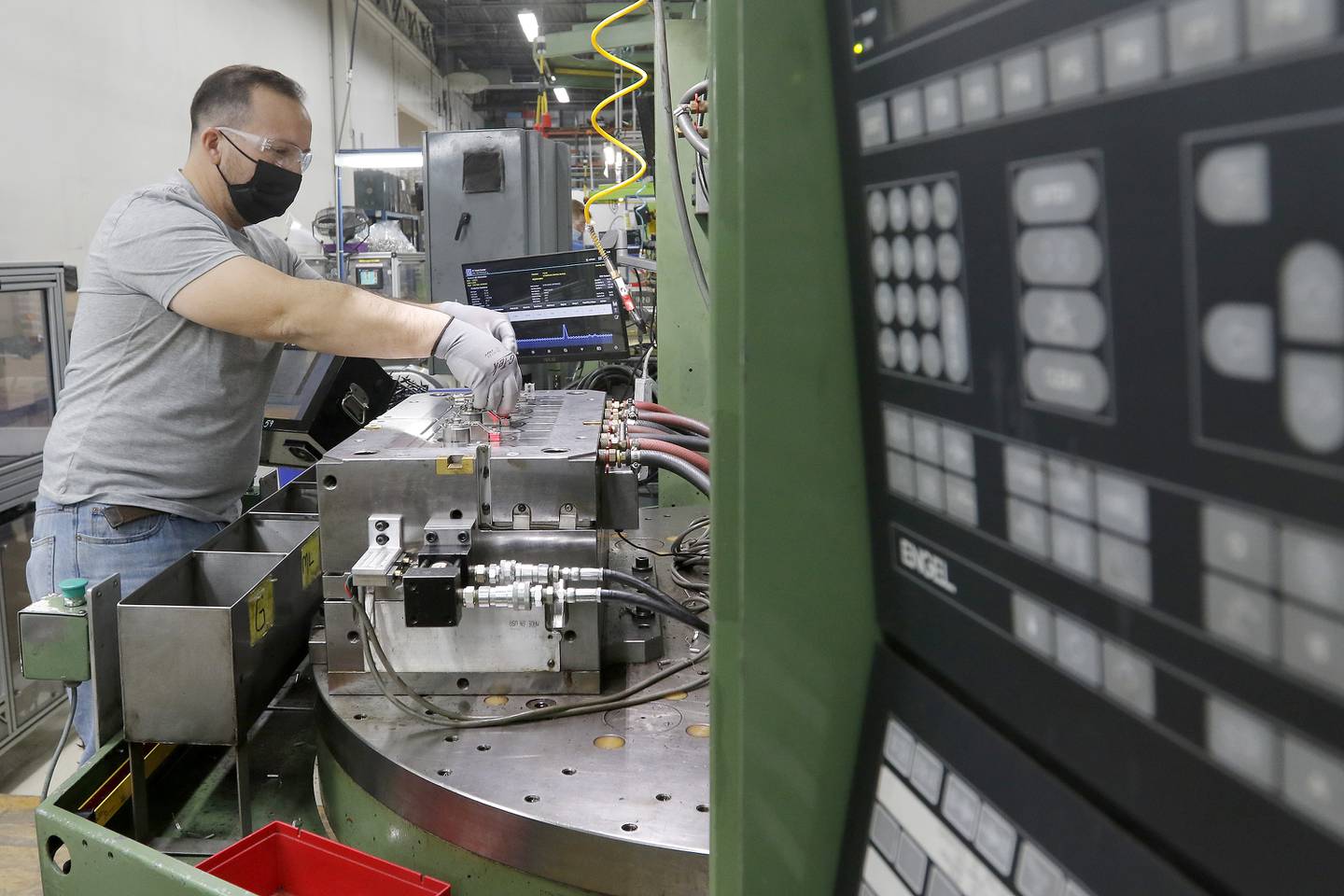 Another local senior housing and care service with a different business model has seen success keeping and adding employees through the pandemic, though.
The Heathers — which has assisted living and memory care units in Ringwood and Lake in the Hills structures that are more like single-family homes and operate on a smaller scale — has hired certified nursing assistants and other workers who came from competitors.
"We're really not seeing a shortage with staff. We've had more people apply and get hired and have seen an increase in longevity in our staff through the pandemic," said Jennifer Bohyer, executive director of the Heathers.
She said it is easier to fill the handful of positions the Heathers needs to operate, compared to the dozens or hundreds of workers larger scale senior facilities require.
"I think the industry is going to see a shift from the bigger box places to smaller communities like ours," said Kyle Garifo, CEO of The Heathers.
Other business leaders across multiple industries, with senior care and hospitality included, are realizing that perhaps their staffs have always been too thin, even before the pandemic. Previously, many workplaces had to scramble if even just one person had to miss a shift for illness or an emergency.
"The hotel industry and hospitality industry is notoriously known for working people to the bone," Berggren said. "Is this a time to look at that and see if [staffing levels] will make a difference? It is something that needs to be figured out among the industry. Maybe one day they'll have robots that can clean bathrooms, hotel rooms and beds. But right now you need people."