DeKALB – Candidates running in 10 contested races in DeKalb County's consolidated election have a chance to bolster their campaigns during virtual forums hosted by the League of Women Voters of DeKalb County in early March.
Candidates running for spots in one area park district, six different city councils and three school board races have been invited to participate in the virtual forums co-sponsored by the LWV and Northern Public Radio's WNIJ.
Members of the public are invited to hear from the candidates who choose to participate by streaming the three virtual forums on WNIJ's Facebook page or website at 6 p.m. on March 7, 8 and 9.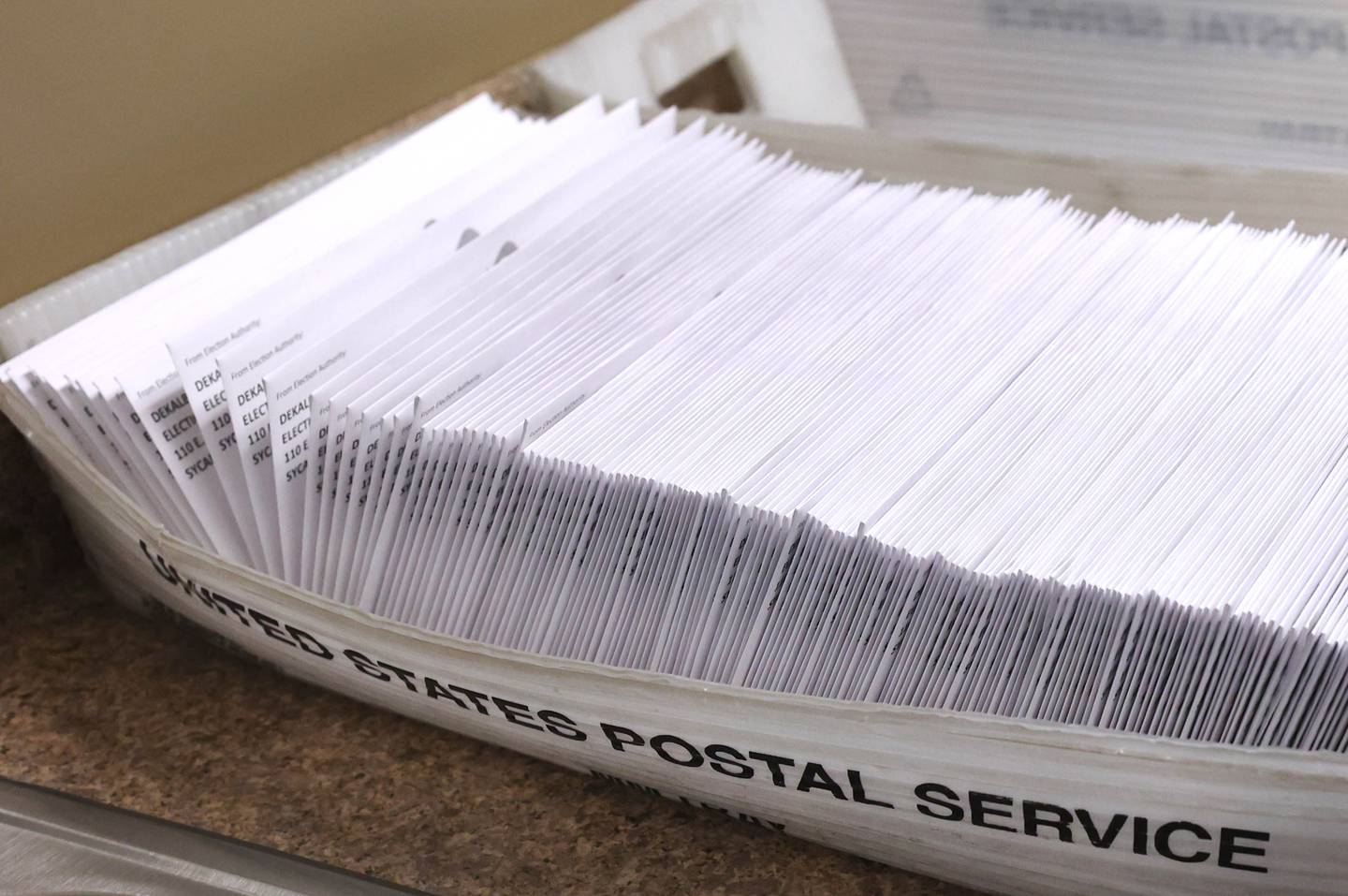 Members of the public with specific questions for candidates in their district have been invited to submit their questions for the forums via Northern Public Radio's website until 9 a.m. Feb. 26.
On March 7, the forum's audience will hear from the candidates running for the DeKalb Park District, as well as those looking for a seat on DeKalb's City Council in the 3rd, 5th and 7th Wards.
On March 8, candidates running for school board positions in DeKalb School District 428, Genoa-Kingston School District 424 and Somonauk School District 432 will tell viewers why they think they're the right person to lead the districts.
Candidates running for Sycamore City Council in the 1st and 3rd Wards and Sandwich City Council in the 2nd Ward will headline the virtual forum's last night, March 9.
It's not yet known who will moderate the forums, but a similar slate of forums in the fall were moderated by members from the League of Women Voters of DeKalb County.
[ Early voting for April 4 election begins Thursday. Here's who's on the ballot in DeKalb County ]
Early voting already is underway in DeKalb County. The DeKalb County Clerk and Recorder's Office began sending out mail-in ballots for the April 4 election earlier this week.
If you watch
What: Virtual forums for candidates running for a government position in DeKalb County municipalities in the April 4 consolidated election
Where: Streamed online on WNIJ's Facebook page, Northern Public Radio's website or WNIJ's YouTube page www.youtube.com/@WNIJRadio after the event
When: 6 to 8 p.m. Tuesday, March 7, Wednesday, March 8, and Thursday, March 9