Four students from Terry Maxwell's Biology 1000 class recently made a presentation to the Seneca City Council about planting pollinator gardens for monarchs.
The City Council agreed, and with that another Conservation in Action initiative was launched.
Since 2016, the CIA Club has taken part in plastic pollution awareness week, cleaned up litter from the Illinois and Michigan Canal, led recycling pushes, spread public service announcements, built birdhouses to install along the canal, started a native plant garden – that also hosts a youth conservation camp – and helped the Illinois Department of Natural Resources spread riprap along the canal, among other activities.
The club's ambitious goals take on the spirit of its coordinator, Maxwell.
Along with CIA, he also coaches football and track, volunteers as a sponsor for the Fellowship of Christian Athletes and is a dad to three school-aged children.
"He spends countless hours improving his craft in the classroom and making activities relevant for his students," said Principal Mike Coughlin. "Terry's classroom can be described as high energy with relevant activities that explore learning through hands-on tasks."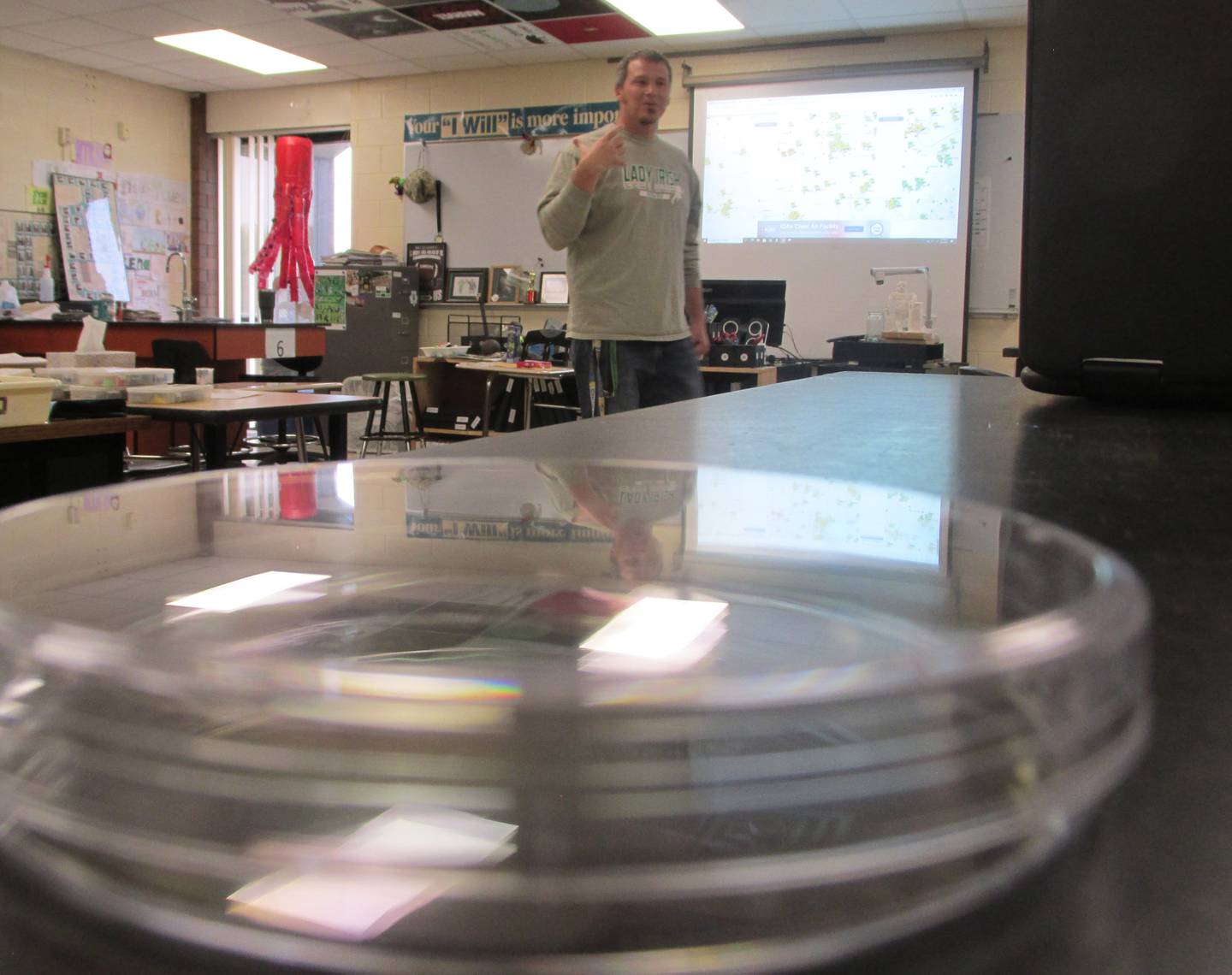 Maxwell said he likes to stay active.
In whatever activity he is leading, whether it's teaching a class, coaching a team or volunteering with an after-school club, leadership and service are important lessons to pass on to students.
Initially Maxwell thought he'd be a history teacher, following in his mentor's footsteps from his high school days at St. Joseph-Ogden, near Champaign-Urbana.
He took a science class, however, and changed his mind.
Maxwell taught middle school students for eight years before he acquired his master's degree in biology and accepted a job at Seneca High School.
Growing up in a rural area, he said he loves spending time outdoors and fishing, so teaching science and leading the school's conservation club has been a natural fit. Nature has been his stress reliever, he said.
"I like teaching science, because there's always something new," Maxwell said. "There's always something more that interests me and I start exploring more into it."
Maxwell likes to keep the classroom active through hands-on learning. Over prom weekend, his students set up environmental testing throughout the school building to collect samples and analyze the data in the classroom. When the Northern Lights were visible in Seneca, his classroom discussed density, electrons and atoms.
"There's almost something daily that we can apply to science," he said.
Maxwell said it's important for students to gain a knowledge and understanding of science and the environment so they can discuss issues and apply their knowledge to be active and responsible citizens.
"There's a lot of misinformation out there," Maxwell said. "I want students to be able to use science as a base to make decisions. ... Being aware of the world around you is huge."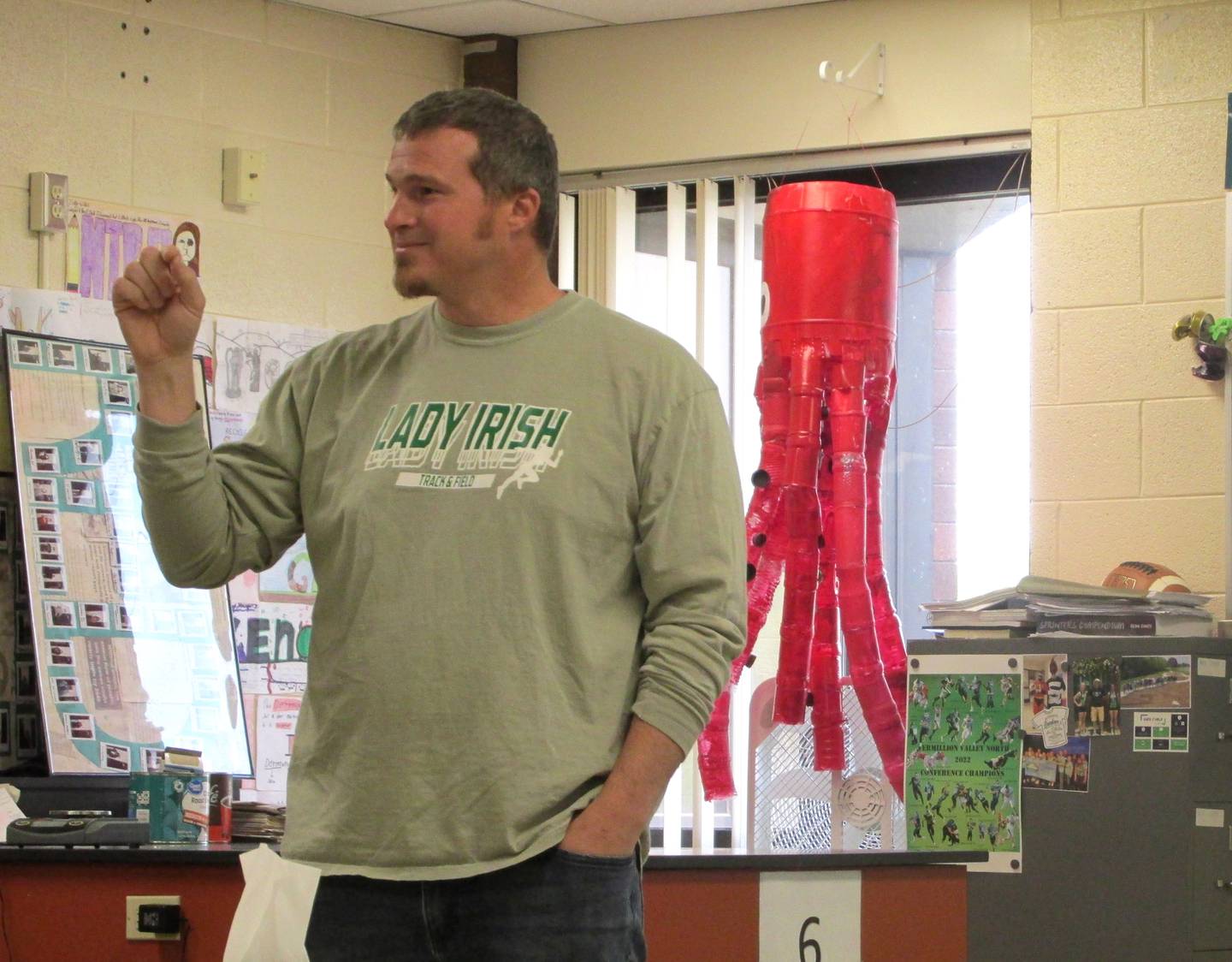 Maxwell says he hears from a lot of people who are surprised he's a football coach and also active in environmental conservation, but he sees the two going hand-in-hand. After being an assistant coach, Maxwell took over as head football coach in 2021.
"Terry is more concerned about students developing a sense of accountability, teamwork, character and leadership rather than individual accomplishments or the number of wins," Coughlin said of Maxwell as a coach. "Terry is definitely a valued member of the SHS faculty in the fact he wears so many hats and is such a positive role model."
One thing is for certain: don't count on Maxwell slowing down any time soon. And that energy has been contagious.
His students have worked with the City Council and the Park Board on reaching the National Wildlife Federation's Mayors' Monarch Pledge, in an effort to make Seneca one of about 30 cities across Illinois to be a part of the pledge.