METAMORA – The game couldn't have started much better Tuesday evening for the Streator Bulldogs softball team in its Class 3A Metamora Regional semifinal against Dunlap.
A two-run lead through two innings, however, soon gave way to a 20-win Eagles ballclub and the Bulldogs' own Achilles' heels, resulting in a season-ending 9-2 loss for Streator.
"That's what we've been doing a lot of this season," Streator coach Louis Ondrey said. "We come out on fire, but then fall off there at the end. That's exactly what we did here.
"We've been fighting errors all year. We cleaned 'em up the last few days, and then we had one or two, and we just started fizzling down."
As they have much of the season, errors and walks added up on the Bulldogs (9-21) as the game played on. Leading 2-0 through two and a half innings, Dunlap (20-8) took the lead with three unearned runs in the home third, the result of two errors, one base on balls and a Justice Krus RBI single.
"We've been playing as a team and had really good practices, we had the energy, and I felt the first two innings we came out like that."

—  Lily Kupec, Streator softball
The Eagles added four more in the fourth (three walks, no Streator errors) and two unearned in the fifth (three walks, one error) to build their 9-2 advantage.
It proved to be plenty for freshman relief pitcher Sutton Centoni (5 IP, 0 R, 7 K), who replaced starter Kennedy Cleeton (2 IP, 1 ER, 2 K) and spun five innings of three-hit, shutout softball.
"I'm very proud of how [Centoni] has taken advantage of her opportunities," Dunlap coach Germaine Fairchild said. "And you know, we weren't surprised at all. We were preparing for [Streator] yesterday, and we saw, 'Hey, they've got some good hitters in their lineup, especially near the top.' …
"Normally, I do have a little bit longer of a leash, but me making that pitching change was a tip of the hat to Streator's pitcher. She does a good job, and I didn't want to let them get too far ahead where our hitters might tighten up a little bit."
The Bulldogs looked poised to deliver an upset, scoring twice in the top of the first inning thanks to Rilee Talty's one-out single, a Mya Zavada ground ball erred by the Dunlap defense, and Lily Kupec stepping in to deliver a scorched two-run double down the left-field line.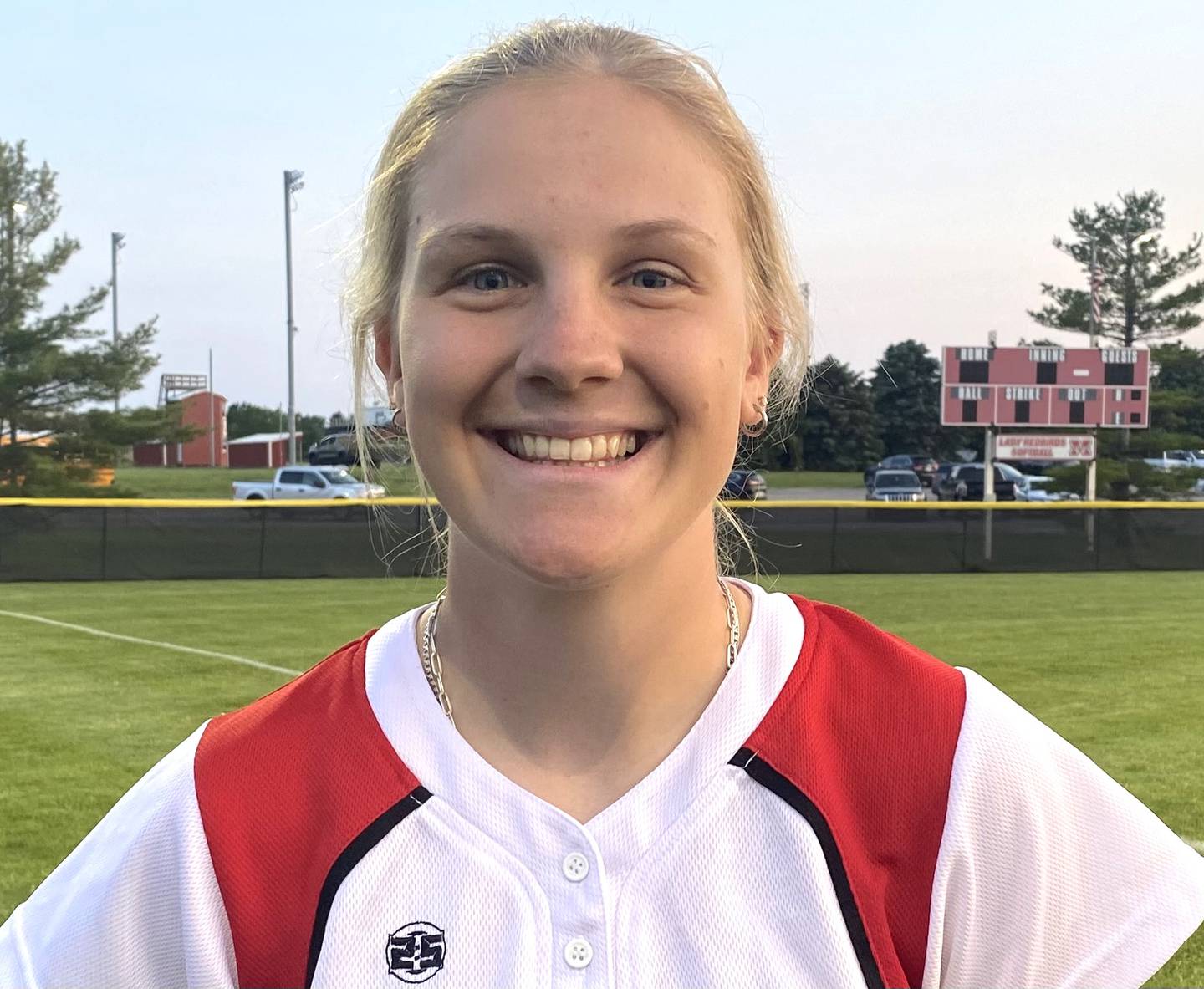 "I've kind of been in a slump, and I was like, 'I've got to bring it today. It's all or nothing,' " Kupec said. "It could be our last game, I had to get it done. …
"We've had doubleheaders against really good teams [Normal Community and East Peoria] the past two Saturdays and been doing well. We've been playing as a team and had really good practices, we had the energy, and I felt the first two innings we came out like that."
Streator had two opportunities to add to that lead, but a baserunning miscue ended the first with a double play, and the Bulldogs left the bases loaded in the top of the third.
Then came the bottom half, and it was a different ballgame.
Streator sophomore fireballer Makenna Ondrey (6 IP, 4 ER, 3 K) worked a scoreless first and second before the errors and her 10 bases on balls caught up to her in the form of four earned and six unearned runs allowed.
Talty and Emma Augustine each had two hits for Streator, which will lose three key players to graduation – 1B Lani Zavada, C Kadence Ondrey and shortstop Augustine – but only those three players.
"We're losing some key players, obviously, but we had some players who really stepped up this year that I wasn't expecting," Coach Ondrey said. "I'm really looking forward to coaching them the next couple years."
Dunlap will return to Metamora on Friday to face the regional hosts in the title game. Metamora handled Peoria Richwoods 18-0 in Tuesday's early semifinal.