SANDWICH — Rattling in a free throw in a mostly empty gymnasium after being stuck on 999 for some 70 hours is not the way Drake Weber imagined scoring his 1,000th career point.
The La Salle-Peru senior will take it, though ... just like he and his Cavaliers teammates took the Interstate Eight Conference win Monday night, 72-61 over the host Sandwich Indians.
Weber drew a foul on his game-opening drive to the hoop, stepping to the free-throw line with 27 seconds off the clock and his family in the bleachers expectedly holding signs congratulating him on reaching the 1,000-point milestone. His first toss, however, was too strong.
After gathering himself — and thinking about it a few seconds — he calmly sank the second shot to hit 1,000, the 18th Cavaliers player in school history to reach that milestone.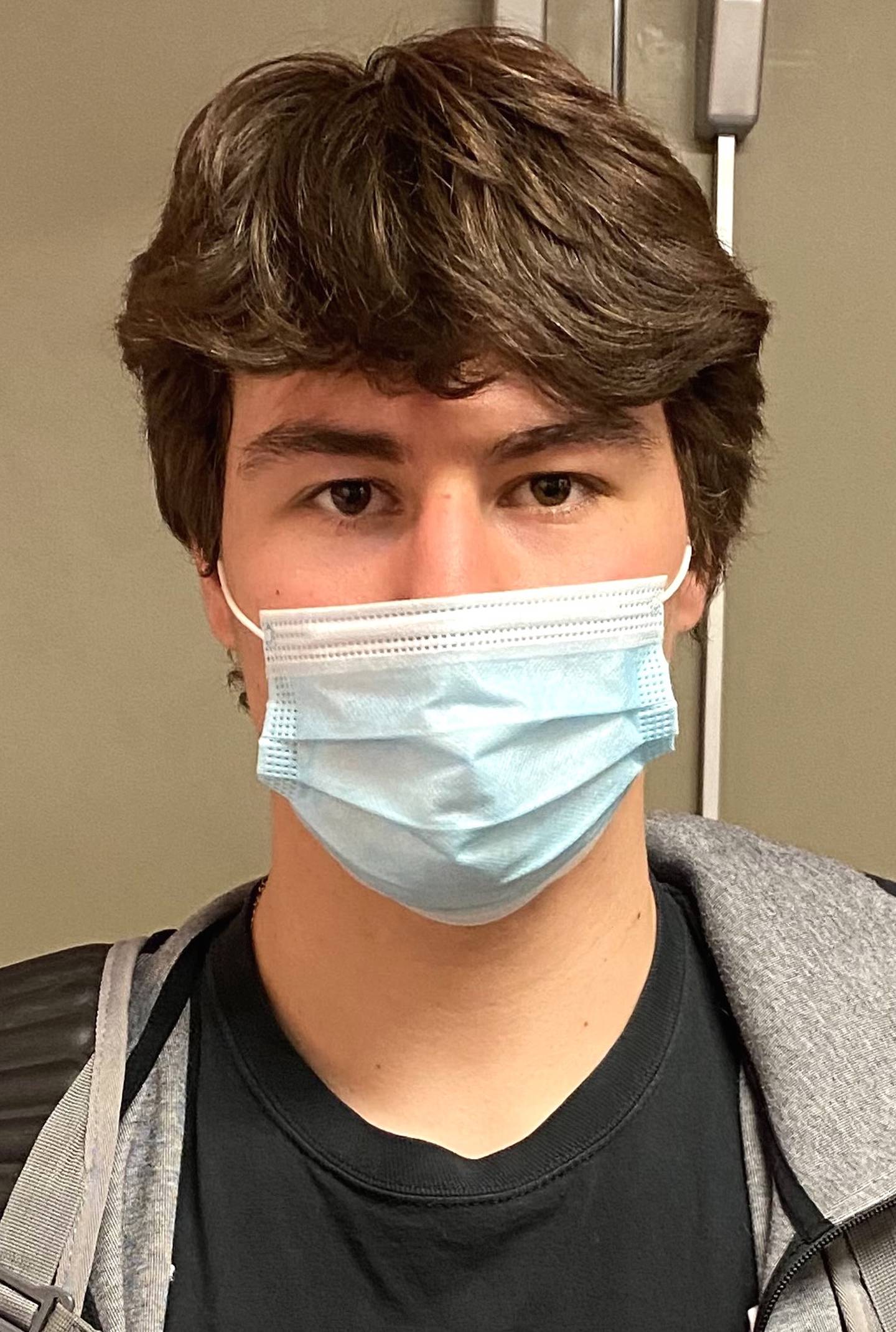 "A free throw's not as exciting, and after missing that first one I thought about missing the second one too," said Weber with a laugh. "But it's all right. It happened.
"It's been exciting with a lot of people congratulating me, but I will say, I'll probably remember my 999[th point, a game-winner Friday against Kaneland] more than my 1,000th."
"He's definitely earned it. Nothing was ever easy, and I think that's what he takes pride in most."

—  L-P boys basketball coach James Cherveny
That free throw was the first of Weber's game-high 26 points on the night, as the Cavaliers [5-3 overall, 4-1 I-8] broke a 6-6 tie in the opening minutes with a commanding 21-0 run which spanned over seven and a half minutes of game clock. The Indians [1-6, 0-5] responded with a 10-0 run of their own and refused to go away all night, drawing as close as eight points in the fourth quarter, but never quite digging themselves out of the hole that 21-0 L-P run put them in.
"That's what we ned to get better at," Sandwich coach Kevin Kozan said. "If you've seen our games, you see we're in them. We're always within single digits down the stretch in the fourth quarter, but we give up too many runs.
"We're working on it, and we're getting better in this weird season with almost no practices. ... As long as we're getting better every day and trying to figure out how to compete for 32 minutes instead of 25, we'll be OK."
"Ton of credit to Sandwich, man," said Cavaliers coach James Cherveny. "They used their timeouts wisely, they hit some big shots when they needed to, they put us back on our heels, and I thought we got just a little bit lackadaisical ... but like I told my guys after the game, let's use this as a learning experience, because no team ever lays down in our conference."
Cade Miller scored 21 points and added three assists and four steals for Sandwich before fouling out with 36.1 seconds remaining. Fellow senior Jacob Heilemeier added 17 points and six rebounds, while big man Marial Puou tallied eight points and seven rebounds before fouling out in the third quarter.
Behind Weber's historic performance which included seven rebounds, two assists and three steals along with those 26 points, L-P saw three additional players score in double figures — Michael Jereb with 16 points and nine rebounds, Tyler Hartman with 11 points and three assists, and John Riva with 10 points and five rebounds. Jack Scheri contributed three points and four assists on a night the Cavs shot 49.0% [24 of 49] from the field and had one of their own make a little history.
"If you would've asked me about 10 years ago when he was maybe a third-grader coming to L-P basketball camps in the summer if Drake Weber was going to be a 1,000-point scorer, I would have said, 'Absolutely,' " Cherveny said. "He was just one of those kids — and still is — who has a high motor, loves to play defense and get steals and capitalize of them.
"He's worked for it. He's 5-foot-9, but uses his body well and shoots it well. He's definitely earned it. Nothing was ever easy, and I think that's what he takes pride in most."
The Cavaliers return to action Wednesday at Plano. The Indians also play Wednesday, hosting Kaneland.