For Katie Valentino, teaching her special education students is much like coaching volleyball – two things she puts her whole heart into and doesn't hold back.
Valentino has been at Wheaton Warrenville South High School for most of her life, first walking the halls of the school as a student. After receiving her degree from Lewis University, Valentino returned to Wheaton Warrenville South to begin her career as a special education teacher in 2004.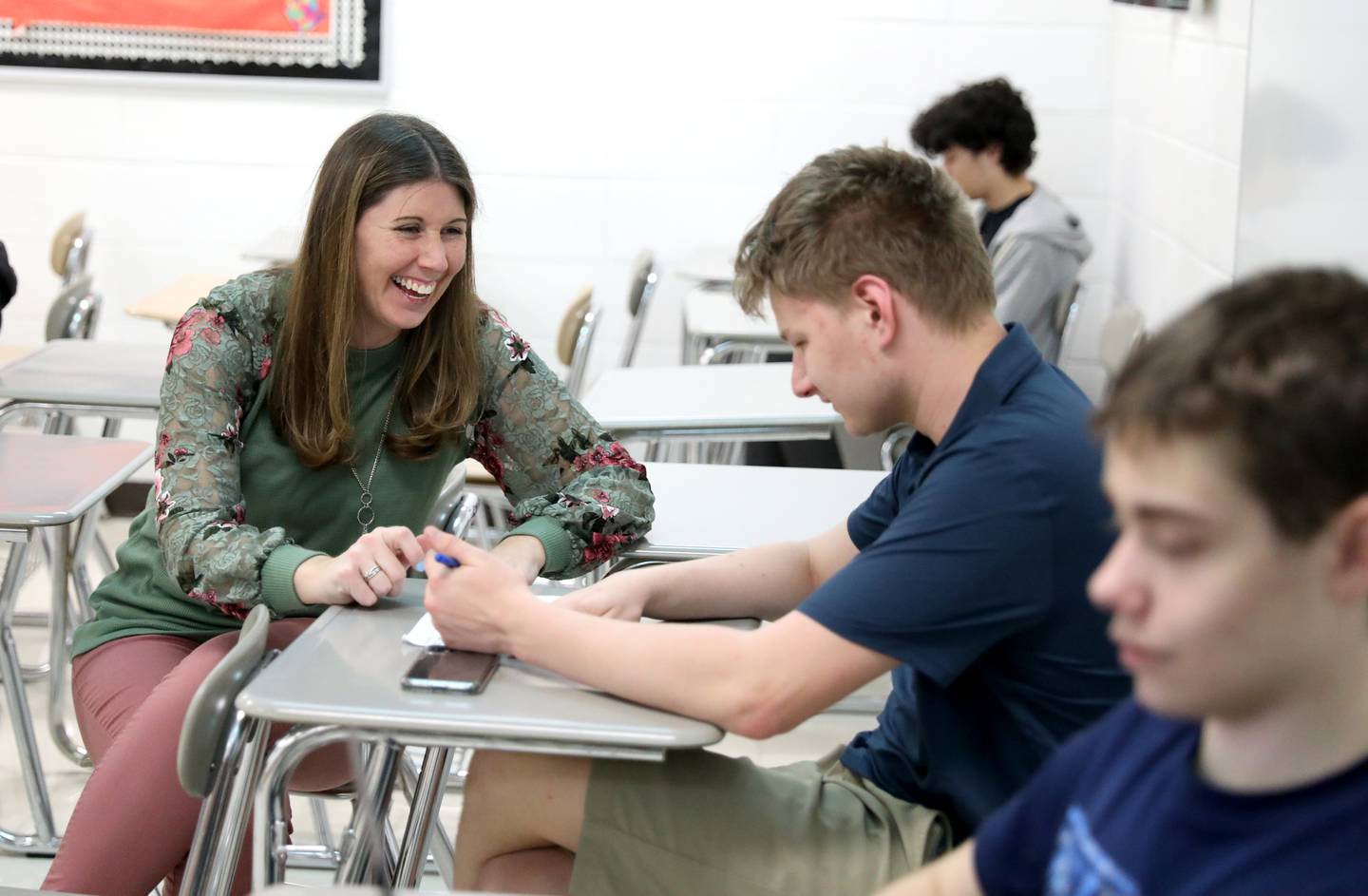 "My teachers here helped me see where I wanted to go and who I was," Valentino said. "That's why I love what I do. I love to impact my students' lives in a positive way and make them feel valued."
Valentino said her way of teaching may be different from others, but by bringing a coach-like mentality to the classroom, she believes she can help students learn about accountability and commitment, among other things. She has a tough-love approach with her students because being honest with them about their strengths and weaknesses helps them to know themselves and be better equipped to overcome their struggles, she said.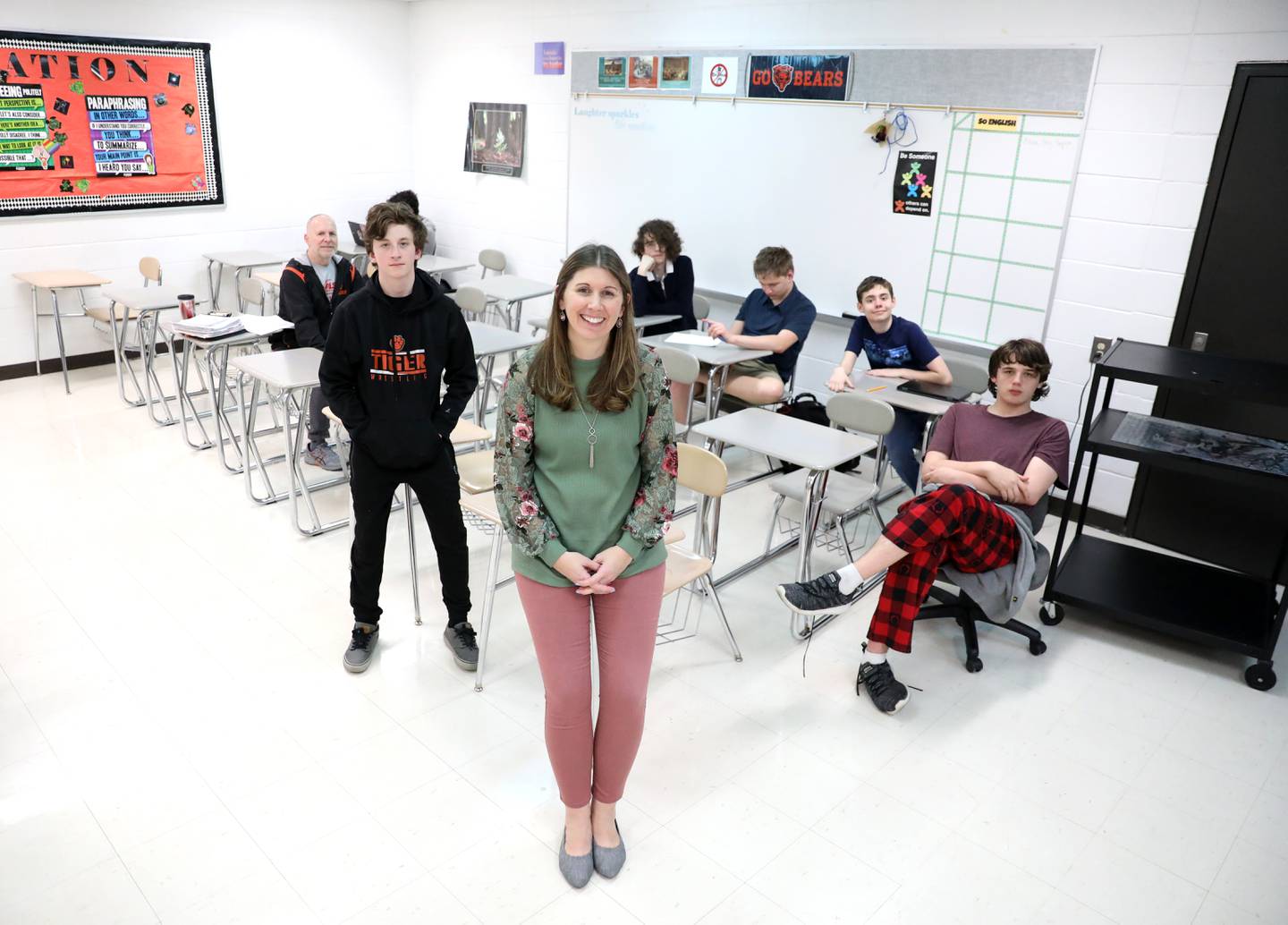 For Valentino's students, this approach has led to independence, confidence and growth. One student said Valentino has helped them realize that asking for help does not always have to be scary.
"I do motivational coaching all day, every day with these students to help them set goals and become more independent," Valentino said. "Part of being a special education teacher is about coaching them in just being confident, and to do that, they need to know someone else is confident in them."
Valentino said she could not be as successful in her job as she is without the support of other professionals in the school. She said she takes an approach that involves all of the adults in her students' lives, meaning she must talk to them regularly to keep everyone in the loop, including herself.
Valentino said having this network of adults understand what is going on in her students' lives helps build a team of support for each child. The consistency and accountability that is created through this team is something she said she feels is necessary for the success of her students.
"I feel good about myself when I am doing my best for my students and being there for them," Valentino said. "At the end of the day, though, I don't think it's me who deserves the recognition and credit. I push my kids hard and they deserve the credit because they are the ones working hard and growing every day."