Students today are born into a world of technology that often can be distracting, but Downers Grove North High School teacher Dawn Sprengel has found a way to make technology a tool that helps her students thrive.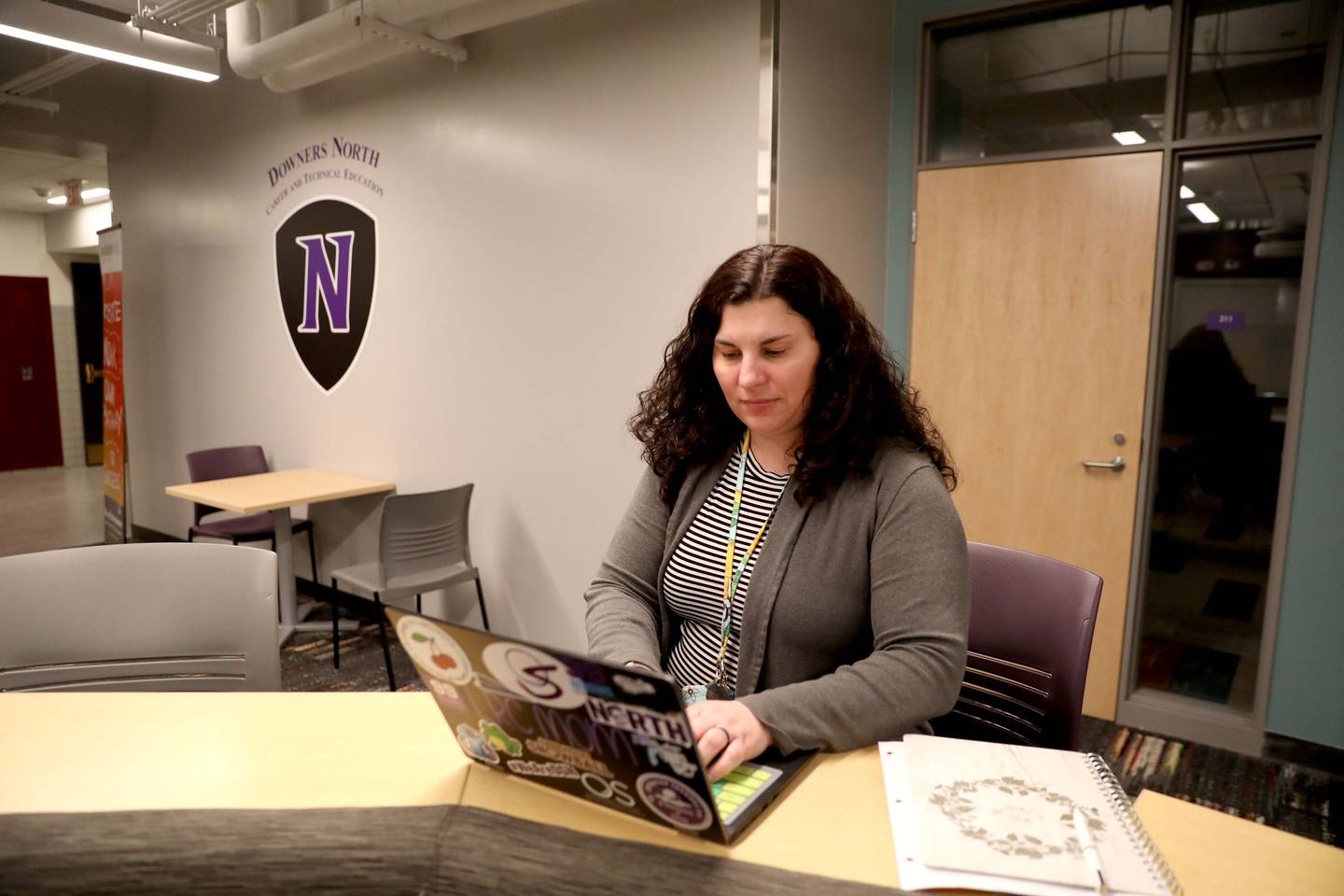 Sprengel teaches in the special services department at Downers Grove North and works mostly with freshmen whom she helps transition to the high school atmosphere. Much of the transition is about being more independent, Sprengel said, and that work continues with her juniors and seniors as they prepare for plans after high school.
Technology is a big part of Sprengel's teaching, and she particularly enjoys the tools available through Pear Deck, an educational technology company. This academic year, a parent of one of Sprengel's former students nominated Sprengel for Pear Deck's Growth award, which recognizes educators who foster a growth mindset by teaching students that learning is a journey and failure is a small part of that journey.
"The reality is not everyone is inherently a great student, but that doesn't mean that they don't have value as a student, so we have to see how we can grow together," Sprengel said. "I think technology is just going to be part of students' lives from this point on. This is their reality, and it's my job to understand it and teach them how to use these tools."
Sprengel uses a variety of methods to teach her students to use technology as a tool, including helping them bookmark important websites and customize the settings on their devices to be most beneficial to them as individuals. This can mean using the calendar tools or setting a personal email signature, for example, Sprengel said.
One way Sprengel uses technology to help her students is by having what she calls Grade Check Friday. Each Friday, students log in to check their grades and then communicate those grades to their parents, Sprengel and their case manager via email. By doing this, Sprengel said the students get to become part of the conversation in a way that is less intimidating to them and the responsibility becomes their own.
"These things help the students with executive functioning and organization issues and allows them to succeed, so it's very important for them to know how to use these tools," she said. "It also allows them to find their own voice and advocate for themselves in a less intimidating setting than confronting an adult in person."
Parents aren't the only ones who see Sprengel's impact. Lisa Lichtman, technology instructional coordinator, said it is clear Sprengel recognizes how important technology is to today's students. Lichtman has worked with Sprengel for 10 years and said it is inspiring to see how Sprengel keeps up with changes in technology and uses that understanding to further support her students.
Lichtman said Sprengel understands there is a social-emotional component to teaching, and one of Sprengel's strengths is her ability to teach the whole student. She said Sprengel is always someone who can be counted on and it is no surprise others want to recognize her for her dedication and hard work.
"She really is able to connect with them in their own world, and that is special," Lichtman said. "She believes in not setting limits on students and in the idea that everyone can learn. Her teaching levels the playing field for her students, and I am so impressed that she was nominated by a parent. It really solidifies the relationships she builds and the work she does for her students every day."