Kim White took her final bow recently when she directed her last theater performance at Nazareth Academy, drawing the curtain on her 43-year teaching career.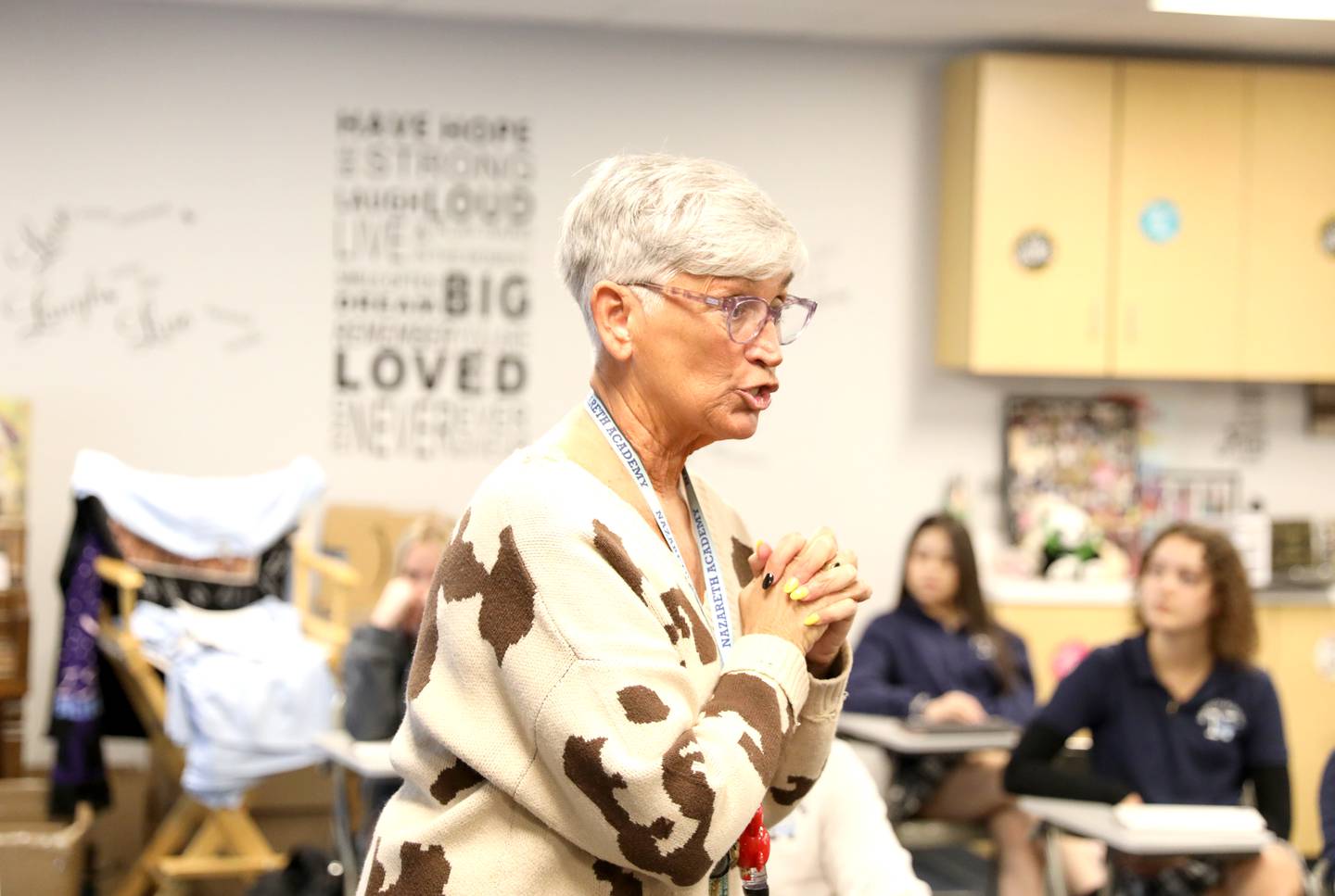 White has been part of the theater program at Nazareth longer than there has been an actual theater at the La Grange Park school. She started at Nazareth 33 years ago and at that time performances were held in the school's gymnasium with a stage that was present only when necessary.
"It's sweet and sour to be retiring," White said. "I just want to thank my students because they really gifted me. To teach them and see them blossom and move forward in success is an incredible gift that I am always going to be grateful for.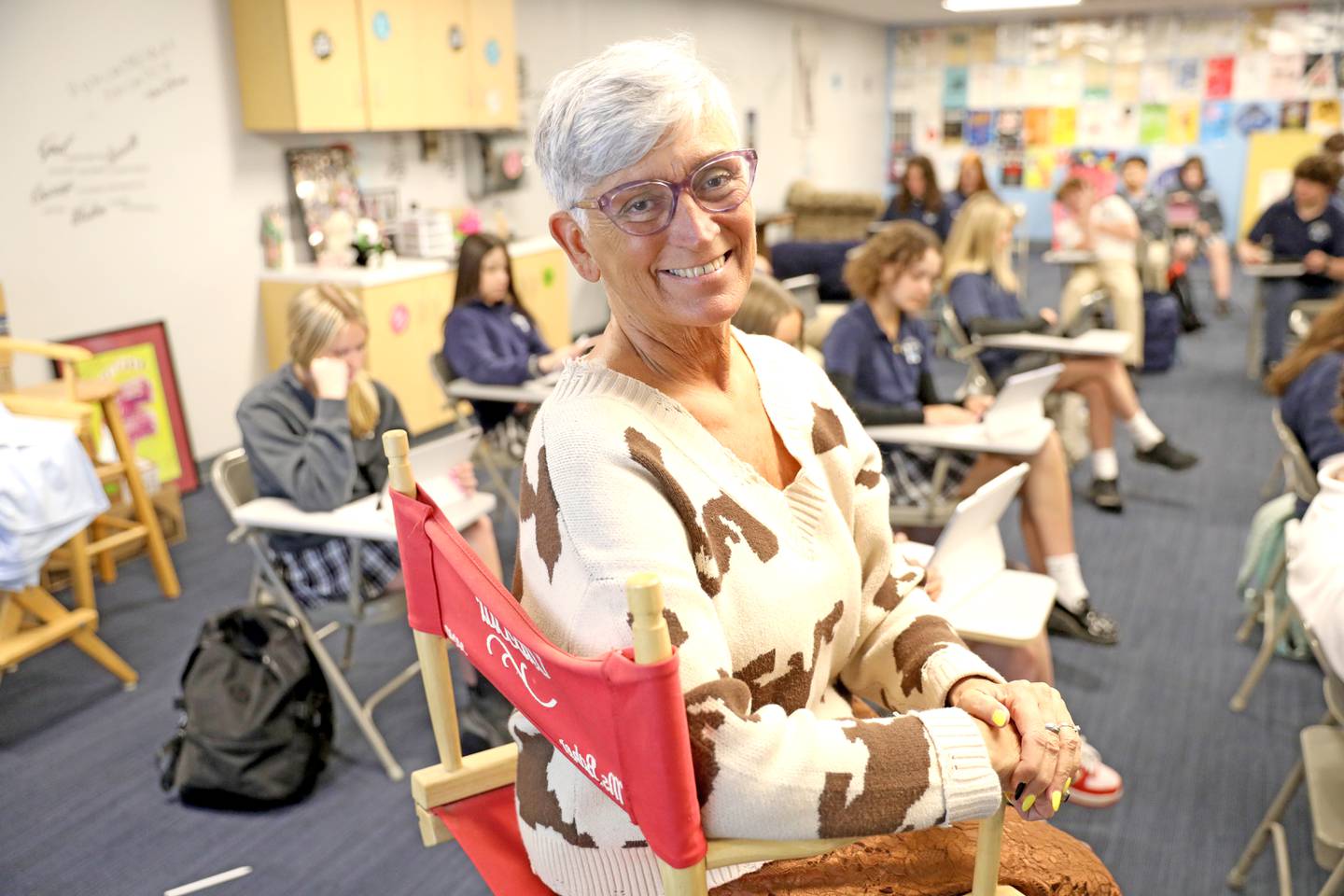 For White's final production, she is directing a small ensemble of students in "The 25th Annual Putnam County Spelling Bee," a musical comedy centered on a county spelling bee. The story features a variety of personalities through its characters, including William Barfee, played by Nazareth senior Gavin Dimit.
Dimit has been a theater student longer than he has been a high school student and he has worked with White all four years he has been at Nazareth. The two met when Dimit was a speech student of White's, and since then she has helped him step outside his comfort zone and learn about himself, he said.
"The fact that she's leaving has definitely brought a kind of sadness but it also makes us try even harder because she has such a fantastic legacy and deserves a great final performance," Dimit said. "She taught me that if you feel you want to do something in life, you owe it to yourself to try it."
Dimit's last performance, like White's, will be the "Putnam County Spelling Bee." Dimit is preparing to attend Auburn University in Alabama after graduation. White said she hopes to see Dimit's continued success in the coming years. She follows her students' careers with a sense of pride.
White has taught students who have gone on to pursue a number of careers, including some who have performed on Broadway, and others who have gone on to be doctors, lawyers and even teachers. Erin Burba is one of her former students, and her career led back to Nazareth Academy where she works as the school's nurse.
"As a young person in that part of life, she was a dynamic force and continues to give students a platform to stand on and explore who they are supposed to be," Burba said. "She's nurtured so many young, talented people and the number of them that have gone on to be successful in the arts and beyond is a testament to her teaching."
Burba, like White, is no stranger to the spotlight, having played the titular character in "Annie" as well as in "Alice in Wonderland" during her time as a student at Nazareth Academy more than 20 years ago. Working in the school as a colleague to White, Burba continues to see the impact her former teacher has on students.
From picking students out of the hall and asking them to audition like she did with Burba to encouraging students to try new roles as was the case with Dimit, White's impact is one that follows her students. The legacy she has left, Dimit said, is incredible.
"She is the theater department," Burba said. "That alone says a lot about her legacy."