MORRIS – Even as a child, Dave Raffel was a teacher. Whether it was assisting during Bible study or tutoring throughout his academic career he knew he had a knack for working with kids.
So when it came time to pick a career choice, he chose education without a second thought.
"Sometimes I feel like I was born to do it," Raffel said. "But I also tell people sometimes it wasn't just the good educators that influenced me, I had some pretty bad teachers and they pushed me into it."
It was the bad experiences he had with his own teachers that shaped Raffel's teaching style – hoping every child walked away with a positive experience with him.
"I want to make sure that no kid ever feels the way that I saw this teacher made me feel or made some of my classmates feel," he said.
Raffel, principal of Morris Elementary School District 54, has gone out of his way to ensure every student feels safe while they are at school. He is "Principal on the shelf" during the winter season, and he dresses up for Halloween, so "his kids" know they can be themselves and that learning can be fun.
"Mr. Raffel is really kind and inspiring. He is a really good guy to look up to and he's so generous because he lets us tape him to the walls for charity and he always dresses up to make us laugh," student Michael Soto said.
The parents recognize his dedication to not only teaching but kids' safety, while they are at school. One parent, Blair Soto, said Raffel has gone above and beyond to make sure every student feels safe.
"Safety comes in many levels for parents and to know that my child feels safe roaming around the halls means everything to me. It means everything to know that we have a principal that cares about their emotional, physical, social, mental and economic safety," she said.
Three years ago, when the world closed because of the COVID-19 pandemic, Raffel wanted to reassure the students they were safe, so he began videotaping his morning announcements and posting them on YouTube, so they could have a sense of normalcy.
"During the pandemic, I remember there was a second-grader who was very scared. So he recorded himself reading a book for the kids. He said, 'I know you are scared,' he did everything he could to make them feel safe," Soto said.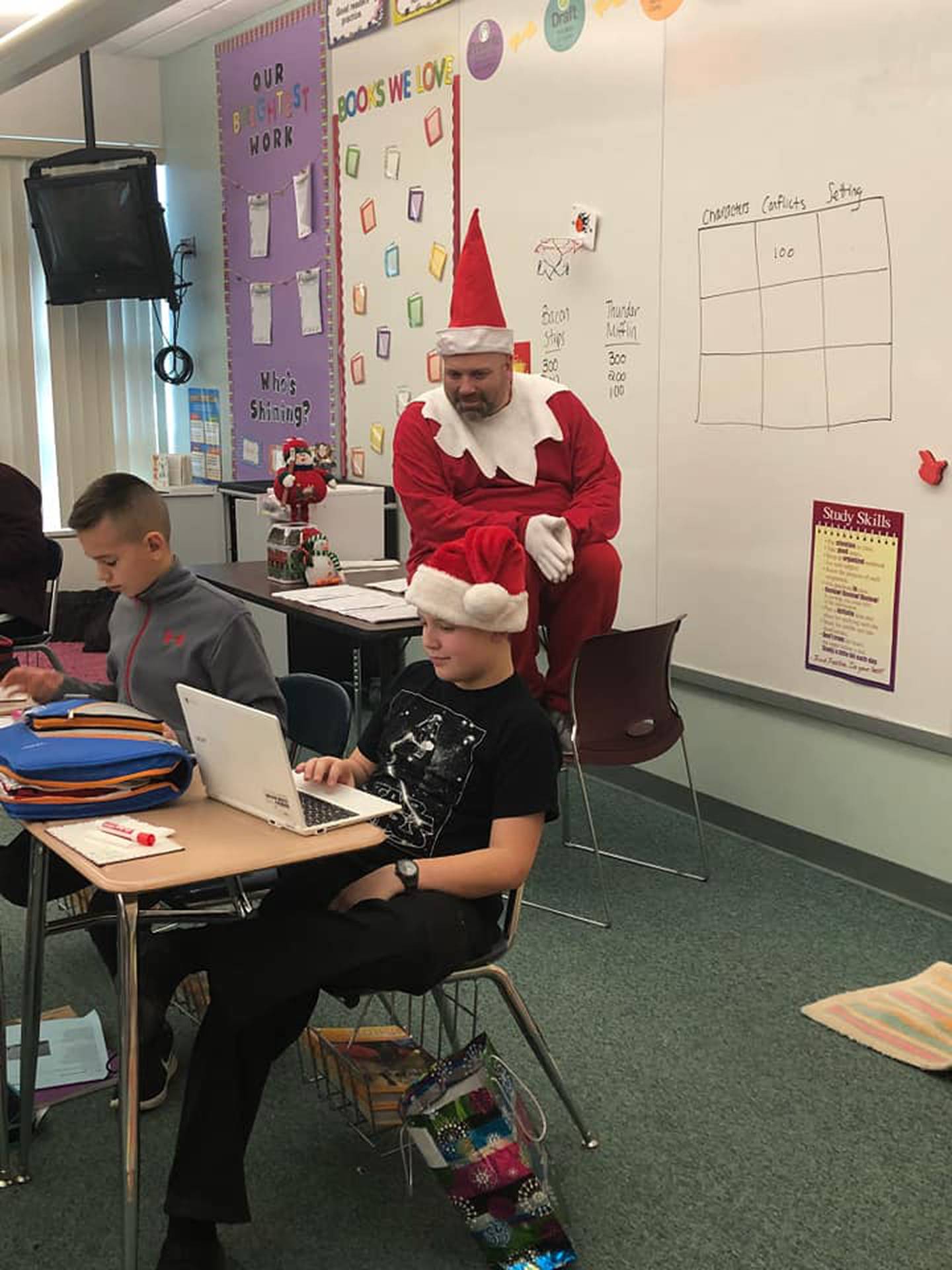 This year, to continue to support their students Morris District 54 started an inclusivity club, that meets once or twice a month for the LGBTQ+ community and its allies to have a safe space at school.
"We're not doing any big deep indoctrination. It's really a place for our kids to come feel safe and have fun. They sit and laugh and just enjoy being kids. But, they're also finding friends that maybe they didn't realize they had and that's the most important part of the inclusivity club," Raffel said.
Raffel said he formed the club because he has experienced friends and students fall through the cracks and it's important that all kids "feel seen".
"It's like, 'I see you and I know you're out there and I care about you.' And I think that is really my main reason for creating it ... to find a place for the kids to feel accepted. The more kids you are able to make feel accepted, feel connected to the school, you know school culture gets better," he said.