When Michelle Erickson played as a young girl, she wrote on an old chalkboard her dad salvaged as her brother sat in a chair as the student with leftover classroom worksheets her second-grade teacher had let her take home.
In college, she decided to take a career path in psychology, but literature classes piqued her interest. Combined with her natural aptitude to instruct, she became an English teacher instead.
"I was sitting in a literature class and I was like, 'this is actually kind of fun,' unpacking this work and seeing all of the different depths it can go to with characters and settings, I just enjoyed that sort of discussion," Erickson said. "I think that's what really started my path in this particular discipline."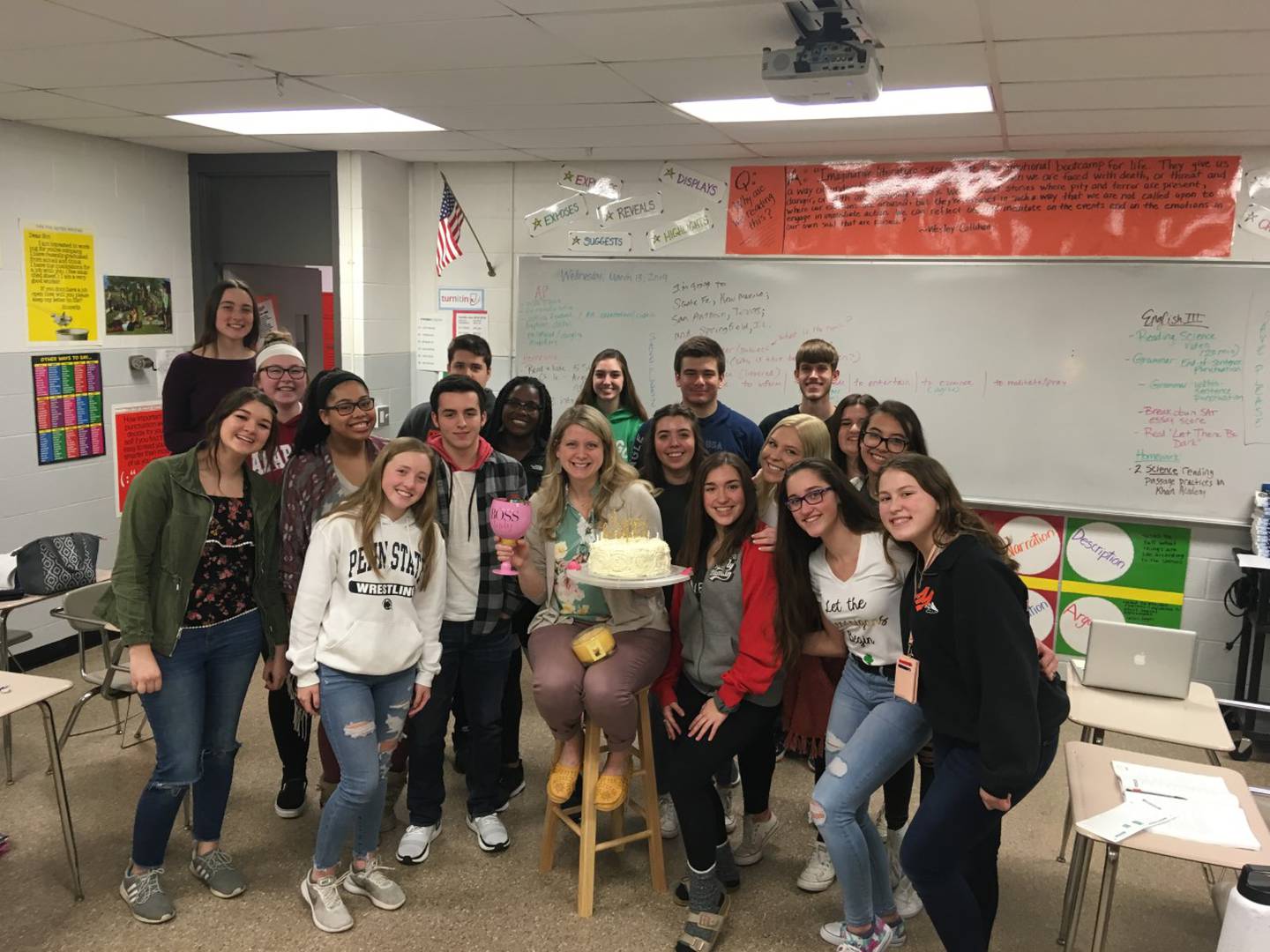 Erickson started her career at Minooka Community High School in 2000 and took a break from 2010 to 2017 to raise her children Evelyn, Kailyn and Chase, with her husband Chris, who also teaches at MCHS. She said her return has been filled with sharp learning curves, especially teaching during the pandemic, and a lot of professional growth. In 2021, Erickson earned her master's degree in English.
Erickson said once she decided to take the education path, she wanted to teach at the high school level because she likes to banter back and forth and have conversations with teenagers.
"This is super fun for me and I enjoy having intellectual conversations with teenagers who are basically trying to figure out life. It's a hard go at this age to figure out identity and where you belong in the world and just having a small part in helping them to navigate that is really an honor," Erickson said.
When it comes to triumphs in the classroom, Erickson said, "One of the greatest joys of this profession is watching the students grow over the course of the year in the areas of reading comprehension, analysis, writing and self-confidence. Their light bulb moments validate the time and effort I put into my planning."
However, as a high school teacher, she watches as students experience life struggles outside of academics and feel triumphant in the fact they know they can come to her for guidance.
"I try to help some of the students who are really lost or struggling with issues outside of life at school, and if I can, provide them with a little bit of hope or advice that might help them out. Some of them are hurting so badly and don't have anyone to go to," Erickson said.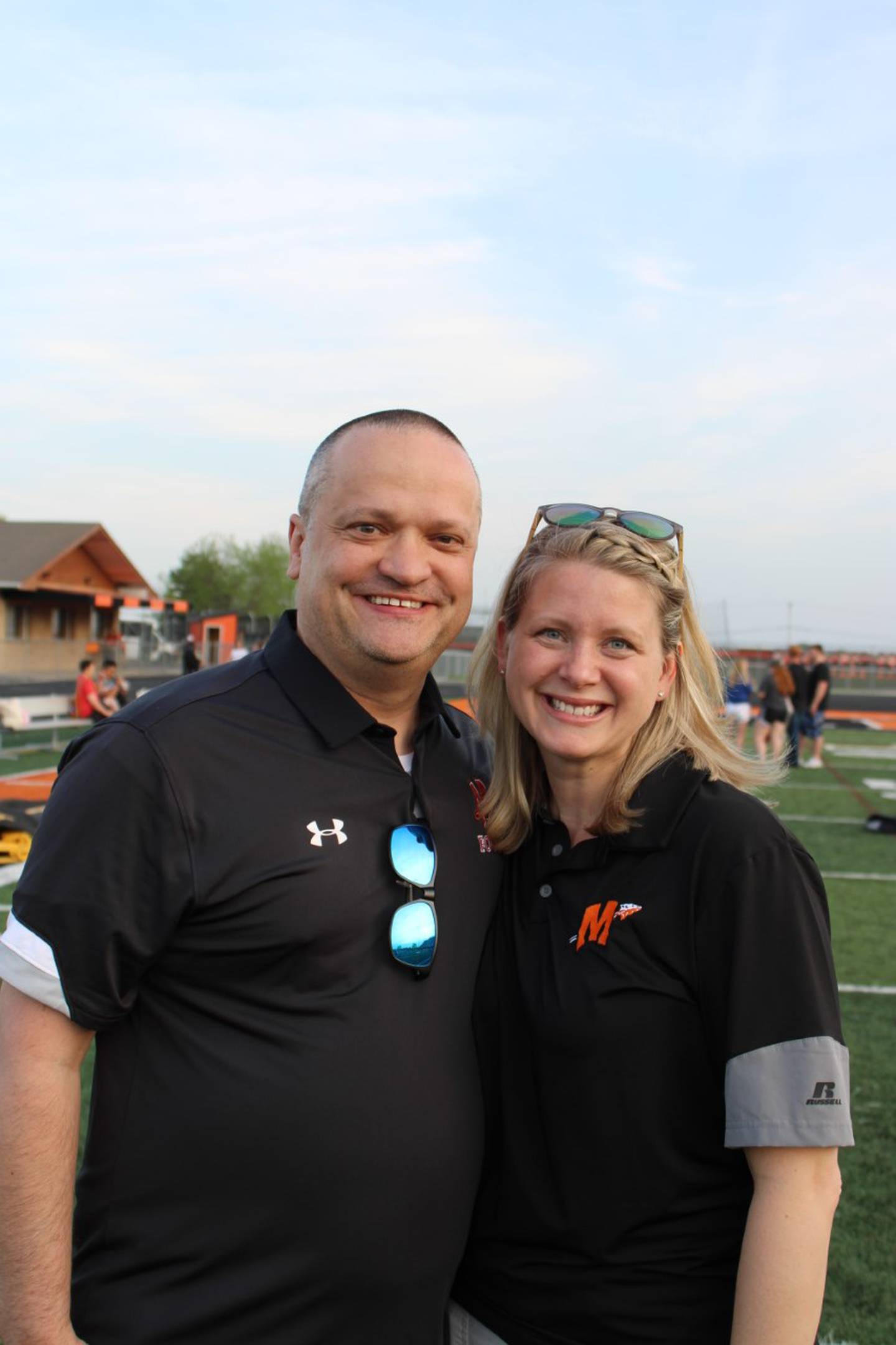 "I think Michelle builds relationships with students to get to know the students even before she gets into the teaching," Principal Jamie Soliman said.
Students in her class receive hands-on lessons and she encourages students to be confident to have their work projected so the class as a whole can work through it, edit it and make it the best it can be so everyone learns with real-time examples.
Erickson also strives to make her class content relatable to her students. For example, the class learned about rhetorical analysis and how word choice matters and affects tone. Since it was prom season, she showed three varied "prom-posals" – dates asking each other to prom in a marriage proposal fashion – and asked the students about the tone and elements of the prom-posal that led the students to that tone.
"When teaching she teaches to all different learning styles and is determined to get the kids together to collaborate, think, problem solve and debate," Soliman said.
Erickson also sponsors RENEW, a student-led Christian club, and works with the instructional and literacy teams at MCHS.
She said she stays at MCHS, for her colleagues and the students.
"I am blessed to work at Minooka Community High School and grateful for the opportunities it has afforded me to impact this community," Erickson said.