GRUNDY COUNTY – In high school, Trevor Sampson assumed he would be an engineer or an accountant because math was "his thing."
"I thought engineers make good money. Why wouldn't I want to pursue that?" he said.
That all changed the day he visited his grandmother's house and his father brought up a Facebook page dedicated to his late brother, Rick. He died before Sampson was born, when he was killed by a drunk driver at 26.
"His students created this Facebook page in honor of his years ago, and his students from back then posted memories from 'Mr. Sampson's class' and right then and there I was like dang, that would be so cool to have that much of an impact," Sampson said.
At that moment, Sampson changed his entire perspective and chose to go into education in the hopes of having the same lasting impact as his uncle.
After graduating from Morris High School in 2013, he went to Eastern Illinois University and majored in middle-level education with a focus on history and mathematics. After graduation, he accepted a teaching position at Braceville Elementary School.
Throughout his five years with Braceville, he taught sixth, seventh and eighth grade social studies, as well as coached high school baseball and basketball at Gardner South Wilmington High School.
Eventually, he was encouraged by his principal and superintendent to get his master's degree and consider going into administration.
"I never thought I'd want to get my master's degree or become an administrator. I thought I would teach for my career, but through conversations, I realized I might as well give it a shot," he said.
Sampson began his administrative career at the Grundy Area Vocational Center in Morris last year as the dean of students and is already making an impact.
"A great teacher is not just the one that teaches the most, but the one that learns from the students the most. Mr. Sampson is wonderful with the kids and yet still demands good behavior," said Jen Shell, an instructor at GAVC.
Sampson said working at GAVC is a unique educational experience because the students choose to attend to build the career they want.
"It's definitely a different atmosphere than sixth, seventh and eighth grade because they have to be there. It's essentially up to the home school counselors to decide whether to send kids here who are interested," he said.
Sampson said he has maintained his educational philosophy throughout his career, "relationships are everything."
"That's my entire philosophy on education as a whole, or really any walk of life. Relationships are everything. You want someone to respect you. You build a relationship. You want a kid to learn in your class, care about what you say and act right. You build a relationship," he said.
"You can't just ask someone to do something and expect them to give it their all if they don't care about you."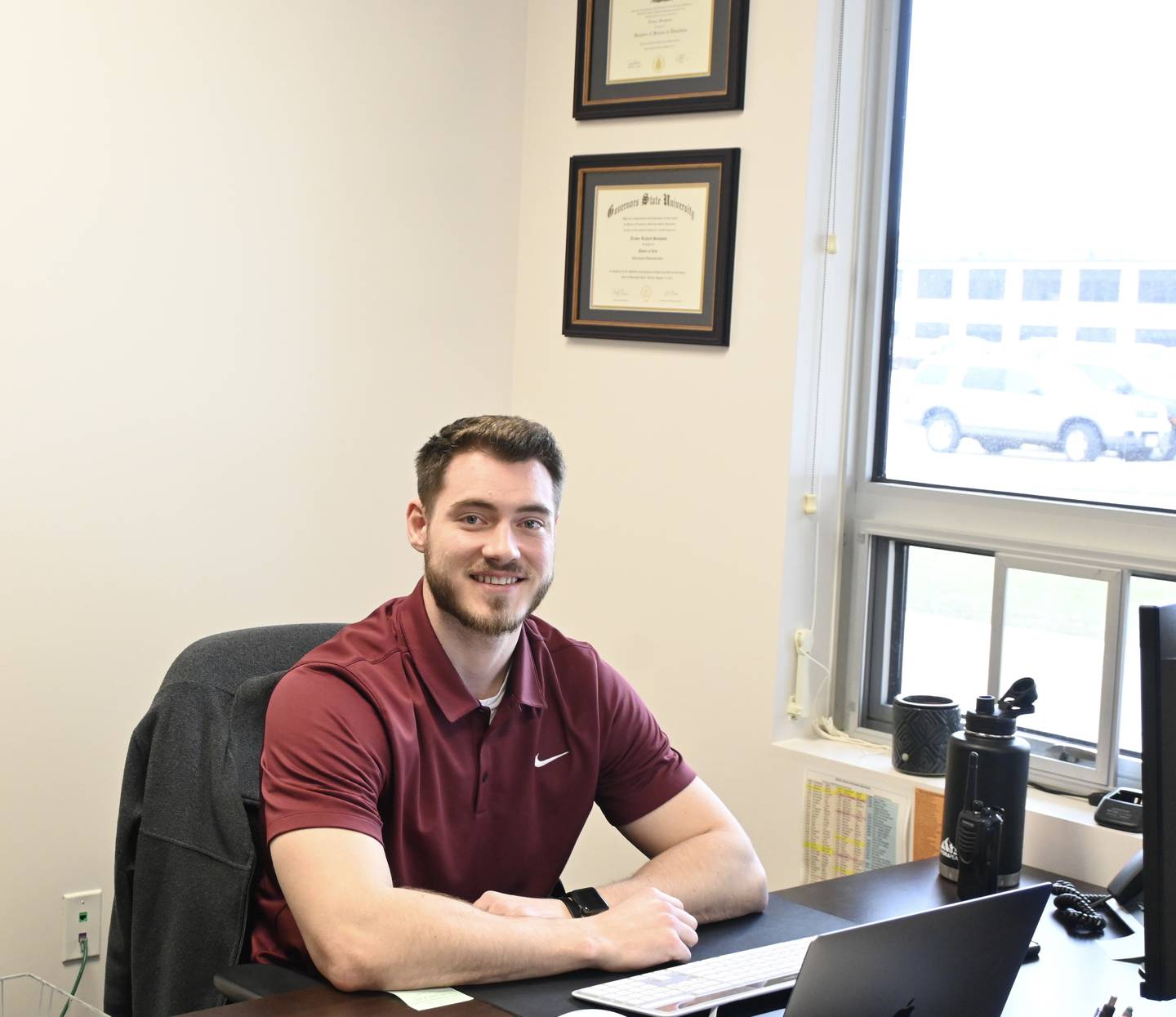 With so many teachers leaving education, Sampson said he never considered it because he remembers his "why" – his uncle Rick and the kids.
"We preach it to all of our staff, what's your 'why'? Don't forget about your 'why'. Why are you here? You know, teachers aren't paid the best, you're not in it for the money. I like to think I've had an impact on some kids over the years," he said.
"I'm doing something good for the future and that's why I'm here for the kids. So, I can put all the additional duties and stress to the side for eight to nine hours a day and do it for the kids."