The United Way of Grundy County and Comcast recently teamed up to help make a positive impact in Grundy County. Comcast donated $2,500 to the United Way of Grundy County to support the 211 program, which provides resources and information about vital programs and services available to assist individuals and families in need in our communities. The new partnership with Comcast will help to continue to meet the needs of the residents in our community through this vital service.
"We are truly grateful to Comcast for their support of our 211 program, which benefits everyone in our Grundy County communities," said Karen Nall, executive director of United Way of Grundy County.
"We appreciate their partnership and commitment to helping to meet the needs of the residents in our County."
211 is a free, easy-to-remember phone number available 24 hours a day, seven days a week. 211 provides information and referral services connecting residents to a wide variety of human services such as food, shelter, rent and utility assistance, employment, child care, health care, counseling, mental health services, substance abuse, domestic violence resources, legal assistance, transportation and services for specialized populations such as the elderly and persons with disabilities. In addition, the crisis response includes suicide assessment and intervention and assistance for those in need due to disaster.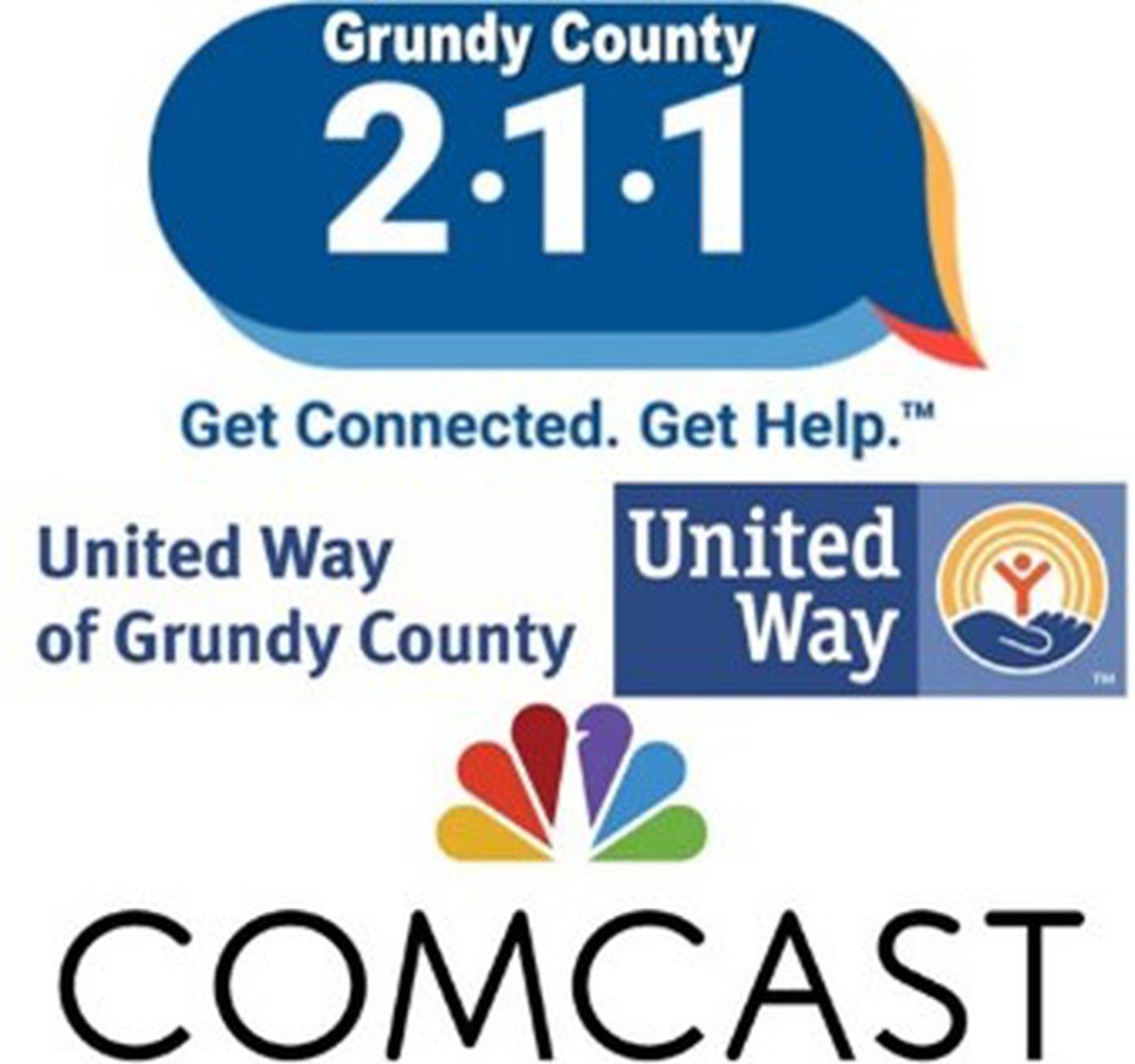 In addition to supporting United Way's 211 program, Comcast provides low-cost Internet service to eligible low-income families through its Internet Essentials program and participates in the federal Affordable Connectivity Program. ACP provides eligible low-income households a credit of up to $30 a month toward the cost of their Internet and/or mobile phone service, including all of Comcast's Xfinity Internet and Xfinity Mobile, plans and Internet Essentials. ACP can cover the full cost of internet essentials. For information, visit www.xfinity.com/acp.
"United Way's 211 program is a valuable resource connecting residents to important information and community services in Grundy County," said David Pietryla, Comcast's manager of community relations in Grundy County.
"Comcast is proud to partner with the United Way of Grundy County and its 211 program to help families connect to the Internet through Internet Essentials and ACP."
To get help, dial 211, text your zip code to TXT211 or search online at www.findhelp211.org
The United Way of Grundy County funds vital programs and services for the health, education and financial stability of every person in every Grundy County community. To learn more about the United Way, call 815-942-4430, email info@UWGrundy.org or visit www.UWGrundy.org. Like United Way of Grundy County on Facebook, @UnitedWayofGrundyCounty. Follow United Way of Grundy County on Twitter at @UWofGrundyCnty.
Karen Nall is the executive director for United Way of Grundy County. Community Pulse is a weekly column that provides a dedicated space for Grundy County-area nonprofits, schools and organizations to share news and information about their organization.