The Corn Festival, an autumn tradition dating more than 70 years, returns to Grundy County this week.
The festival, which began Wednesday and runs through Sunday, features entertainment, ax throwing and pony rides, according to its website.
There will be a fireworks show Saturday evening.
The Scarecrow Stroll will be open all day at Chapin Park through Saturday. This year's theme is "Fun for Generations." A winner will be selected from each of the eight categories, including best of theme, most creative, best individual youth and people's choice.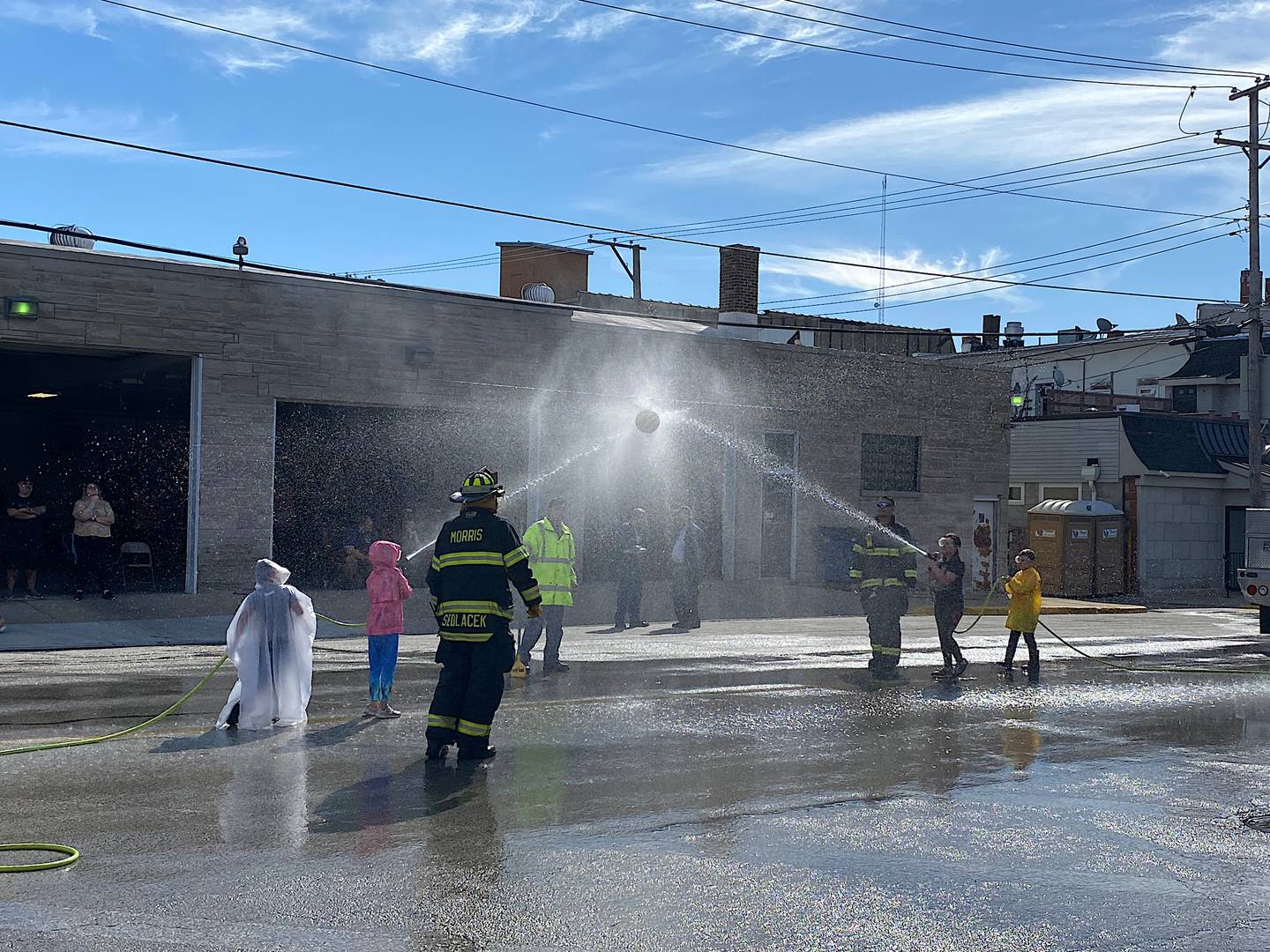 The carnival will be open every day of the festival. It will open at 5 p.m. Thursday and Friday and 1 p.m. Saturday and Sunday. Wristbands are $25.
The festival also will feature ax throwing, which will cost $5 for three throws and is restricted to those 10 and older. Participants will be guided by an ax master, who will help them learn how to throw and practice the aim, power and trajectory of their throw. The fair will have axes of different sizes and weights. For information on ax throwing, visit cornfestival.org/activities/registrations/mobile-axe-throwing-registration.
Daily highlights of the festival include:
7 p.m., Thursday: Frankfort Bass performs on the courthouse lawn.
11 a.m. Friday: Pony rides on Franklin and Main streets
8:30 p.m. Saturday: Fireworks sponsored by the city of Morris and D'Arcy Chevrolet
2 p.m. Sunday: Grundy County Corn Festival parade
The festival's entire schedule can be found at cornfestival.org/full-schedule.
For more information, visit cornfestival.org.