MORRIS – Nestled in historic downtown Morris is an arctic themed coffee bar. But don't let the frosty exterior fool you.
Inside, customers are met with a warm atmosphere perfect for working, studying or reading your favorite book.
Alpine Coffee Bar opened in 2020 during the pandemic as a way for mother and daughter Jacki Wickens and Brianna Spraggon to keep their boutique next door open.
"We own the boutique next door," Wickens said. People are always asking for a fresh cup of coffee, a place to grab a bit to eat, a place to sit down and relax. We have both wanted to open something like this, and then COVID happened and it shut us down for more than six weeks, we got the idea and ran with it."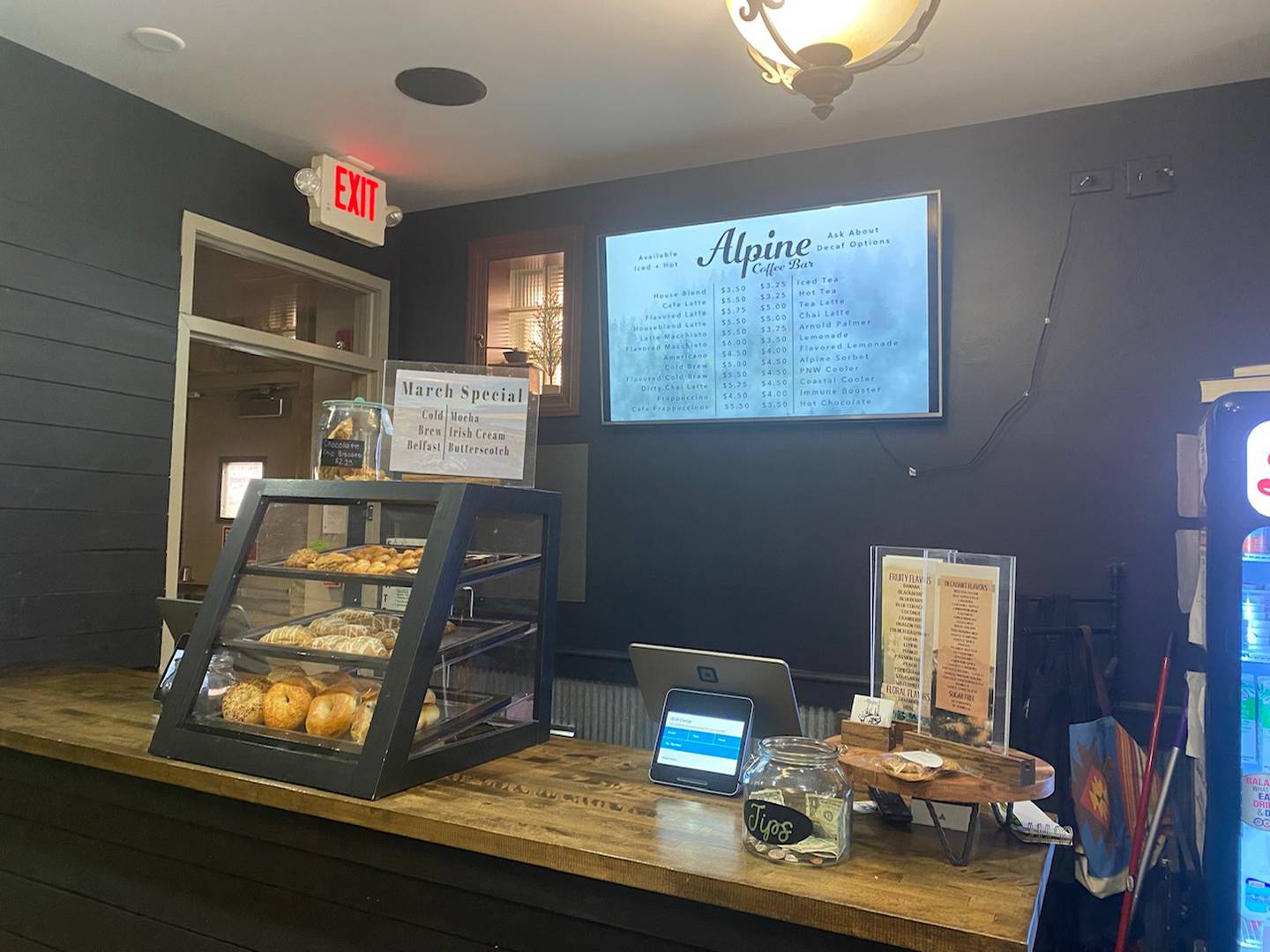 Consumers are met with immediate comfort, warmth, and coziness upon arrival. The overall aesthetic of a relaxed winter evening is complimented by every element of the bar, from the large array of books littered throughout, to the wood tabletops, complimented by wood tabletops and forest green couches.
"It's a beautiful building," Wickens said. "We really didn't need to do a whole lot to get the feel we were going for. The stone was already here. It was pretty easy for us to run with it."
The atmosphere is complemented by the large variety of beverages offered. Alpine offers everything from the house coffee, lattes, Americanos and Frappuccinos, to lemonade and hot chocolate. Each month brings in a new drink special. This month is "magically delicious" inspired by St. Patrick's Day and of course Lucky Charms.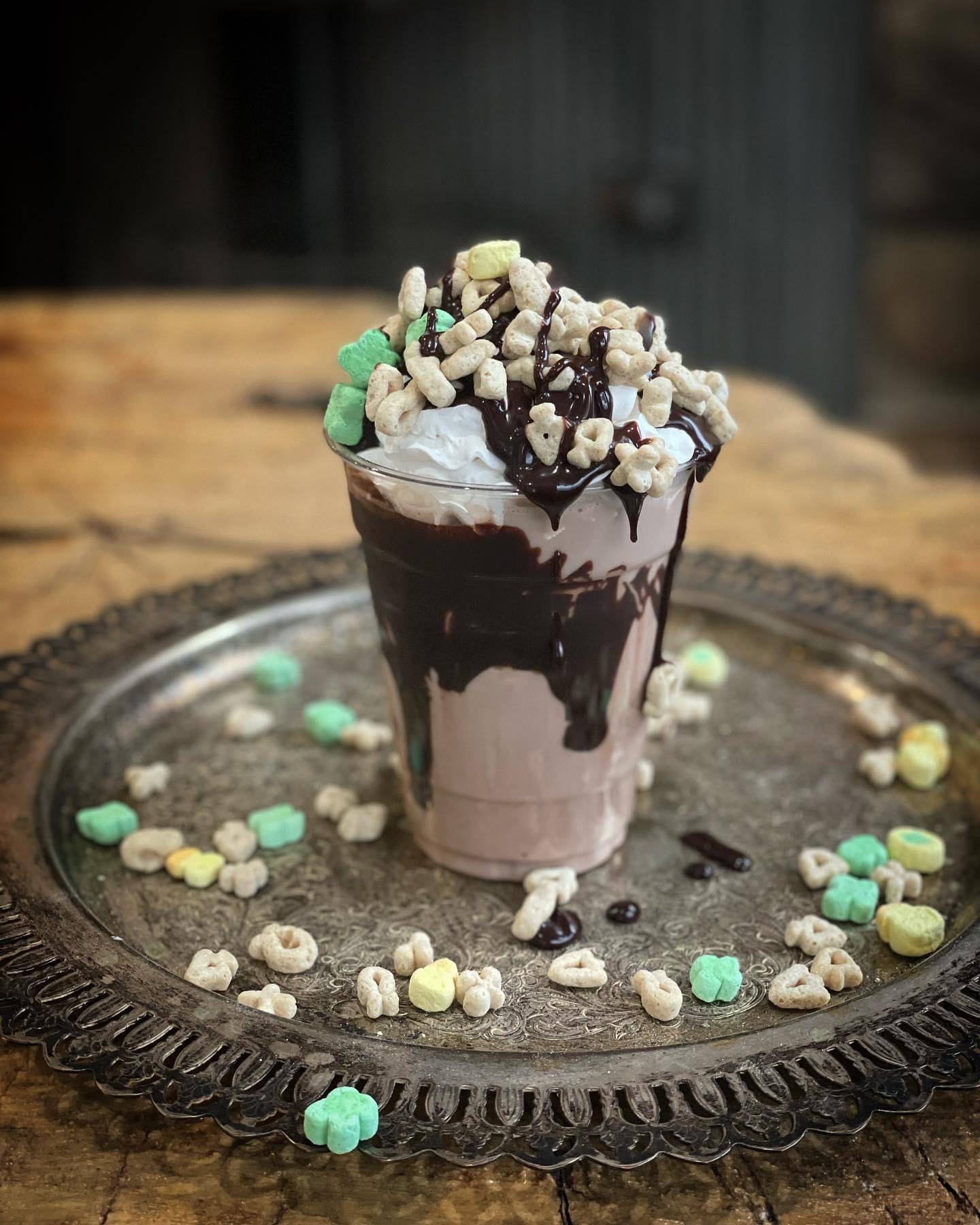 "We like to put twists on normal stuff," Spraggon said. "Like, instead of caramel macchiato, we do toasted marshmallows macchiato. I think we are a little unique because we have a lot of flavors and we consistently have those flavors. We do not have seasonal flavors. If you want to come in July and grab a white chocolate peppermint, we always have it."
With its obvious charm it is no wonder Alpine has begun expanding into new ventures. For a year, it has hosted a book club This month's book is "Room" by Emma Donoguhue. Alpine will post each month's book on social media with the details. Joining is $25 and includes the book and a light dinner.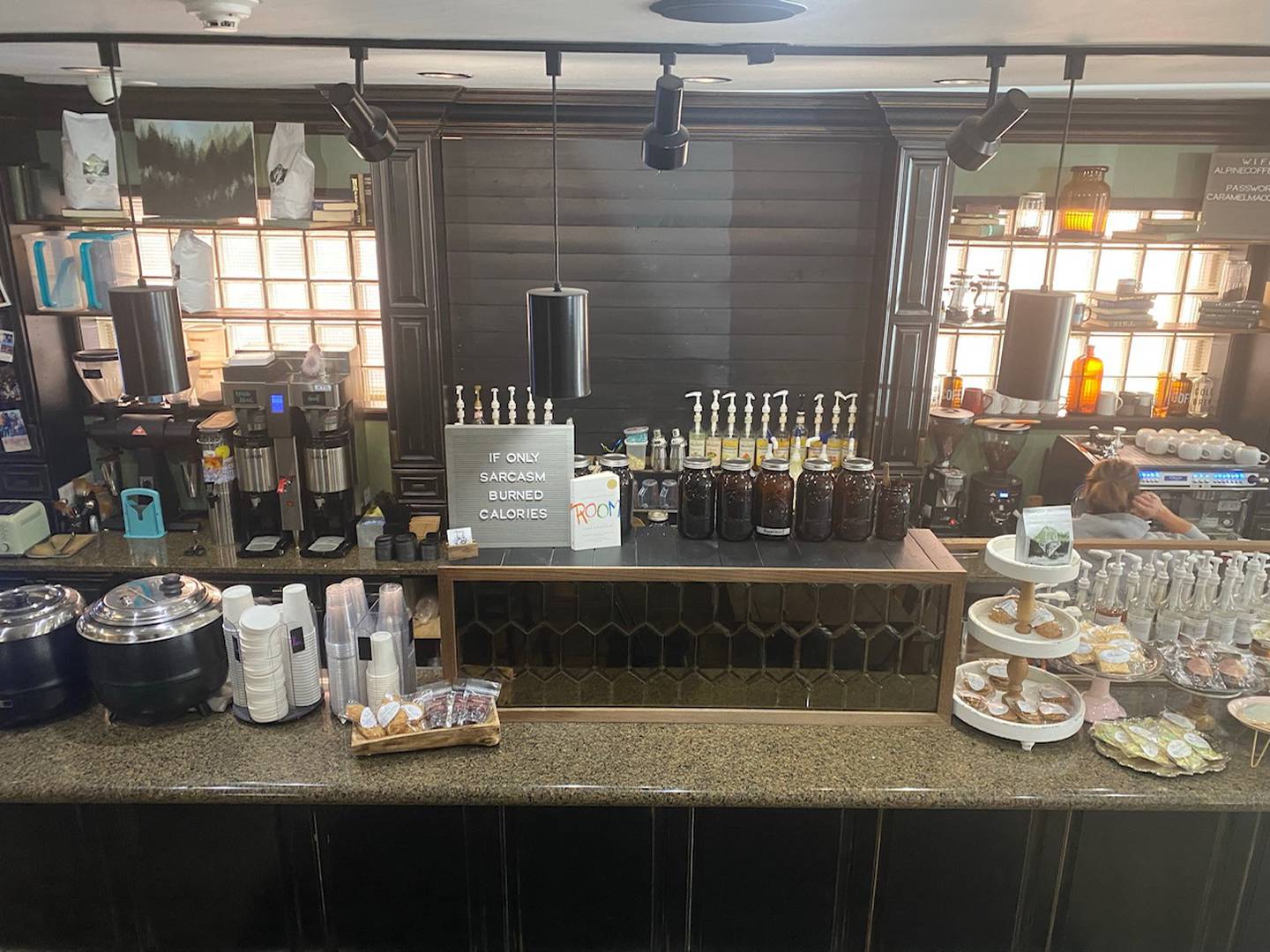 "We are all very much readers," Wickens said. "One of our baristas is a retired reading teacher. We picked out the books in the beginning, the first being Bridgerton, but now we have converted to this little lottery system where we draw a name from the people who attend to pick the next book."
Alpine offers yoga four times a week. The class meets Monday, Wednesday, Thursday and Friday, for $10 a class, $30 a week or $50 a month for unlimited classes.
For information on Alpine Coffee Bar, visit alpinecoffeebar.com.
For information on book club, yoga or scheduling events , call 815-710-5000.