MORRIS — With so many people in Grundy County affected one way or another by the COVID-19 pandemic, the need to provide those people help has increased.
We Care of Grundy County, in partnership with Exelon and United Way, among others, has added both space and programs to help those who need it most.
The construction work has begun at the Shirley Kiss Center, located at 530 Bedford Road in Morris. According to We Care Executive Director Eric Fisher, the offices that are currently located in the front of the building will be converted into classrooms and the offices will be moved to the back of the building. He said the prior building that house We Care had about 3,200 square feet. The current building is 18.000 square feet.
"We are using all of it," he said. "We are excited to be adding on.
"This will make it a lot easier for people, especially those that might be coming to us for the first time. Now, when someone enters through the back door, they have to walk all the way through the building to get to the offices in front. They are already stressed out about having to come here, and then to have to search for the offices just adds to it.
"In the back, we will have a reception area as well as the offices. In the rooms that are currently the offices, we will have three dedicated classrooms as well as a 1-on-1 meeting room where a client can meet with one of our workers and discuss that their needs are."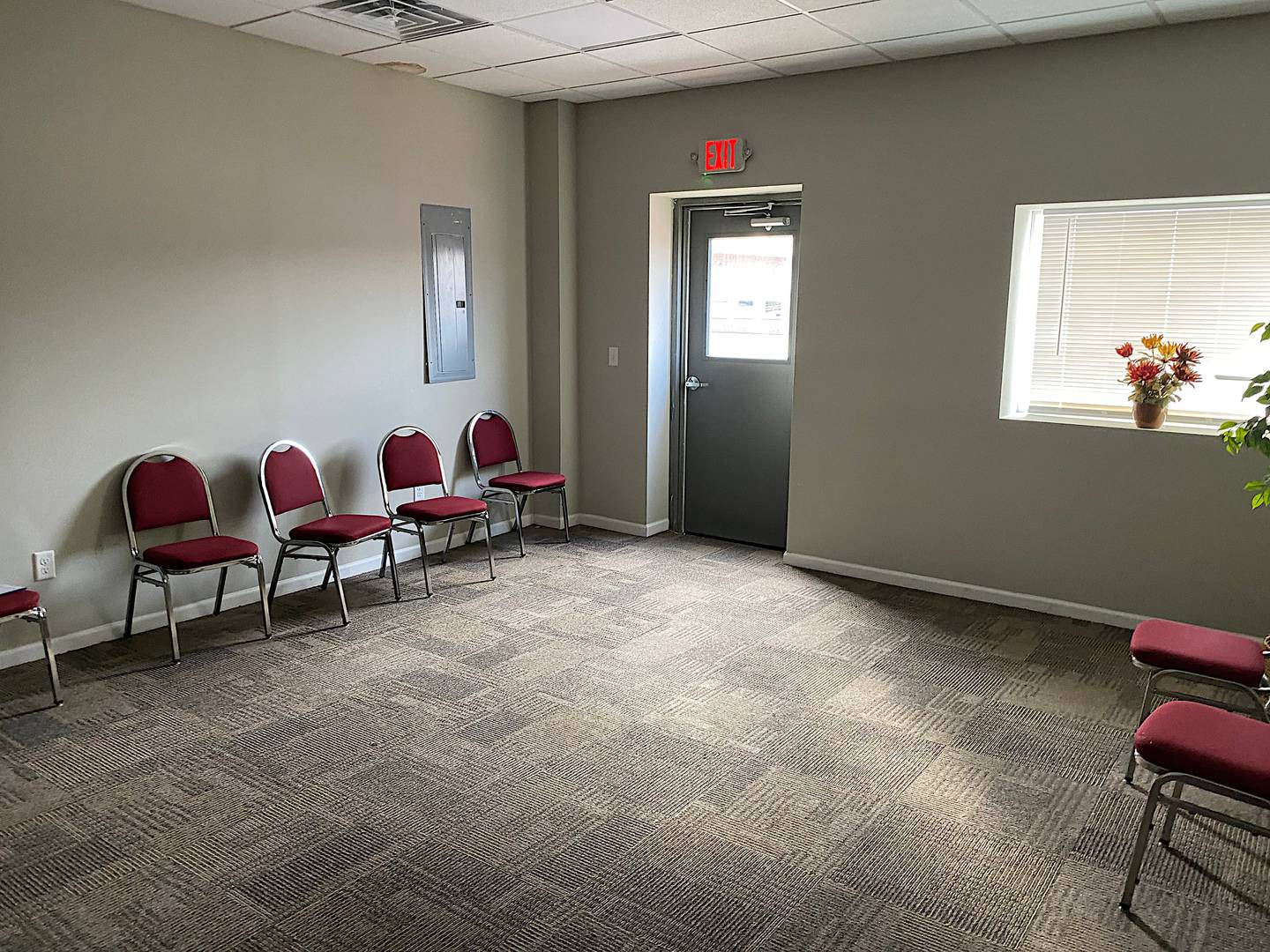 There are currently three programs that We Care offers for those that want help. Interested parties can call 815-942-6389 for more information or to register.
The first is titled Take Charge 101: Skills for Real Life. We Care is collaborating with the Disabilities Resource Center and modeling this class around their existing Fast Track program. Take Charge 101 is a free class open to adults with disabilities who are interested in improving their life and honing their basic life skills. A wide range of topics will be covered each month, including:
• Healthy Relationships
• Stress Management
• Advocacy
• Jobs
• Finance
• Basic Automotive Maintenance
• Technology
• Cooking
"One of the biggest things in that class is self-advocacy," Fisher said. "A lot of people don't really know how to be an advocate for themselves and ask for help if they need it."
The second program is called Family to Family. We Care is teaming with the Morris Hospital Foundation and the National Alliance on Mental Illness (NAMI) to provide an educational program for family, significant others and friends of people with mental health conditions. It is a designated evidenced-based program. This means that research shows that the program significantly improves the coping and problem-solving abilities of the people closest to a person with a mental health condition.
"This is a peer-to-peer group," Fisher explained. "It is taught by people who have been in the exact situation that those taking the class are in. It's such a relief to the clients to see that there are others that know exactly what they are going through.
"The first time we had it, we had so many people that we had everyone in our front office."
The group setting of NAMI Family-to-Family provides mutual support and shared positive impact, and participants learn:
• How to solve problems and communicate effectively
• Taking care of yourself and managing your stress
• Supporting your loved one with compassion
• Finding and using local supports and services
• Up-to-date information on mental health conditions and how they affect the brain
• How to handle a crisis
• Current treatments and therapies
• The impact of mental health conditions on the entire family
The third program is called ACEs, which stands for Adverse Childhood Experiences, for which We Care partners with Easter Seals and Crossroads Counseling.
There is a powerful, persistent correlation between the more ACEs experienced and the greater the chance of poor outcomes later in life.
The ACE's Parenting Program provides parents with education about the effects of toxic stress, how to be trauma informed and build resiliency, how emotional intelligence, mindfulness and your own personal love language can help you better understand yourself, your child and your relationship, self regulation and coping strategies, practical solutions to parenting issues, brain science and how it is related to trauma, how adverse experiences may be effecting your child's life, health and behavior and what to do about it.
If your child has experienced trauma or trauma is impacting your ability to parent, this FREE educational program may help.
The ACE's program began Wednesday, October 20 from 9-10:30 a.m. and meets every Wednesday for five weeks. Free childcare and meals are provided.
The ACE's Parenting program is made possible by a grant from the Gerald D. Abel Endowment and the Community Foundation of Grundy County.
"This class helps people deal with setbacks," Fisher said. "It also shows how adverse experiences can affect your life and how to cope with it and build stronger relationships."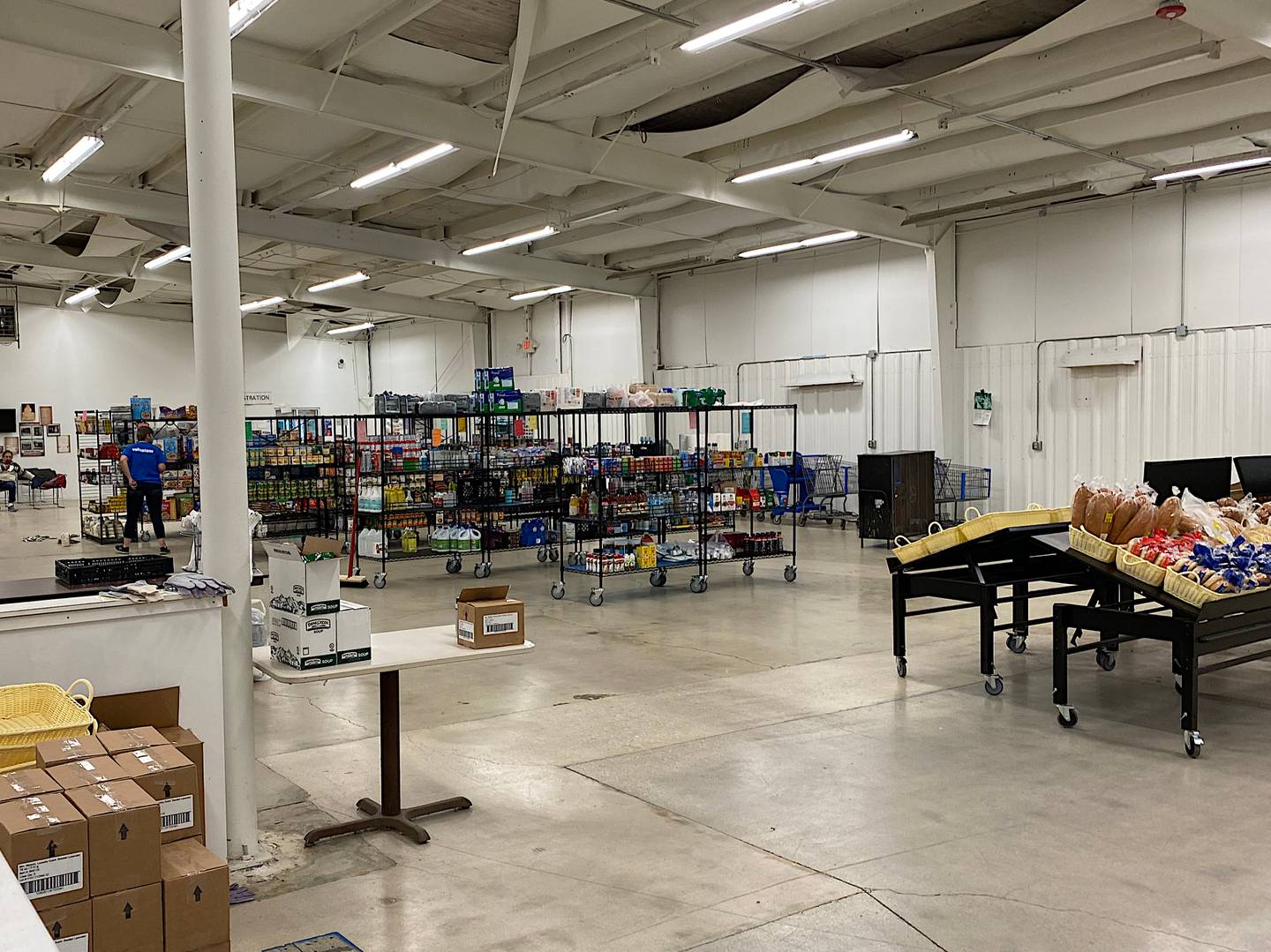 Fisher said that We Care is also planning to hold a tenant prep class for those that are renting.
"We will teach them about rental insurance, their obligations as renters, establishing a relationship with the landlord, and steps they can take if they are in trouble. Housing is a major issue with a lot of the people that we see. It's a huge struggle for low-income families to afford housing, and we feel stronger education is the key to success."
Fisher said that We Care will always be there for those that need immediate help, but that he hopes the programs can teach them how to get to the point where they can help themselves.
"We can give food, rent and utility assistance all the time," he said. "But, it goes to the old saying about giving a man a fish and he eats for a day, but teach him to fish and he eats for the rest of his life. We want to teach the people that come to us how to fish. It helps them feel better about themselves and sets them on the path to being successful.
"We know we couldn't do it without our partners. So many organizations have been so gracious and helped us out. Exelon really helped with the construction of the new offices. They came two days and had about 15 people each day. They painted and also gave us a check for $2,500 for the build-out.
"We were also the recipient of a United Way grant, and we partner with the Salvation Army for a program called Pathway of Hope that is a faith-based program that helps people set goals and has been a real success."