A massive police force descended on the tiny town of Mazon on Thursday evening after a Grundy County deputy was shot and the suspected gunman was captured a short time later, police said.
The deputy was shot shortly after 5 p.m. on Route 47 near Mazon, according to the sheriff's office.
"Thank you to all assisting agencies who helped apprehend this offender, and to all our residents who called in tips and information," the Grundy County Sheriff's Office said in a Facebook post about 7:45 p.m. Thursday.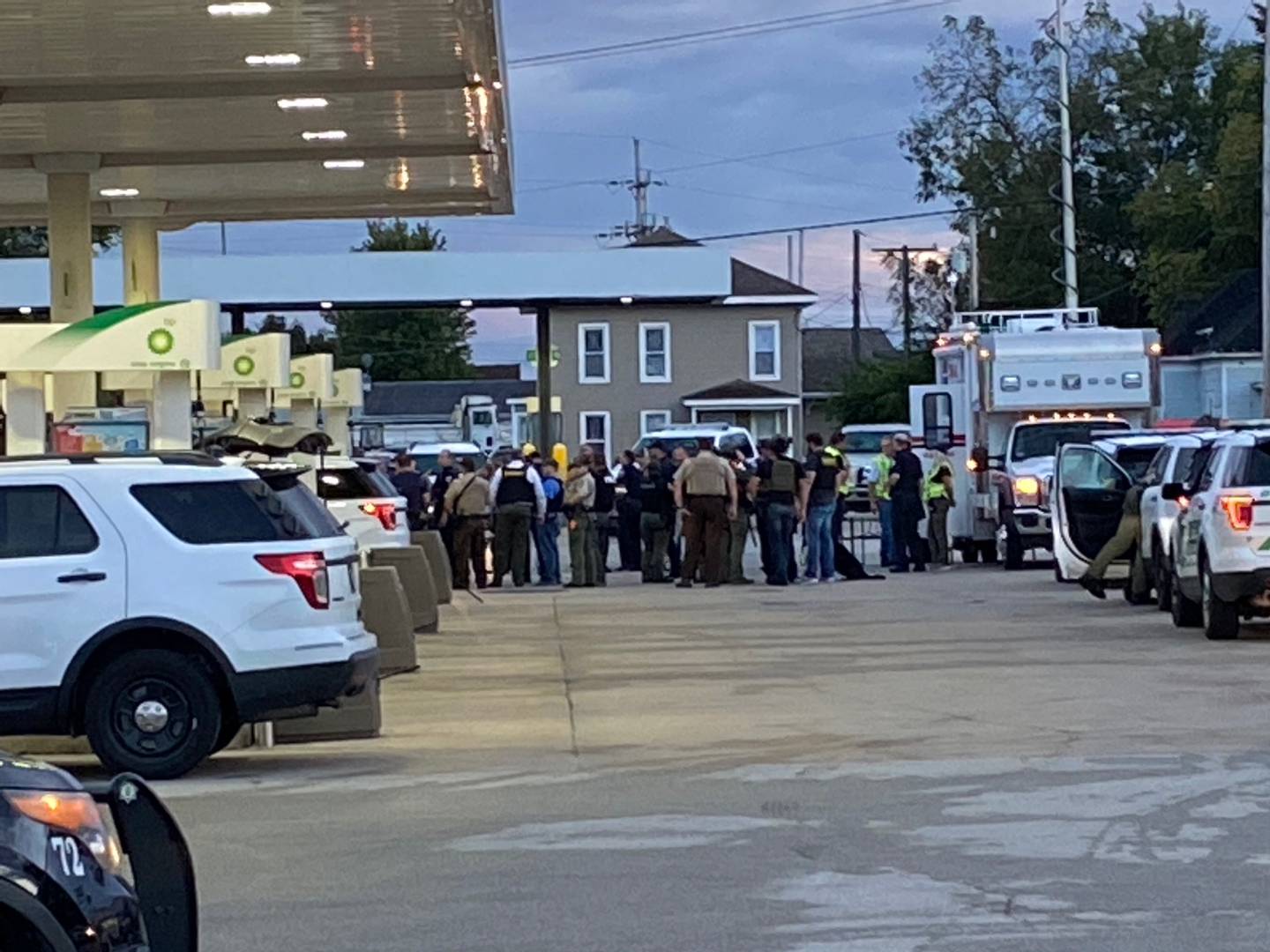 The deputy had initiated a traffic stop on Route 47 at DuPont Road but the vehicle fled, according to the sheriff's office.
"The vehicle was involved in two separate motor vehicle crashes prior to coming to a stop near the railroad crossing at Grand Ridge (Road) in Mazon," the sheriff's office said.
"The offender fled on foot," according to the sheriff's office. "During the foot pursuit the offender fired multiple gun shots at the deputy. The deputy was struck multiple times and is currently under medical care in stable condition."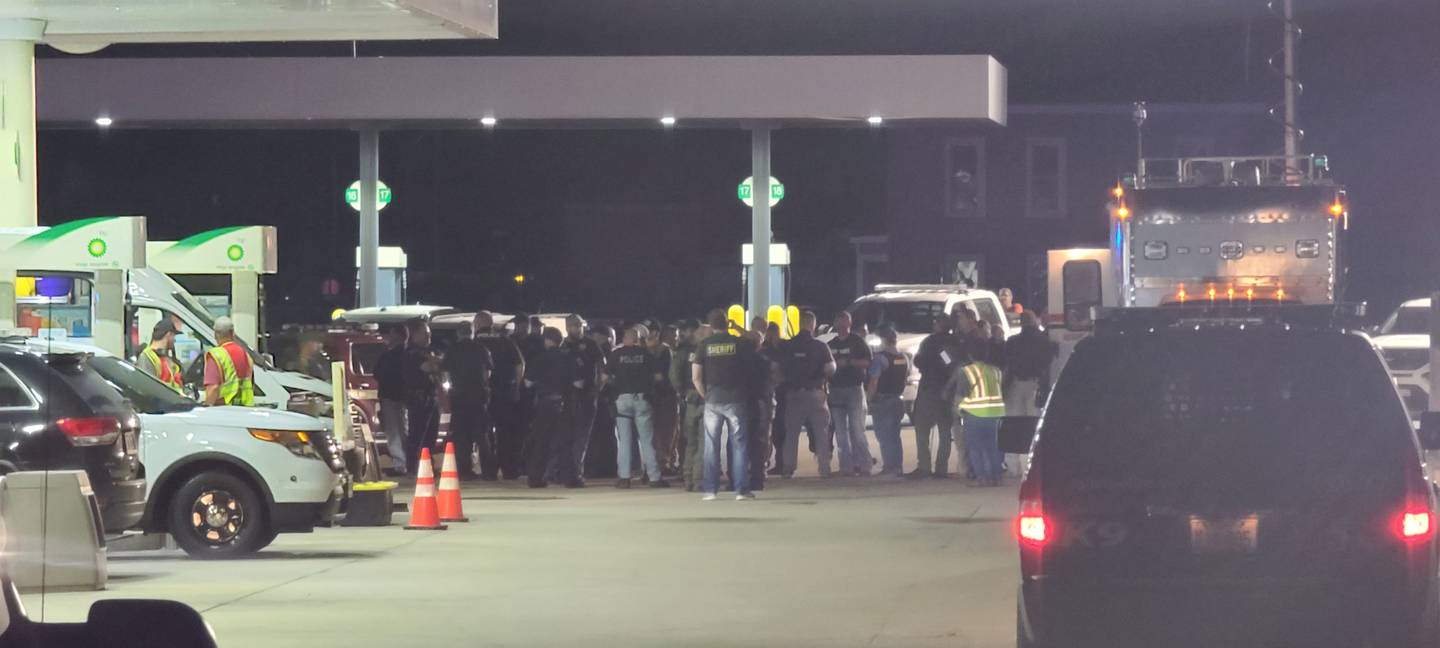 The gunman appeared to be about 18 years old and was wearing a white T-shirt, jeans and one white shoe, according to the sheriff's office. He was not immediately identified after he was captured.
Officers, some armed with rifles, and equipment from the Grundy and Will County Sheriff's Offices, and the Joliet, Dwight, Shorewood Lockport, Coal City and Decatur Police Departments, as well as the Morris Fire Department was on the scene.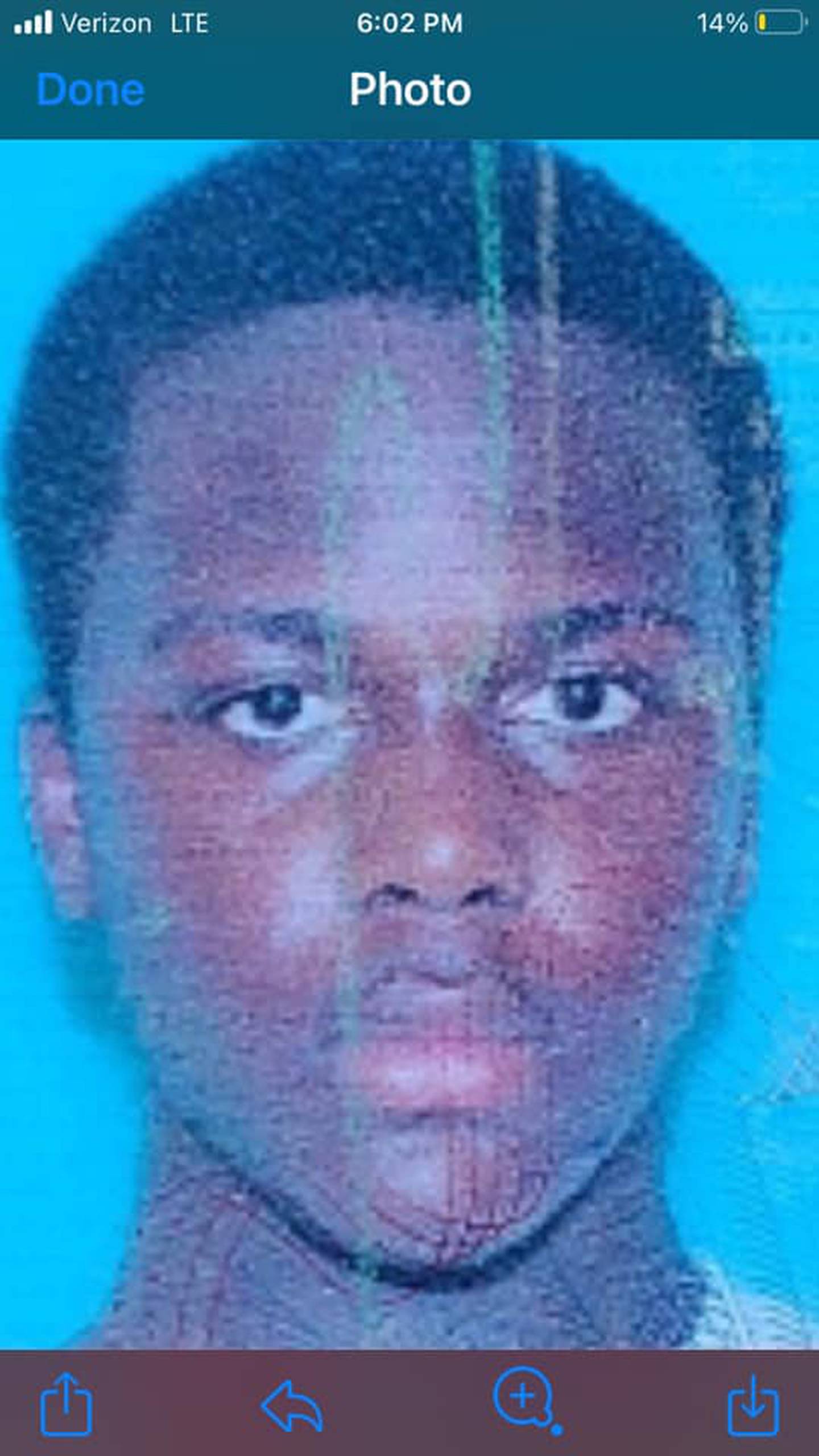 About 200 police vehicles were massed in the area.
Grundy County Sheriff Kenneth Briley could not be reached for comment.