COAL CITY — After watching eight-seeded Prairie Central upset top-seeded Herscher in the first semifinal match at the IHSA Class 2A Coal City Regional on Tuesday night, the Coal City volleyball team wasn't about to let itself be the second upset victim of the night.
The fourth-seeded Coalers took on seventh-seeded Herscher for the third time this season. Herscher had defeated Iroquois West on Monday in a quarterfinal match, but Coal City had swept the Tigers in Illinois Central Eight play during the regular season.
"It's hard to beat a team three times," Coal City coach Pam McMurtrey said. "I was more nervous about this match than I was about the first two we played against them for that reason."
Her nervousness proved to be unfounded, as Coal City came away with a 25-21, 25-17 win, although it didn't start out that way.
Herscher jumped out to a 7-3 lead in the early going of the first set, but Coal City (20-11) crept back into it, finally tying the score at 12 and taking a 14-12 lead on an ace by Maci Baldauf. Herscher responded with three straight points, including an ace by Allison Huizenga, to take a 15-14 lead. Coal City tied it at 15, then took the lead for good with two service points, including an ace, by Mia Rodriguez, who also led the Lady Coalers with six kills.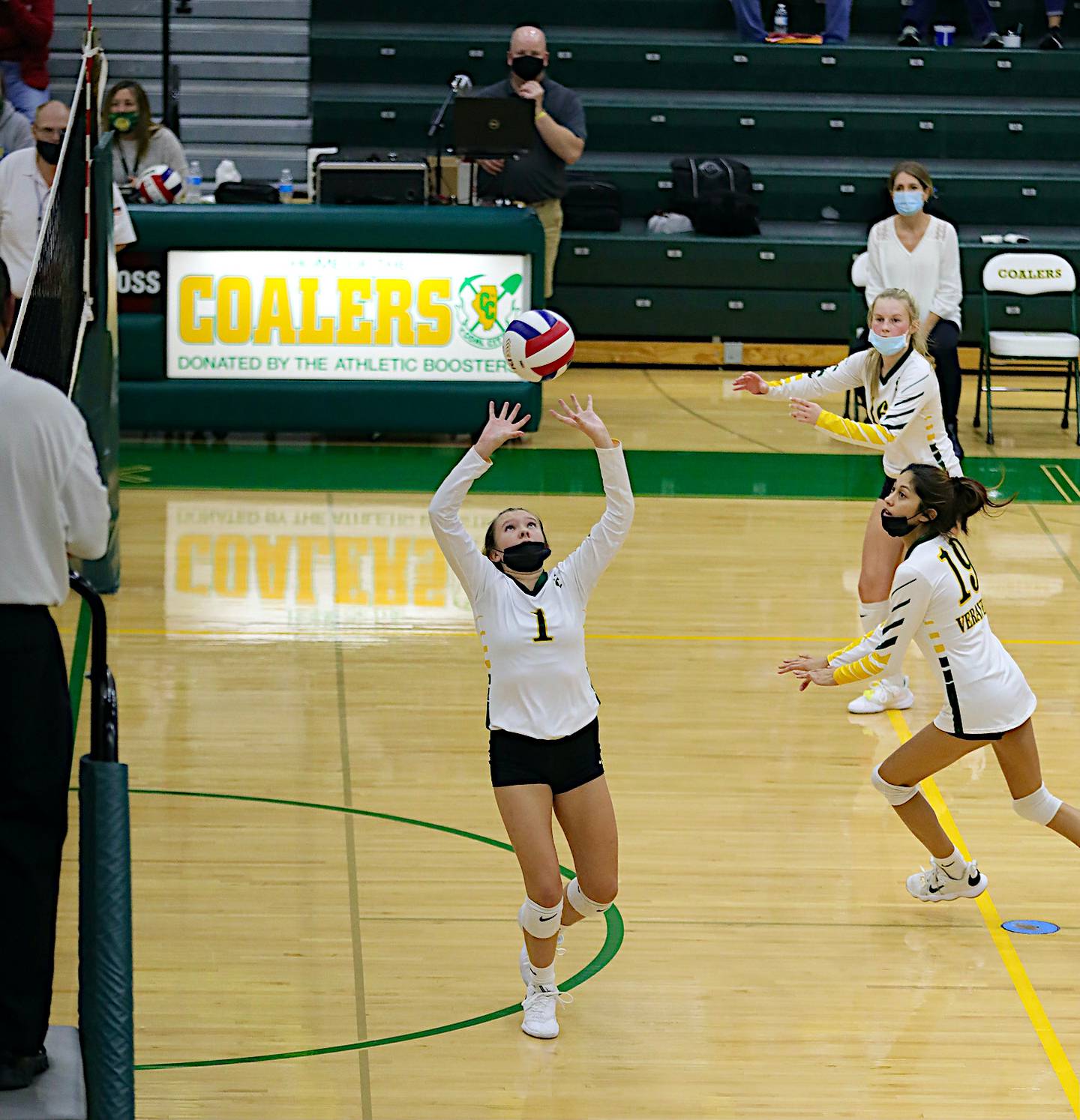 Coal City led the rest of the way and captured the first set. They continued in that fashion throughout the second set, as they never trailed after taking a 4-0 lead that featured an ace by Macaya Garner. The Lady Coaler lead got as big as 20-10 after a kill by Peyton Benson. A kill by Bella Veraveic finished off the match.
"It's kind of our team thing that we come out slow," McMurtrey said. "But, once we got going and got into a groove, the whole team contributed and did a great job, from the girls on the court to the girls on the bench.
"Our passing was on tonight. Grace Norris was outstanding, and so was Maci Baldauf. Our setters were great and Mia Rodriguez played really well. We got big attacks from Gwen Wharrie and Peyton Benson, and Bella Veraveic was very active at the net."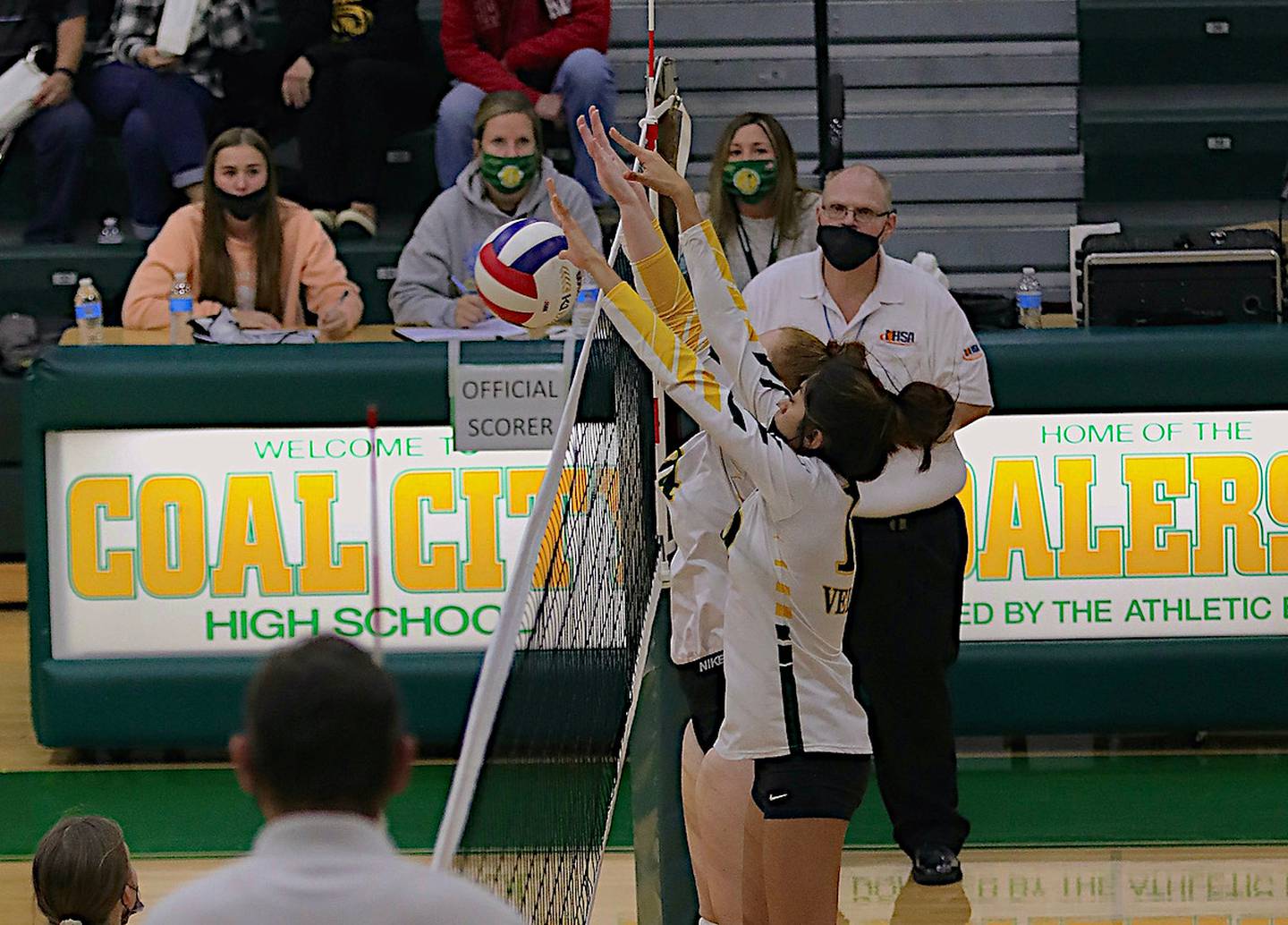 Rodriguez had six kills and an ace for the Coalers, while Veraveic had five kills and a block, Wharrie had five kills and two digs and Benson had four kills and three digs. Addyson Waliczek had 14 assists, three kills and five digs, while Garner had 10 assists, two kills and two aces. Baldauf had 12 digs and an ace, and Norris had six digs and a kill.
Coal City plays Prairie Central for the regional championship in Coal City on Thursday night at 6.