COAL CITY — In the second half of Tuesday night's non-conference girls basketball game against Morris, Coal City coach Brad Schmitt asked his team to do something they rarely do.
The Lady Coalers (7-1) played a 2-3 zone and were able to limit Morris to just eight points after the game was tied at 25 at halftime. Coal City, meanwhile, went 10 of 14 from the free throw line to help put the game away as they emerged with a 41-33 win.
"We went into the South Gym at halftime and went over the basics of a 2-3 zone," Schmitt said. "We never play zone, but we were without some starters [Mia Ferrias and Makenzie Henline] that really help us in the man-to-man. The girls figured out the 2-3 zone.
"We knew we would have a tough time scoring, too, because Morris plays very good defense. We had to figure out a way to stop them."
Coal City didn't have much trouble scoring early, jumping out to a 9-0 lead before Morris (3-4) called timeout with 5:29 left in the first quarter. Morris rallied after the timeout, scoring four straight points - a basket by Libby Wright (8 points) and a single free throw each by Makenna Boyle (11 points) and Addison Stacy - before the mask break. Morris got a bucket by Moriah Mayberry (7 points, 8 rebounds) to pull to within 9-6 before a basket by Makayla Henline, who led all scorers with 18 points, put Coal City ahead, 11-6. Morris scored the next seven points as Boyle sandwiched a pair of baskets around a free throw by Mayberry and a basket by Sophie Hipes (2 points, 6 rebounds), to grab a 13-11 lead. Coal City's Kerigan Copes hit a three-pointer at the buzzer to give the Lady Coalers a 14-13 lead.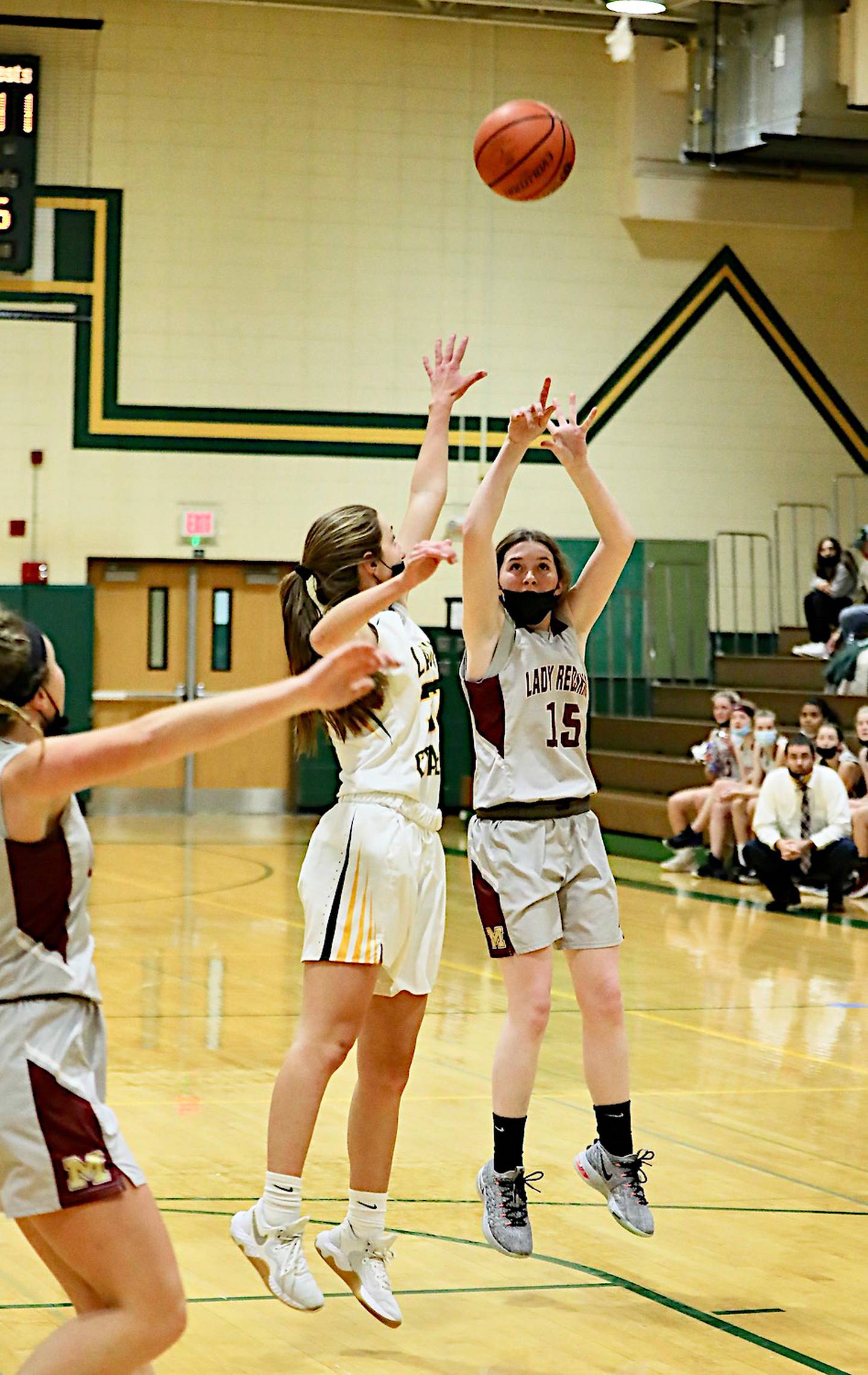 Morris took a 15-14 lead when Bridget Pellens scored her only basket of the game early in the second, but Copes hit another three-pointer to put Coal City ahead, 17-15. Makayla Henline followed with a three-pointer of her own to put Coal City ahead, 20-15, but Boyle scored back-to-back buckets to pull Morris within 20-19. A basket by Molly Stiles gave Coal City a 22-20 lead at the mask break.
Morris got a basket from Boyle coming out of the break, and then Wright hit another jumper to put Morris ahead, 23-22. Audrey Cooper converted a traditional three-point play to put the Lady Coalers up 25-23, but Wright hit a 15-foot jumper just before halftime to make it 25-all at intermission.
"The first half was the best we have played offensively all year," Morris coach Luke Windy said. "After those first few minutes where they had us down 9-0, we played really well the rest of the half. We were executing the offense and hitting open shots.
"After the Ottawa game [a 43-16 loss Saturday], we worked on the offense, being more aggressive, and we got some good open looks."
After halftime, though, it was the Coal City zone that was the difference. Morris scored just one point, a free throw by Alexxis McKerrow, in the third quarter. But, the Morris defense limited Coal City to just four points, a pair of baskets by Makayla Henline, and Coal City led 29-26 entering the fourth quarter.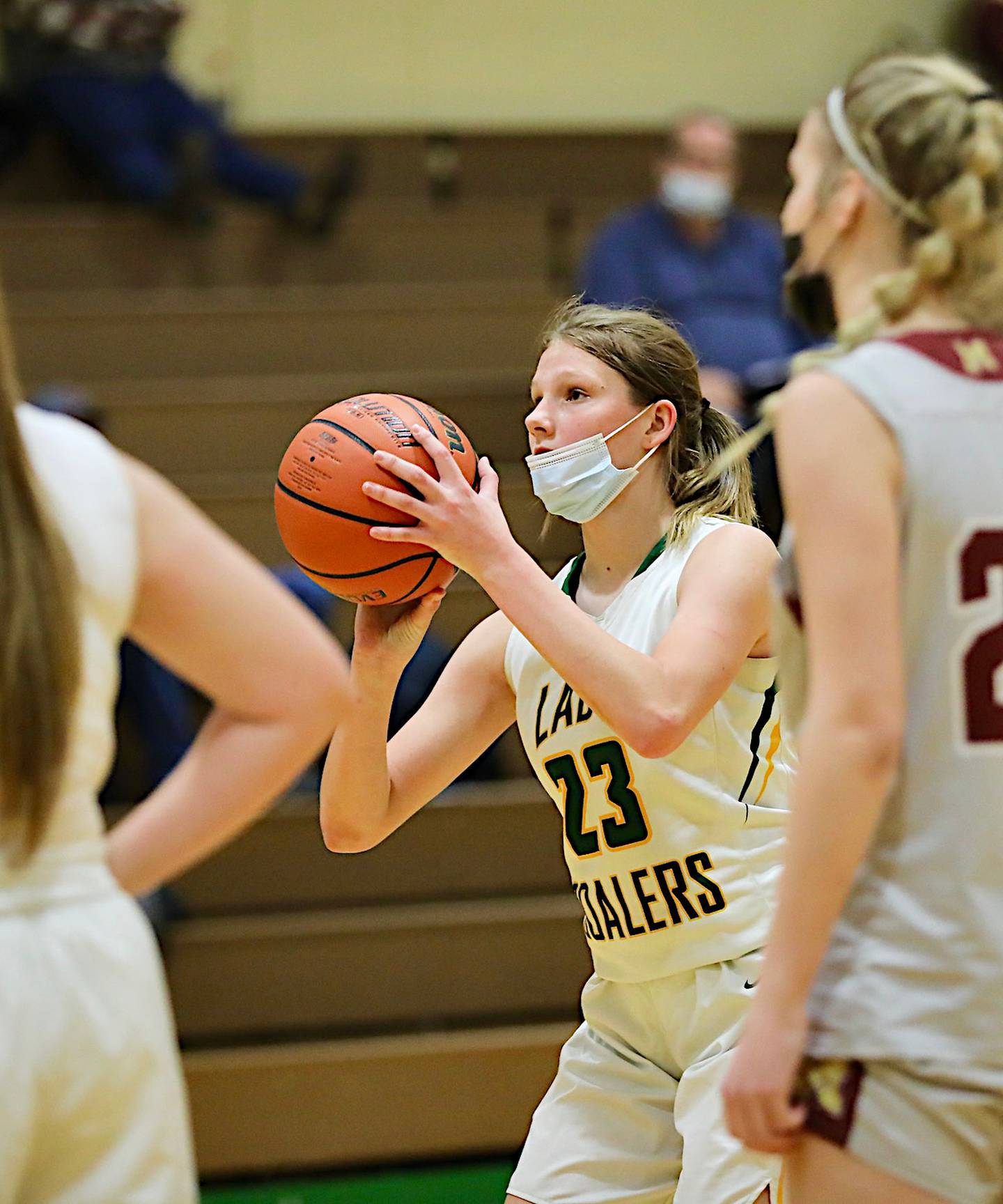 Wright scored on a putback to start the fourth, pulling Morris to within 29-28. Coal City countered with a putback by Molly Stiles (8 points, 9 rebounds) and a free throw by Henline to move ahead, 32-28. Mayberry scored for Morris to make it 32-30, but that was as close as Morris got. Coal City made 10 of 14 free throws in the final 4:20 to keep Morris at bay.
"We knew free throws would be important," Schmitt said. "We could either make some free throws and pull away, or we could miss some and keep it close. We were able to pull away. We have a lot of girls that know how to compete and finish, and I think we're moving in the right direction."
"We ran out of gas in the second half," Windy said. "They hammered us on second and third chance points in the second half, and we struggled offensively when they went to a zone. We've seen a lot of zones this year, but we made some weak passes and we passed up some shots."