YORKVILLE – One of the strengths of the Hinsdale Central boys golf team is depth.
The Red Devils (286) rode that depth while winning Monday's Class 3A Plainfield North Sectional at Whitetail Ridge Golf Club.
Runner-up Wheaton Warrenville South (294) was eight strokes off the pace, while Geneva (304) earned the coveted third place to also advance to Friday and Saturday's state finals at The Den at Fox Creek in Bloomington.
Senior Devon Swoyer led the way for the Red Devils with a 1-under 70 to finish second overall. Simply no one was going to threaten Moline freshman Isaac Rumler, who dominated the Yorkville course with eight birdies and a single bogey for a 7-under 64.
"We are pretty confident most of the time," Swoyer said. "It's whoever plays the best that day, basically. Mully [Jack Mulligan] didn't have his best day – normally he'll be pretty low – but it can be any one of us."
Dru Devata added a 71, Kevin Wesolowski carded a 72, and Alex Rasmussen and Rory Healy each had a 73.
"I think it was a good day for everyone, and even one of the kids who struggled a bit hung in here," Devata said. "I got off to a hot start – 3 under through five – so it was solid. I struggled toward the middle of the round, but I brought it back with a birdie on 10 and was cruising until 17 and made a double [bogey], which was a little costly, but overall I struck it well and had a pretty good day."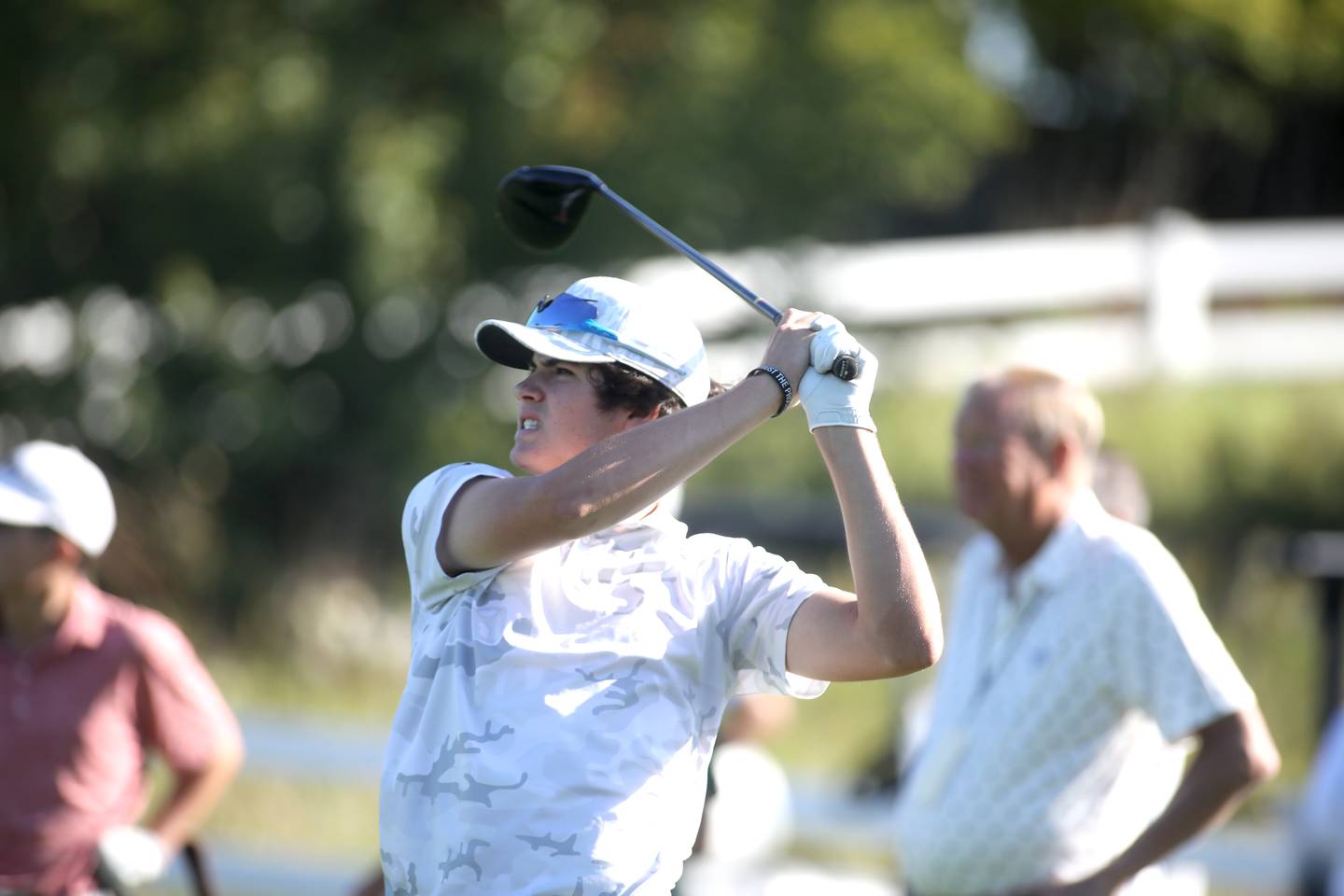 Callan Fahey, Michael Johansen and Charlie Gilligan also had good days to lead the Tigers to state. Fahey and Johansen each fired a 72, Gilligan had a 73 and seniors Chris Myers and Luke Webber added 77s for the team's final score.
"We came into this looking to win," Gilligan said. "We thought as a team and individually. You're playing your own game here, so the goal is to shoot a good score and get thorough individually. If I do that, it boosts our team's chance of getting through."
Geneva got the boost it needed to get past a slew of teams that were right on its heels.
St. Charles North and Plainfield North (306 each), Waubonsie Valley and Batavia (307 each) and Moline (308) were among the five teams four strokes or fewer behind the Vikings.
Underclassmen led the way for the Vikings, with freshman Blake Makowski and sophomore Matt Trimble each firing a 74.
Plainfield North's Casey Sanborn and Glenbard West's Ivan Blood both shot even-par 71 to qualify for state individually.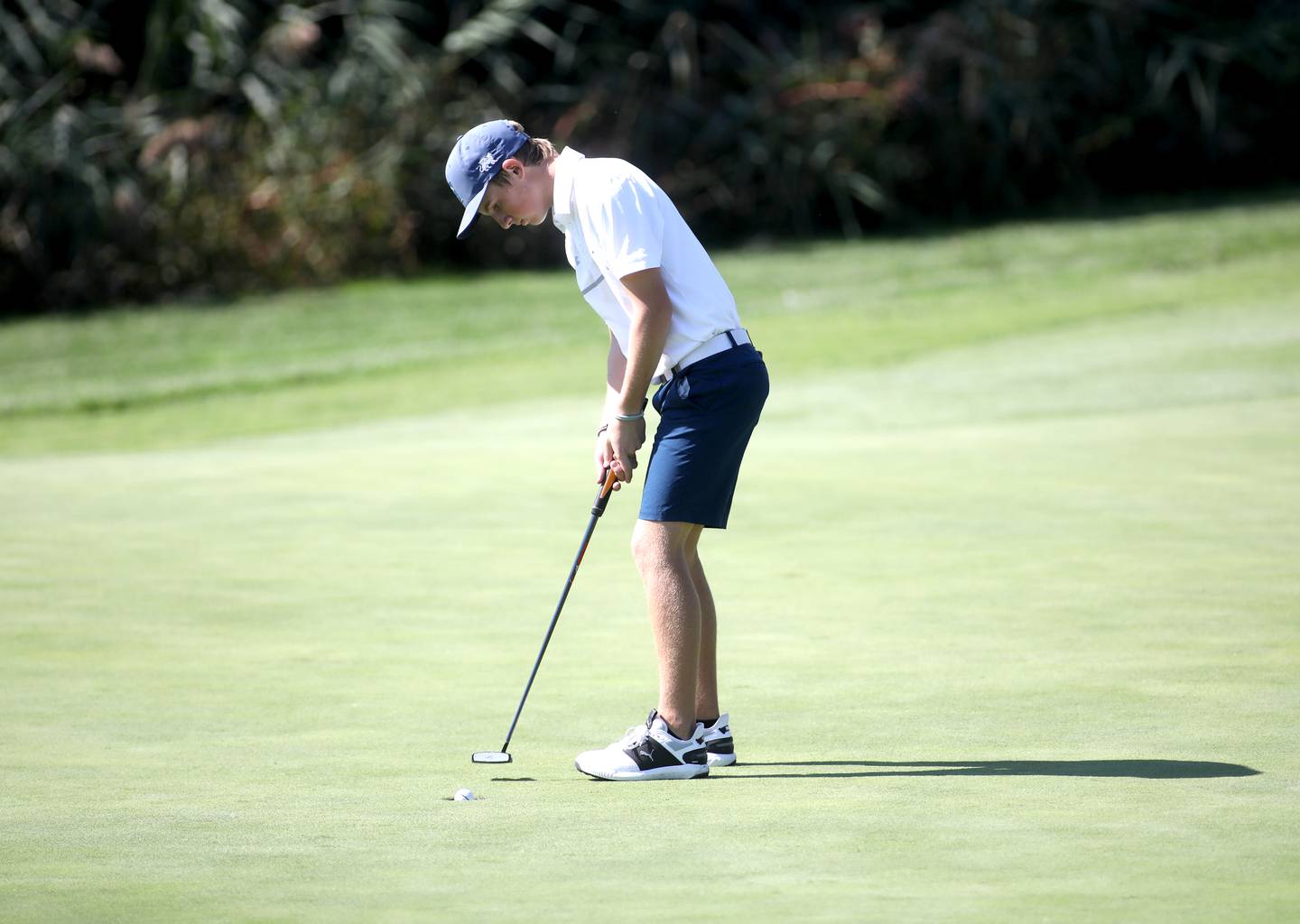 Other individual qualifiers included Plainfield South's Aiden O'Sullivan, Batavia's Andrew Freedlund, Benet's Charles Davenport, St. Charles North's Clay Heilman and Downers Grove South's Conor Lynch, who all shot a 72.
Glenbard West senior Grant Rosich, Yorkville senior Justin Goebel and West Aurora sophomore Jake Anderson each finished with a 73. They were forced into a playoff for the final two qualifying spots.
Anderson, who aced the 172-yard 17th hole, bogeyed the second playoff hole while the other two survived, extending their high school playing days through the weekend.
https://www.shawlocal.com/kendall-county-now/2023/10/03/boys-golf-hinsdale-central-rides-depth-to-title-at-3a-plainfield-north-sectional/