David Douglas Jr. is living proof that patience is indeed a virtue.
Yorkville Christian's 6-foot-5 senior guard put up record-breaking numbers this season. Douglas scored the most points in the state, 33.8 points per game. He scored 50 or more points four times, highlighted by a 66-point game. A smooth catch-and-shoot player, Douglas showcased an even more well-rounded scoring ability as a senior, looking every bit like a next-level talent.
And yet, Douglas' recruitment remained quiet, surprising for someone with that ability.
But he kept the faith.
"My parents and other people were telling me to be patient, don't panic, just take your time," Douglas said. "We are big believers in God as a family. We just trusted in God. We didn't worry about the outside stuff, just what I can control, like playing hard. It ended up paying off."
Indeed, the reward came in whirlwind fashion.
Sundance Wicks, who reached out to Yorkville Christian coach Aaron Sovern during the season about Douglas while an assistant at Wyoming, was hired as Wisconsin-Green Bay head coach March 14. The next day, Wicks extended a scholarship offer to Douglas.
Wicks met with Douglas and his family during a campus visit March 18, and Douglas made his verbal commitment to Green Bay on Monday.
"Had a really good talk with coach Wicks – he was fired up and had a lot of energy," Douglas said. "He showed us around and stuff. I liked the feel Green Bay had. It's a close community. Everybody seemed connected and supportive. I talked it over with my family and we ended up making a decision."
Green Bay and former coach Will Ryan had reached out to Douglas before the season, but he did not hear from the Phoenix since then.
Douglas did not even realize that Green Bay had a coaching change until Wicks, a first-time Division I head coach, reached out and extended the offer during their first conversation. Douglas is Wicks' first recruit at Green Bay as he looks to reshape a roster coming off a 3-29 season.
"It was very unexpected," Douglas said. "Coach [Sovern] did mention somebody from Wyoming was interested during the season, but I wasn't sure who it was. [Wicks] reached out, it was unexpected, offered the same night. We did some looking into it. It is rebuilding, but we have faith that I can go there and I can make some things happen. It was kind of surprising to not hear from a school and then the coaching change and then I end up committing."
Douglas, who had multiple Division II offers in hand, had seen interest perk up. Columbia University out of the Ivy League, who had come to Yorkville Christian for a workout, offered Douglas, a 4.0 GPA student, the day after Green Bay.
But Douglas decided not to wait any longer to make his choice.
"It was really just a family thing," he said. "We went on a visit and it was a good feeling that we all had. We did our research, we saw coach was a good coach. With the transfer portal thing you don't want to wait and lose an opportunity. We saw it as a good opportunity and ended up taking it."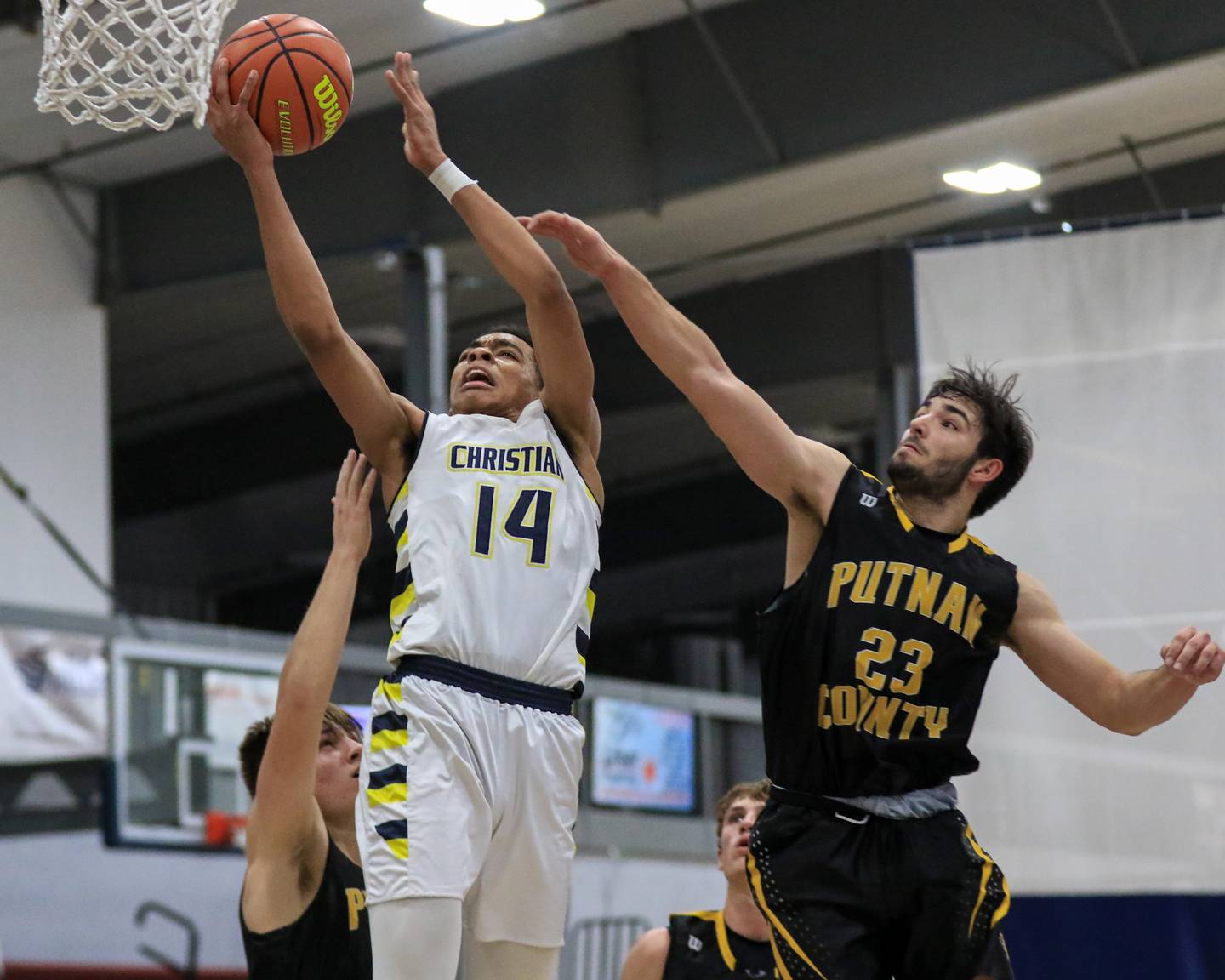 Douglas, a starter on Yorkville's 2022 Class 1A state championship, took on a much greater role this past season as the only Mustangs' player with experience from the title run. The two-time Record Newspapers All-Area pick twice broke the school's single-game scoring record, the second time a 66-point effort. Douglas' 339 free throws are a state record and 1,083 points are seventh-most in IHSA history.
Douglas provides a much-needed scorer on one of the worst shooting teams in the Horizon League over the last two seasons, the worst this past year. Green Bay, whose last NCAA Tournament appearance came in 2016, is coming off three consecutive losing seasons but Wicks, a former assistant and associate head coach at NIU, offers a fresh start.
"I'm excited for DJ," Yorkville coach Aaron Sovern said. "With a new coach coming in, I told him you don't need to worry about him leaving the first year, so you guys can grow together. I think there is a decent chance [Douglas] is going to come in and get some time. As good of a player he is, he's that much better as a kid. That was my message to coaches, is you are going to have no worries with this kid with behavior and academics. He is going to be in the gym."
While Douglas and his family were content to play out the season recruitment-wise, and Sovern reinforced that message, he admitted that behind the scenes he was freaking out wondering why schools were not calling on Douglas. It was frustrating, and Sovern admitted he was disappointed that some in-state schools did not show interest.
But Douglas ended up where he was supposed to be, and Sovern is excited for him. Wicks sees Douglas as a dynamic guard capable of playing multiple position, similar to how he was used at Yorkville Christian.
"It was definitely a relief to get it done," Douglas said. "I wasn't expecting to be committed this early, actually. I was expecting it to happen later. But it's a relief. I'm happy to know where I'm going."