OSWEGO - The Oswego Chamber of Commerce hosted a candidates forum Monday evening, March 20, in advance of the April 4 consolidated election. Seven candidates attended the forum at the Oswego Fire Protection District Station 1 at 3511 Woolley Road.
Republicans in attendance were incumbent Village President Troy Parlier and Trustees Terry Olson and James Marter II, all running for reelection. Current Planning and Zoning Commissioner Jason Kapus, also is running for a board seat on Parlier's slate.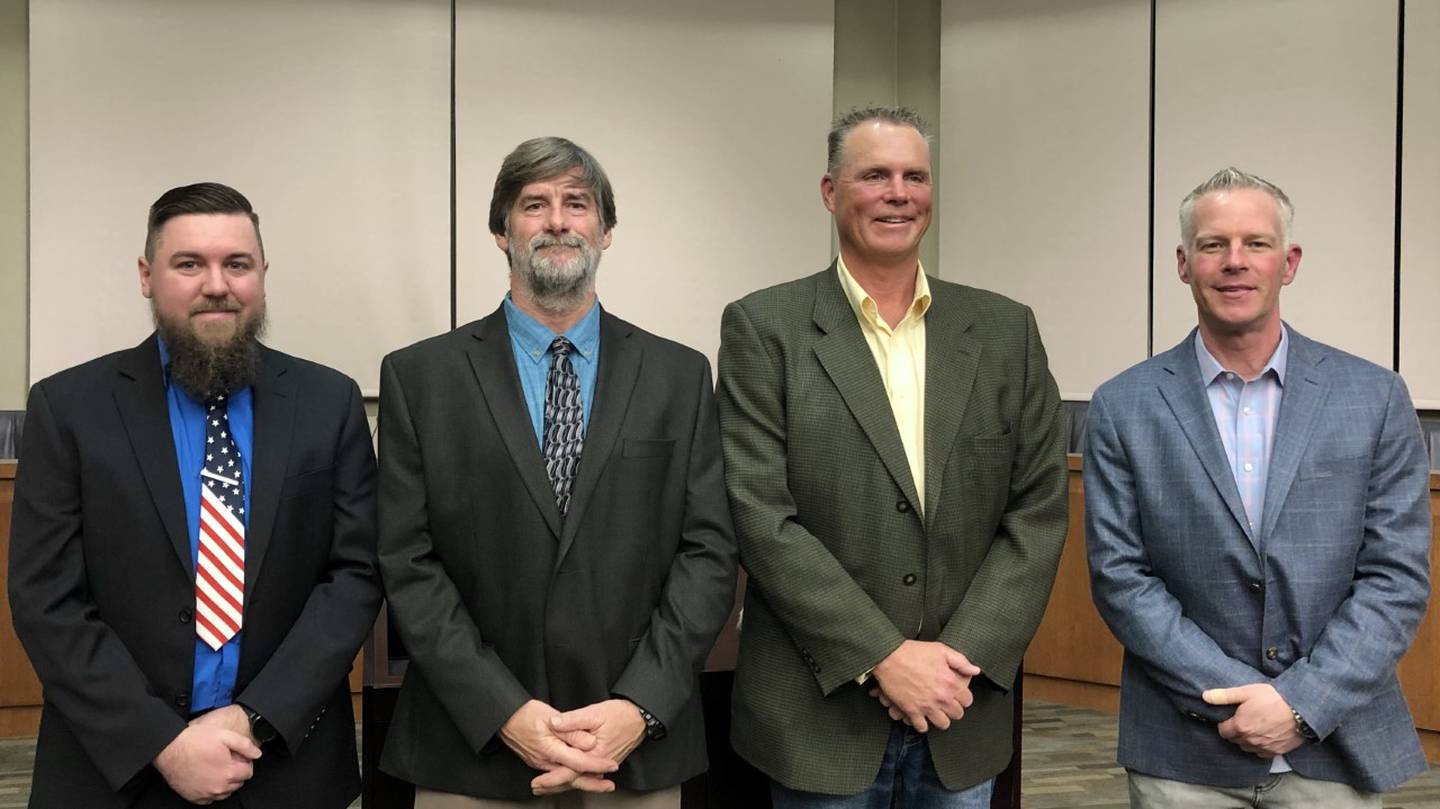 The Democratic slate consists of Ryan Kauffman, challenging Parlier for Village President, and Karin McCarthy-Lange, Luis Perez and Andrew Torres who are vying for Village Board seats. Perez was the only candidate not in attendance.
Democrat and Republican candidates agreed on several issues, including the need for Lake Michigan water sourcing, supporting first responders and growing local businesses.
However, candidates disagreed on the cost of the water sourcing and how water rates will be affected, residential development, campaign contribution transparency and the downtown tax increment financing district's apparent success or failure.
The forum was conducted in four rounds, mediated by the Chamber of Commerce President/CEO Angie Hibben and attorney Richard Warner.
In the first round, each candidate was allowed three to five minutes for introductory statements, followed by two rounds of questions and answers in which candidates were given three minutes to respond to each of four questions.
In the final round, each Village Board candidate was given four minutes and presidential candidates were given five to summarize their platform and respond to statements made by others.
Village plans to tap Lake Michigan as the municipal water source through the DuPage Water Commission was one of the most discussed topics of the forum.
Candidates from both sides agreed that obtaining Lake Michigan water is necessary as village aquifers are depleting, but disagreed on what it would cost and the impact it will have on residents' water rates.
In partnership with Montgomery and Yorkville, Oswego will be responsible for just more than $73 million of the estimated $272,050,000 total cost, according to the village's 2023 capital improvement plan.
Democratic candidates argued that residents' water rates have not risen enough in recent years to soften the blow of the water sourcing project. McCarthy-Lange said it would cost the village more than $100 million and rates will go up no matter who is elected.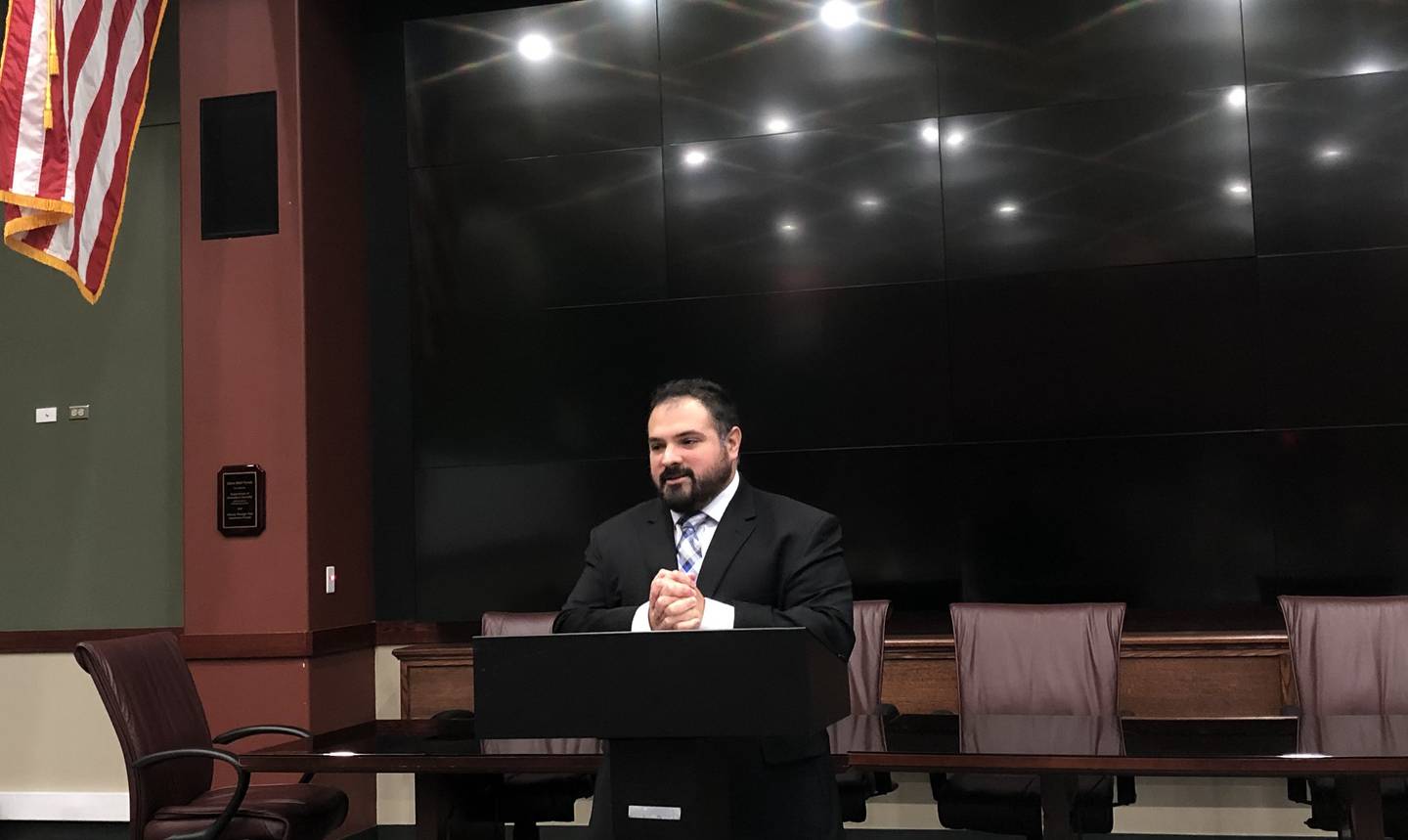 Torres said he believes water rates will rise 80% or more with the switch to Lake Michigan water, while Kapus argued that they would find a way to fund the project while bringing residents' water rates down.
Residential development, especially rentals, was another topic of disagreement between the two parties. The current housing mix in the village is 11% rentals to 89% owner-occupied dwellings.
Kauffman and McCarthy-Lange both said they were against the recent increase in rental developments in the village, especially on Wolf's Crossing Road, which they said cannot support the current development.
Kauffman said he would like to put a "pause" on all rental developments currently in planning or under review by the village. Republican candidates argued that more rental and multifamily housing is needed to support business and industrial growth.
All candidates claimed to support first responders, police and fire, and both parties took credit for the 40% reduction in the crime rate since 2019.
Kauffman and McCarthy-Lange attributed it to the new police station that was built while they were on the board. Parlier, Olson and Marter said it was because the current board has supported police department growth to a record number of officers.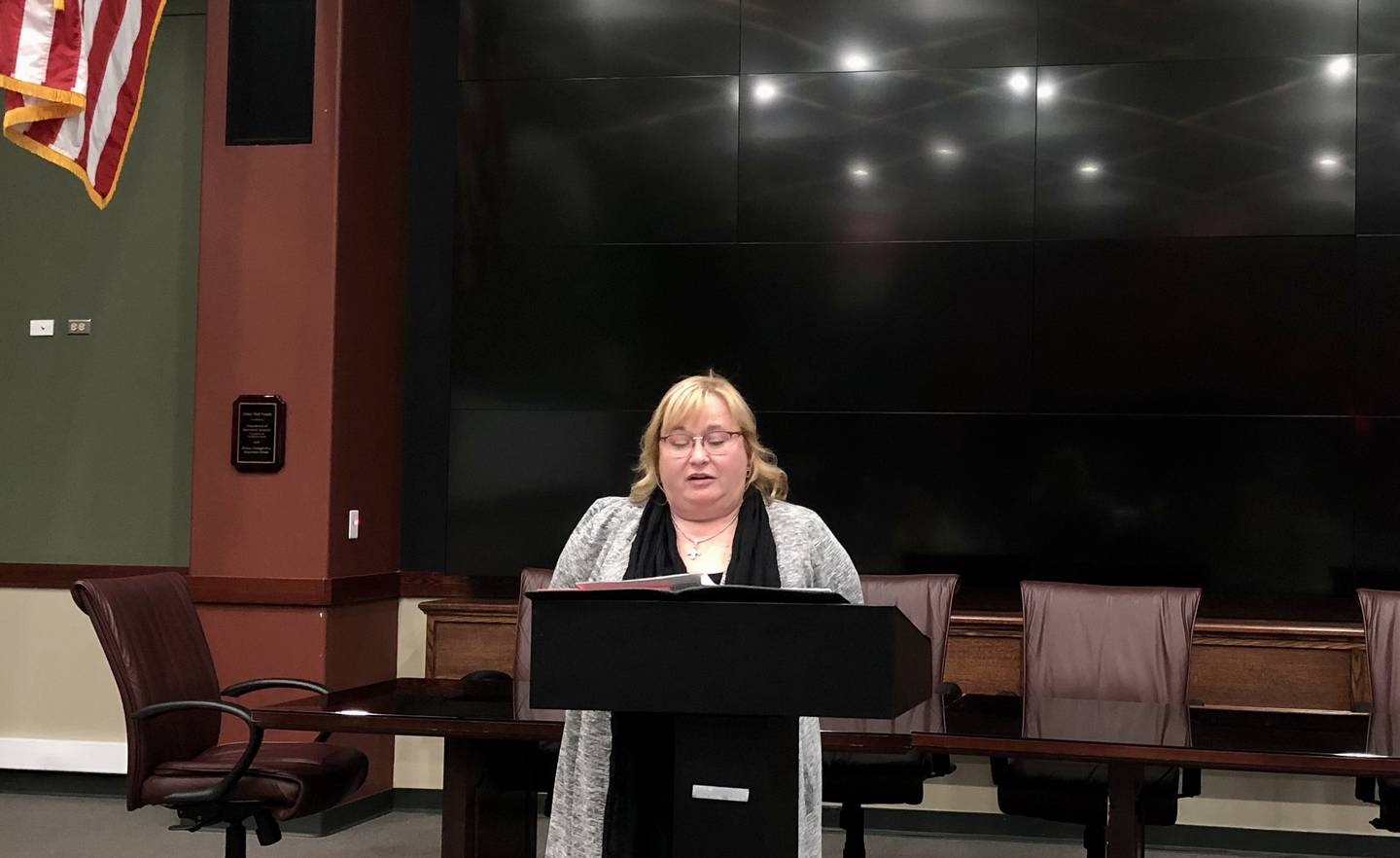 Democratic candidates said they would be strong advocates for the Oswego Fire Protection District and blamed the current board's lack of effort and support for the district's referendum failing on three occasions.
Republican candidates deemed the downtown TIF district a failure of the previous Village Board, while Kauffman and McCarthy-Lange argued that it is a success that has spurred downtown development and created a revenue generating parking garage.
Parlier said that the land traded for the parking garage was worth $13 million and the garage now brings in about $40,000 per year, not including maintenance and operating costs.
"That parking garage is not profitable," Parlier said. "We'll never recoup that $13 million. That's gone. Poof."
Transparency was touted by both sides, as campaign contributions have recently been a topic of controversy between Kauffman and Parlier.
Democratic candidates said they would introduce an ethics commission that would be overseen by residents in order to prevent elected officials from taking campaign contributions from developers looking to do business in the village.
Marter said that the Kendall County Democratic Party, of which Kauffman is secretary, took a $33,000 donation from Democratic Gov. JB Pritzker.
"That seems a lot like outside influence to me," Marter said. "I don't think we've got anyone that powerful or that rich donating to us, so I'm not sure why we're throwing stones in glass houses."
Kauffman said he never received one cent of the $33,000 Pritzker donation, but said he would have been happy to, and saw nothing wrong with accepting donations from fellow Democrats.
In his closing statements, Kauffman said the decision for voters came down to whether they want to see more rentals and more gaming, as he would put a stop to both if elected village president. "What you've seen tonight is two very different visions of what our community ought to be," Kauffman said. "The difference is: If you'd like more rentals, vote for Republicans, and if you'd like less rentals, go with the Democrats."
Parlier said that Kauffman was on the board that removed the 10 gaming license cap in 2015, opening the door to gaming in the village.
Parlier also noted that while Kauffman wants to stop rentals, while on the board he voted to set the goal for rental housing at 38%, which the current board has reduced to 23%.
In Parlier's closing statement, he responded to several statements made by the Democratic candidates throughout the night, including the need for a new water source, the traffic problems on Wolf's Crossing Road, and increased rental developments.
"Why didn't you do anything about it?" Parlier said. "You sat there four years and did nothing, and left all this for us to take on."