GENEVA – Ronald Zeman always wanted to be a coach.
That was a natural segue to being an elementary school principal.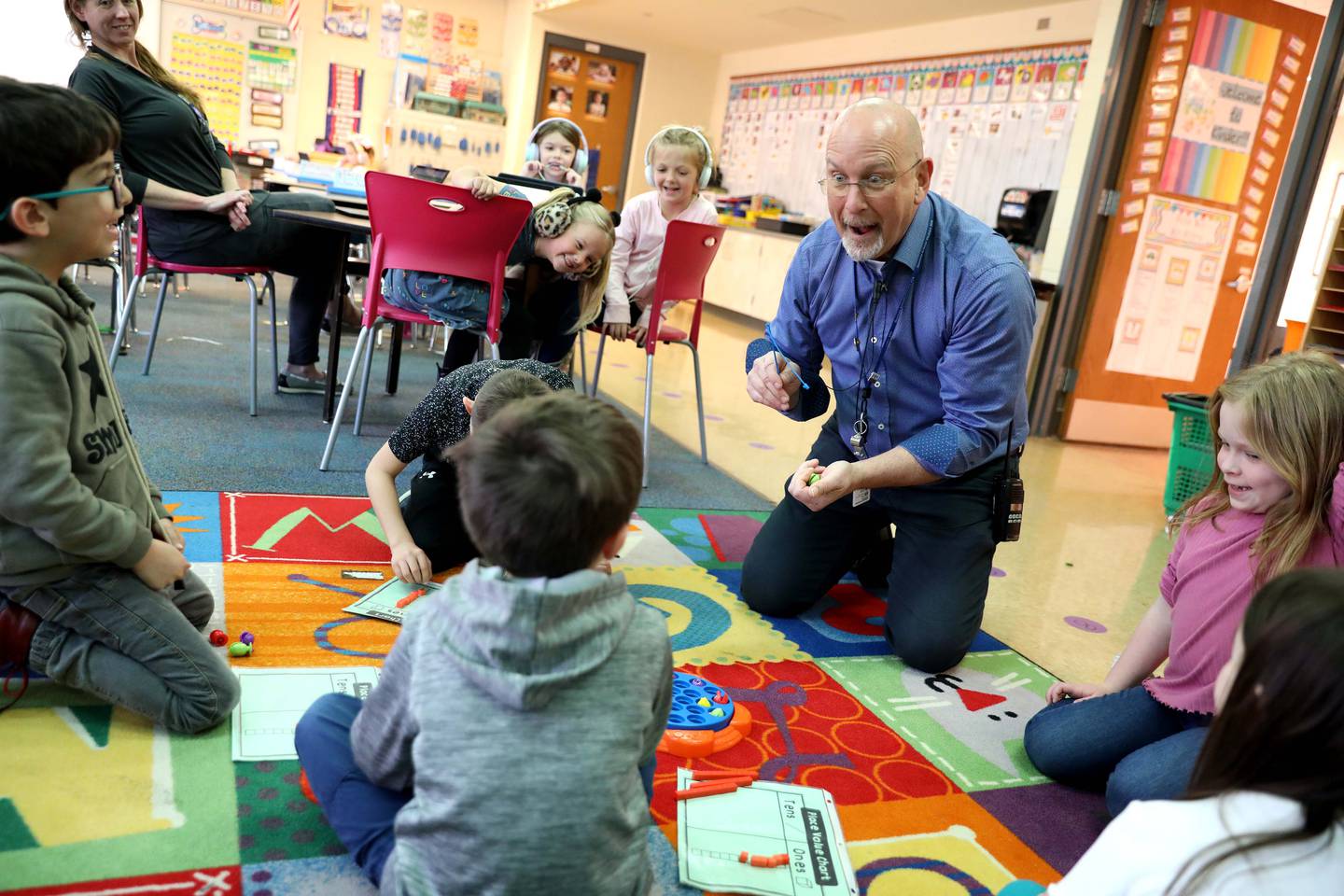 "This is my 23rd year of administration," Zeman said, as he prepares to retire after 15 years as principal of Western Avenue Elementary School in Geneva.
"I think administration is completely analogous to being a coach," Zeman said. "You're all on the same team and you all have a job to do. You all have common goals to achieve. Everybody needs to be motivated and supported. So it's really totally analogous to coaching. And when good things happen, you celebrate."
Zeman started out as a physical education teacher at Georgetown Elementary School at Indian Prairie District 204 in Naperville. After he earned an administrative degree, he was assistant principal for three years, followed by five years as principal at White Eagle Elementary School, also in District 204.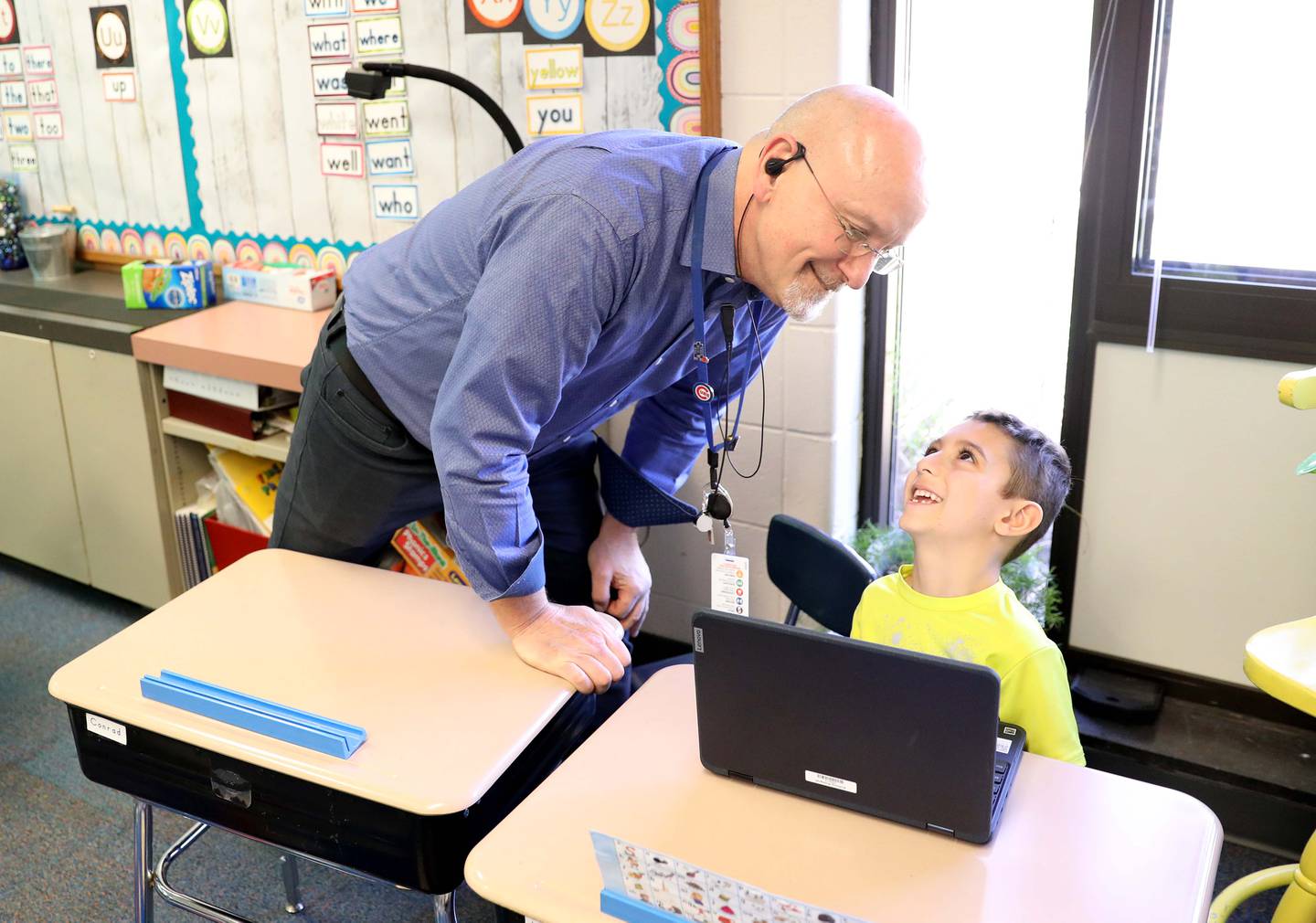 Zeman spent five years as a consultant for the former DeKalb County Special Education Association, traveling all over to consult with teachers about how to integrate children with disabilities into their physical education classrooms.
"I'm doing so much reflecting as I'm coming closer to ending here. There are three people in this entire building, as of this year, that I did not hire," Zeman said.
"What stands out for me is being a part of a group of people who are so caring and competent and to come to that every single day – even in the toughest of times, especially that includes COVID – it is the most gratifying thing I've ever experienced in my life," Zeman said. "It's a wonderful, wonderful thing."
Zeman also is the duck chow supplier for Western Avenue School's famous ducks.
For almost 40 years, the school's two internal courtyards became safe havens for mallard ducks. They fly in, make their nests, and once the eggs hatch, the ducklings follow mama duck marching through the school and out the door.
It's literally "Make Way for Ducklings."
"The way I found out about the ducks was this: I came to work one morning and my head custodian said, 'We need duck chow.' And I just laughed at him. 'What are you talking about?' And he said, 'We are going to have duckies.'"
Zeman went to Trellis Farm & Garden in St. Charles and bought duck chow.
"It's a very exciting time," Zeman said. "We've already had sightings in both courtyards. No ducks now, but they're coming soon."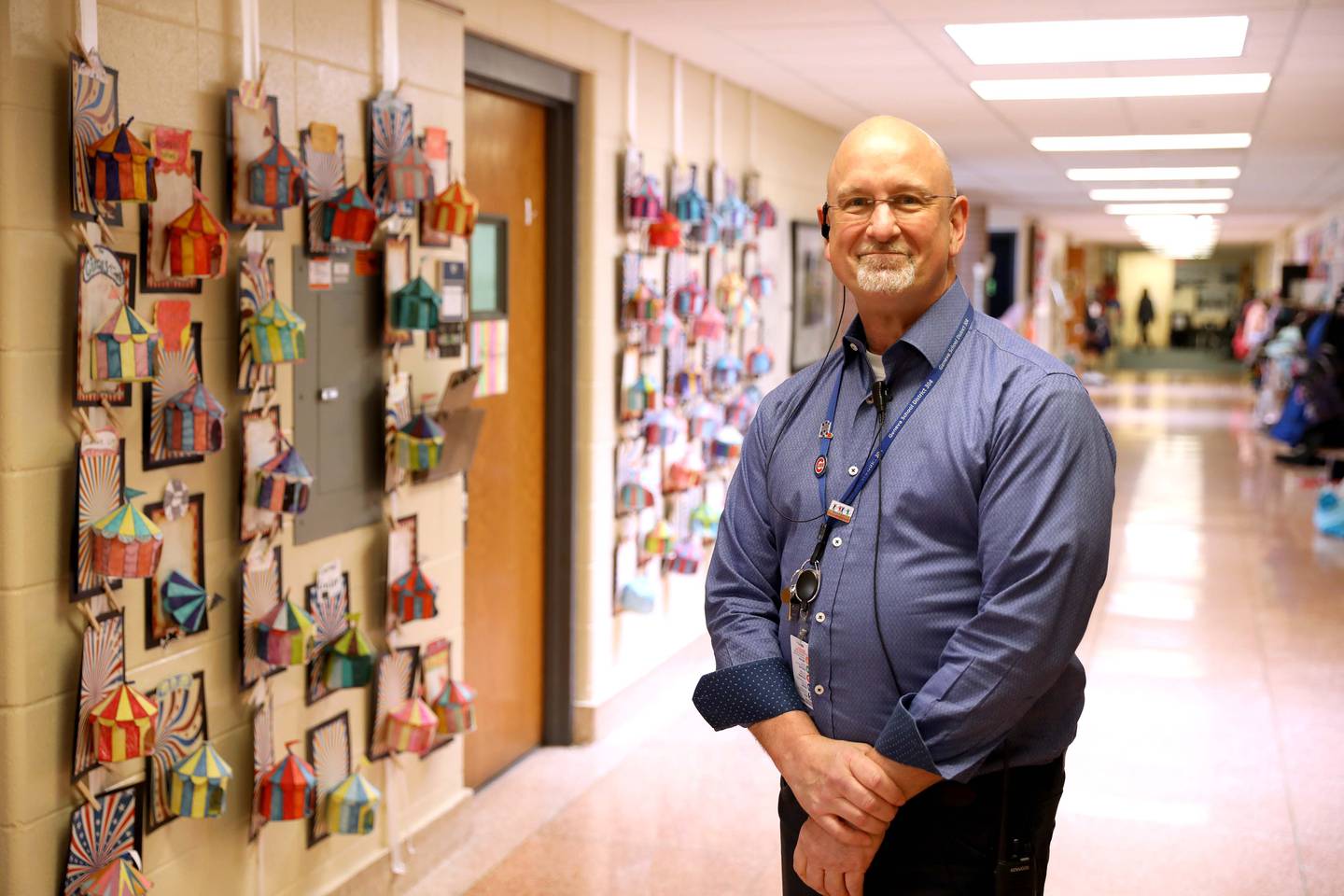 The ducks vary from year to year, usually one mama per courtyard, but sometimes two are in the big courtyard, he said.
"Sometimes they get territorial," Zeman said. "And I have to go out there and keep the peace."
Cathy Fuller, who is one of the three people in the building Zeman did not hire, said when he arrived as principal "he took our building and turned it not just into a school, but into a community."
"He turned us into a family," Fuller said. "And to this day, we are still a family. He is a wonderful administrator. He helps you grow. He sees where your strengths are and praises them. And if there is an area that needs any work, he helps you improve until you are excellent in that area."
All 300-plus students in the school know Zeman, Fuller said.
"You don't get sent to the principal when you are naughty," Fuller said. "He is in and out of every classroom, in and out of the library. He will sit and listen to a story or help with a lesson. The kids see him and know him and are not surprised when he walks into a classroom."
Fuller, who marked her 30th year teaching this year, praised Zeman as "the best principal that I have worked for."
"I have worked for several principals and the amount of compassion and respect that he has for the staff and the students at Western Avenue shows," Fuller said.
Liz Cannon, Zeman's secretary, whom he hired 15 years ago, said, "He has a great camaraderie."
"He brings the element of fun, but not out of control. He's not too serious, but really helps motivate people," Cannon said. "He makes people better people, whether dealing with students, coworkers, parents or the administration. He makes you a better person."
A team met last summer to plan monthly activities to mark Zeman's last year, she said. These included a golf game throughout the building and a karaoke party off-site after school.
"I'm going to miss him," Cannon said.
Zeman and his wife have been talking about what they will do once he retires.
"What we are really looking for is a place that is going to eliminate Chicago winters," Zeman said. "We will definitely head south, but exactly where, we have not landed on that yet. I'm not in a hurry. I'd like to digest things for a while."