Working as a middle school math teacher requires a lot of empathy for students struggling with an often difficult subject. Just ask Rotolo Middle School teacher Kristy Giesen.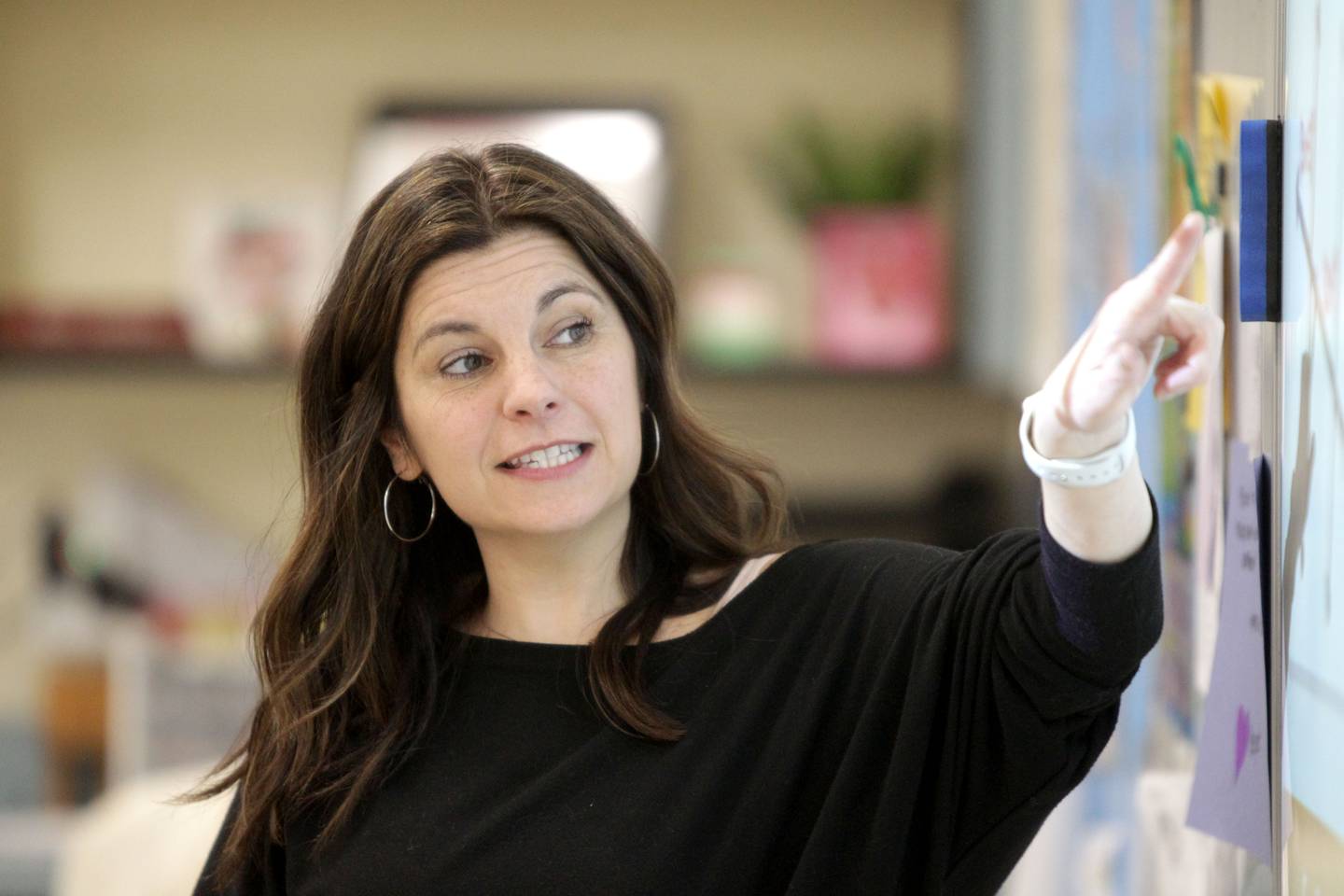 "I struggled when I was a kid in math a lot," Giesen said. "I ended up doing pretty well in it. In college, I did really well, but I always felt like I was kind of a year behind when I was little.
"I feel like I can help kids see that they can understand math as well. It took me some time, but I did get it and I really liked it. I really like to help kids build their confidence in it."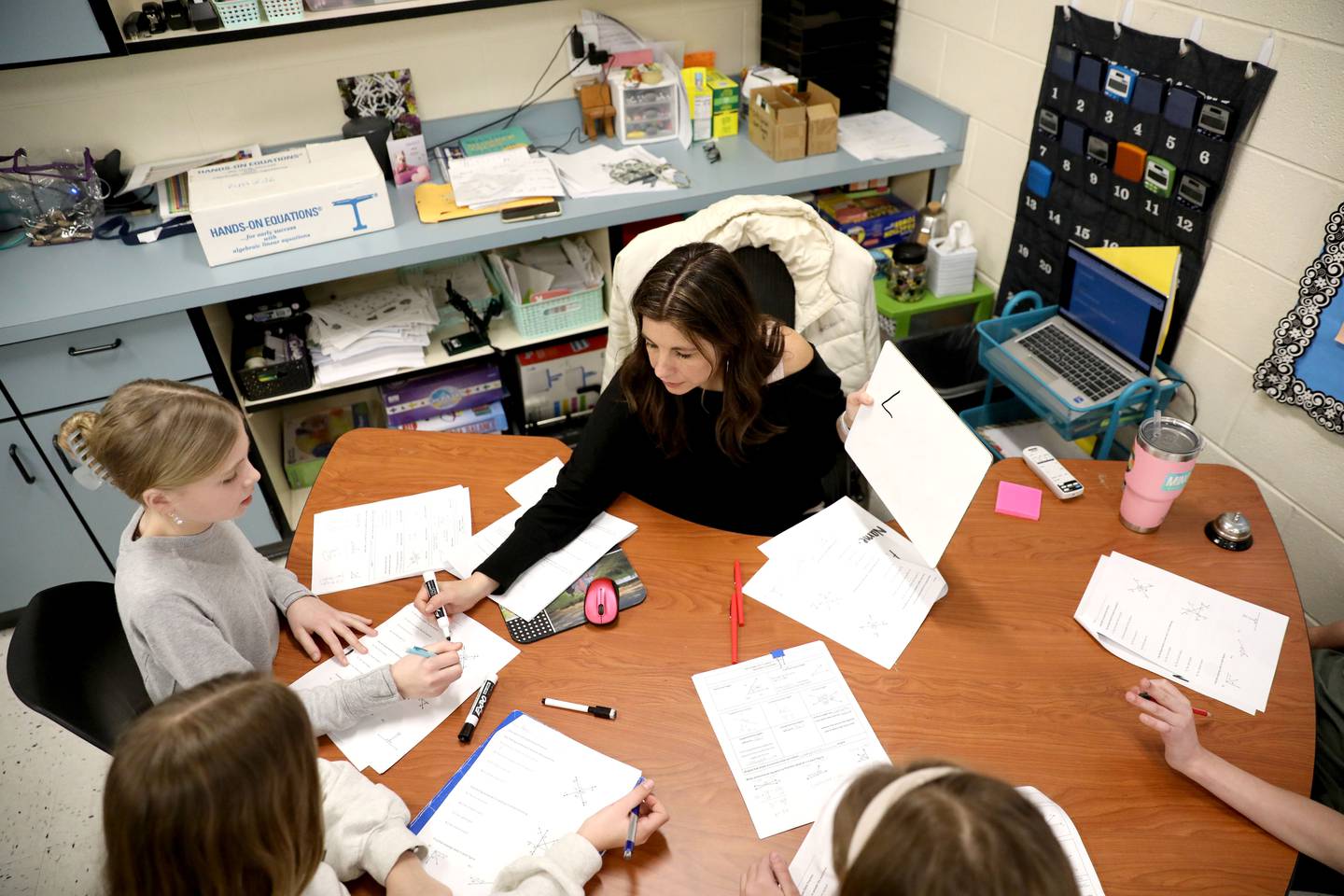 Helping more than 100 students yearly to build their math confidence is no small achievement, and Giesen's coworkers quickly took notice of her dedication. Giesen was one of several educators statewide to win a Meritorious Service Award from the Illinois State Board of Education.
"I'm sure there are so many other teachers that deserve it just as much, if not more than me," Giesen said.
Giesen was nominated last year by fellow Rotolo Middle School teacher and friend Jeff Thomas.
"He kept telling me, 'Kristy, I'm going to nominate you for something one of these days,'" Giesen said. "There are so many really great teachers in Batavia and it's really special that someone thought of me."
In his nomination letter, Thomas described multiple instances in which Giesen had taken special care of students with families struggling financially, according to Giesen. She said the nomination initially took her by surprise as she believed going the extra mile for students in need was just part of the job description.
Rotolo Middle School Principal Tara Piatek said she was "so happy" when she learned Giesen won a Meritorious Service Award.
"She is one of the most caring and dedicated teachers at Rotolo. She is consistently looking for ways to help our students grow, both academically and emotionally. We feel lucky to have her," Piatek said.
Giesen said her path to teaching was a sort of "happy accident" that happened while attending Northern Illinois University.
"The funny thing is I was a business major," Giesen said. "My junior year in college I was trying to help one of my roommates. She was trying to decide what to do and I started looking [at majors] for her."
"I started reading the education [major]," Giesen said. "I called my dad and I'm like, 'Um, I think I want to change.'"
After college, Giesen worked as a fourth grade elementary school teacher for three years before taking time off to raise her children. She returned to teaching in 2006, this time at Rotolo Middle School, where she has taught middle school math ever since.
With her three children rounding out careers at Batavia High School, Giesen said it's been a full-circle experience to teach in the district where she grew up.
"My husband, myself and all of my kids all went to Alice Gustafson School in Batavia," Giesen said. "I feel like Batavia has such a great sense of community. That's one reason why we decided to raise our family here.
"Lots of the people I graduated with, I [teach] their kids. I see them through that. I feel like we're still that little town where there's that sense of community that you don't get in other places," she said.
Throughout her extensive education career, Giesen said her focus has been and always will be on helping students succeed.
"Just encouraging the kids, helping them have a growth mindset, showing them that this is something that they can do," she said. "That's really important to me for them to feel at home in my classroom."