ELGIN – Jack Watson doesn't mince words when putting into perspective the final months of his high school baseball career.
Watson, the Batavia senior, was just moments removed from dealing a two-hit, seven-strikeout shutout in Batavia's 5-0 victory over Wheaton Warrenville South in a Class 4A sectional semifinal on Wednesday.
"Words can't describe," Watson began. "I mean, I've had a rough high school experience and this [dominant pitching run] means a lot to me to do what I am able to do for my team, my town; I just love it."
Batavia advanced to Saturday's sectional final vs. York, who defeated St. Charles East in a 2-0 upset. The sectional final is at 11 a.m. at Judson University in Elgin.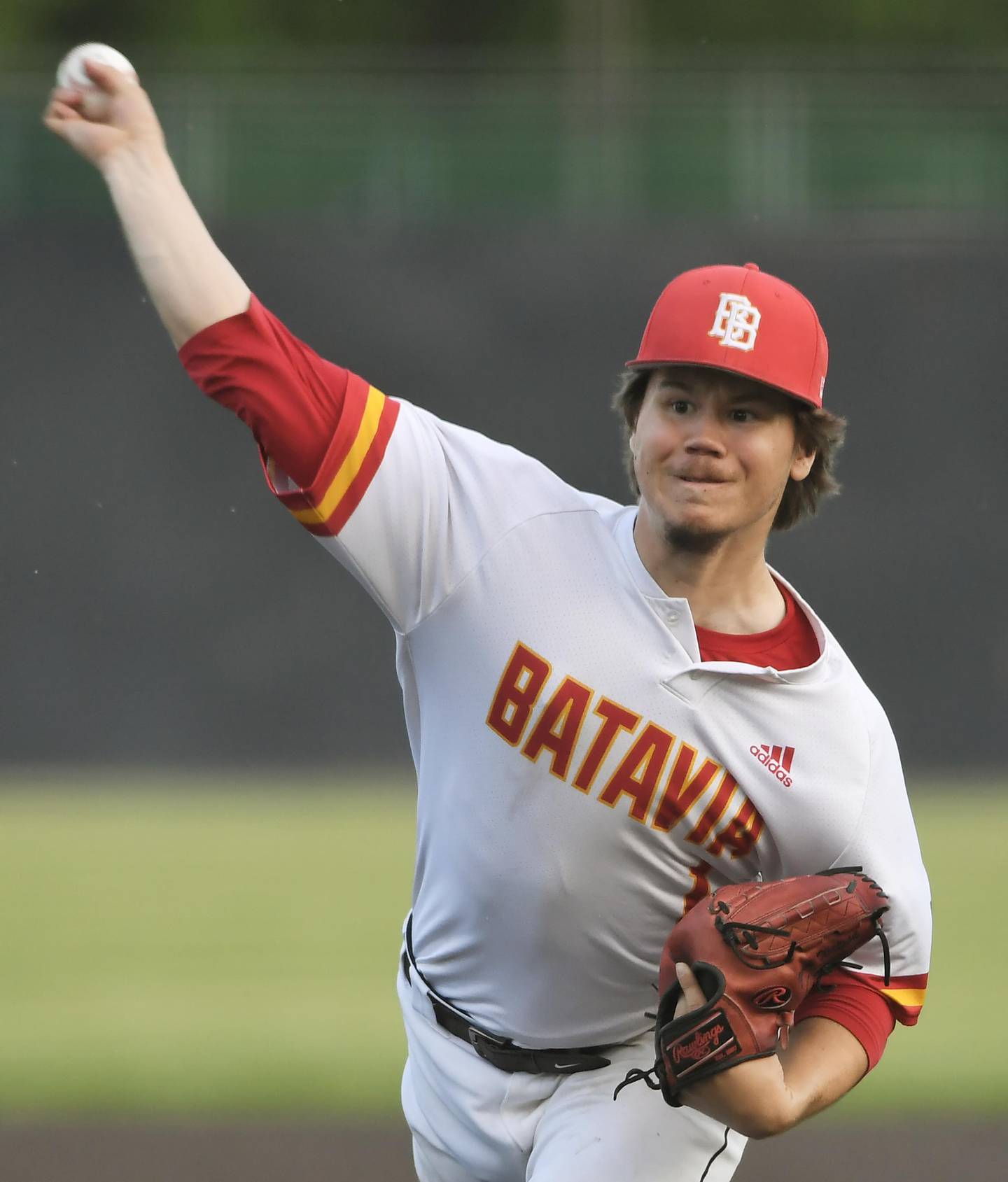 Watson's varsity career began as a sophomore, but has endured speed bumps.
"Definitely was too immature, too young at the time," Watson said. "Didn't have a feel for things and then, last year, obviously, I had a back injury that took me out the whole year. Which was a bummer. It honestly was the lack of innings, lack of reps, which was really what hurt me. Now that I'm kind of in my groove, I just go out there and do my thing and feel so much more comfortable."
Bulldogs catcher Henry Saul has seen – and caught – Watson's progression from virtually the very beginning. Watson's senior year already featured a regular-season no-hitter against Geneva and a shutout in the regional semifinal. Watson, per Batavia stats, has a 1.62 ERA with 37 strikeouts in seven appearances.
"Coming back from an injury [like he did], all he does is work every single day," Saul said. "I've seen him put in so much work, and I'm so proud of him. I'm so happy to see where he is at right now, especially with how much work he's put in. Obviously, being behind a little bit about missing a season, it's hard to come back from that, but he's done a great job.
"I think our trust is through the roof. I think we work really well together, and just the chemistry, I love it."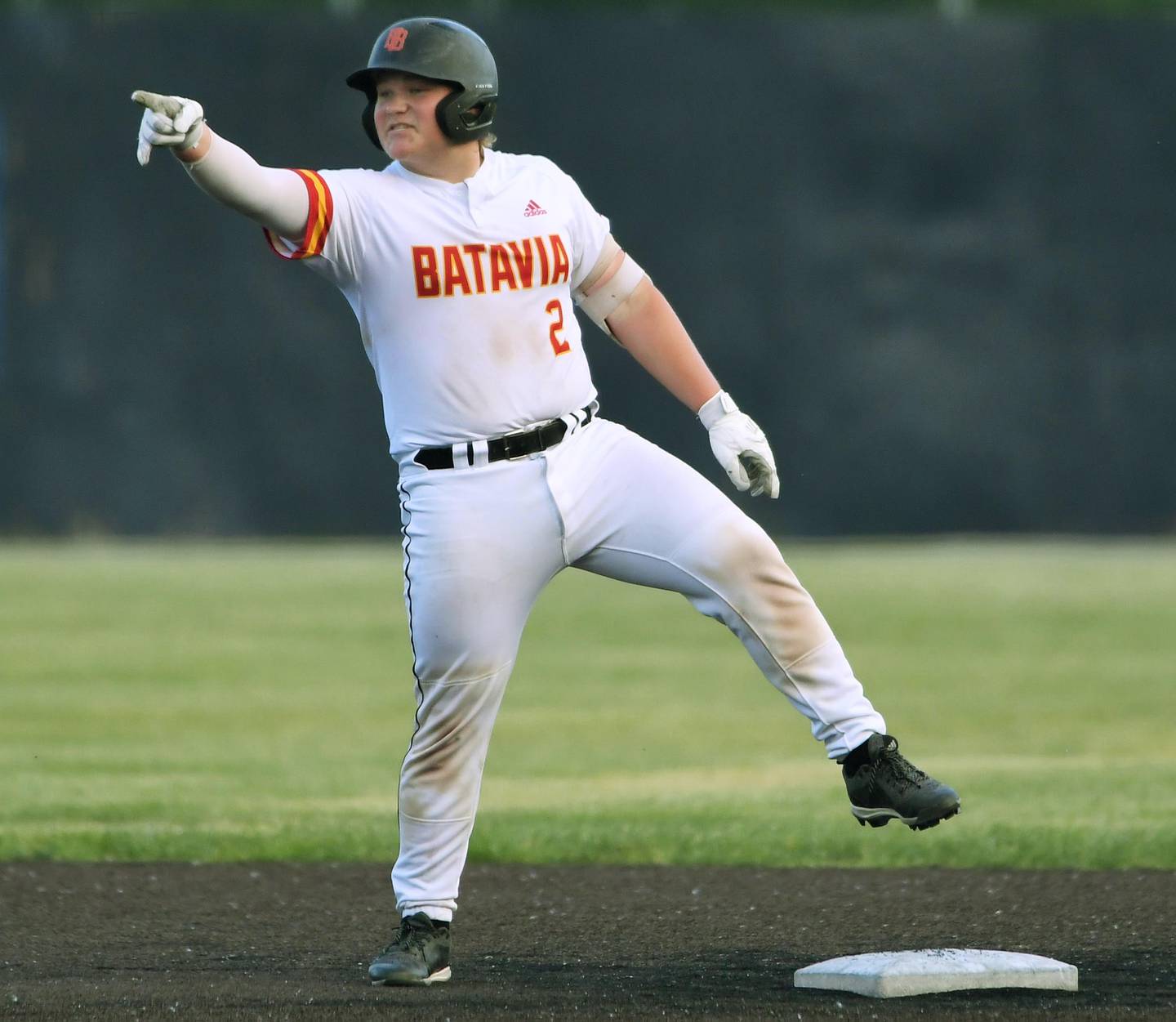 Batavia (19-16) gave its pitcher plenty of run support in the first inning: a five-spot that was all Watson needed against Wheaton Warrenville South starter Jace Maranell. Saul led off with a double, then Ryne Woods drove him in with an RBI double. Ryan Boe and Jacob Aseltine each added RBI singles, and Andy Platt finished it off with a two-run single to round out the scoring.
"[Watson] has really bought into the team, the town, the school," Batavia coach Alex Beckmann said. "That's the biggest thing I've seen from Jack. He trusts us as coaches, he trusts his teammates.
"Early on in his career, it was him trying to throw it as hard as he can and try and strike everyone out. Now, he's learned how to be a pitcher instead of being a really talented thrower. And we've seen maturity this year. His leadership, he's a captain for us, the kid is the hardest worker on the team, and he's going to have a pretty long, successful career."
Maranell limited Batavia in the rest of his five innings of work, but Wheaton Warrenville South (10-22) had a difficult time generating any run support.
"We had a nice start to our season, and then we ran into some tough DuKane [Conference] teams and struggled for a stretch of about nine to 10 games," Tigers coach John Scherrman said. "For them to come back, we [lost] a couple of one-run games to [Batavia] in the middle; we lost some one-run games to Lake Park, we sweep Wheaton North, and we make a run here. Which nobody expected as a 15 seed.
"They had five hits in the first inning and didn't have one after that I recall [other than a second-inning infield single]. Our guys battled, and I'm proud of them."