ELGIN – Ryan Sloan's motivation to play baseball isn't difficult to figure out.
Sloan, the York junior pitcher and Wake Forest recruit, simply "wants to make it".
It, as in Major League Baseball one day.
"That's really it. That's the end goal for everyone," Sloan said following his dominant six inning, 10-strikeout shutout to hand No. 1 seed St. Charles East a 2-0 loss in the Class 4A sectional semifinals.
"I'm going to do it, but that's all there really is," Sloan said. "It's always a grind."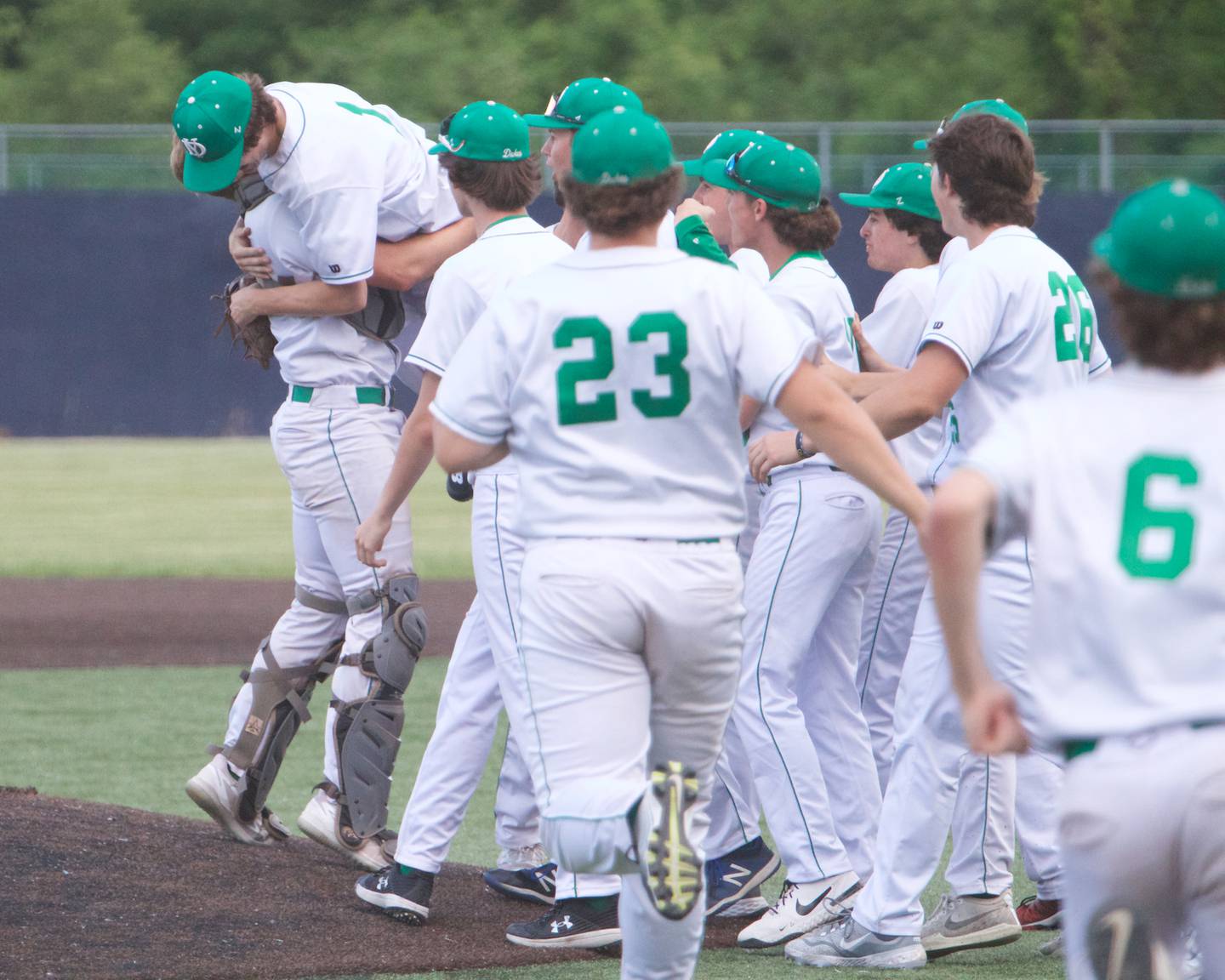 The 6-foot-4, 220-pounder did his job, holding St. Charles East scoreless despite five of those six innings with at least one runner in scoring position threatening.
"I just felt like when [runners get on] you can't get frustrated," Sloan said. "Just find that calm spot where it's like, 'Go get the hitter.' … I have the stuff where I can go get them."
After defeating the No. 1 seed, York now advances to Saturday's sectional final against either Batavia or Wheaton Warrenville South, at 11 a.m. at Judson University in Elgin. York is looking to repeat as a sectional champion.
Sloan touts a blazing fastball and buckling off-speed stuff in his arsenal. Beyond talent, a calm demeanor on the mound is arguably equally just as effective.
"He's one of a kind," York coach Dave Kalal said. "That's what we've been talking about all year with him, was we know he has great stuff when he's on the mound throwing, but there's other tangibles that people are looking at. Composure on the mound is one of them. That's one thing, especially over the course of the last two, three weeks, he has really worked hard and focused on.
"He kept his composure today in every situation."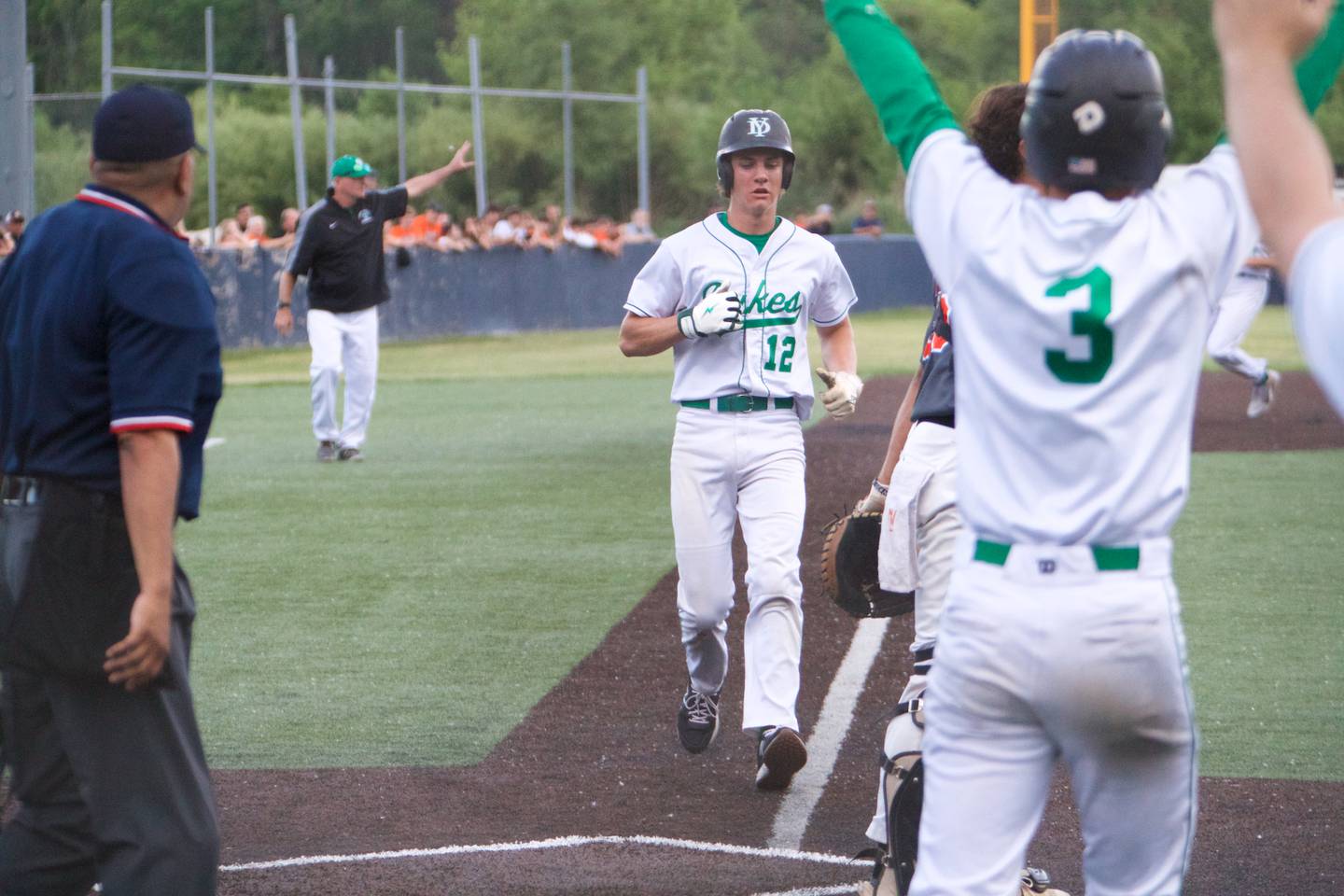 York (14-13-1) grabbed a 1-0 lead in the second off of Saints starter and DuKane Conference Pitcher of the Year, Joe Arend, after Eli Maurer's RBI single.
In the third, York would've scored a second run on Josh Fleming's double, but courtesy runner Nico Ruggieri was ruled not to have touched third on the send-around to negate the run.
The Dukes added their second run in the fifth inning with the bases loaded. Jack Braun hit a dribbler to first baseman James Brennan. Brennan got the force out at home, but the ensuing throw by catcher Eddie Herrera was offline and it allowed Fleming to score for the 2-0 Dukes lead.
Arend (seven strikeouts) lasted five innings, and relief pitcher Caden Cotteleer pitched out of a bases loaded jam.
East threatened again in the sixth after getting a runner to second after an error, but Sloan recorded his 10th strikeout and coaxed a popout to first base.
Brennan pitched a clean sixth inning for East, but in the top of the seventh, Noah Hughes managed to get Sam Frausto to ground out, Arend to strike out, and after a single by Clay Jensen, Jake Zitella to pop out to end the game.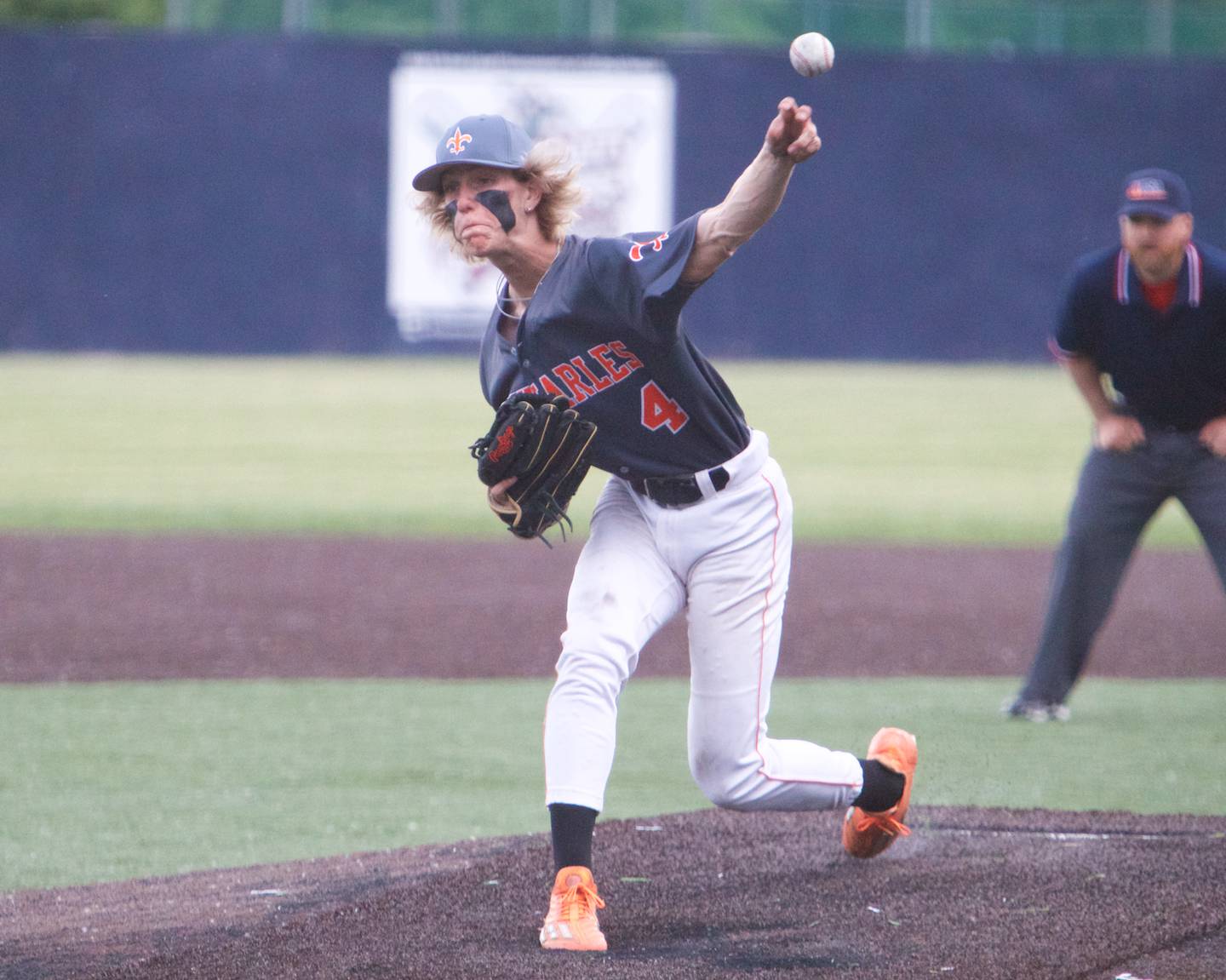 With the loss, Illinois High School Baseball Coaches Association Hall of Famer Len Asquini's longtime coaching career came to a close, as he's retiring from managing.
"We really did a pretty nice job of [getting runners on]; all that stuff was with two outs, unfortunate, maybe we could've done some different things offensively to try to push runners," Asquni said. "Most of that was with two outs, in scoring position, we just didn't get the big hit. Credit to [Sloan]. That's probably been happening all year with him.
"We asked [Arend] just to throw like Joe has thrown all year. Not to try and do anything more; you don't have to match [Sloan]. You've just got to throw like Joe, because that's going to be good enough to keep us in the ballgame, and it was … it was good enough for that. Our offense [just didn't get the hit] … we needed to score."