ST. CHARLES – The presence of Smucker's squeezable grape jelly, gigantic bags of Sour Patch Kids and four loaves of Breadsmith-baked bread was, perhaps, just one wink from above from Justin Hardy to know he still had his fingerprints all over what was to come.
Those items were some of the favorite life indulgences of the St. Charles East athletics Hall of Famer, Washington University basketball player, Perry Wallace Most Courageous Award winner, son and friend.
Basketball, winning, family and laughing, though, were at the forefront of what made 2018 East graduate Hardy, well, Hardy.
Scattered rainstorms ended shortly before The Hardy Strong Foundation's inaugural Amazing Race event Aug. 5. Seventy-two teams – about 250 people – competed in 21 stations of athletic, problem-solving and related challenges.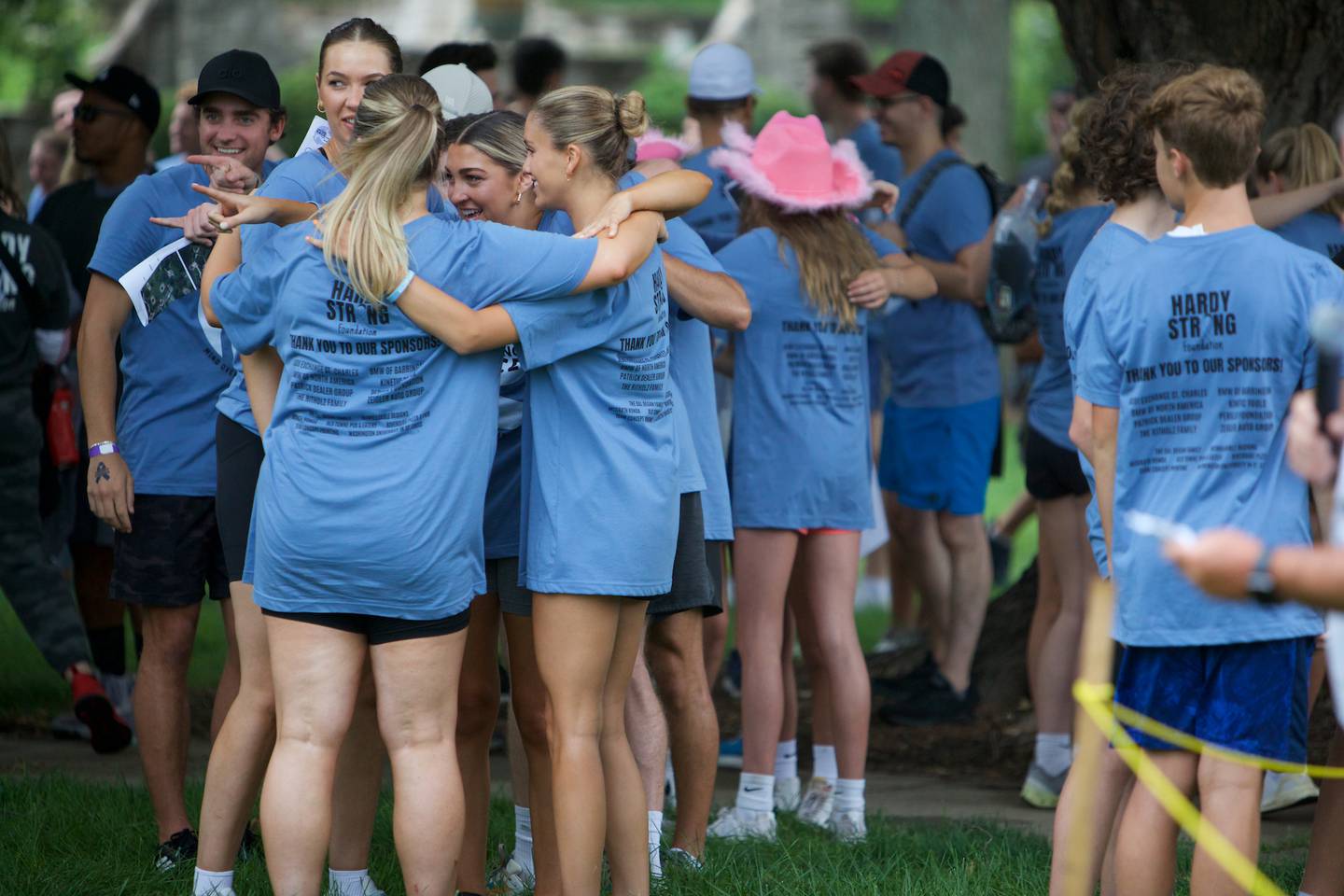 As a nod to a mantra Hardy adopted before his passing on May 29, 2022, after a 13-month battle with stage 4 stomach cancer, despite whatever was to happen, one should choose "mind over matter."
"You feel his presence," Washington University St. Louis men's basketball coach Pat Juckem said. "In every [aspect]. Whether it be the St. Charles community, the Wash. U. community, the basketball community, he's touched so many people. And you're seeing just his memory embraced.
"This event, it just has so much of him in it. All the things that made up Justin, the competitor, all the unique aspects, all [are] reflected and [the foundation] really landed this thing and I'm so impressed with what the family is doing and the community."
The Hardy Strong Foundation endeavors to carry on Justin's legacy each and every day. His mother, Karen, is the founder and treasurer. His sister, Jackie, serves as president. His brother, Nathan, is vice president. Kane County Circuit Court judge Clint Hull is secretary. Hardy's high school basketball teammate Zac Matheny is director of events. The board meets monthly.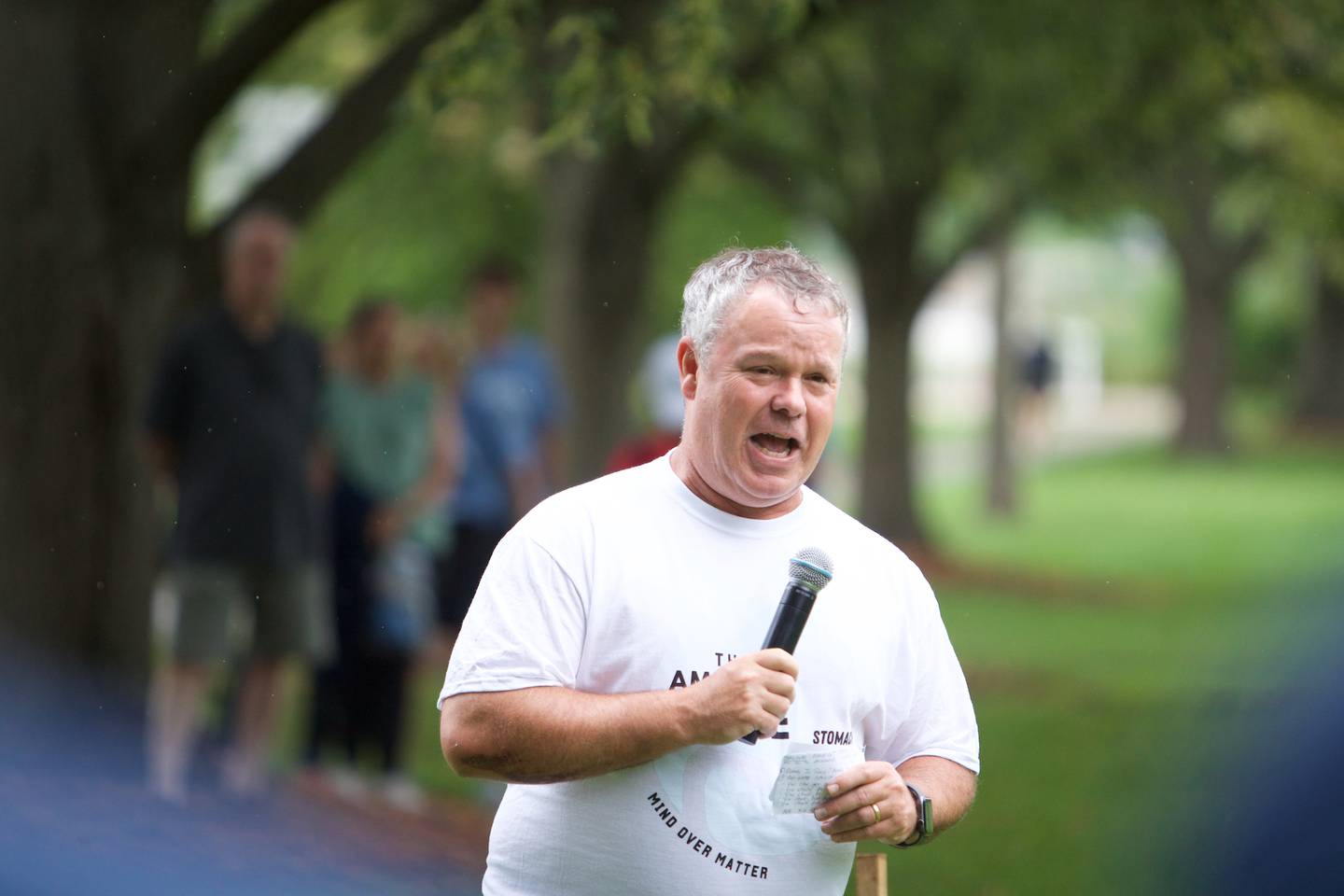 Their mission is to "increase awareness and support of hereditary diffuse gastric cancer, to provide resources that improve access to genetic testing for cancer risk and honor the legacy of Justin Hardy through scholarships to exemplary scholar athletes."
The Hardy Strong Foundation was formed less than a year ago and recently achieved 501(c)(3) status. Planning for the event began at the beginning of 2023.
"[The Amazing Race idea] was definitely the board getting together and talking about something that would honor Justin's competitive spirit," Matheny said. "Rather than just maybe one competition, it's a ton of competitions. Over board meetings, we came up with this idea."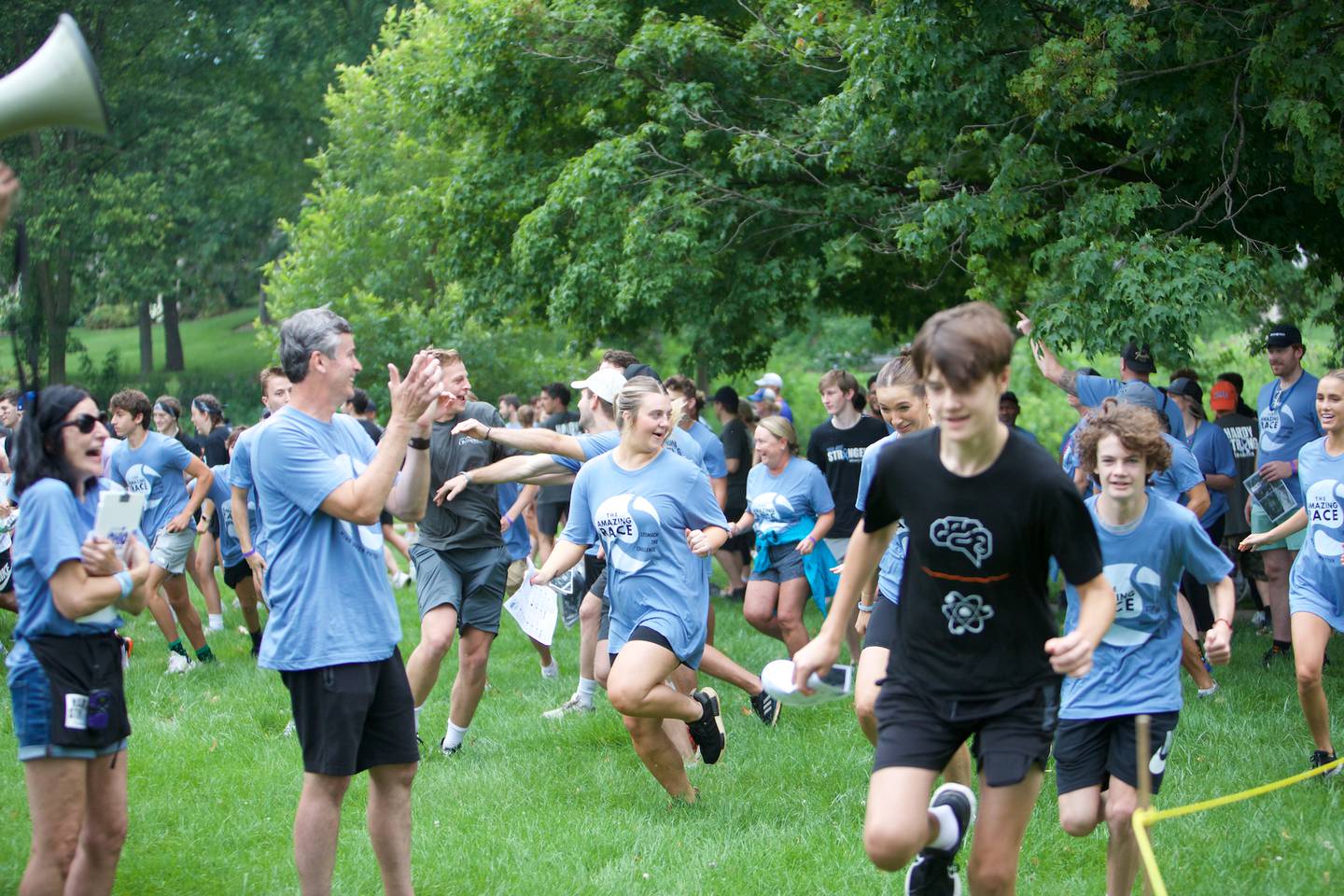 To coincide with the challenges, the board organized a silent auction of sports memorabilia, dining experiences, raffle baskets and more. Items included signed jerseys from Golden State Warriors stars Klay Thompson and Steph Curry and former Chicago Cubs star Kris Bryant.
"Our target was around 50 teams [for it] to be an awesome event," Matheny said. "We blew that out of the water with 72. The stuff we got for the silent auction tent is just ridiculous. I couldn't believe the stuff we got donated. The support from the community has been awesome. Above my expectations for sure for the first year.
"I think the best part, like [Hull said earlier to the crowd], is it's not just a competition to have fun today. Everyone is trying to win and I love how everyone is running around. I know he is smiling for sure."
As Jackie Hardy wrapped up giving final remarks and prizes, three words were all that were needed to sum up the afternoon.
"That was amazing," Jackie Hardy said.