Girls volleyball
Streator 2, St. Bede Academy 1: At Pops Dale Gymnasium in Streator, the Bulldog Spikers picked up a comeback 15-25, 25-20, 25-13 victory over the Bruins.
Streator (15-3-1) was led by Sophia Pence (eight kills, 10 digs, an ace), Sonia Proksa (nine kills, three aces), Emma Rambo (23 assists, four kills, an ace, 12 digs), and Rilee Talty (12 digs, three aces).
Marquette Academy 2, Flanagan-Cornell 0: At Bader Gymnasium in Ottawa, the Crusaders earned a 25-20, 25-20 win over the Falcons.
Marquette was paced by Mary Lechtenberg (six kills, two blocks), Lilly Craig (four kills, four blocks), Emma Rinearson (nine digs), Nora Rinearson (six digs), Kealey Rick (seven assists), Maera Jimenez (seven assists), and Maisie Lyons (three aces).
Woodland 2, Lexington 1: At Lexington, the Warriors (11-5) bounced back after dropping the opening set to defeat the host Minutemen 24-26, 25-23, 25-22.
Woodland was led by Shae Simons (10 service points, an ace, 19 assists, a block), Ella Derossett (nine points, an ace), Kaiden Connor (eight points, nine digs), and Malayna Pitte (12 kills, two blocks).
Seneca 2, Reed-Custer 1: At Seneca, the Fighting Irish improved to 13-5 on the season with the 20-25, 25-11, 25-16 triumph over the Comets.
Lainie Olson led the way for Seneca with 20 assists and six kills, while Faith Baker had nine kills and Taylor Mino 12 points, including three aces.
Newark 2, Aurora Central Catholic 1: At Newark, the Norsemen improved to 16-2 on the season with the 23-25, 25-22, 25-20 victory over the Chargers.
Newark was paced by Adrianna Larsen (12 kills, six digs), Kiara Wesseh (10 kills, 11 digs), Lauren Ulrich (26 assists, seven digs), and Elle Norquist (four aces, nine digs).
Girls golf
Kaneland 194, Roanoke-Benson 201, Ottawa 205: At Deer Park Golf Club, the Pirates finished behind the Knights and Rockets.
Sam Rivera and Caroline Cooney each had 44s to lead Ottawa, followed by 53s from Payton Bruck and Kendall Lowery, a 55 from Payton Nodland, a 56 from Hannah Waddell and a 58 from Mara McCullough.
Boys golf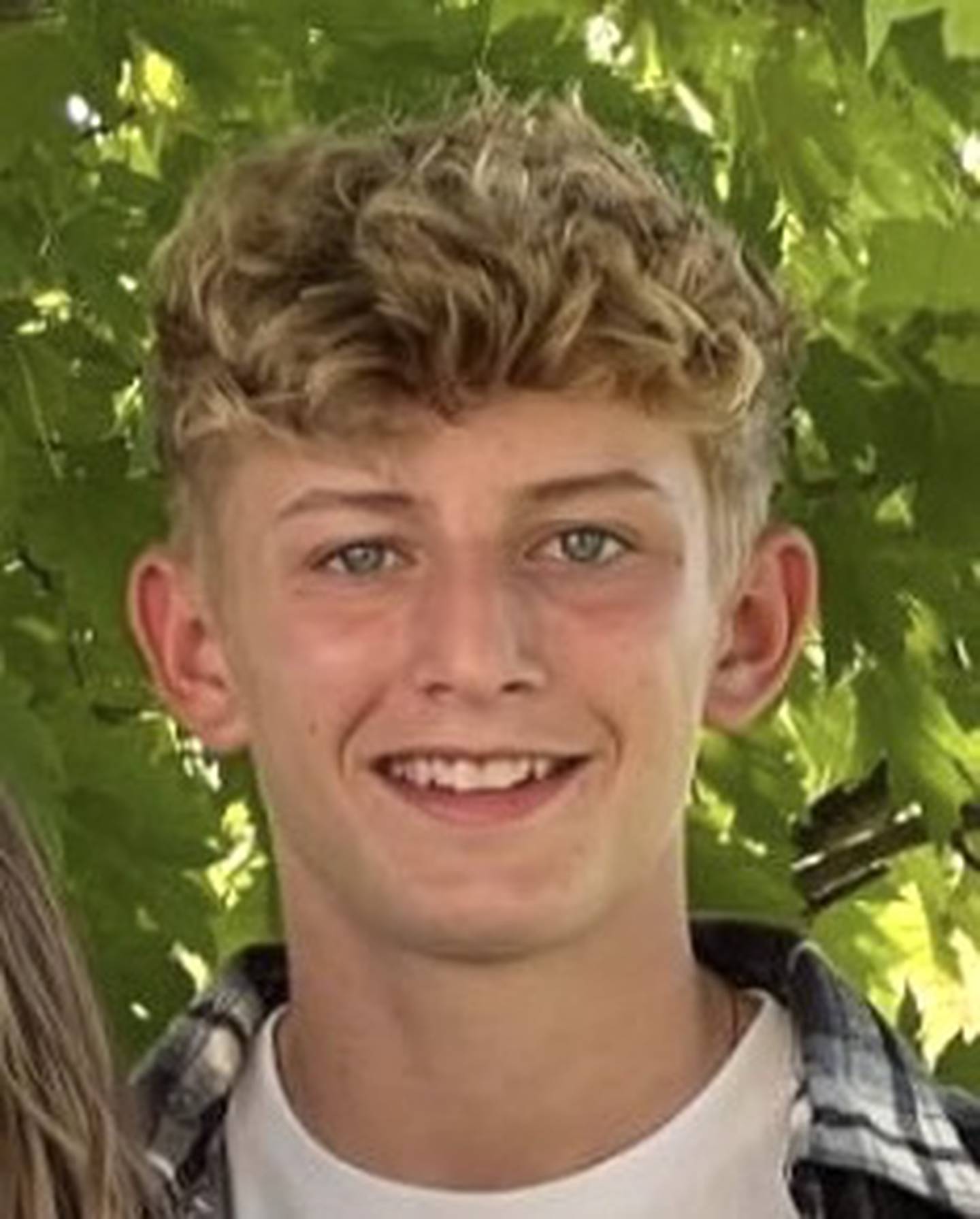 Serena/Newark's Baker wins LTC championship
At the Little Ten Conference Boys Golf Tournament at Indian Oaks Golf Club in Shabbona, Serena/Newark's Carson Baker carded an 85 to win the individual title and help the Huskers place third behind champion Hinckley-Big Rock and runner-up Earlville.
Boys soccer
Morris 1, Ottawa 0: At Morris, the visiting Pirates (9-5-1, 2-3) fell in the Interstate 8 Conference match.
Mendota 8, Streator 0: At James Street Recreation Area, the Bulldogs (4-7-1) fell in the match against the unbeaten Trojans (13-0-1).
Serena 7, DePue-Hall 2: At DePue, the Huskers improved to 7-5 overall and 1-3 in Little Ten Conference play with the win over the Little Giants.
Tanner Faivre scored three times for Serena, while Richie Armour added two goals and an assist, and Carson Baker had a goal and three assists. Joey Tuftie also scored a goal, with Finn Rosengren and Payton Twait adding assists.
Earlville 3, Indian Creek 1: At Earlville, Griffin Cook scored all three goals for the Red Raiders in the LTC triumph over the Timberwolves.
Trenton Fruit and Easton Fruit each had an assist for Earlville (10-2, 2-2)
Somonauk/Leland/Newark 1, Hinckley-Big Rock 0: At Hinckley, the Bobcats (9-3-2, 4-0) stayed unbeaten in LTC action with the win over the Royals.
Woodstock North 10, Sandwich 1: At Sandwich, the Indians dropped the Kishwaukee River Conference match to the Thunder.
Kayden Page scored the goal for Sandwich off an assist from Diego Diaz, while keeper John Carlson made 20 saves.
Girls tennis
Ottawa 5, Streator 0: At the SHS courts, the Pirates (5-2) defeated the Bulldogs in a resumption of a match suspended by rain two weeks ago.
In singles, Ottawa's No. 1 Layne Krug (6-0, 6-0 over Rheagan Goluba) and Mika Moreland (6-1, 6-1 over Garvi Patel) recorded victories. In doubles, the Pirates' No. 1 Rylee O'Fallon/Emma Cushing (6-3, 6-2 over Maddie Wahl/Mina James), No. 2 Makenzie Eichelkraut/Maura Condon (6-0, 6-1 over Alex Mahan/Joyce Walking), and Zulee Moreland/Peyton Bryson (6-0, 6-3 over Danielle Sterner/Annie Michlik) also earned wins.
JV girls volleyball
St. Bede 2, Streator 0: At Pops Dale Gym in Streator, the Bullpups dropped a 25-18, 25-22 decision to the Bruins despite solid outings from Aubrey Jacobs (seven kills, eight assists), Sophia Snow (five kills), and Alexa Barr (three kills, two aces).
JV girls tennis
Streator 3, Ottawa 2: At Streator, the Corsairs received doubles wins from No. 1 Rylee Harsted/Yaquelin Hernandez-Solis (8-3) and No. 3 Laurel Fisher/Kilah Figenbaum (8-6).
Freshman girls volleyball
St. Bede 2, Streator 0: At Pops Dale Gym, the Bulldogs fell 25-22, 25-23 to the Bruins. The hosts were led by Reese Reinhold (10 assists, five aces), Kennedy Harcharick (two aces, eight digs), and Ava Glisson (four aces, 10 digs).