Putnam County senior Maggie Richetta was named the 2023 Tri-County Conference Volleyball Player of the Year.
She was joined on the first team by St. Bede senior Ali Bosnich, Henry-Senachwine junior Lauren Harbison, Marquette seniors Maera Jimenez and Mary Lechtenberg, Seneca senior Faith Baker and senior Shae Simons and junior Malayna Pitte of league champ Woodland.
Second-team selections included senior Megan Wasilewski of Putnam County, senior Abbie Stanbary and junior Kaitlyn Anderson of Henry, senior Lilly Craig of Marquette and junior Lainie Olson of Seneca along with senior Kassy Kodat of Dwight and senior Clare Monge of Roanoke-Benson.
Honorable mention went to seniors Aubree Acuncius of St. Bede, Avery Moutray and Ava Hatton of Putnam County, Teagan Johnson of Seneca, junior Audry McNabb of Seneca and senior Kaiden Connor and freshman Grace Longmire of Woodland.
Also receiving honorable mention were seniors Maggie Luginbuhl of Roanoke-Benson, Abbie McNear and Morgan Cochran of Lowpoint-Washburn, Madeline Wallington of Midland and freshman Claire Sandeno of Dwight.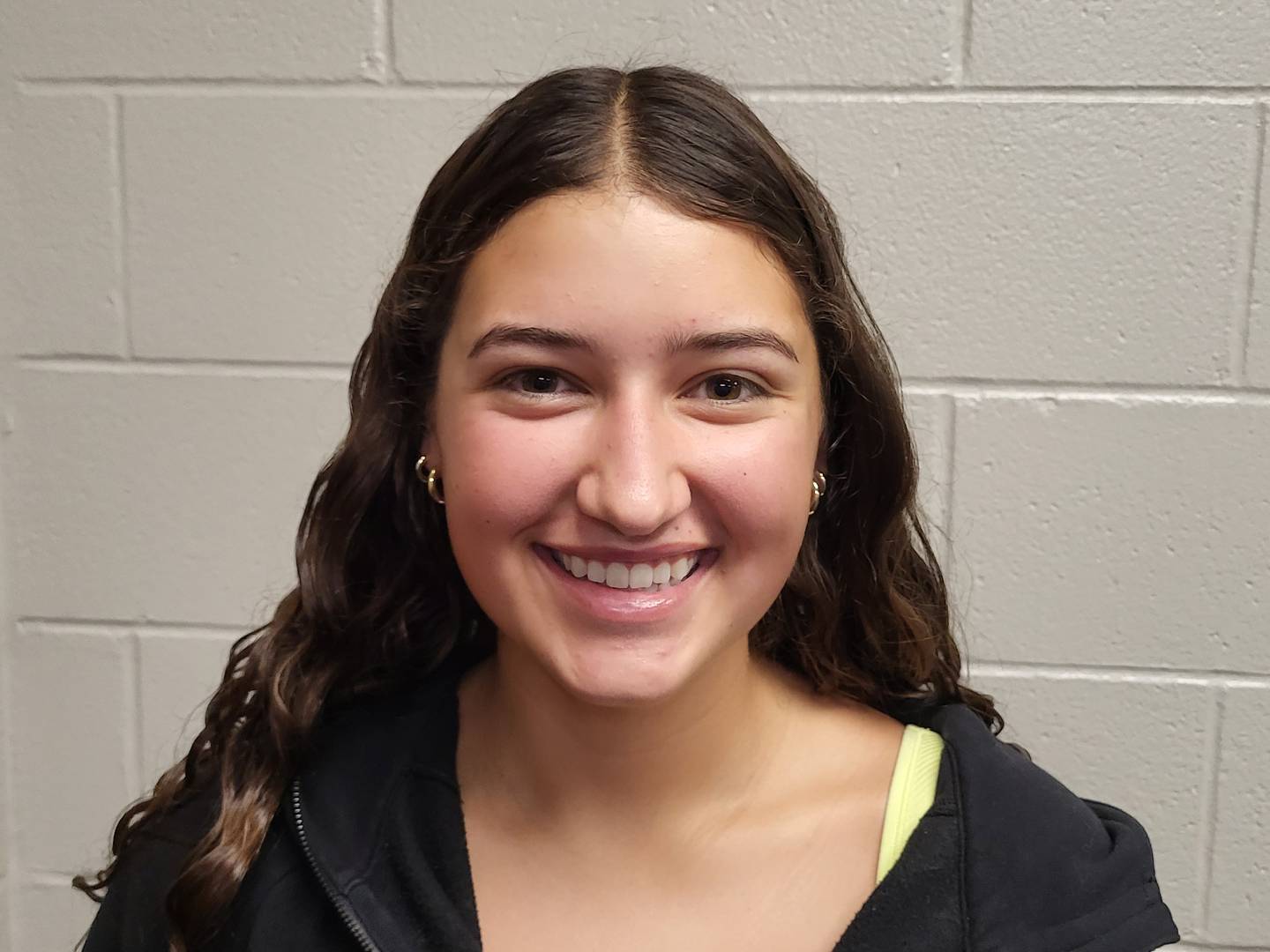 Little Ten releases all-conference team: Earlville seniors Brooklynn Guelde and Nevaeh Sansone were unanimously selected to the All-Little Ten Conference volleyball team.
Both were unanimous picks for the second year in a row after helping the Red Raiders to a second-place finish in the conference with an 8-2 record.