There's a fraternal sense to the inner workings of the Lincoln-Way East offensive line.
The veterans on it assume their role as a leader with vigor and pass what they've learned both about playing the position and providing the bedrock for an expected deep postseason run.
Senior Josh Janowski is ready for his turn at the front of the line.
"I mean, that's what we're here for," Janowski said of accepting his role as a senior leader to help the newcomers to the line get up to speed and meet the Griffins' high standard. "That's what the seniors do here.
"I remember when I was a sophomore, Alex Knaperek showed me the way, and then we had a guy like Brad Abbott last year leading the way. Those guys helped me grow and get better as a player, and that's my job now."
And as far as Janowski is concerned, that process – although rocky at first – is moving along rather well as the season rapidly approaches.
"We got a couple of young guys, and we lost three starters last year, and the beginning of the year it was a little rough," Janowski said. "We started in February, and we'd just come to the field and just get in extra work, and we've really improved, I think. I think we're almost as good or better at this time as we were last year.
"I'm very, very confident in this group."
Janowski's belief that the offensive line will be ready to go when the Griffins kick off their season against Kenwood at Chicago's Gately Stadium is only part of a larger belief that the Lincoln-Way East program has in regard to holding lofty expectations and expecting to fulfill them.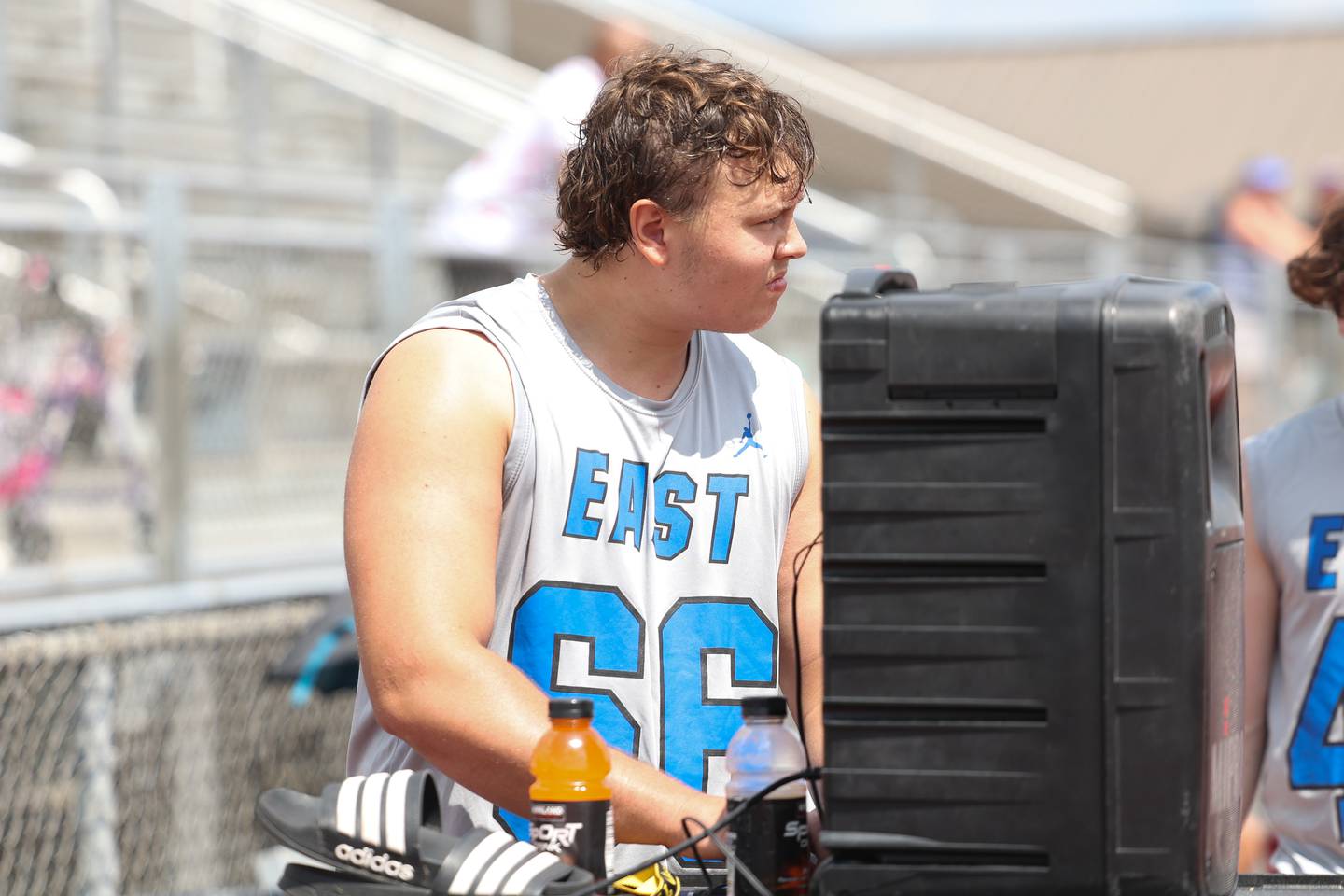 "I think a lot of it's just that we work hard. We do so much stuff, but also Coach Z [Rob Zvonar] does a great job showing it's not just a football program, it sets you up for life. He teaches you life lessons like respect, responsibility, accountability and everything. And just being there for your teammates," Janowski said. "So, it's not just football, but it brings everyone closer together. And I feel like that's why we compete so hard, because we know we got each other's back.
"I think if we just keep doing what we're doing and keep working hard, staying on the grind, I think we'll be good to go."
Janowski also enters his senior season secure in the knowledge that the next step in his football journey is secure. Janowski committed to Iowa in late January. He also plans to try to get to Iowa City as quickly as possible, intending to graduate early to enroll in the spring semester at Iowa. But not before putting all of his current energy into things for Lincoln-Way East before he departs.
Janowski, a 6-foot-2, 270-pounder, decided quickly that Iowa was the school for him, and if the Hawkeyes came calling, there would not be an elaborate back-and-forth between the two parties.
"Iowa was the only school I ever wanted. They made the offer on January 28 over the phone, and I committed on the spot. I didn't post it until two days later, but I did it right away."

—  Josh Janowski, Lincoln-Way East offensive lineman
"Iowa was the only school I ever wanted," Janowski said. "They made the offer on Jan. 28 over the phone, and I committed on the spot. I didn't post it until two days later, but I did it right away."
Janowski fell in love with Iowa during a visit to a camp there last June.
"I was just watching them and like how they develop O-linemen and just player development from the head coach on down," Janowski said. "Then I was at camp, I saw the facility, I saw and I met the coaches, and it was just like, 'I don't know how you're gonna beat it.'
"I told myself right then and there that if I got an offer, I'm going to commit. And I got it."