The Bolingbrook football program has produced more than its fair share of Division I recruits in recent seasons.
But as of now, junior Kyan Berry-Johnson isn't among that esteemed group.
It's hard to imagine, however, that the fleet-footed sophomore wide receiver is going to have to wait much longer until he finds himself in conversations with potential suitors.
"I haven't really been talking to any [college] coaches yet, but my coach continues to tell me that I have to continue to work and trust the process," Berry-Johnson said.
Berry-Johnson just completed a sophomore season in which he caught 23 passes for 439 yards with six scores. When paired with fellow sophomore sensation I'Marion Stewart, who has drawn offers from several Division I schools, the Raiders have possibly the most dynamic returning receiving group in the state.
And although Stewart has garnered the lion's share of recruiting interest from Bolingbrook's receiving group this far, it will be difficult to ignore Berry-Johnson when recruiters show up for a closer look, especially considering his production to this point.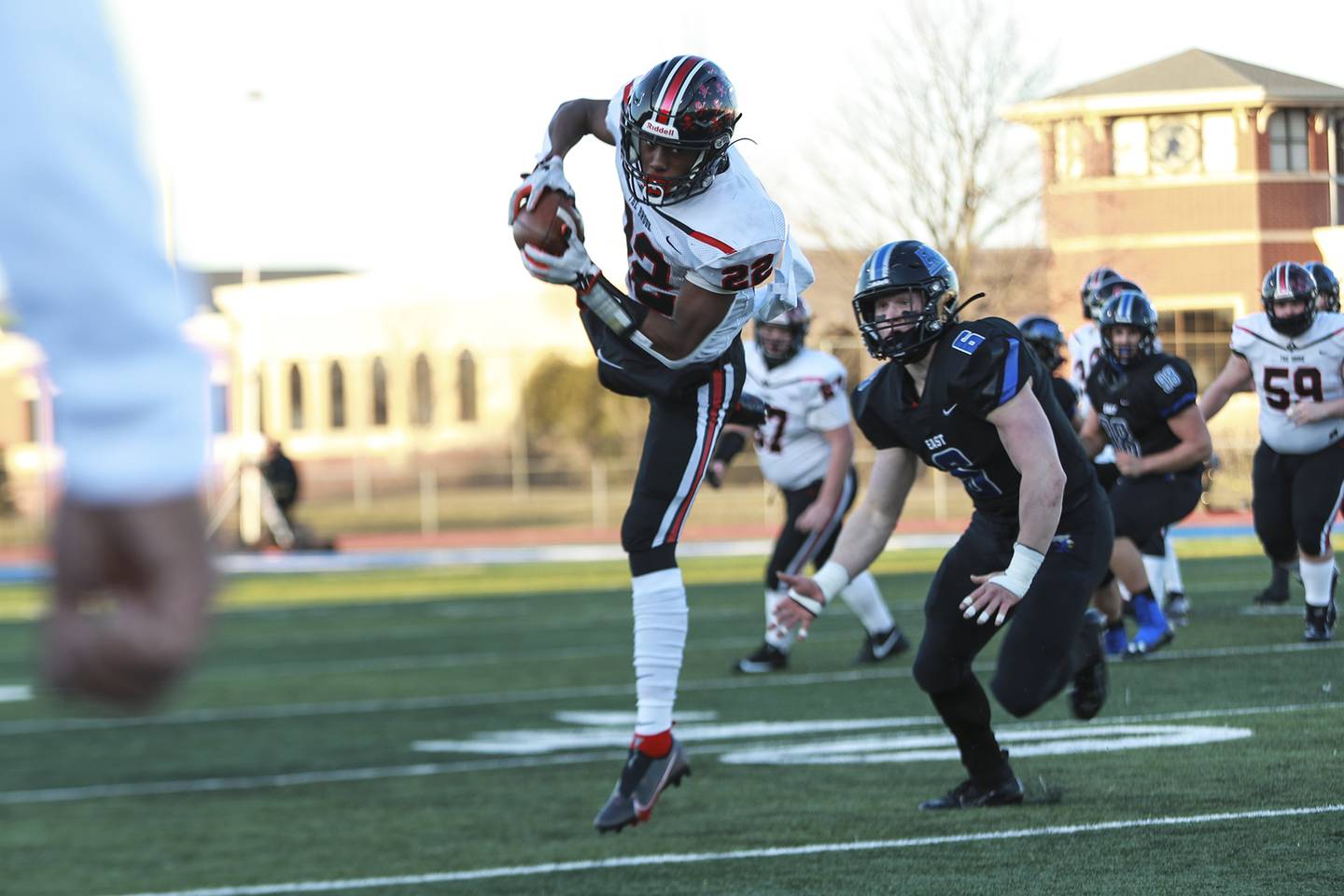 Berry-Johnson takes absolutely no objection to putting in the work. During the recent EdgyTim Underclassman Showcase, the 5-foot-11, 170-pounder frequently forced his way to get to the front of the line during one-on-one drills, taking far more repetitions than other players at his grouping.
"You always have to get those extra reps when you can," Berry-Johnson said with a smile. "I always try to work on all of my routes. Sometimes I'll go with what the QB wants to throw, but I'll always tell them my own route and what I want to work on. And then we just go with the plan."
Whatever that plan ends up being, Berry-Johnson seems equipped to execute it. He's clearly not afraid of physical contact at the line of scrimmage if a defensive back tries to jam him, and he's fast enough to quickly gain separation if that's what's needed.
"My goal is to not have a DB guard me by the end of the year," Berry-Johnson said. "And I'm willing to do whatever I have to do so they can't."