SYCAMORE – A familiar face in DeKalb County government has announced her candidacy for the office of DeKalb County clerk and recorder while current Clerk Doug Johnson, a Republican, said he won't seek reelection in 2022.
Tasha Sims, current executive assistant for the DeKalb County administration office, wrote in a Friday, Aug. 27, news release she will run as a Republican for the county clerk's office.
"I have always loved working for the county and I truly do enjoy the position that I am currently in, but as much as I have learned and as much as I am currently involved with, I still have felt like something is missing," Sims, who lives in Kingston, wrote. "After much thought, I know now that it's because, in my heart, I truly am a public servant. I have been missing that one-on-one interaction with the customers and the public."
Sims will join what's expected to be a contested 2022 race, with former DeKalb County League of Women Voters President Linh Nguyen, a Democrat, having announced her candidacy for the office in June.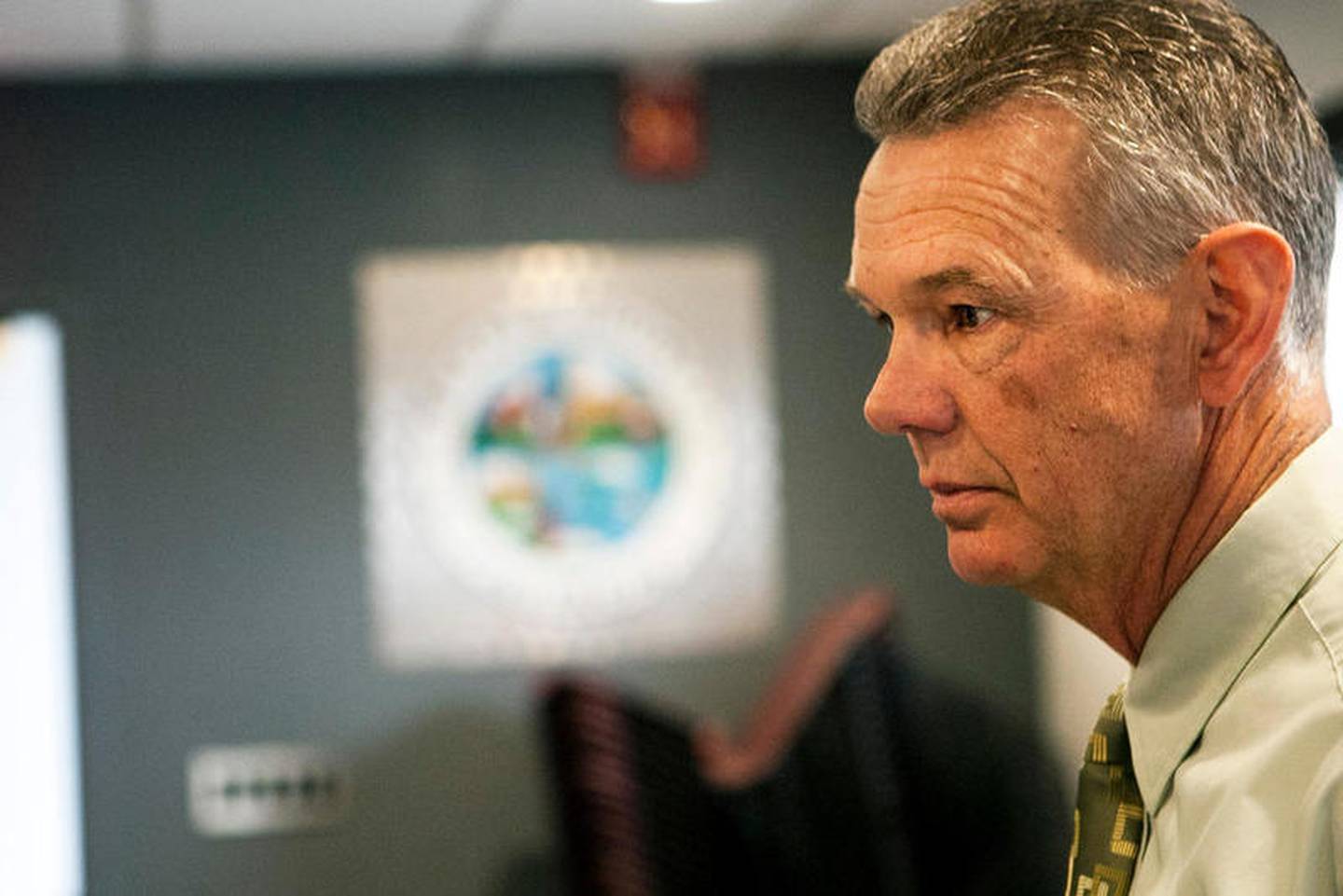 Johnson also announced in a separate Friday, Aug. 27, news release that he will not be running for reelection. He wrote it was "time to move onto other things."
"It has been a pleasure to serve the citizens of DeKalb County. It has been a pleasure to work with the staff of the county clerk/recorder's office. It has been a pleasure to work with the elected and appointed department heads and their staff of DeKalb County," Johnson wrote. "This decision has been made easier knowing that there is a knowledgeable, experienced and home-grown Republican candidate who is prepared to run for the office."
Sims, who attended Sycamore High School and Kishwaukee Community College, said the clerk's office was where she began her career in county government 14 years ago, when she was hired by then County Clerk and Recorder Sharon Holmes.
"I am thankful for her taking the chance on hiring me when I was just a 'kid' and for her mentoring and Clerk Johnson's mentorship throughout my career," she said.
Sims said Friday she's aware people may have preconceived notions about her, with her serving other clerks in the past.
"But I wish people can get to know me for who I am," Sims said. "And working hard and serving all of the public is important to me."
Sims said there wasn't any one specific catalyst that pushed her to run for office. She said she had conversations with Johnson in passing where he hinted at not running again.
"He wasn't going to step down unless he thought that someone who knew the job could possibly step in," Sims said. "But he made it clear he didn't want to leave office early, which I respect."
Sims chuckled when she recalled people joking with her over the years about her running for office one day.
"But as time gone on, it's a really good time in my career and in my family life," Sims, who is married with four children, said. "I think the timing was the big push."
Johnson said Aug. 27 what made him finally at peace with the prospect of not running for reelection was Sims, who has subbed for the clerk during County Board meetings in the past and is recording secretary for county committees, expressing interest in running for the office. He said he was concerned about partisan politics "starting to take the integrity of the election system down."
"I want to continue that," Johnson said about the integrity of the office. "And I'm sure [Sims] is of the same mindset, that she's here to serve all of the people in DeKalb County."
Johnson was appointed as county clerk and recorder in September 2013 and ran for the office in 2014.
Johnson said he doesn't agree with the idea of career politicians. He said "the day they allowed politicians to have pensions" was "when it became about career, not service."
"It's time for the younger generation to be taking over," Johnson said.
Johnson said he will complete his present term and will help run the 2022 election. He said part of reason he wanted to serve the full term was because campaigning, running elections and watching election results for the clerk and recorder's race at the same time "is very stressful."
"That way, [Sims] can focus on campaigning and not have to worry about running elections, too," Johnson said.
In his statement, Johnson thanked "voters, supporters, family, friends and my wife, Susan." He said he wasn't retiring but is "just shifting gears" and has "many different irons in the fire," including possibly working on his family's farm after November 2022.
Sims said her first order of business if elected would be to settle into the office and better familiarize herself with operations again. She said she understands a lot of people's first experience with local government is stepping in to get necessary paperwork as they go about their lives.
"And I want them to feel like we're not some cold scary building," Sims said. "I want people to see a friendly face – and if they need their birth certificate or marriage certificate, then come right in and we'll be friendly."
• This story was updated at 6:45 p.m. Friday, Aug. 27, 2021 to include additional comment from Tasha Sims and Doug Johnson.