One question from Logan Junior High teacher Anne Devert's mother helped spark a teaching career that has spanned more than three decades and now will come to an end this summer after 35 years in the classroom.
"My mom asked me, 'Well, what do you want to do?'" Devert said. "I said to her, 'I don't know, what is there to do with kids?'"
Working with kids came naturally to Devert after being the youngest of six children, working as a babysitter and watching her older sister lead a classroom for many years before her.
During the early days of her education, Devert attended school in Bureau County and experienced many of her teachers handling multiple grade levels because of the size of the school.
I thought that maybe I should be a teacher and see what I could do to make it all a little bit more fun or a little bit more understanding for kids."

—  Anne Devert, Logan Junior High School teacher
After many positive experiences with her teachers growing up, and a few negative ones, she decided to pursue her own career in education.
"I had some fabulous teachers and I thought, 'Why couldn't everyone be like this?'" Devert said. "I thought that maybe I should be a teacher and see what I could do to make it all a little bit more fun or a little bit more understanding for kids."
Devert said she believes there are many students who see school as their safe place and need time to interact with one another and people at the school they see on a regular basis.
Devert said she sees her students as miniature adults who need to be treated as such and she helps in any way she can. For her, teaching and interacting with the students helped her come out of her shell.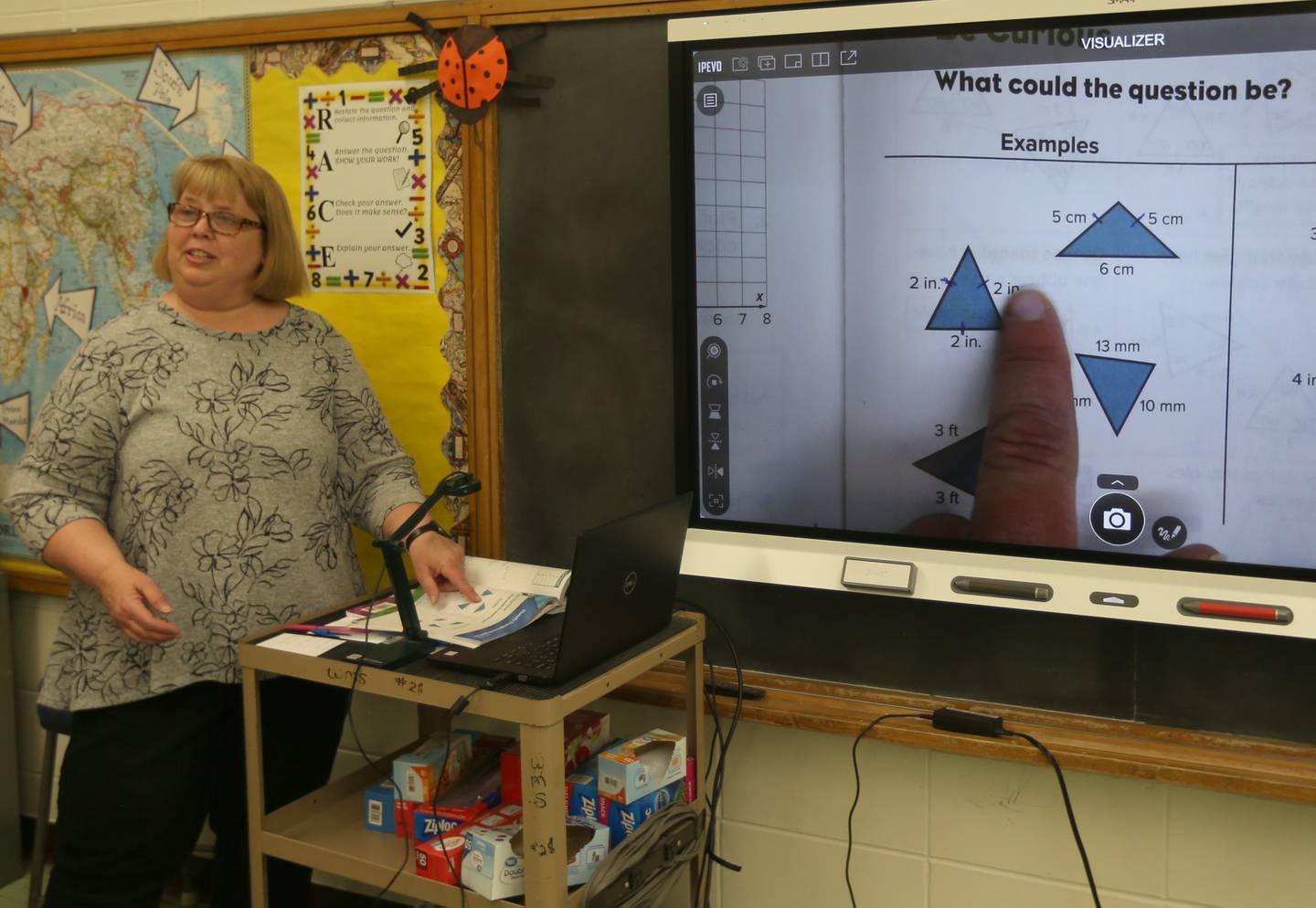 After graduating from Illinois State University, Devert first became a substitute teacher in Bureau County before accepting a position at Tiskilwa Grade School as an aid for a split classroom.
"I thought that I would know where I was going every day and see the same kids every day," Devert said. "I got to work with a wonderful lady, Joanne Patterson, and when she found out that I had my degree, we took turns."
Devert and Patterson would switch weekly between teaching second and third grades. The two would help each other grow as educators and participated in larger group projects with the classes when it was helpful.
Following her year with Patterson, Devert took on a third grade position of her own at Tiskilwa and then a fourth grade position at the same school. She ended up serving in another aide role and then transitioned to a long-term aide role before settling into the heart of her teaching career.
In full-time positions, she has taught 10 years in fourth grade and about 23 years in a fifth grade classroom.
For Devert, the early years of uncertainty working with fellow teachers and bouncing around schools and classrooms helped adapt her to a life in the classroom.
"As a teacher you have to be very flexible," Devert said. "I know what I'm supposed to do tomorrow, but there are interruptions."
While interruptions may come now and again, Devert said she really values the opportunity she has to interact with the kids in her classroom and make a positive impact on their lives.
"I love to get to know their little personalities and I can tell if something is bothering them," Devert said. "I can tell if they don't feel the best."
Throughout her career, Devert has learned to make adjustments as needed to better serve her students. One of these adjustments has been the increase in reading aloud to the kids.
Devert said she is a strong believer this practice helps the students with their comprehension and their ability to know what reading is supposed to sound like. She said she tries to read aloud to her students daily.
"There's so much information out there that is digital, that they don't have to work at stuff and they need to work at reading," Devert said. "They need to know what it sounds like to read fluently. I think reading and writing are huge."
Devert said she thinks she has learned a lot about educating over the years from not only listening to her students but also collaborating with fellow teachers.
Two of her fifth grade colleagues – Nancy Huber and Eileen Behrends – will be joining Devert in retirement at the end of this school year.
"I've had fabulous coworkers," Devert said. "We've all become really good friends and I think that's huge. I like working here and I like the people that I work with."
Devert said the teachers she works with have been more than happy to share ideas, projects and tips between them, leading to a positive and student-first work environment.
While her students and coworkers have been the main thing that has kept Devert in the classroom throughout her 35 years and will be the main things that she misses, she will move on to tackle her next chapter in life.
But as Devert said herself, we'll see if she finds her way back into a classroom.