Cold weather often sparks our appetites for dining on dishes with a little heat. So we headed to Del Barrio Mezcaleria on Third Street in Geneva for Mexican cuisine.
With its eye-catching, pop-art canvases and a lively soundtrack, Del Barrio has a bright vibe. Approaching its fourth birthday, it was created as a tequila and mezcal Mexican sports bar, and has several, unobtrusive televisions tuned to the action.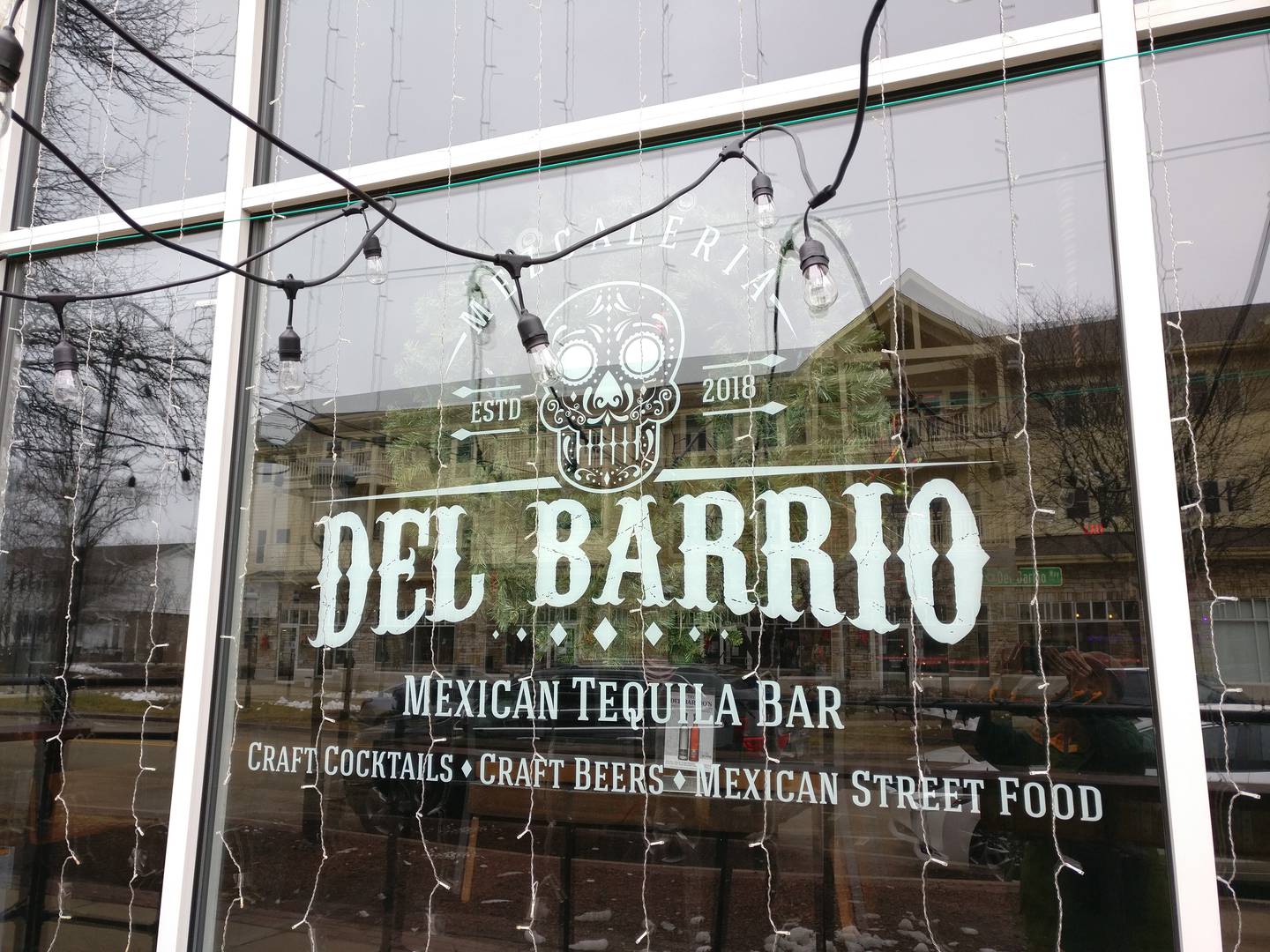 The team at the restaurant, which features 250 tequilas, studied the fine points of artisan tequila and mezcal. The collection focuses on numerous small-batch producers. The spirits also are featured in craft cocktails, such as El Kikyn, made with mezcal, agave nectar, cranberry juice, honey sage and lime juice.
We stopped by recently to pick up an order of carryout, which arrived home nice and hot.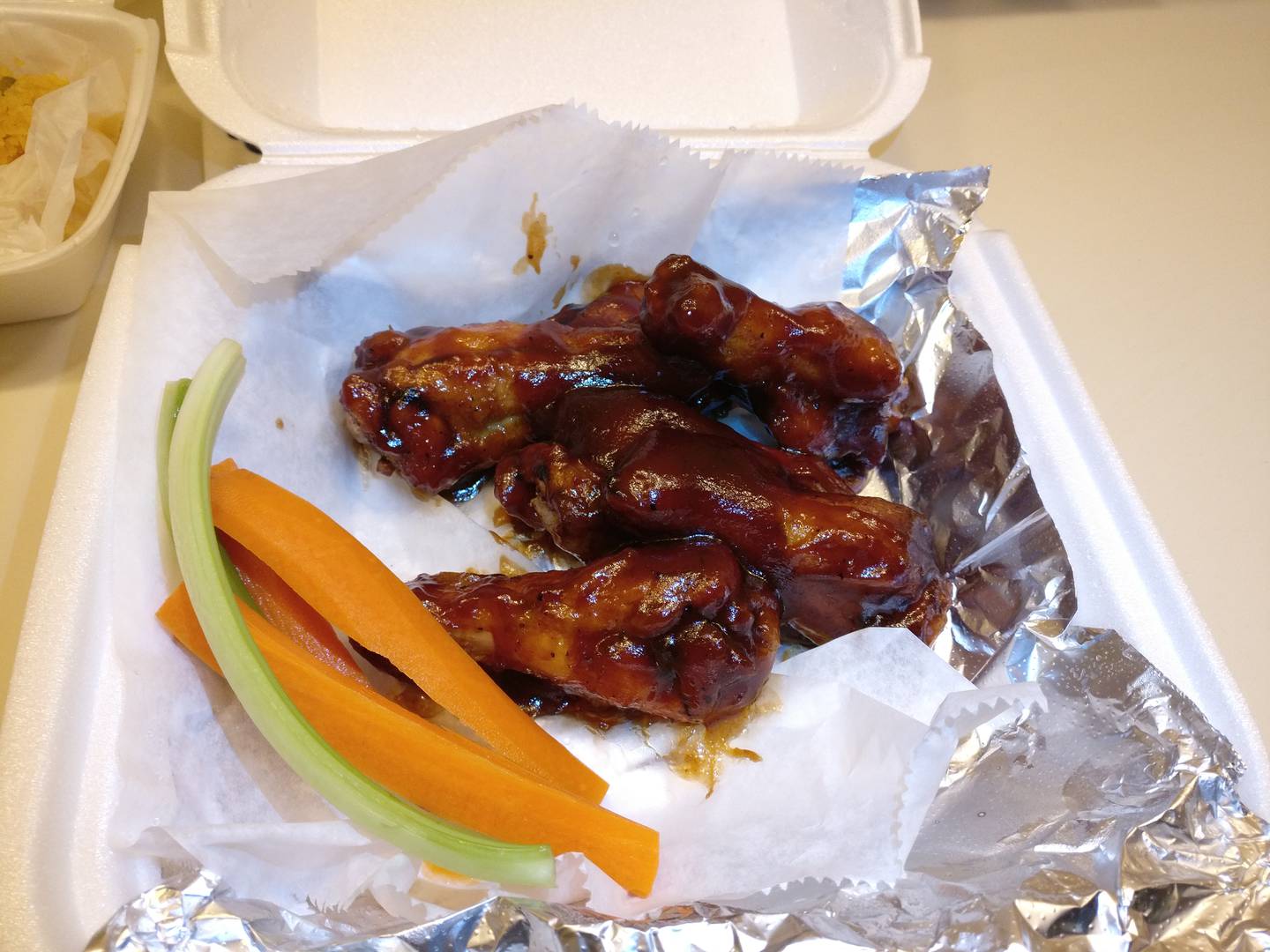 We kicked things off with a starter, a half-dozen, hot-smoked alitas, or chicken wings, marinated in tequila and herbs. For the choice of sauces, we stuck with the tequila theme and picked the tequila barbecue. The wings were juicy, meaty and tender, and the sauce was superlative – sweet and savory.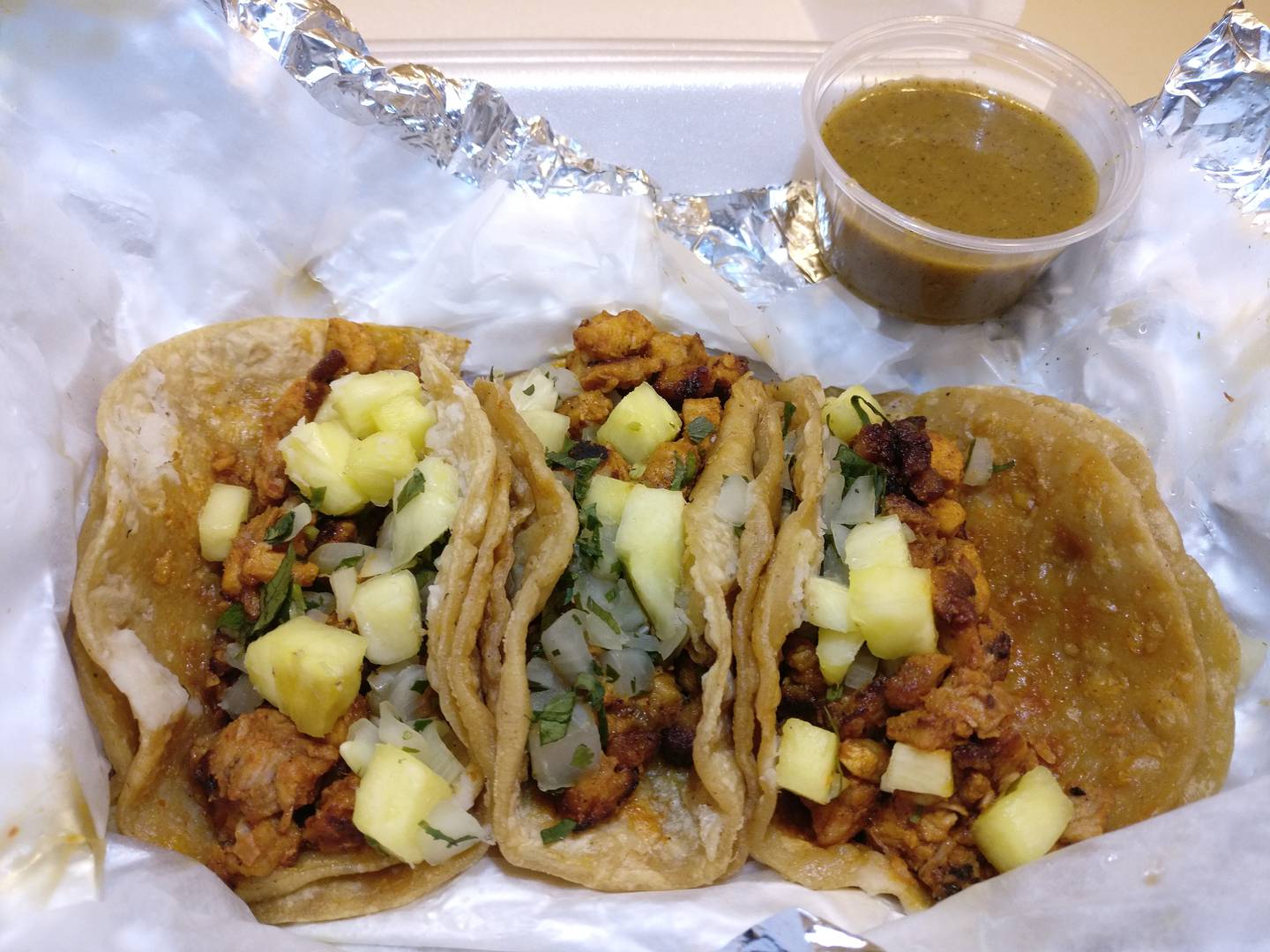 My dining companion chose a trio of tacos pastor, prepared with pork shoulder, a dry pepper marinade, grilled pineapple tidbits, onions and cilantro. The flavors were mild until you added the nuanced side sauce made with morita chile. The filling was nestled in two fresh, flavorful tortillas each.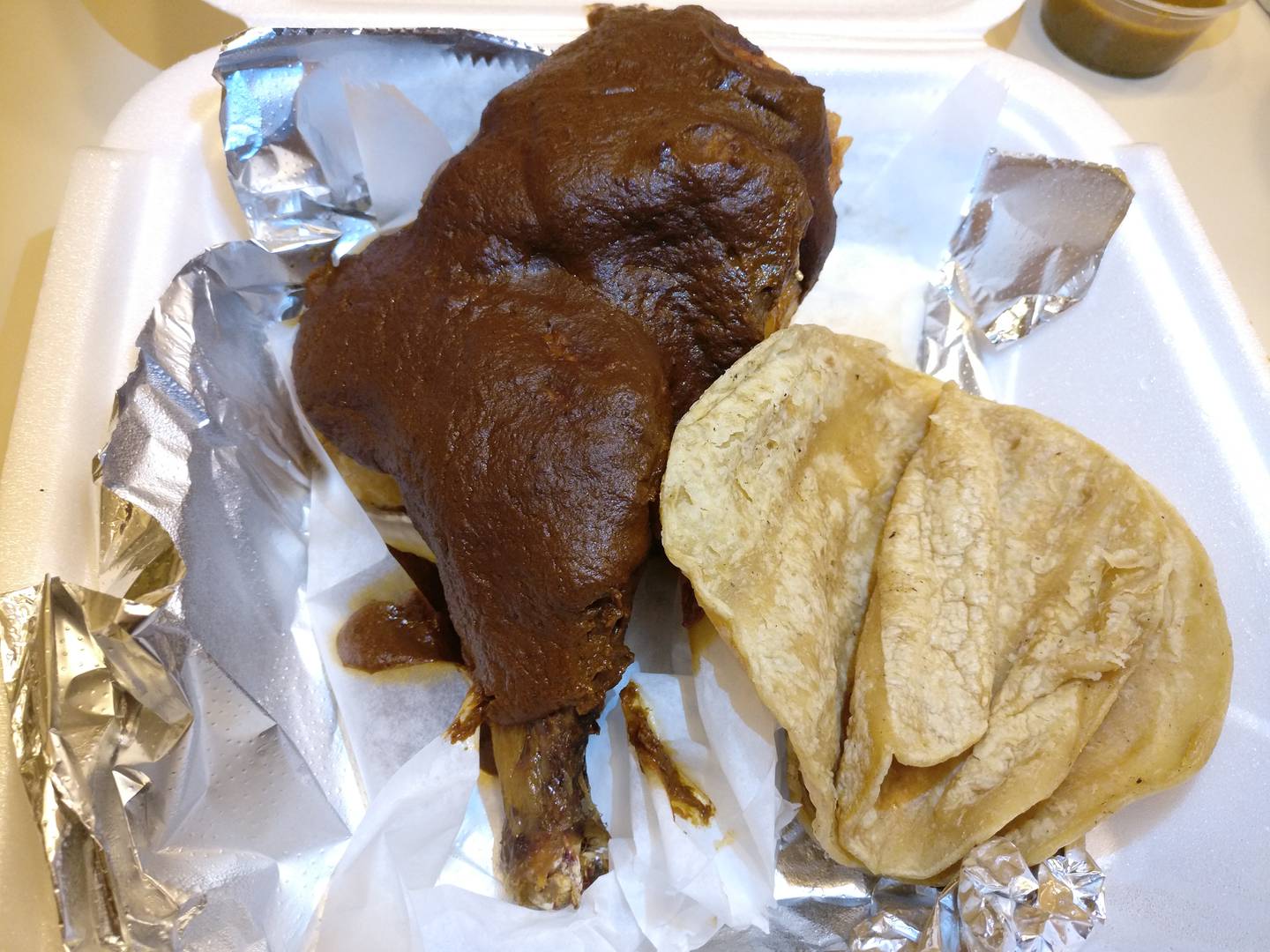 I couldn't resist one of the signature entrees at Del Barrio, the pollo con mole, which featured roasted chicken with homemade mole. It was not only slathered on the chicken, but a generous serving of the delectable sauce arrived in an accompanying container. The chicken was paired with Spanish rice and more of the tasty tortillas.
This was a lovely version of mole, a complex sauce that includes chocolate to balance the spiciness. The incarnation at Del Barrio's was richly satisfying and not overly hot.
In addition to seafood, another interesting-sounding entree is the vegan chile relleno, a poblano pepper filled with a sauteed vegetable blend, white rice, coconut milk and green pepper sauce. Salads, a range of appetizers and a specialty burger round out the menu.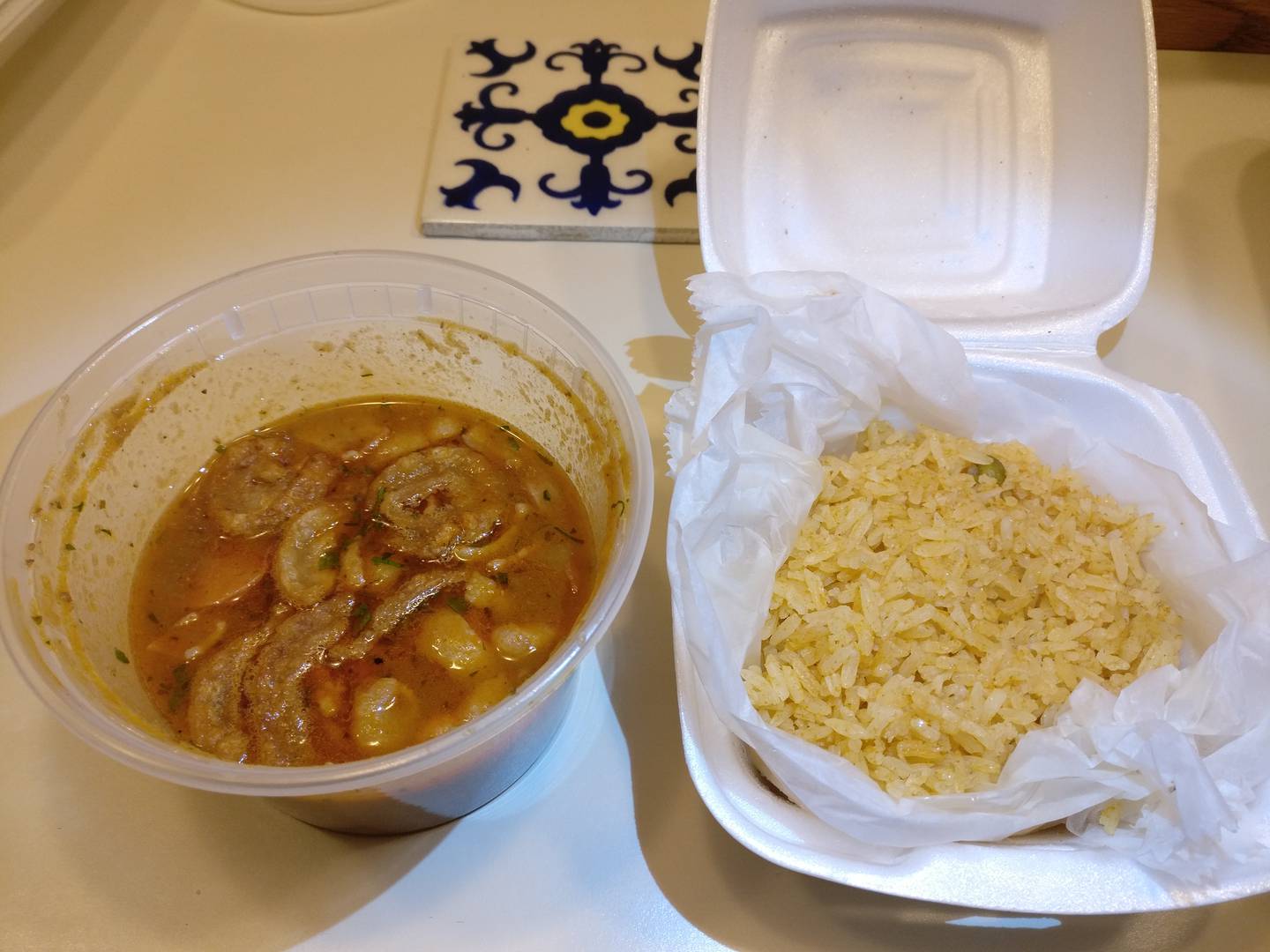 We picked a side of frijoles charros, featuring pinto beans, pork rind (not the crispy variety), bacon, chorizo, hot dog slices and jalapeño.
You'll easily recognize Del Barrio, which translates to "the hood," by the painted folk art skulls on the door and the bank of windows looking onto Third Street, just north of the train station.
• The Mystery Diner is a newsroom employee at the Kane County Chronicle. The diner's identity is not revealed to restaurant staff when ordering or picking up the food. If the Mystery Diner cannot recommend the establishment, we will not publish a review.
IF YOU GO
WHAT: Del Barrio Mezcaleria
WHERE: 507 S. Third St., Geneva
PHONE: 331-248-0919
INFORMATION: delbarriomezcaleria.com